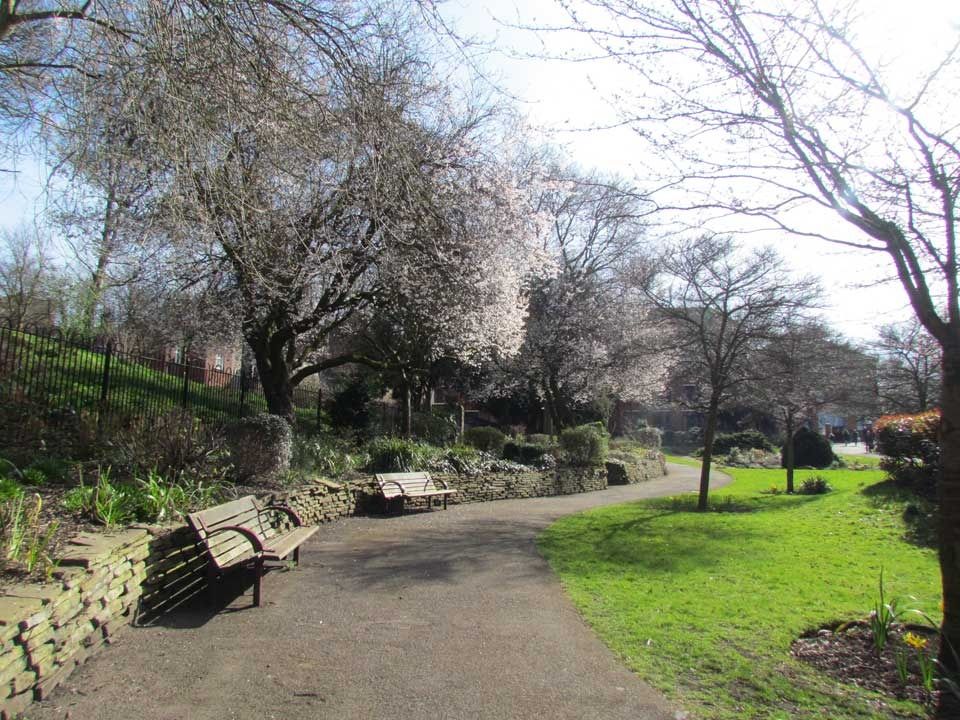 Well due to the hideous weather of dull days, chilling to the bone coldness with gusts of wind sending half the garden pots in different directions like skittles, I am looking back to the warm day we had in Leicester doing King type things and immersing ourselves in Medieval history.
In between waiting for His Royal Richardness we visited Castle Gardens. Sunshine. Proper Spring. Now departed almost as soon as the tombstone was placed but no matter, this was our day and one that will always stay with me. And I nearly didn't go! Had one of those weird wake up at 3am moments and thought got so much work to do, best stay home but the sun through the curtains said, 'Ah forget the work, get to the Midlands'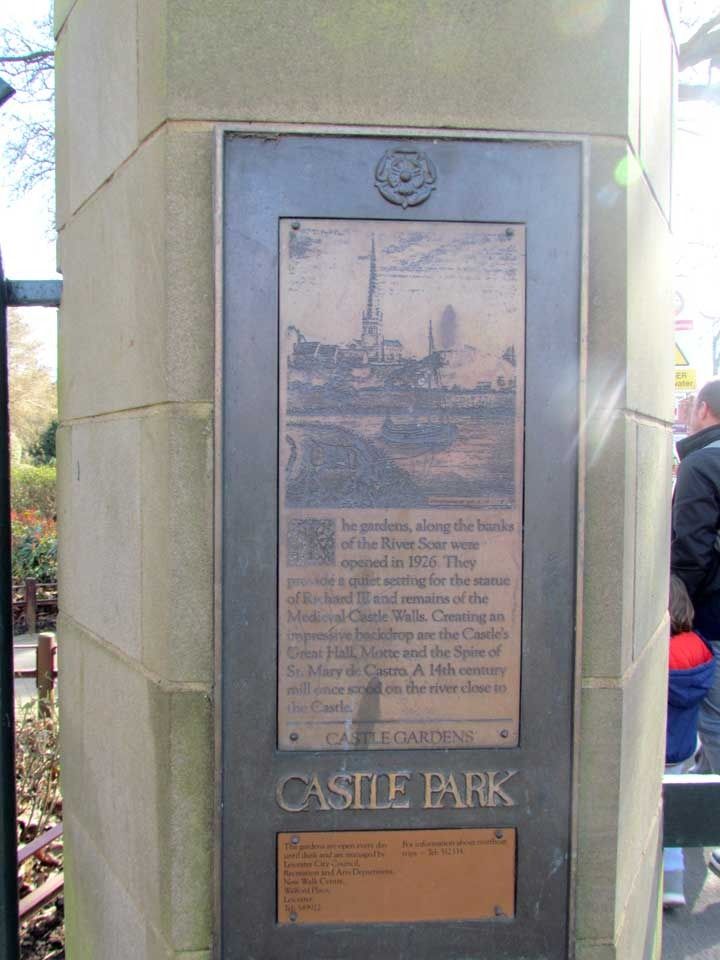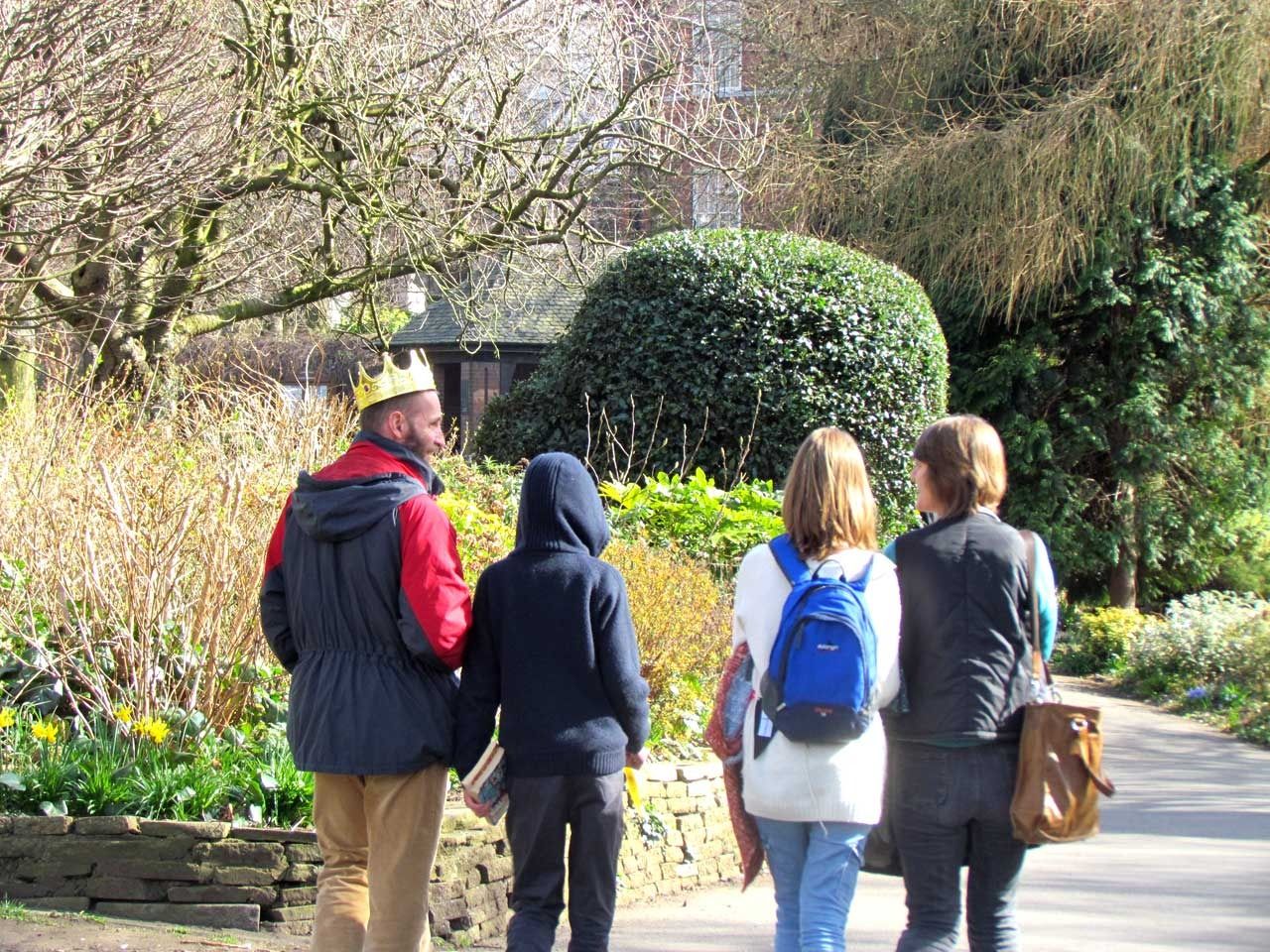 The City was buzzing, people were happy with the celebrations taking place, exploring lovely Leicester and soaking in the atmosphere.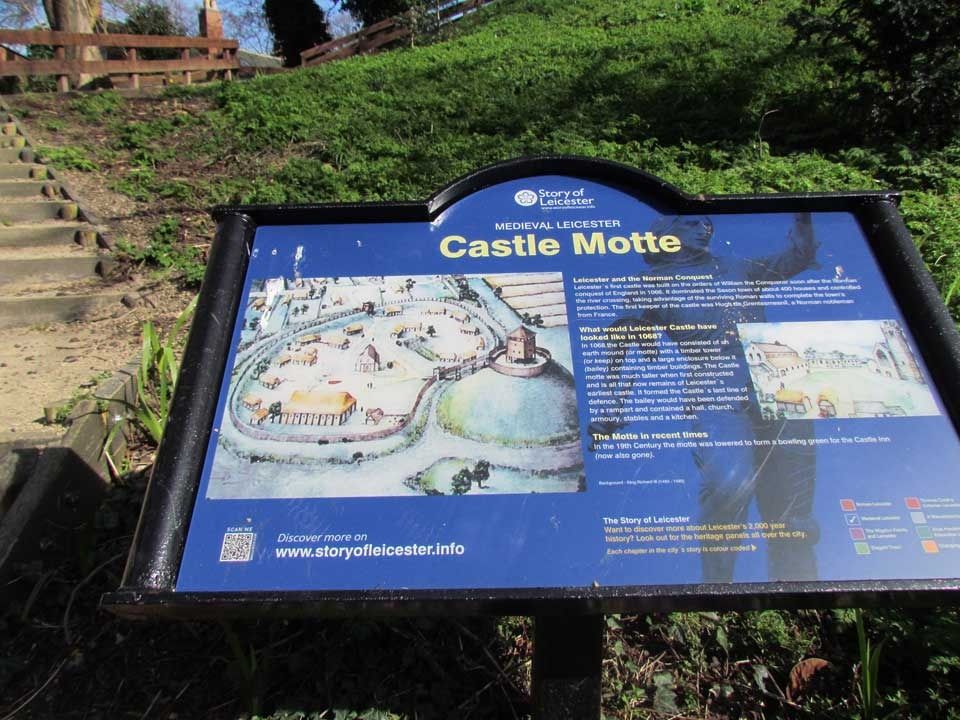 Castle Gardens are by the River Soar/Grand Union canal and it is the site of the old Leicester Castle, a Norman castle with
motte and bailey
but little remains now. You can climb up the steps of the old motte, a raised mound of earth basically, for a great view of the Leicester rooftops and the St. Mary de Castro church.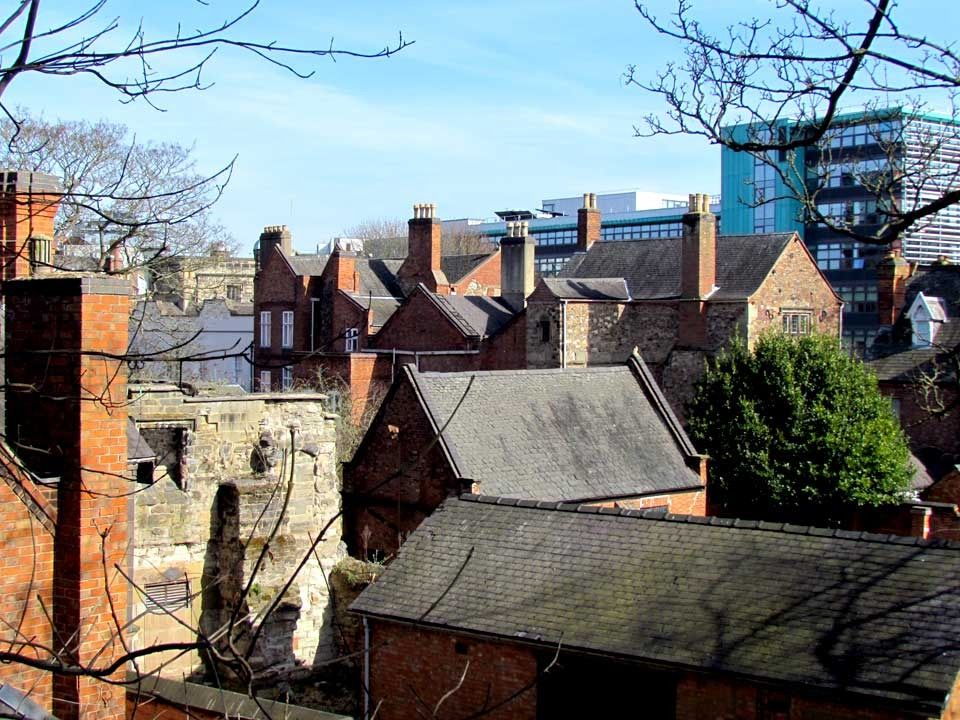 Here is the Great Hall, within the castle bailey but with many modern alterations. The building was used as a county court house until 1972 and the building is still open on certain days to look around at the old cells and remnants from the Victorian era.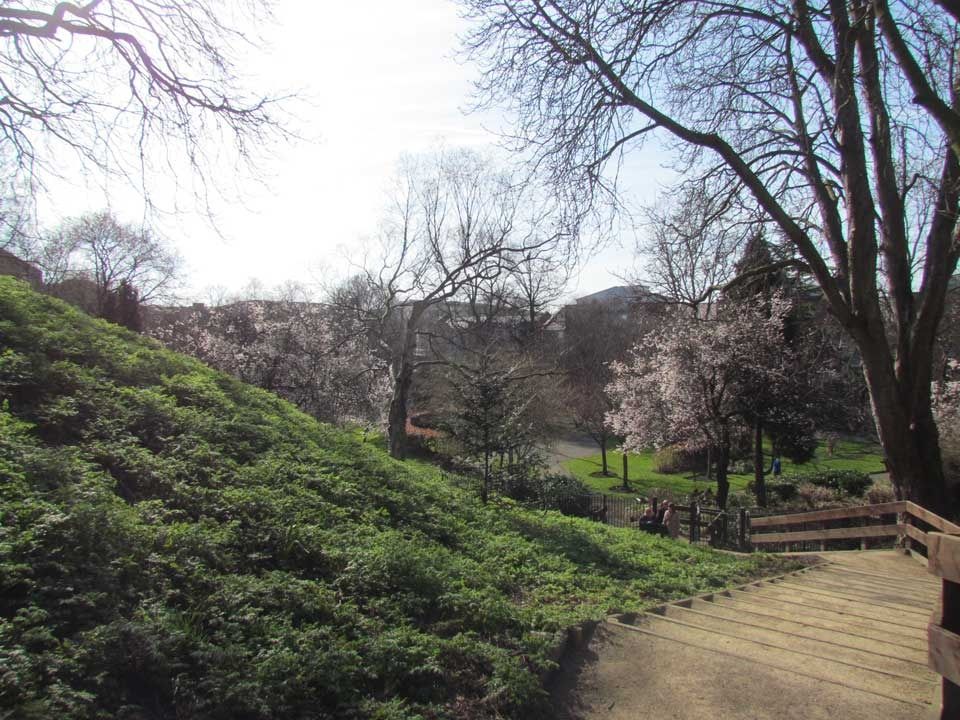 The gardens have a rockery area, pleached fruit trees and many blossom trees, a quiet retreat away from the busy streets and I felt that lovely free feeling after winter. Spring is here, the birds are tweeting, the feint buzz of a bee in the air and a hum of contentment. I think Spring got the memo that there was a King in town.