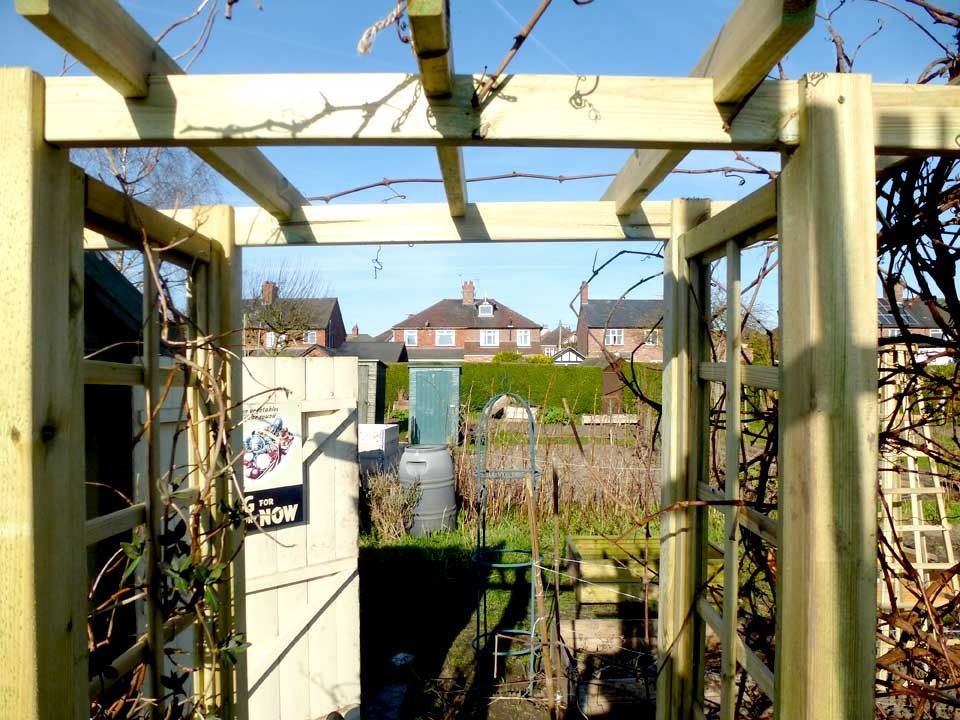 Recent sunny days and a willingness to get outside have led to some action of the potato planting kind at the plot. With pink gloves and a smile I've been tending to the soil, digging it over, raking and planting rows of potatoes and broad beans.
I have also been forcing my rhubarb with a bucket so the stems are lovely and pink now. The lack of light encourages early growth of sweet stems so these will be coming home very soon for rhubarb pie or crumble. Look how it has grown since
6 weeks ago
. In fact all the fruit is growing, the gooseberry has leaves appearing, as have the blueberries, some of the fruit trees have blossom and the sap is starting to surge again in the grape vine that's now happily climbing a new archway.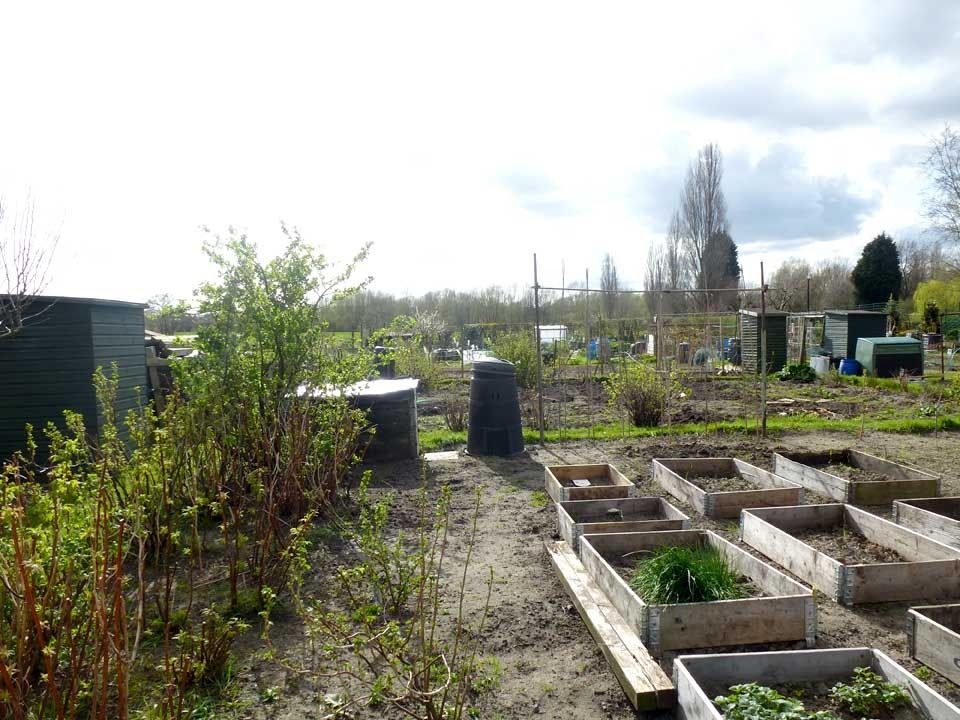 I've been finding lots more china and clay pipes as I dig over the soil, quite the collection now. Always a pleasure to unearth little clues from the past.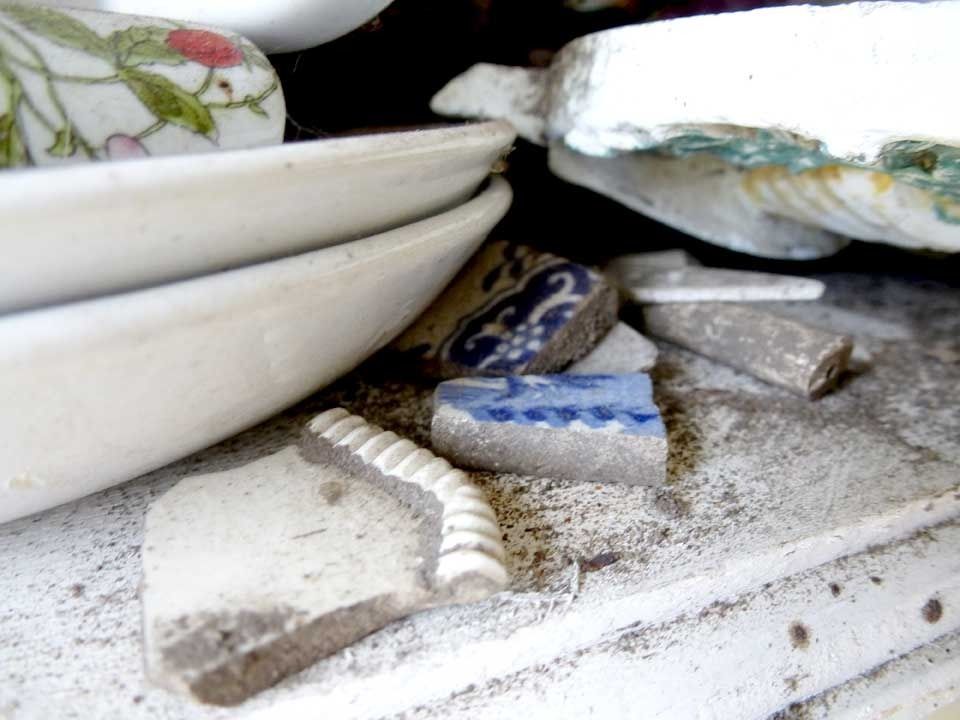 In the greenhouse, more broad beans are growing and the sweet peas are starting to grow longer and will need pinching out soon to encourage bushier growth and more flowers come summer.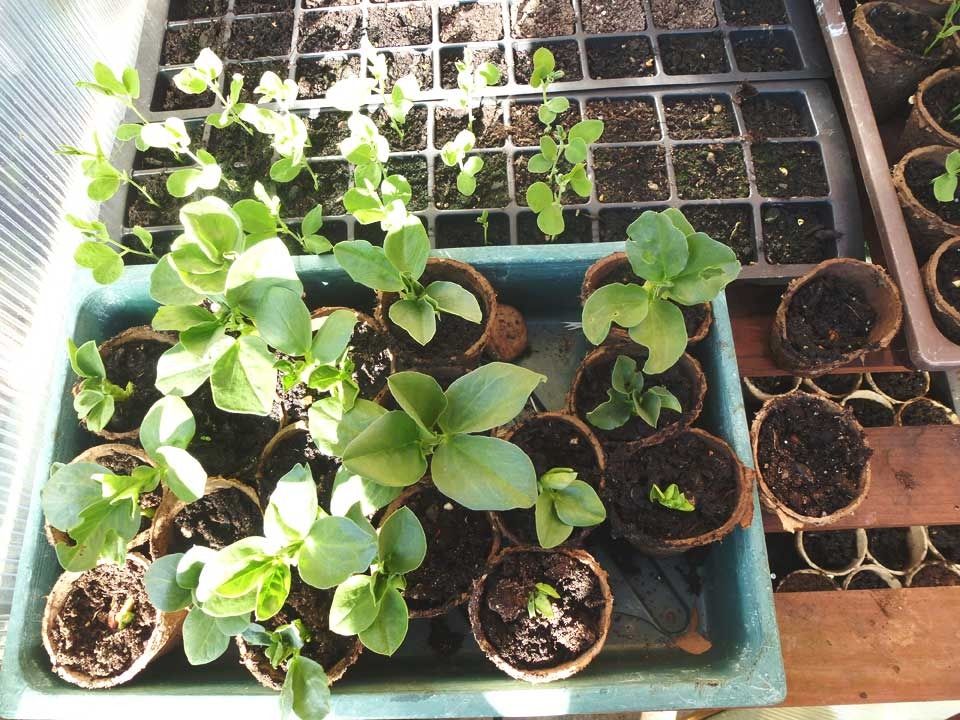 Tractors busy in the adjacent fields, chugging along against the peel of the local church bells. It's a beautiful allotment plot surrounded by a field, a park, a pretty row of houses and in the distance a church that makes for a very English scene.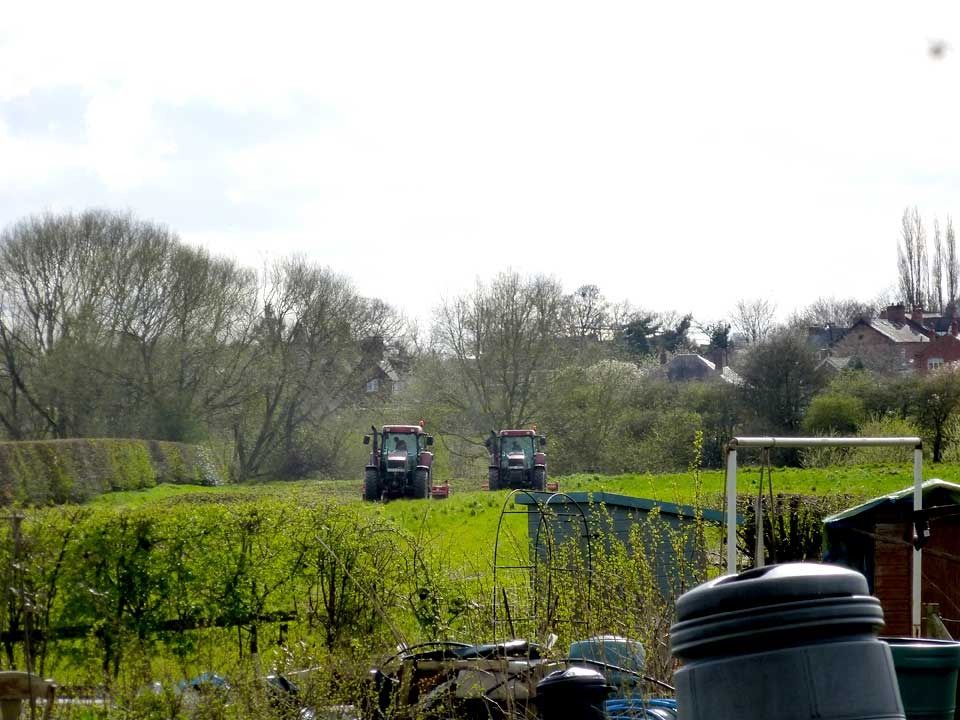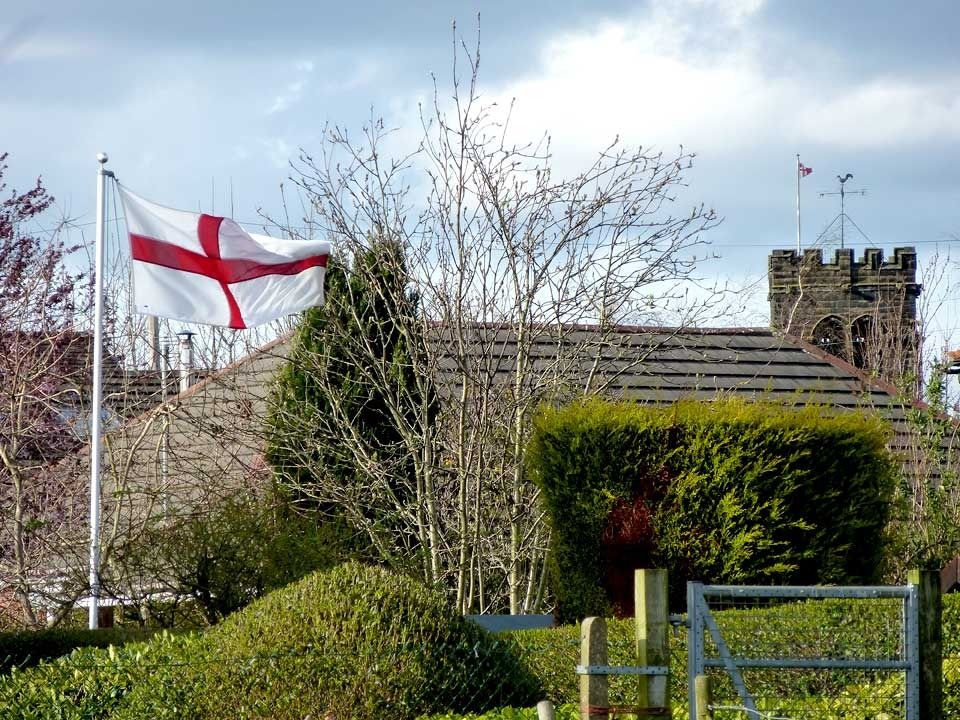 Still early in the growing season but you can see how it's gathering pace since the
start of the year
.
I've bought strawberries that will be planted in a raised bed, this year we will have lots of fruit.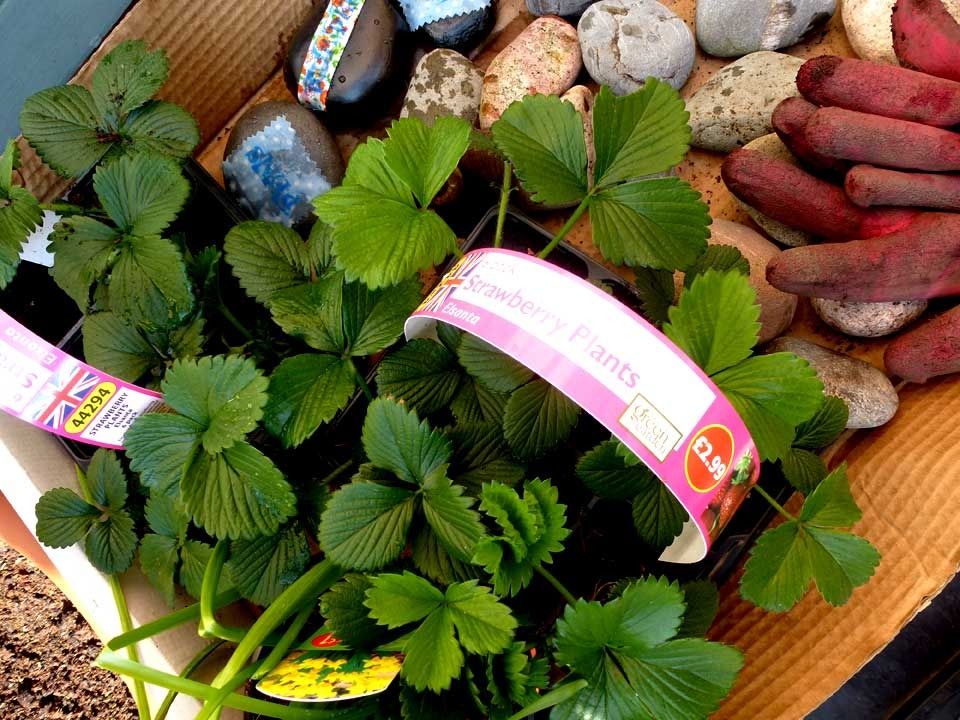 The new improved allotment plot entrance. Now just a lot more weeding to be done, wild flower seeds to scatter and the shed to tidy. I've planted my pumpkin seeds in the greenhouse at home and I'm very excited to see them germinate over the next couple of weeks.
Joining in with Mammasaurus for How Does Your Garden Grow?