We entered Narnia at
Hawkstone Park and Follies
in Shropshire. A steep walk around sandstone crags and through gullies. And it truly is
Narnia
as this is where they filmed part of the 80's TV version of The Chronicles of Narnia. I was just a little bit spellbound with the magical feeling here.
Through pine forest and rhododendron jungle we explored and found the White Tower and its occupants who gave us a fright.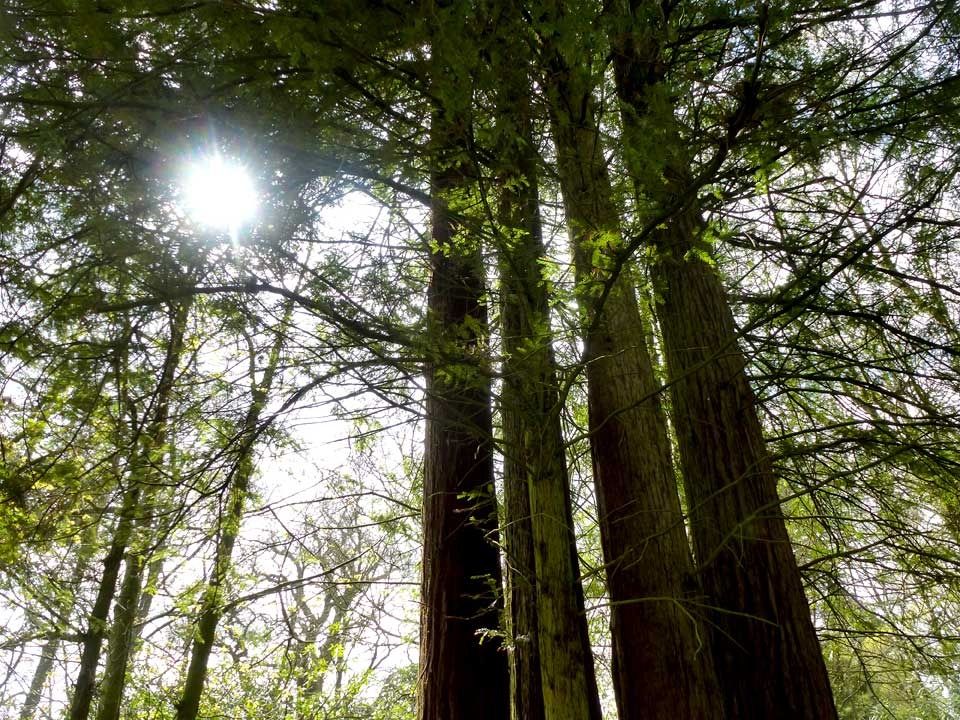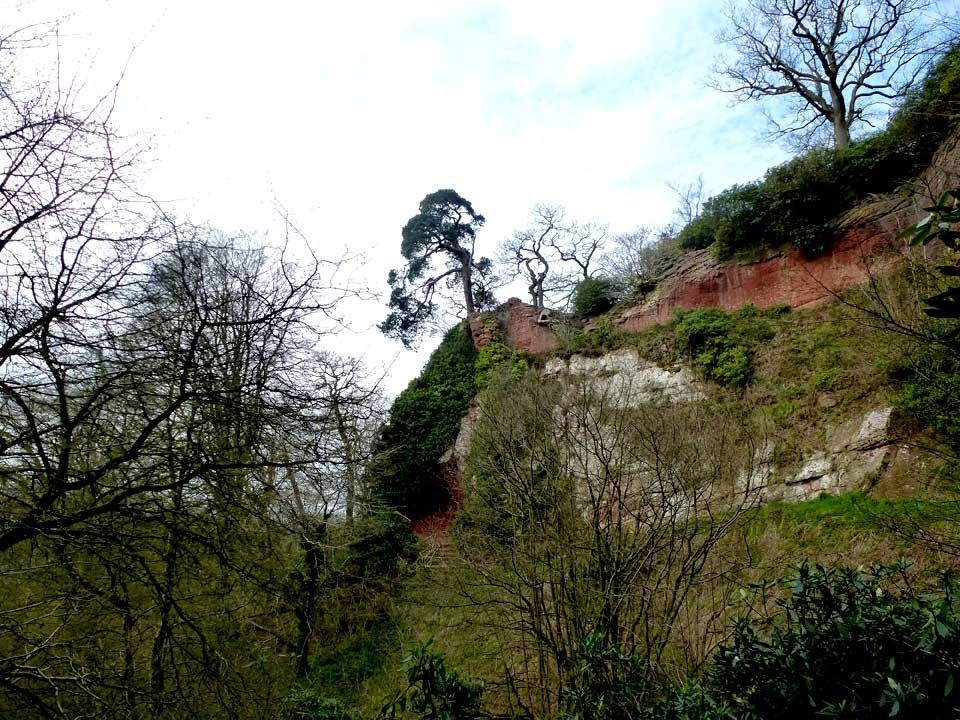 Green copper running through the sandstone rocks that are as old as old can be. This is a place of Arthurian legend with one chronicle suggesting that he lies here in one of the caves.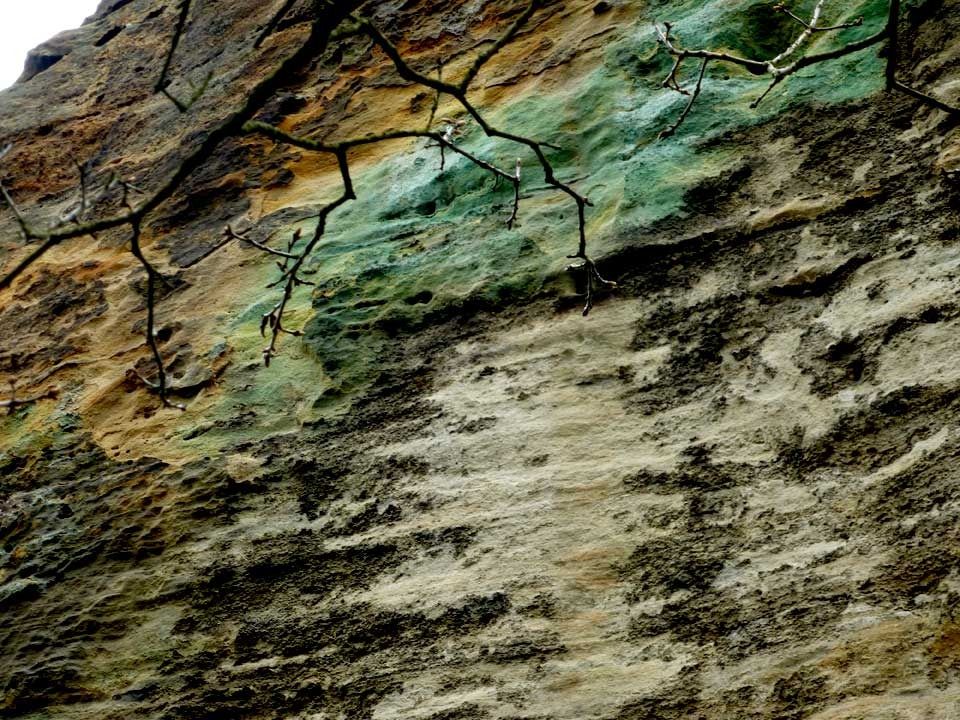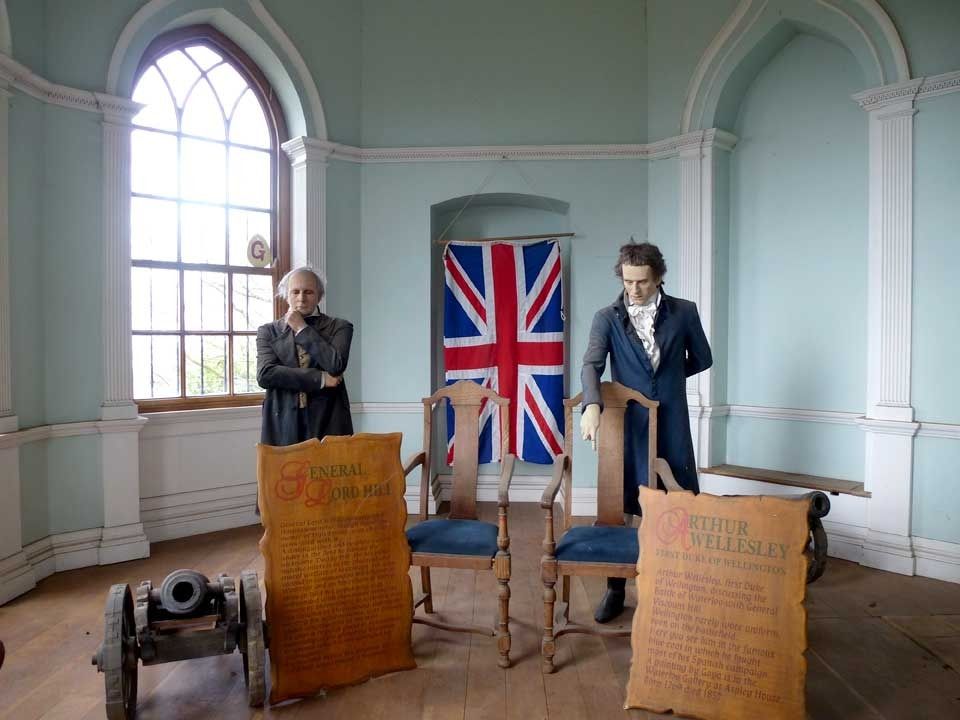 The park is full of surprises; tunnels, grottos, a hermits house (lived in by The Venerable barefooted Father Francis) and 100ft towers for you to ascend where you can look out over several counties. There is a lot of climbing at the park and it is not one for very young children, you need to have strong legs here and also a head for heights. Most of the park has you walking along rock edges and just when you think one set of steps has finished, you turn a corner and there are some more.
Across the Shropshire Plain and Hawk Lake.
Not for the faint hearted with these drops and with names like The Awful Precipice and Ravens Shelf you might be shaking like a leaf as you adventure around the narrow paths and edges.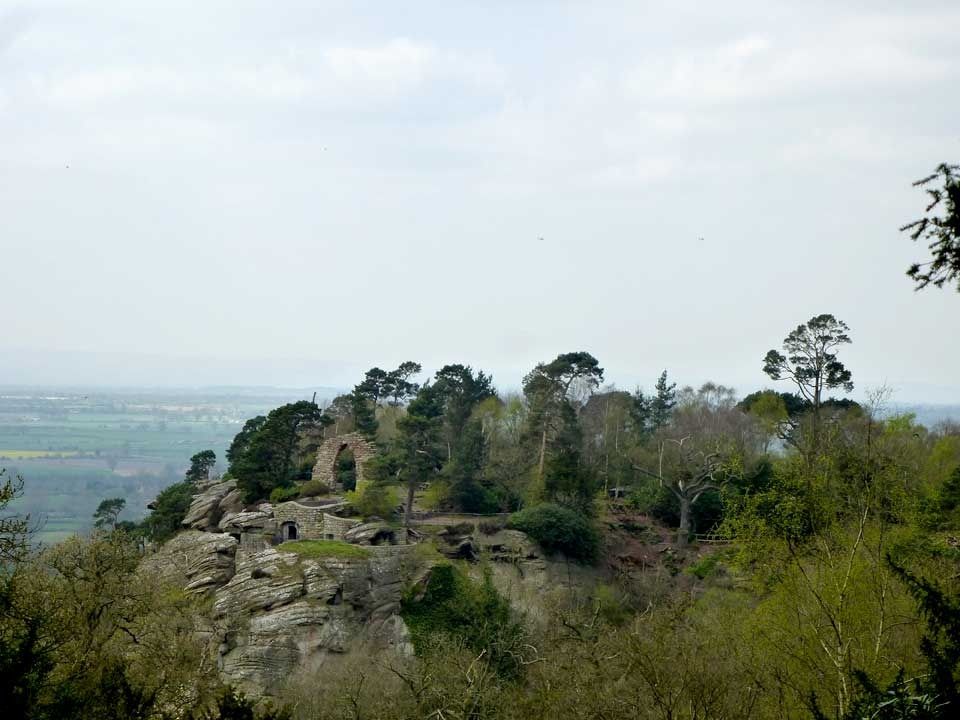 The site has the remains of the Red Castle,built in 1227 by Henry de Audley. Little remains and it is off limits due to the state of the ruins. That's incredibly tempting, what secrets must be there!?
The site was developed in the 18th Century as a Romantic park by a wealthy family who created all the grottos and curiosities, taking advantage of this wonderful landscape.
The Swiss Bridge that crosses a cleft in the rocks. Gulp.
Thankfully there is tea and cake at the end of this fairytale adventure.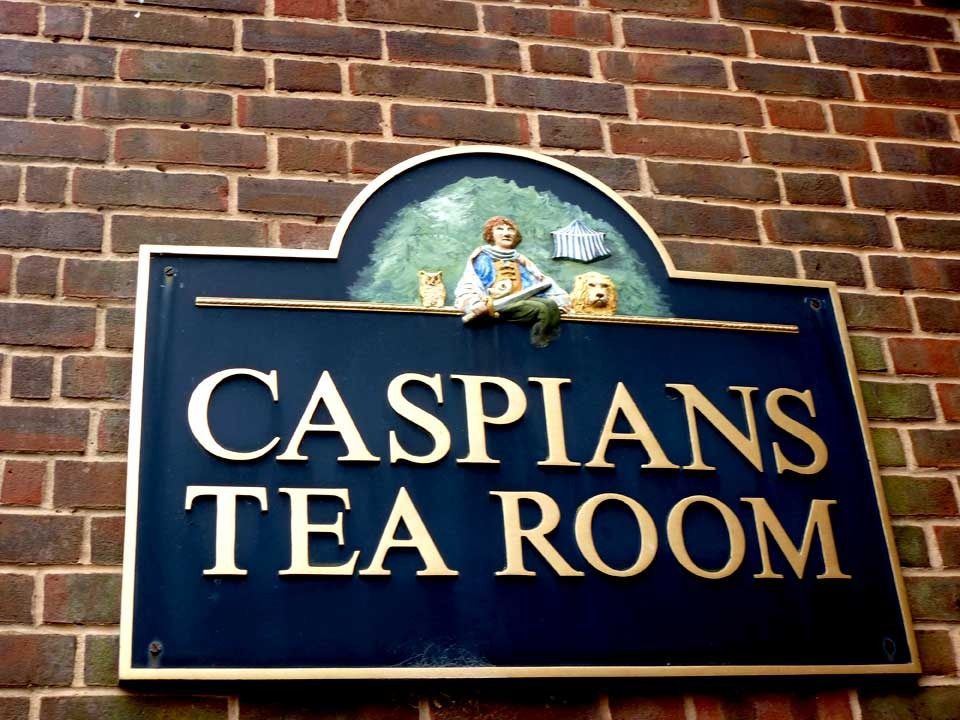 And anyone naughty can stay here a while instead to wait for King Arthur.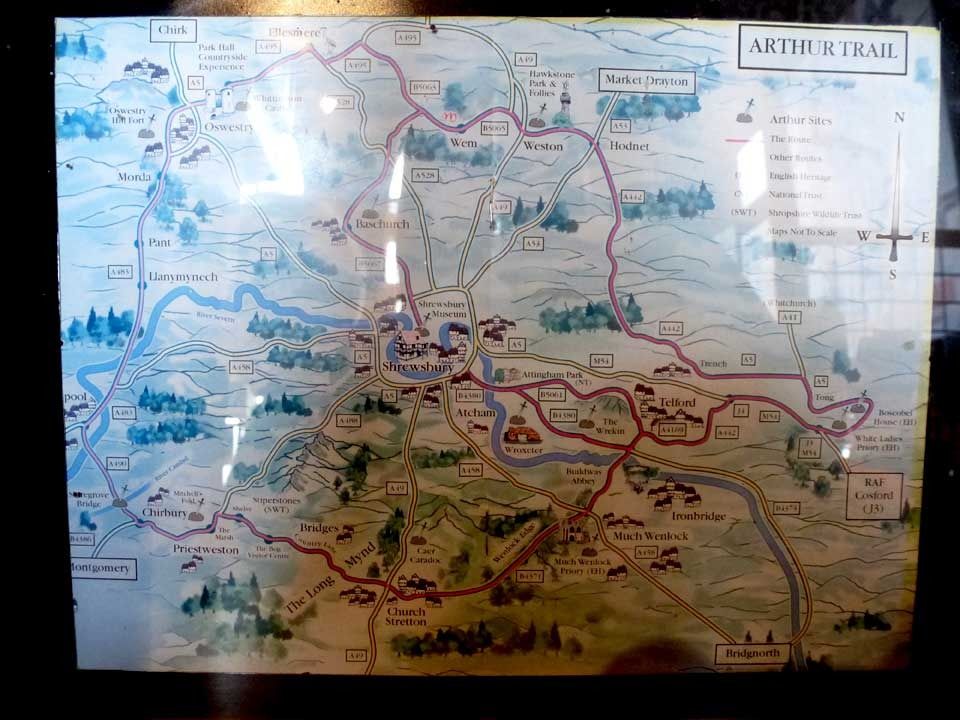 "Momento Mori" " Far from the busy scenes of life Far from the world its caves and strife In the solitude more pleas'd to dwell The hermit bids you to his cell Warns you sin's gilded bait to fly And calls you to prepare to die"
Father Francis