The best gardens are those that you weren't expecting, those suddenly seen through secret doorways and in hidden parts of cities or quiet corners of villages. Pleasant snippets of lush green that catch your eye and lead you to push the gate open or sneak a peak over a wall. We had been to Tintagel Castle and been half petrified by the sheer steps that you scale, which with two dogs and a child was pretty hair raising. Needless to say, back in the village of Tintagel we were looking for something less stressful. There stood the Old Post Office which as a building was a gem. But then the doorway gave a glimpse of a luscious garden on the other side. Under a wonky wavy slate roof I stepped and through a quaint passageway to a pretty cottage garden.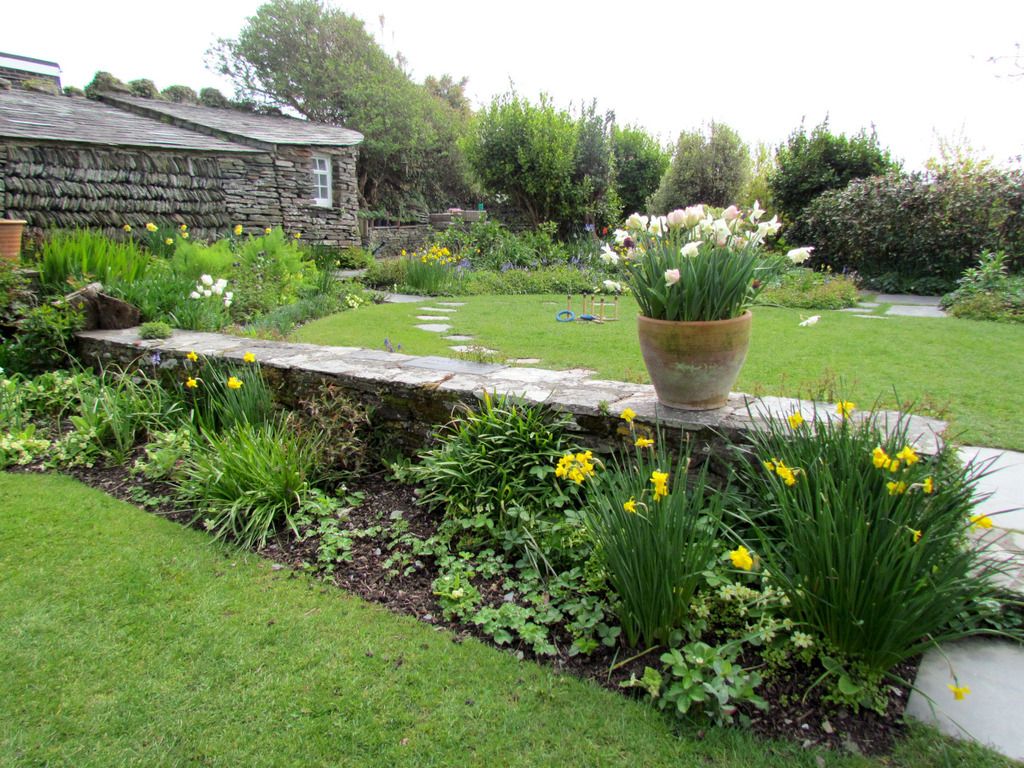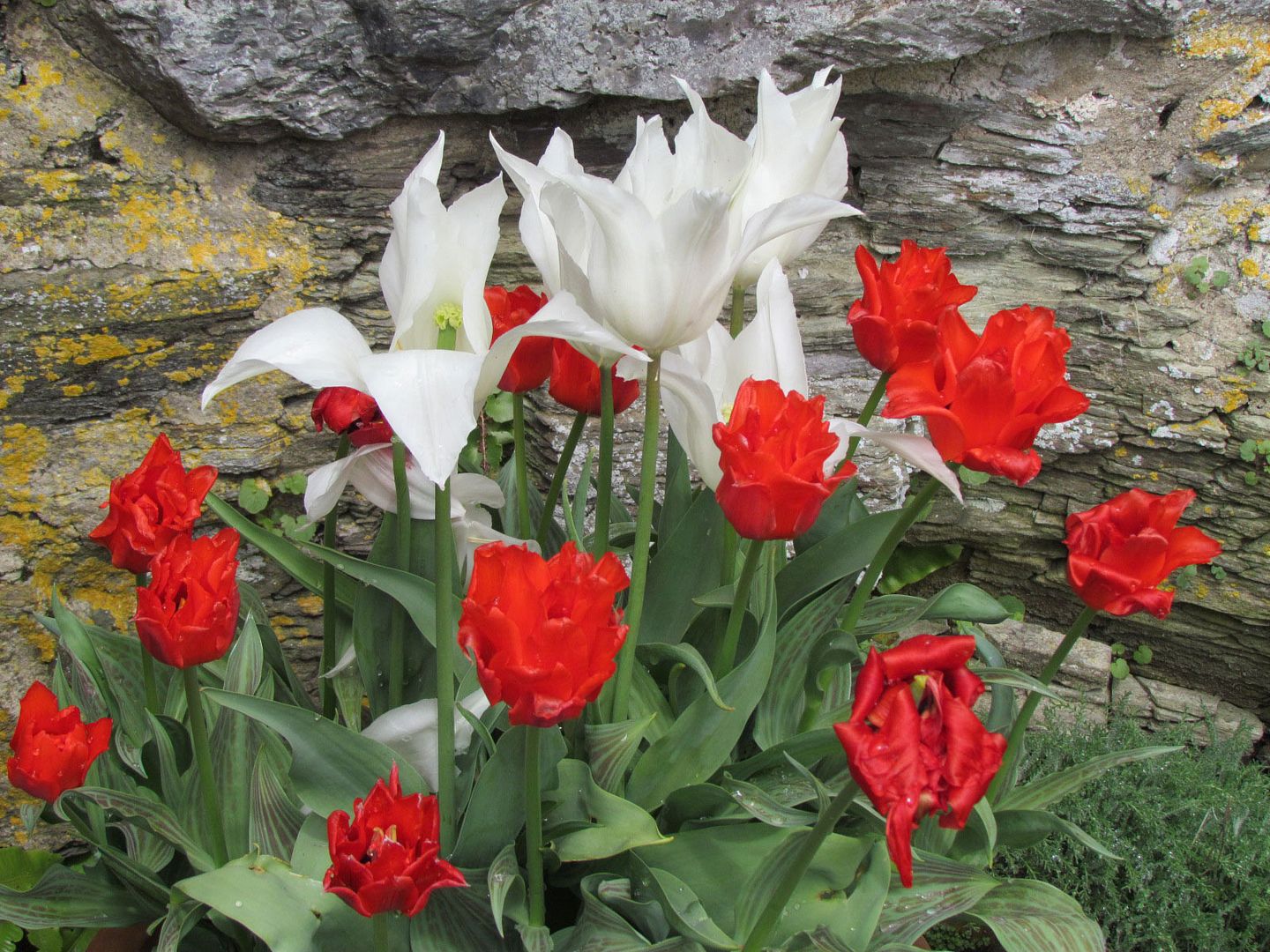 Tulips in terracotta pots and borders full of new green growth,a gentle breeze and a warm soft sun. Perfect. Small pathways that twisted and turned to new views across the garden and the fields beyond.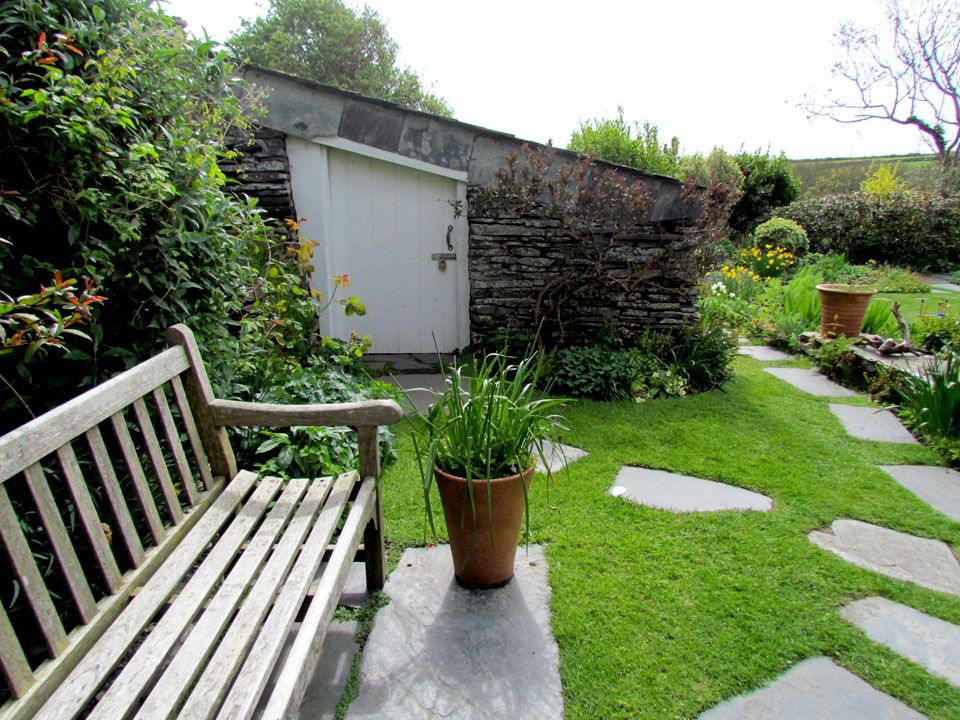 A beautiful 600 year old Cornish longhouse, note the two large buttresses that help support the weight of the slate roof. Now owned by the National Trust who have done as always, a wonderful job in keeping such an immaculate property and tending to such a charming back garden.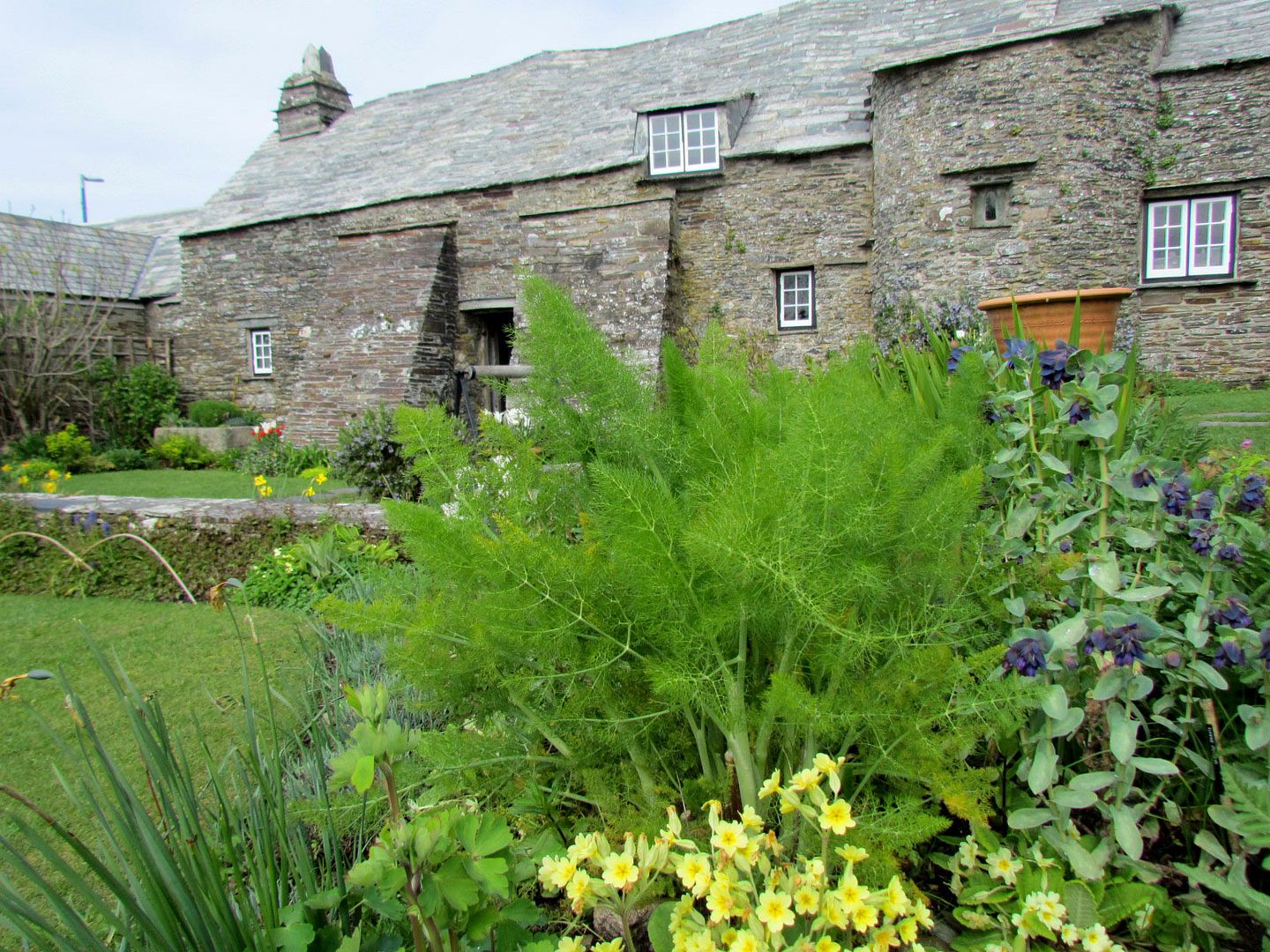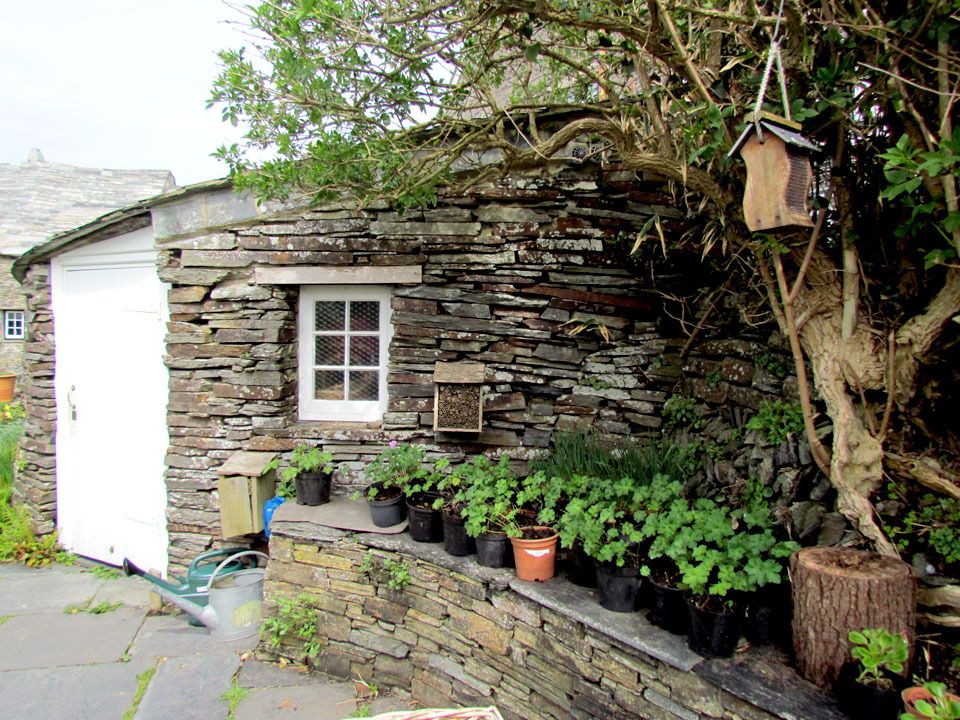 Surely these could be Elsa's tulips as they remind me of rime frost edges on a cold morning. I want some of these for next spring.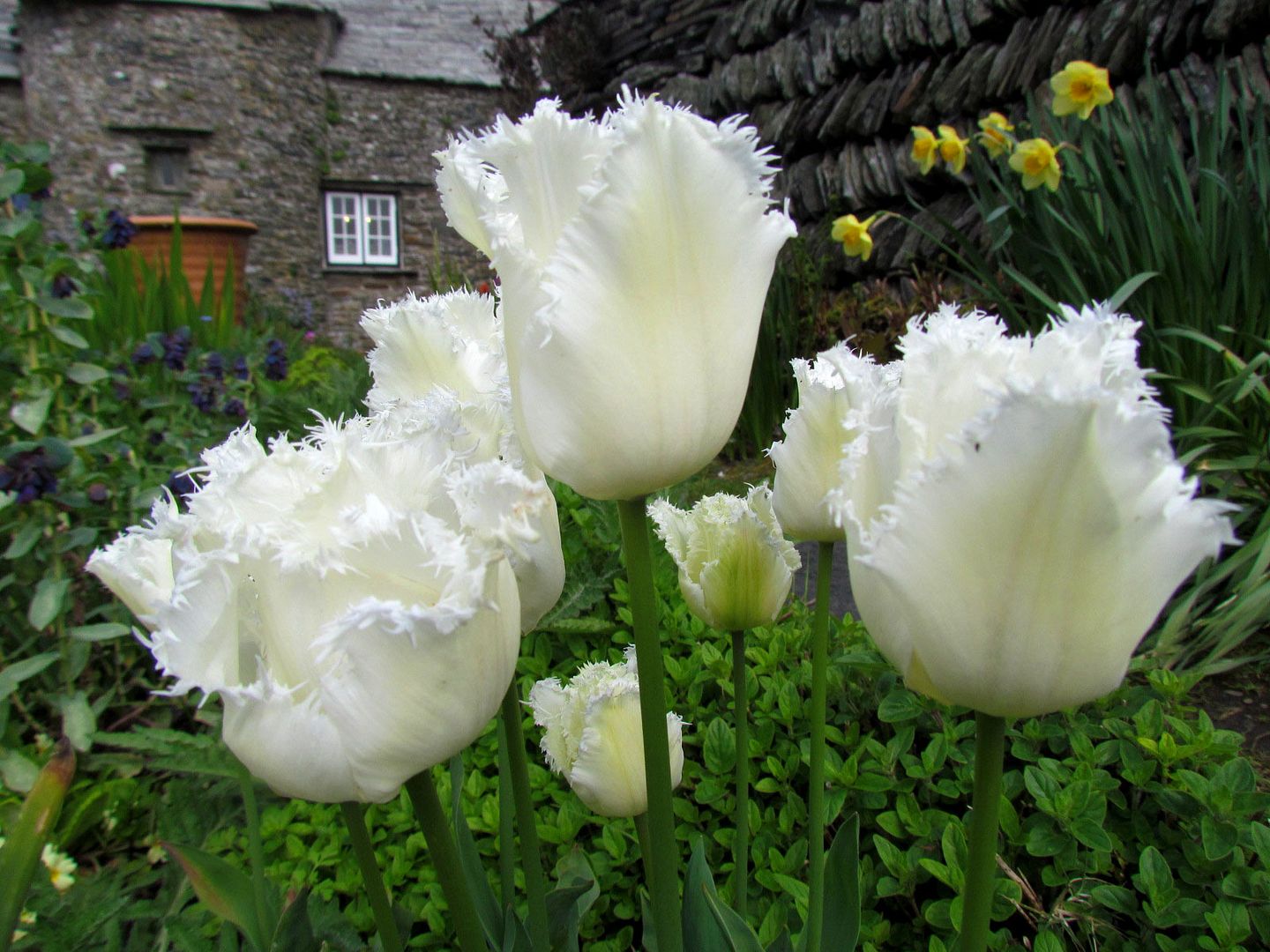 The waves of the slate roof are caused by subsidence apparently. Very fairytale looking like Snow White might live here and potter about under the apple blossoms getting sparrows and robins to help peg the washing out.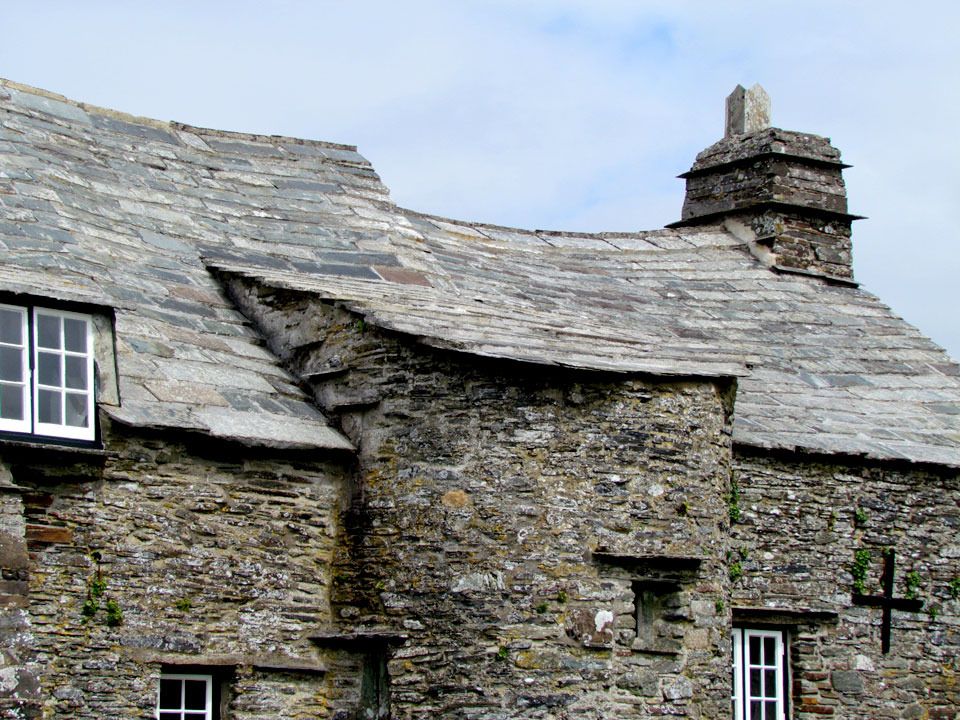 A pile of bones nestled by the compost bins was slightly peculiar.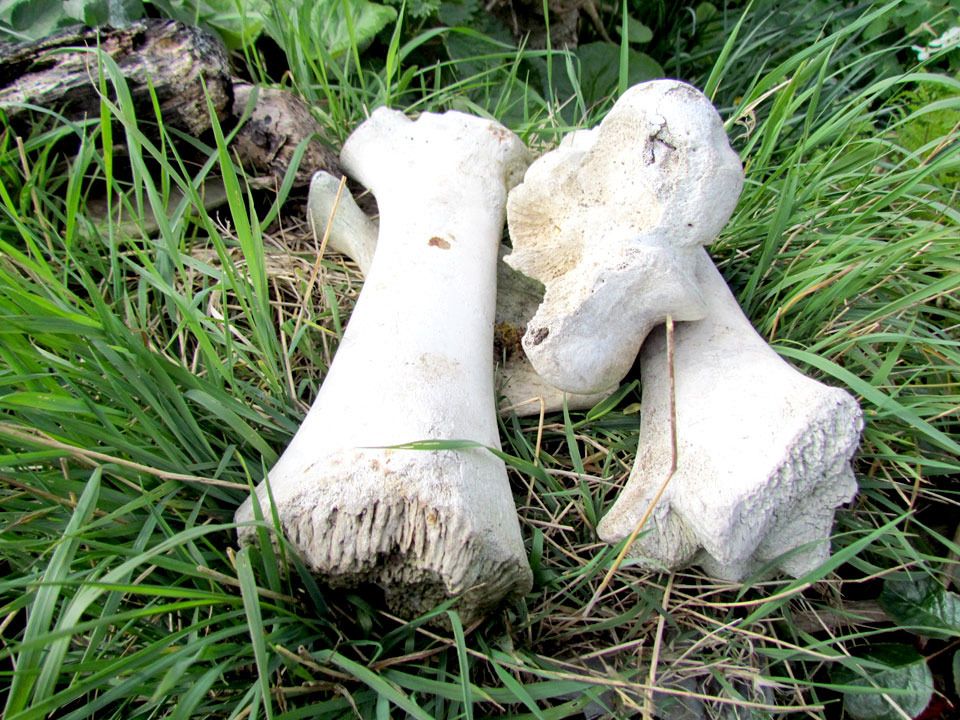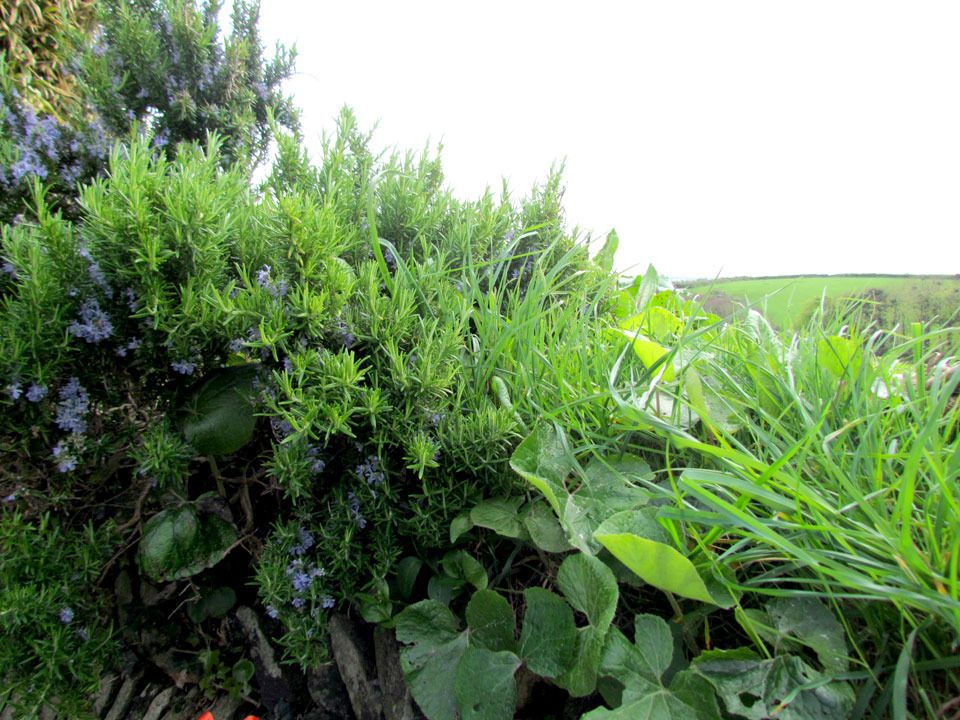 In many ways this is my idea of a perfect garden with different areas to stop for a while in, a hidden pathway verging into countryside at the back and stone walls, especially the one that provides a symmetrical entrance to the garden with the tulip pots on either side, My childhood garden was like this so from the depths of my memories, this garden felt very comforting.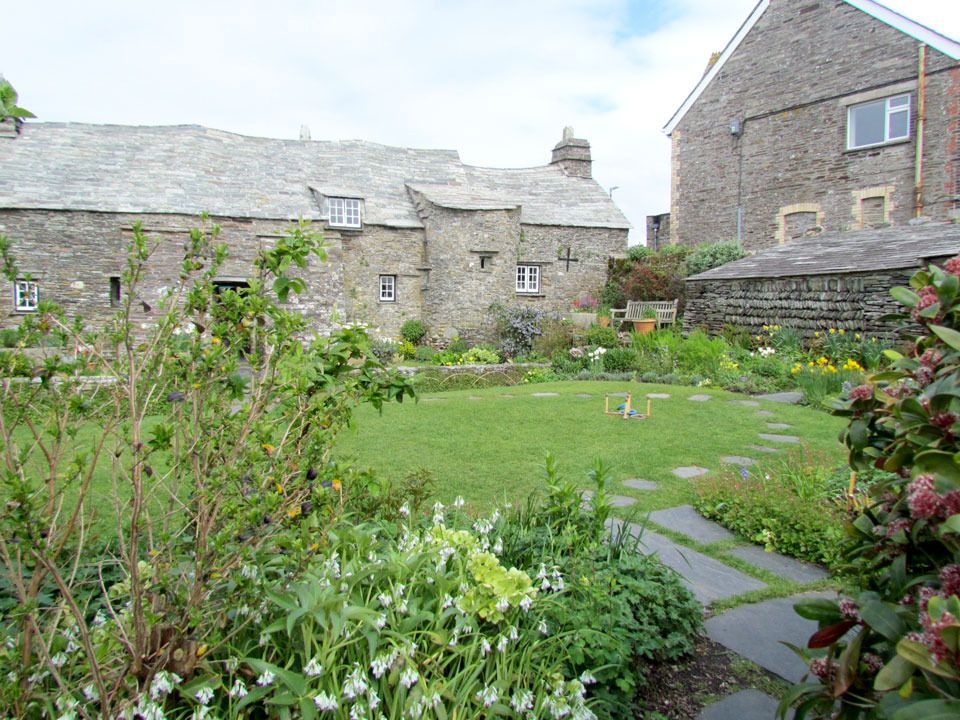 Fantastic dry stone walls with ferns and forget-me-nots at the edges. How green are all the trees now!? I noticed it more when I got back home. Suddenly the hedgerows are all verdant and trees becoming leafy - pure lime green everywhere especially after all the rain showers we have had.
This tulip reminds me of a raspberry ripple, I'd also like to get hold of some of these bulbs for my own garden. Need to make a little garden shopping list.
Now I am back home from our holiday, I'm thinking about the Chelsea Flower Show in May, wish I were going but will still be exciting to watch on the tele and get some inspiration for my own patch. Are any of you lucky enough to be going this year?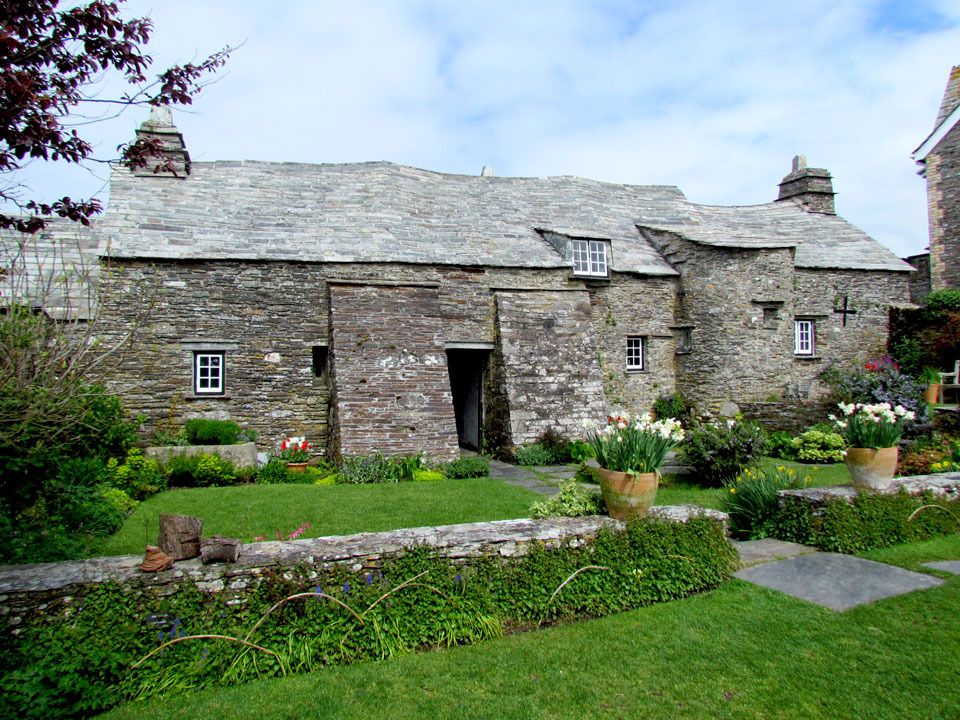 {Joining in with How Does Your Garden Grow? at Mammasaurus}