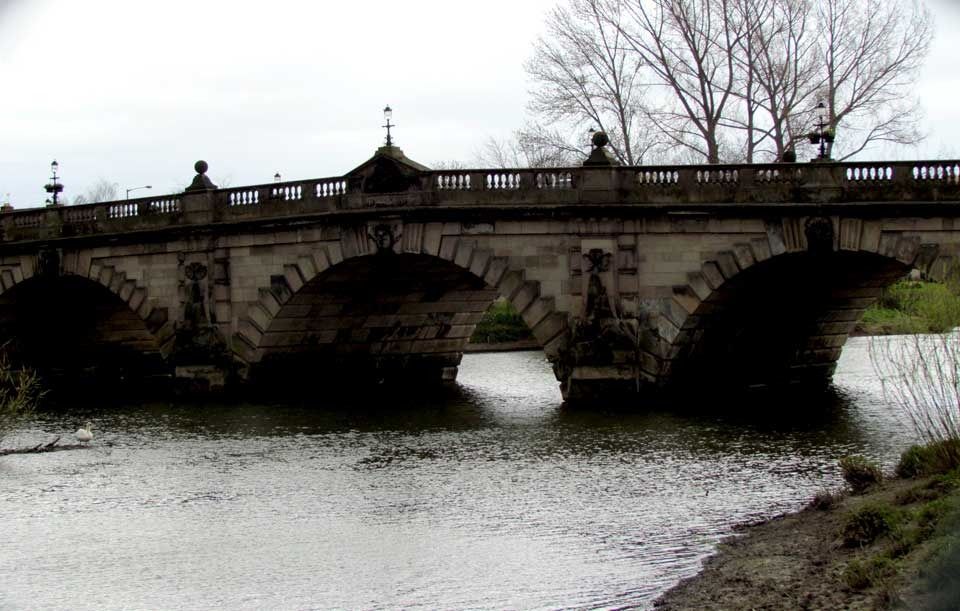 Along the river sat a curious bird, not one I've seen too much of before, especially at such close proximity. The Cormorant. Large and bluish black with iridescent sheen, sat on its nest situated out on a limb in the the river. A fish eating, member of the Pelican family with a hooked beak that allows it to grasp the fish. It didn't seem to mind passers by at all, it sure had some confidence even when a dog waded into the river. I watched it for a while and studied its movements, self assured and catching my eye from time to time.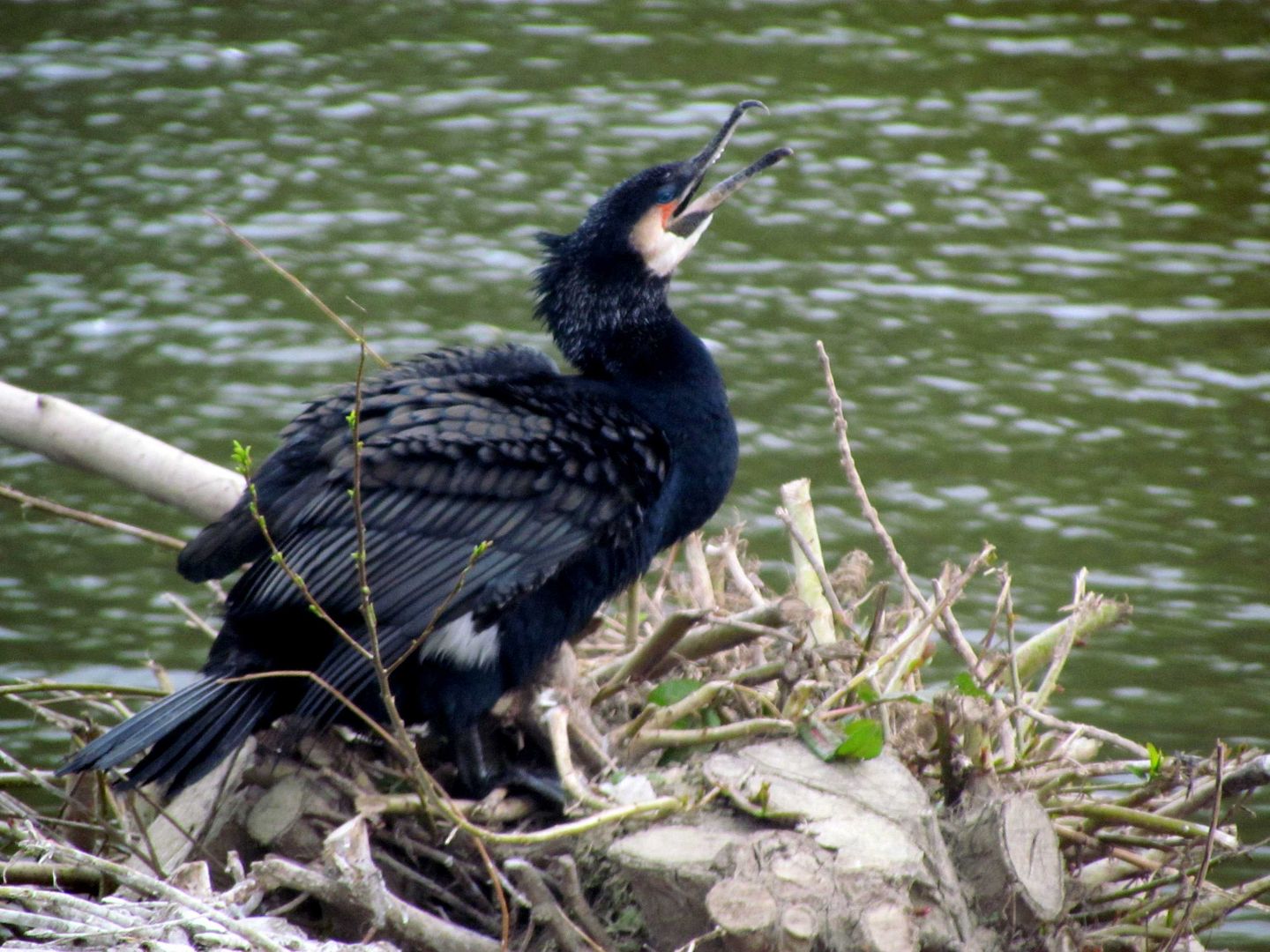 Suitably so to see a cormorant on this little Medieval trip (Shropshire exploration) as it was depicted in heraldry. If you have heard of the famous Liverpool liver birds, well it is thought that the creature is half cormorant, half eagle looking out across the River Mersey. Back here in Shropshire, my new friend was attending to its nest and enjoying the bit of sunshine in between April showers.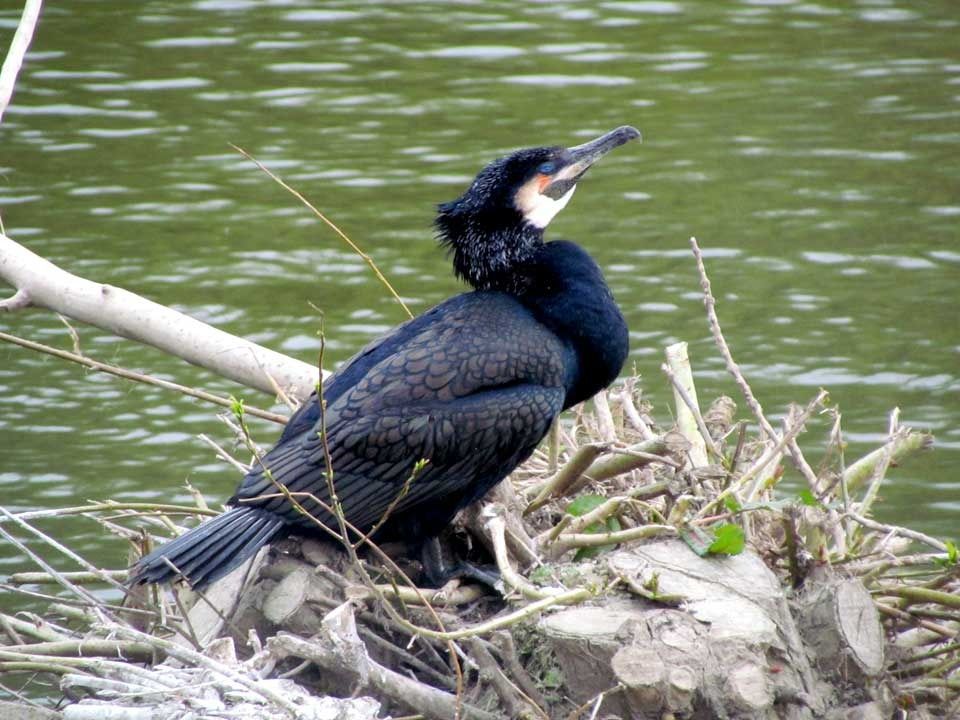 A dog looks on puzzled but our cormorant takes little notice as it is preening time. You can see the beautiful detail on the glossy feathers. I think I'm rather fond of their attitude. Alas these reptilian birds are not popular with fisheries and they have bad press, a reputation as a bit of a pest in the waterways. Such is their skill at fishing.
In China there is a 1000 year old tradition of cormorant bird fishing. Fitted with a ring around the neck so they cannot swallow the large fish they catch, the fish is then taken by the fisherman, the smaller fish are eaten by the bird. By lamplight, the fisherman and his birds heads out into the river on a small bamboo raft to catch carp. Magical.
Three cormorants flying together are thought to be carrying messages from the dead and those souls that die at sea are said to be able to return to visit loved ones as a cormorant.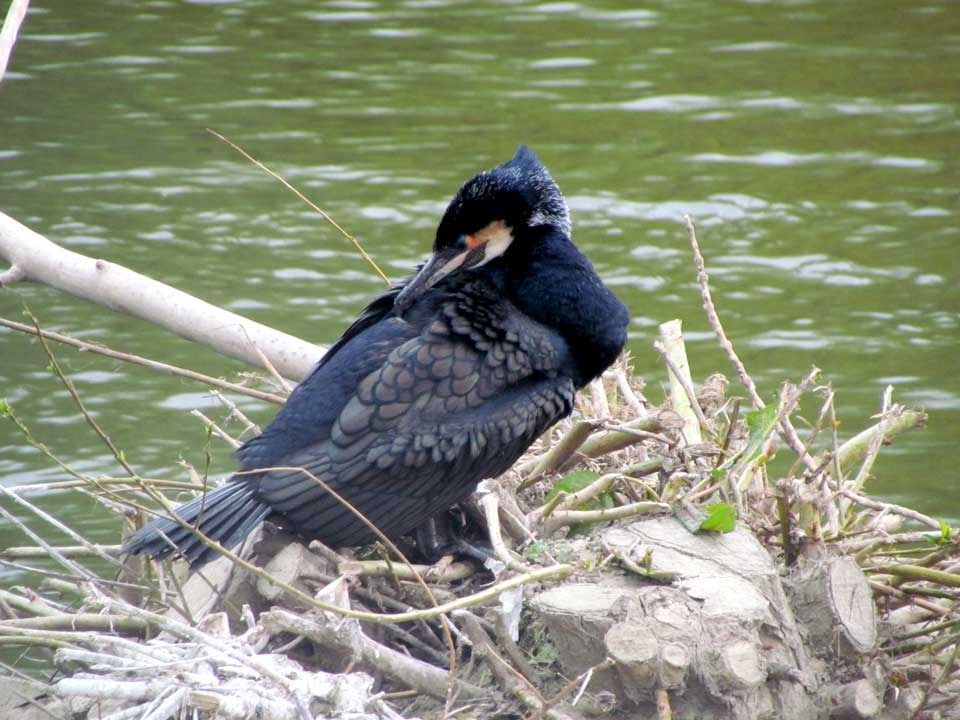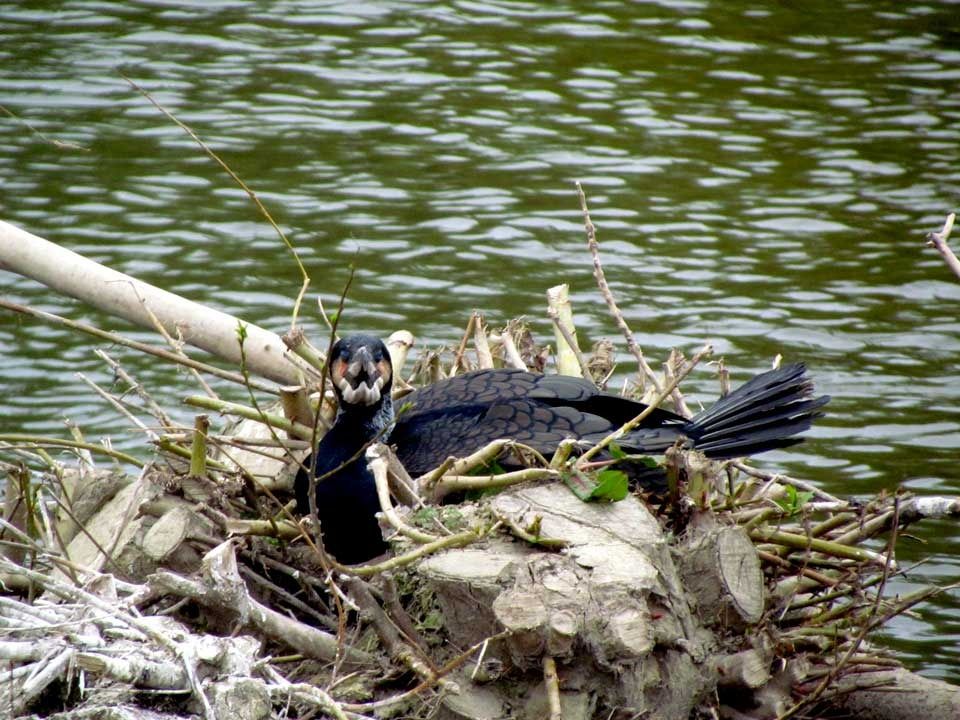 Phalacrocorax carbo
"A cormorant broke the surface, like an improbable idea tearing the membrane between dreams and life."
―
Peter Carey
,
Oscar and Lucinda