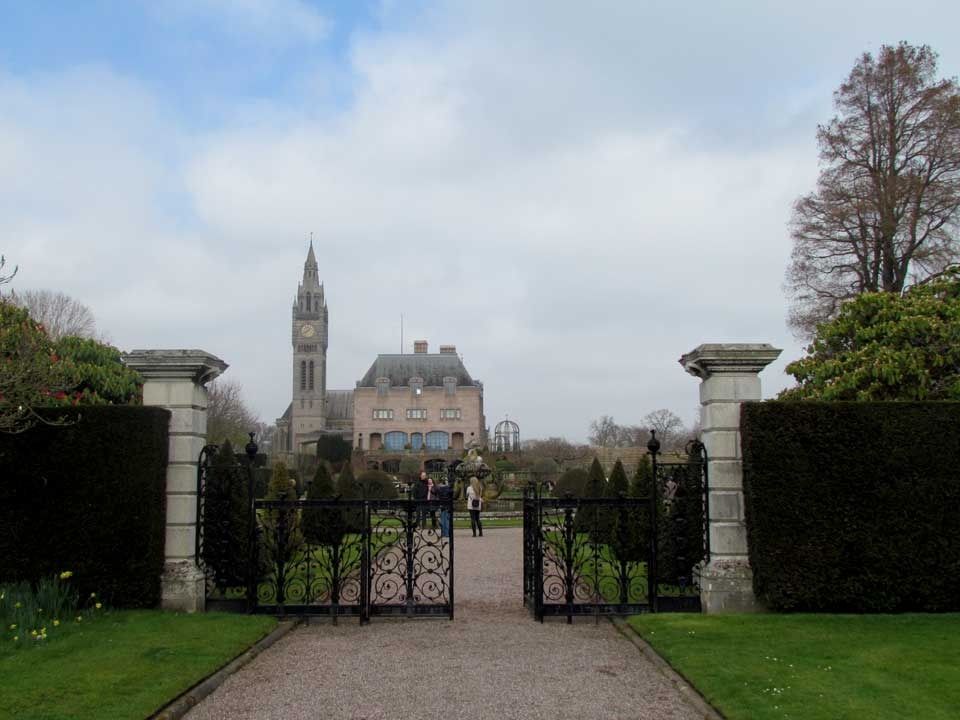 Through grand decorative gates was another land, a wonderland you could say. Where clouds scudded across both sky and water whilst dragons kept guard. Over what, who knows? They would not relinquish any secrets here.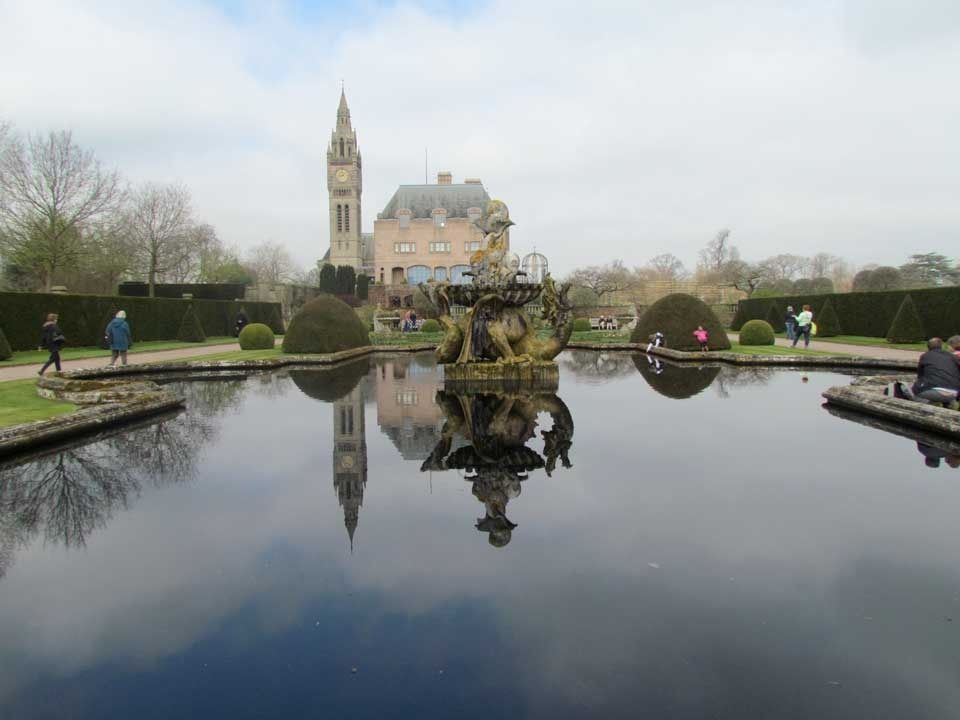 In the distance a clock tower kept alternative time. It doesn't matter how long you stay and gaze into these glassy waters for you will fall out the other side as if it had all never happened at all. You could perhaps stay forever?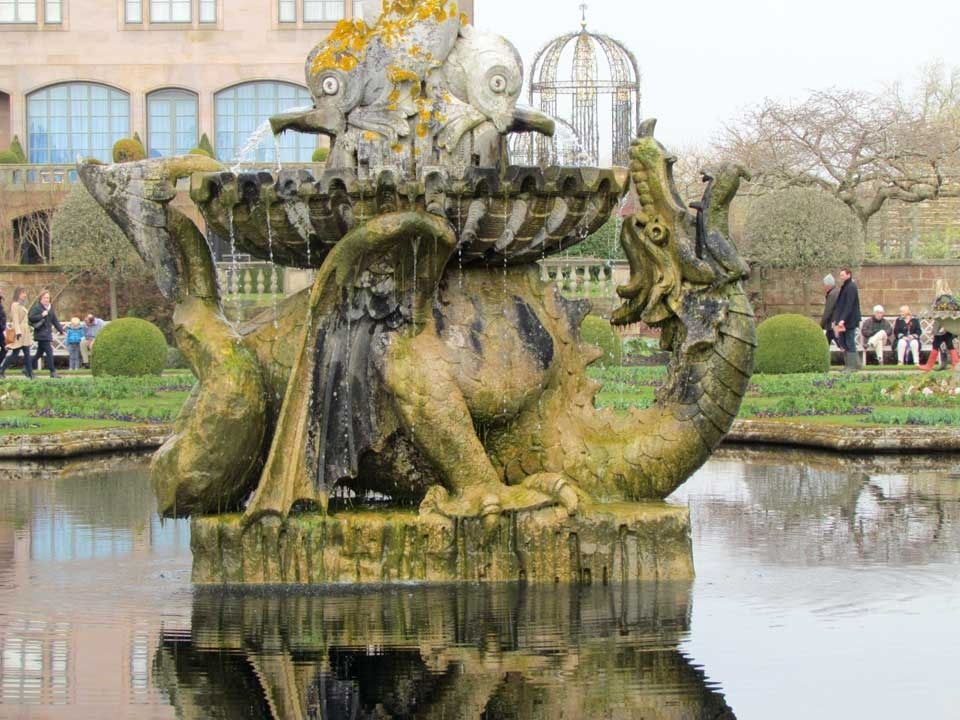 But under watchful stone eye, a slight uneasiness crept in. They do not want you to pause. Maybe it would be wise to keep walking.......These north Mercian lands have a way of their own.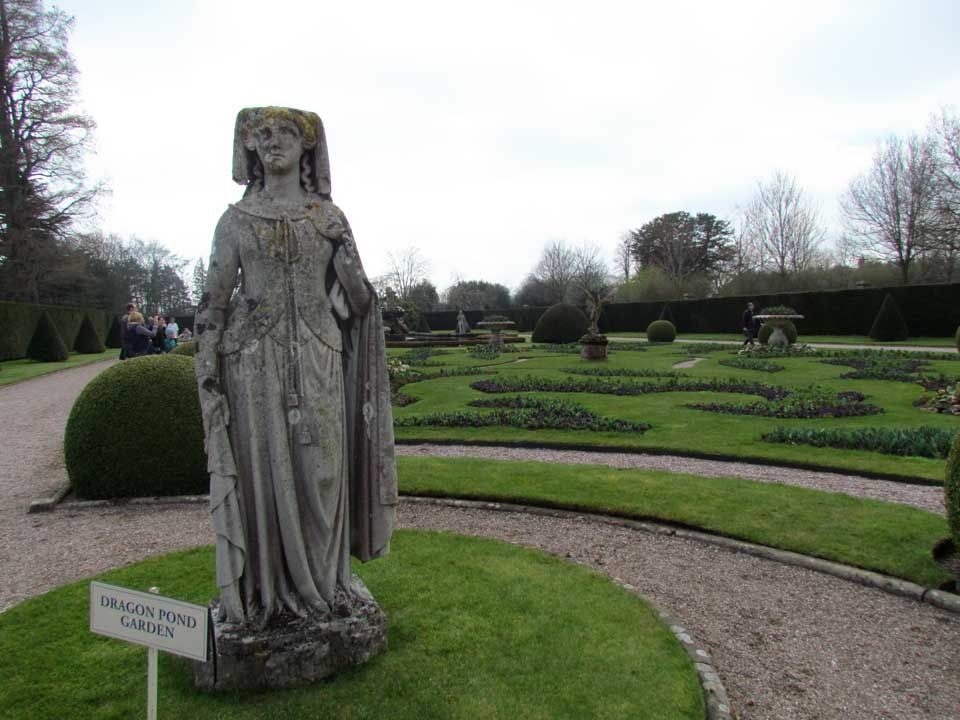 On twisting gravel path, past blooms bursting like fired tongues in this magical garden, keep walking, keep looking before the labyrinth grows around you.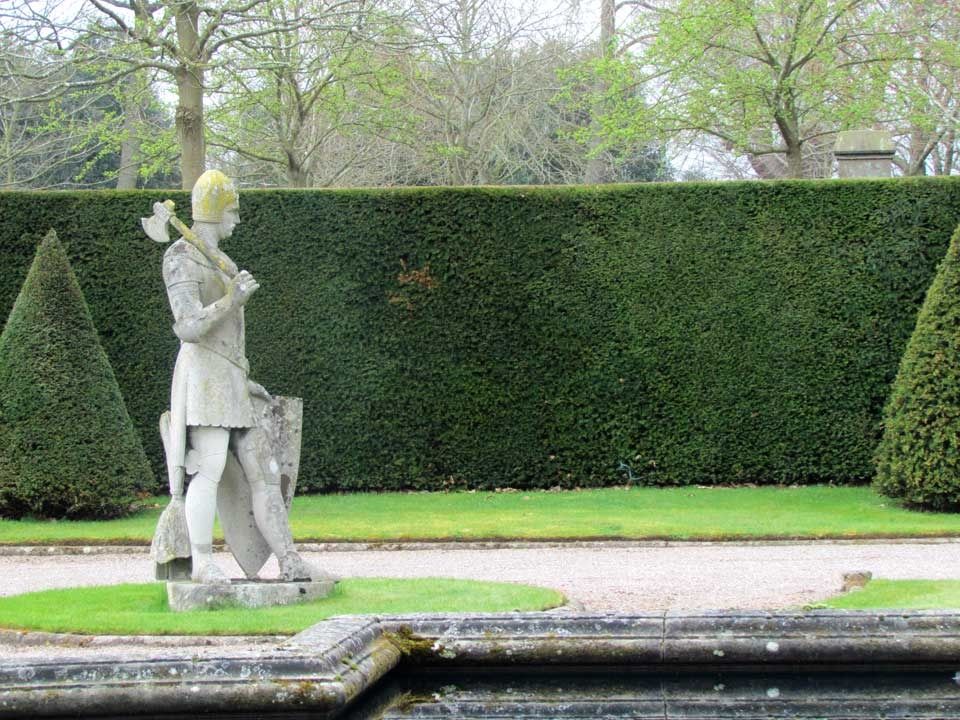 And then the secret jewel I see, a dragons nest of purple and golds. Centuries of magic and mystery but perhaps the biggest riddle of all is...how did I not know about this place? 30 minutes from my home and past a goblin toll. I have been enchanted.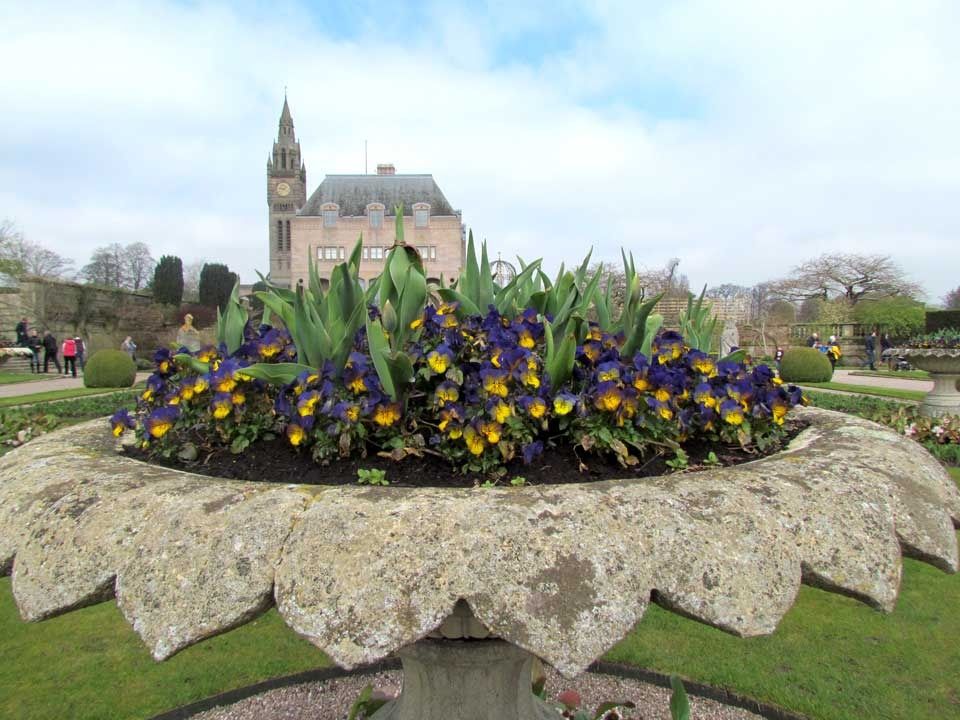 To say I danced around the Dragon Garden would be an understatement. And imagine how my world went back to my 5 year old self when I found a small fairytale cottage with pretty stained glass windows. Undoubtedly inhabited by brownies.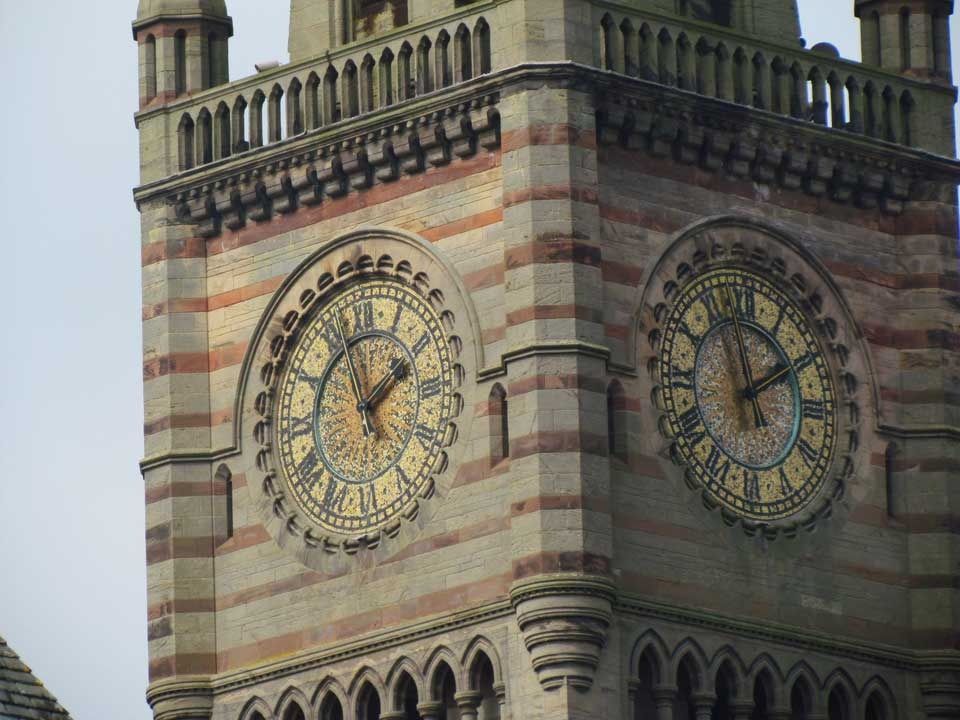 I had my 5 year old explorer with me watching out over his mum, making sure no baby dragons were following us. He's learning well in the ways of fairytale creature watching already and is very brave.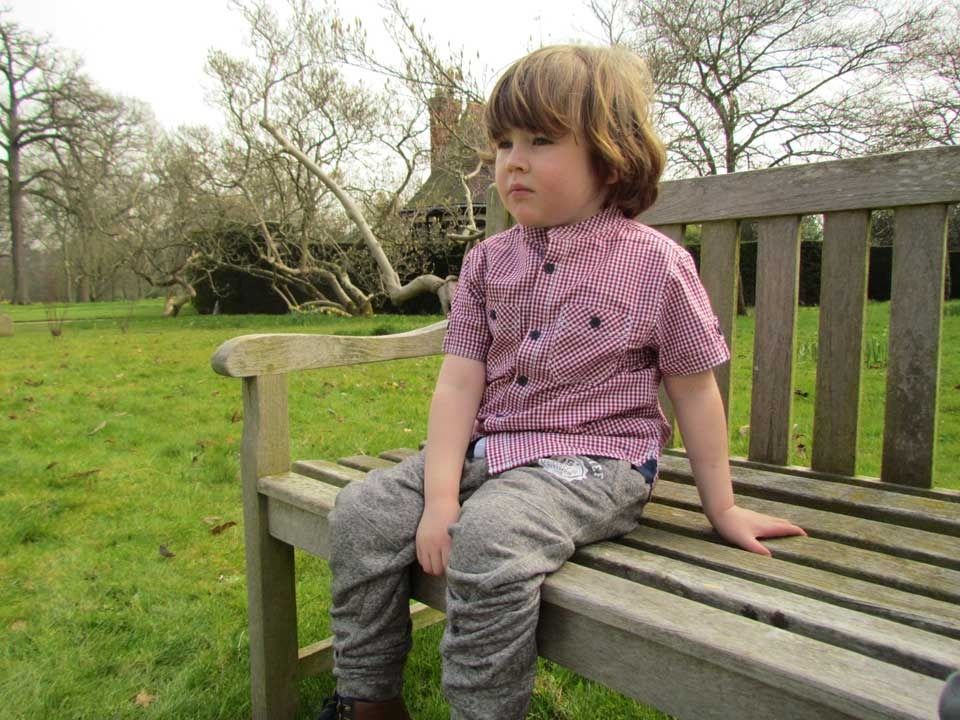 Before we ended up staying forever, we escaped by swags of summer roses to be and decided to leave this forgotten pool. At least until the summer, when the goblin toll opens again.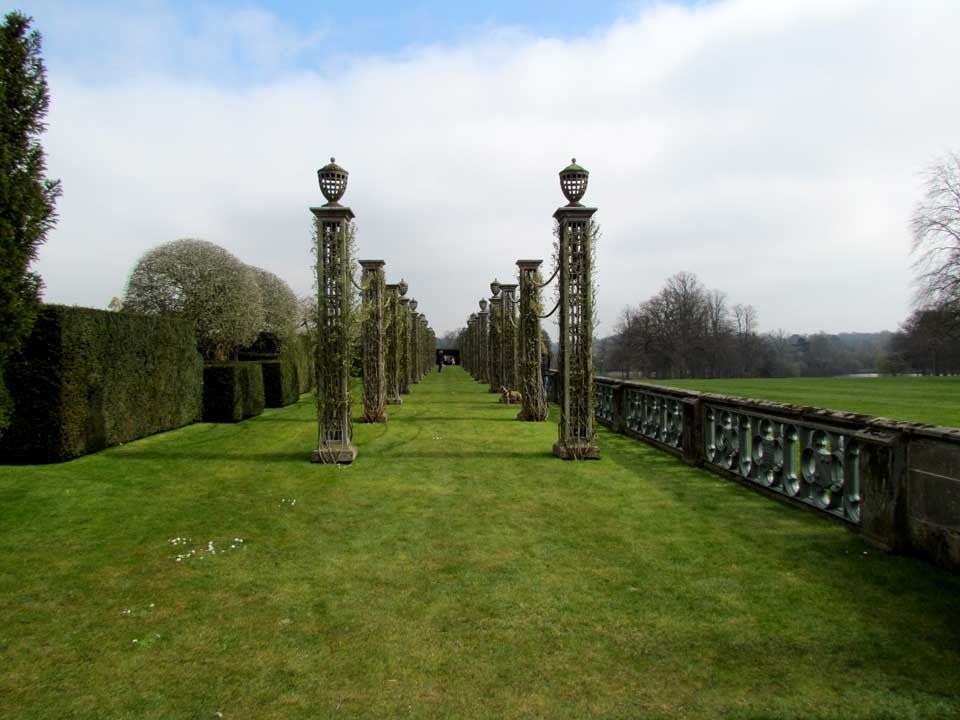 **The
Eaton Estate
, near Chester, is open 4 times a year for mortals to look around its beautiful grounds and hunt for small folk **
For more amazing gardens, have a look at How Does Your Garden Grow? at Mammasaurus xx