So we carry on weeding, the never ending strands of couch grass. Strangely relaxing pulling the long white roots out of the soil. We cleared one section and I planted two rows of garlic - San Marco and Solent Wight, a little late but hopefully will be ready by mid summer.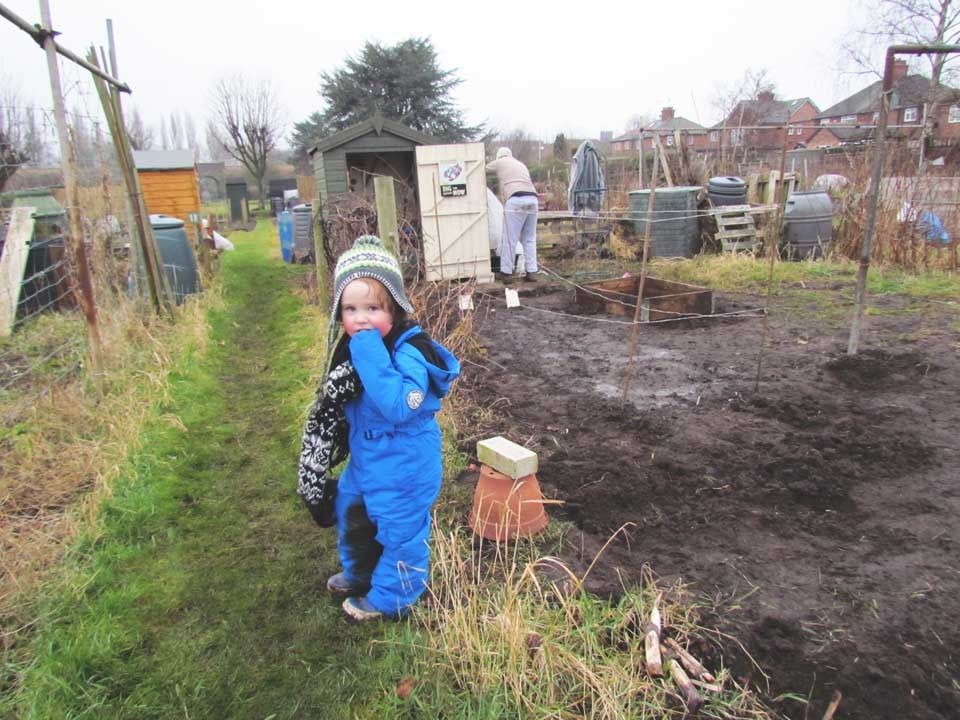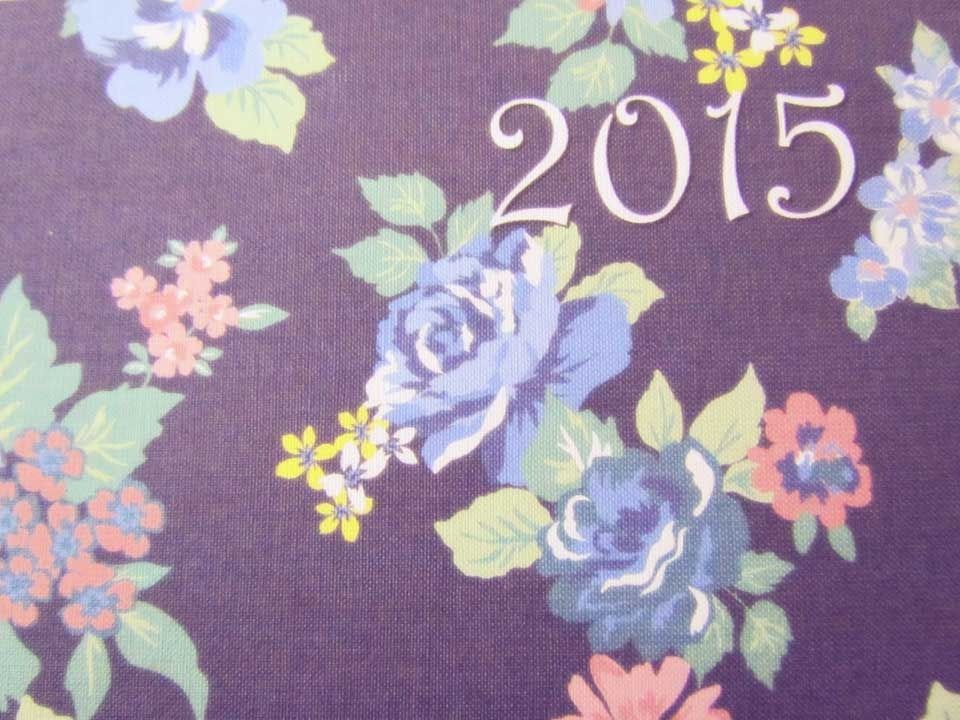 I got my act together and did an evening of allotment planning this week and placed an order with Sarah Raven for lots of seeds - annual flowers, lots of pumpkins and artichokes.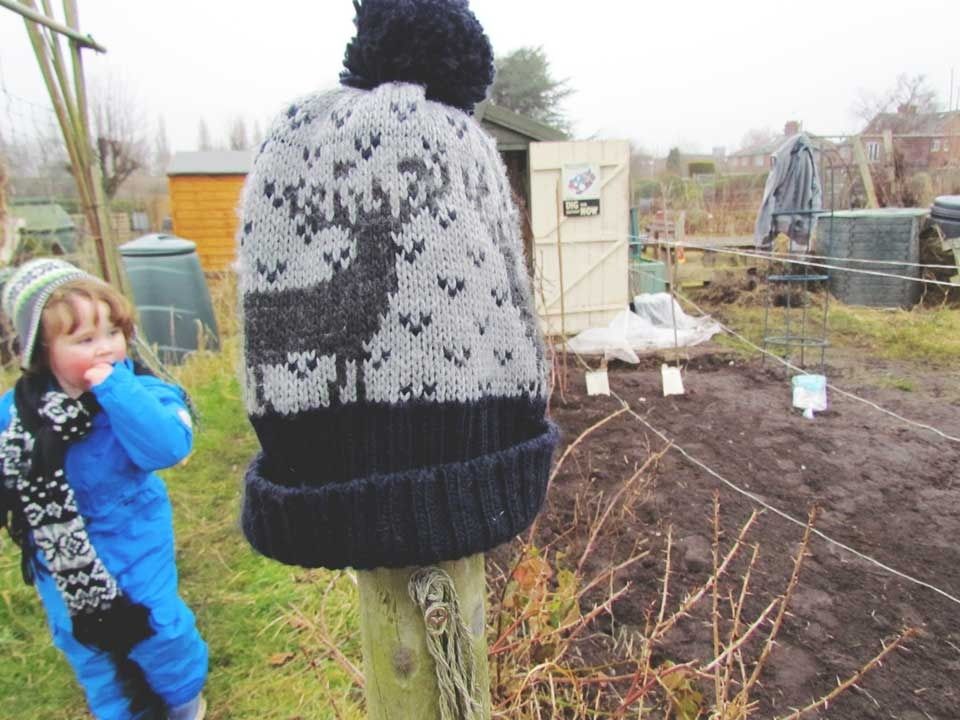 The rhubarb is starting to appear - very exciting! Cannot wait for home-grown rhubarb crumble in late spring.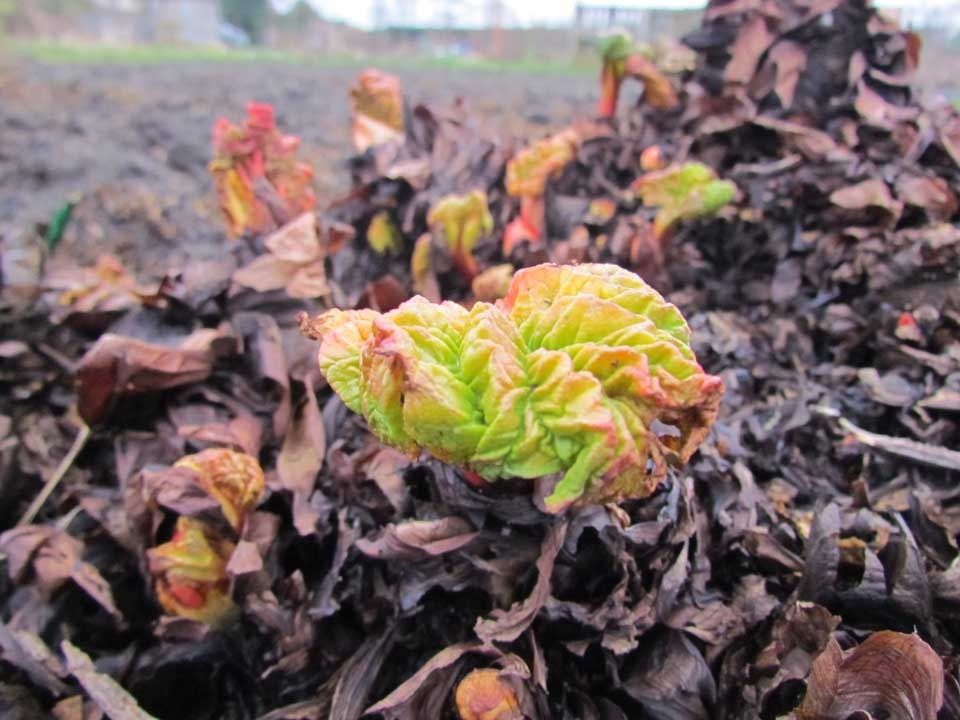 I bought five fruit trees last week from Aldi, a bargain at £3.99 each - an apple, a pear, a plum and two cherry trees. Such a struggle buying them. First they were all clumped together randomly in a huge plastic crate and I could not see which was which and get them out. Eventually I released them but then was scraping the low ceiling with every tree I lifted out and nearly knocking the lights. Then trying to hold them all, kept losing my grip and my trees were falling all over the place. EVERYBODY was looking!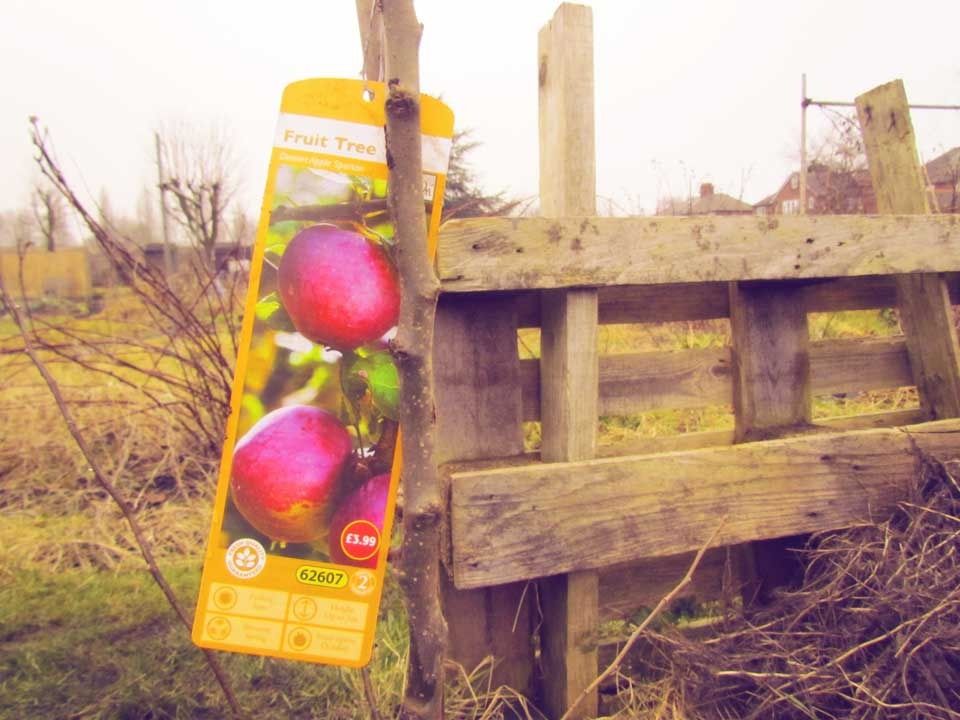 So you best grow, you absolute shame faced inducing fruit trees.
Gala apple
Conference pear
Opal Plum
Morello cherry
Kordia cherry
Little man having a great time, trampling my plants a bit but hey ho. Keeping off the other plots though as wouldn't want to upset the neighbours.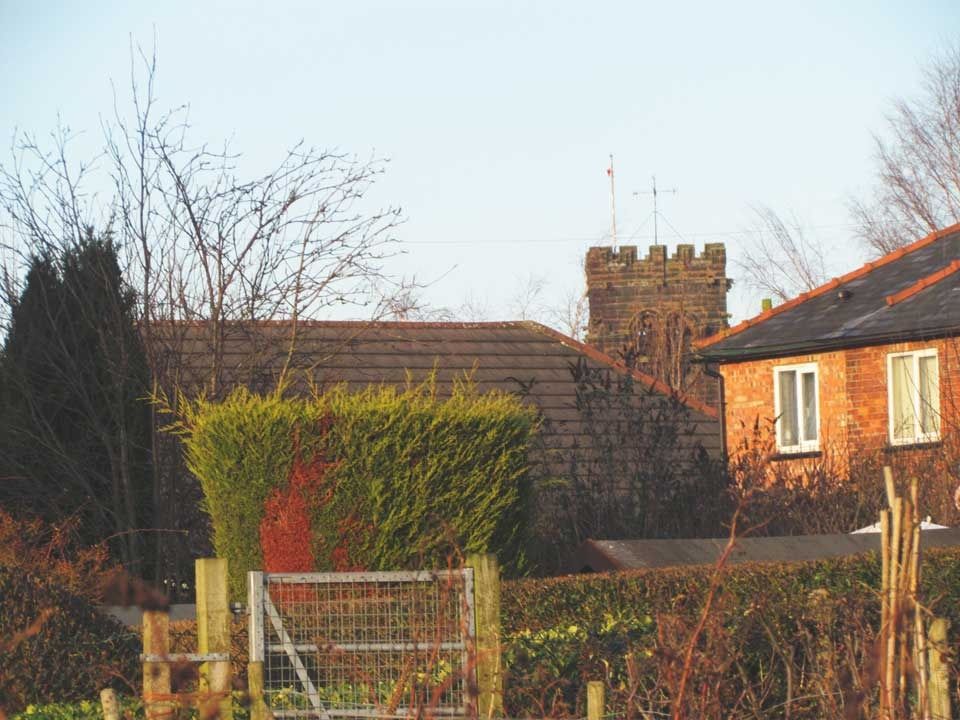 Still all a bit muddy looking and grey but that's the reality on the plot in February. A flask of coffee keeps you going and some allotment inspiration on Pinterest.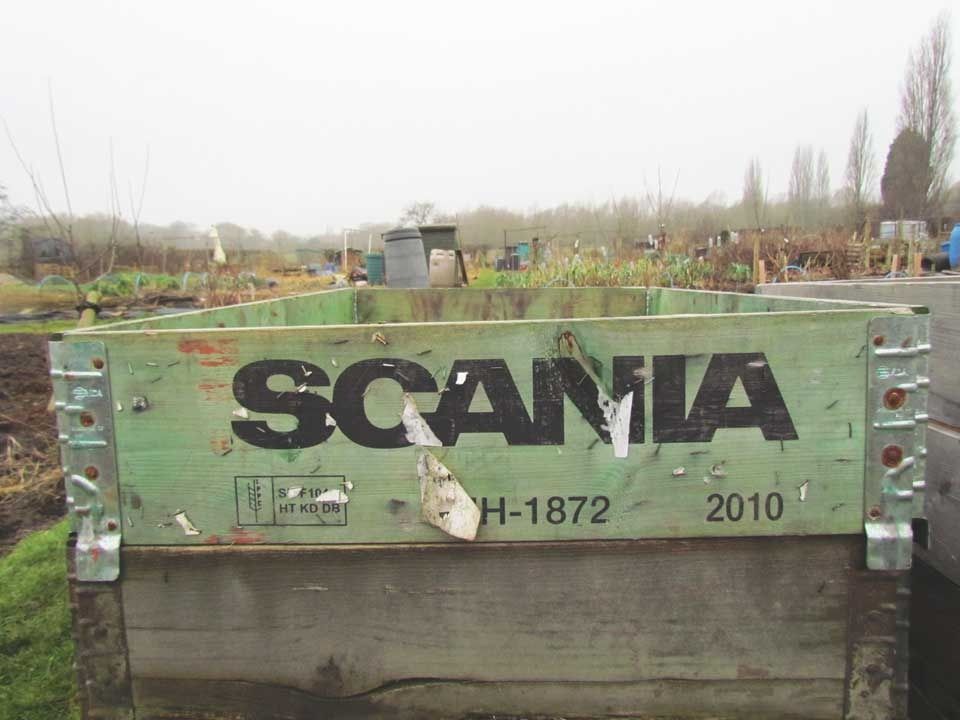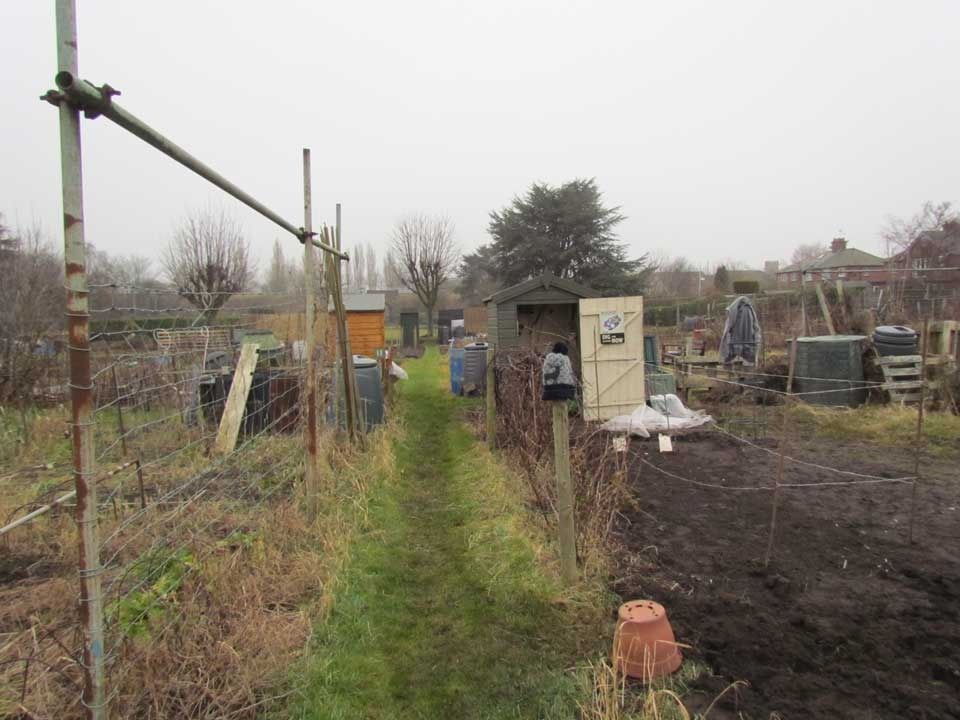 Follow Happy Homebird's board Happy Allotment on Pinterest.