The sun shone burning away a frosty morning melting the ice, all except that at the top of the water butt which we fished out and set on the floor for LB to investigate. Not an awful lot else was going on. A blank canvas and a LOT of digging.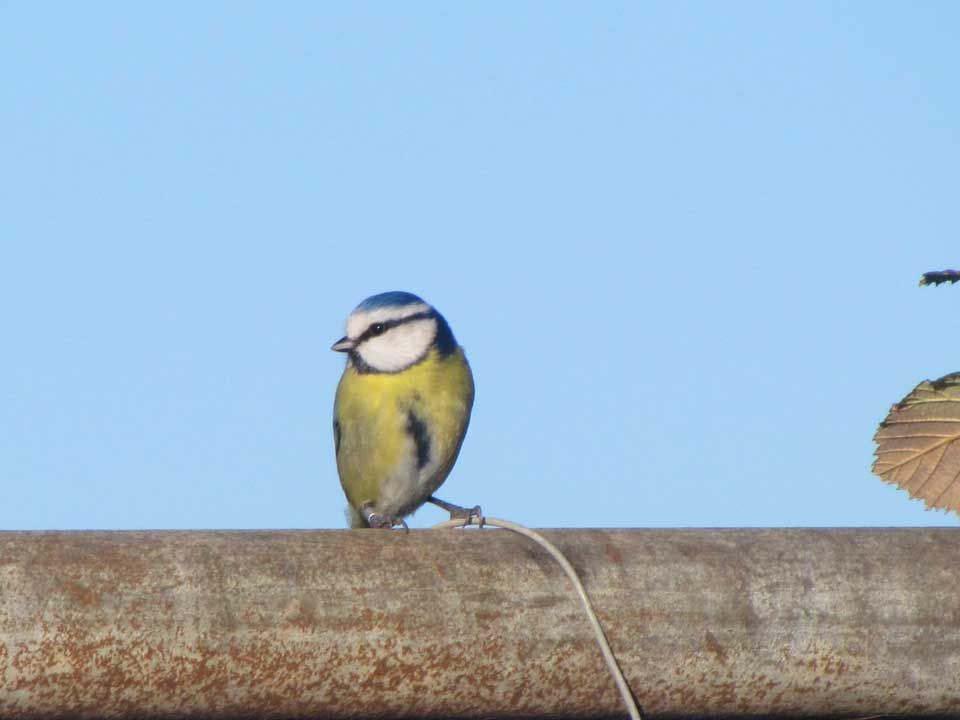 Birds came to investigate as we turned the soil over, especially a friendly robin who gradually hopped closer from shed roof to spade handle looking for the wigglers that we brought to the surface.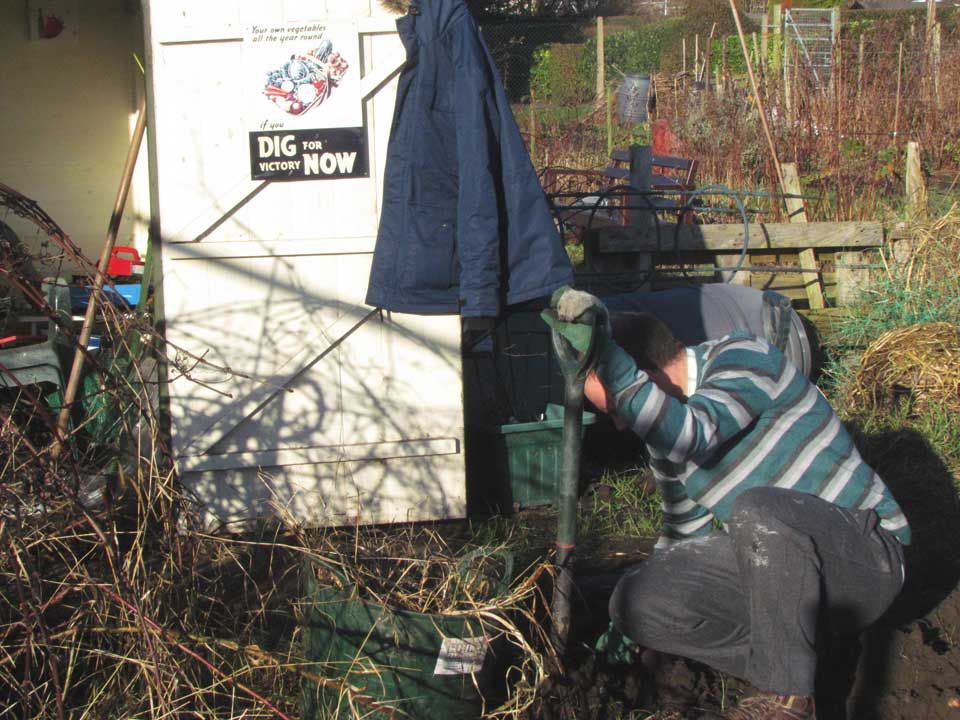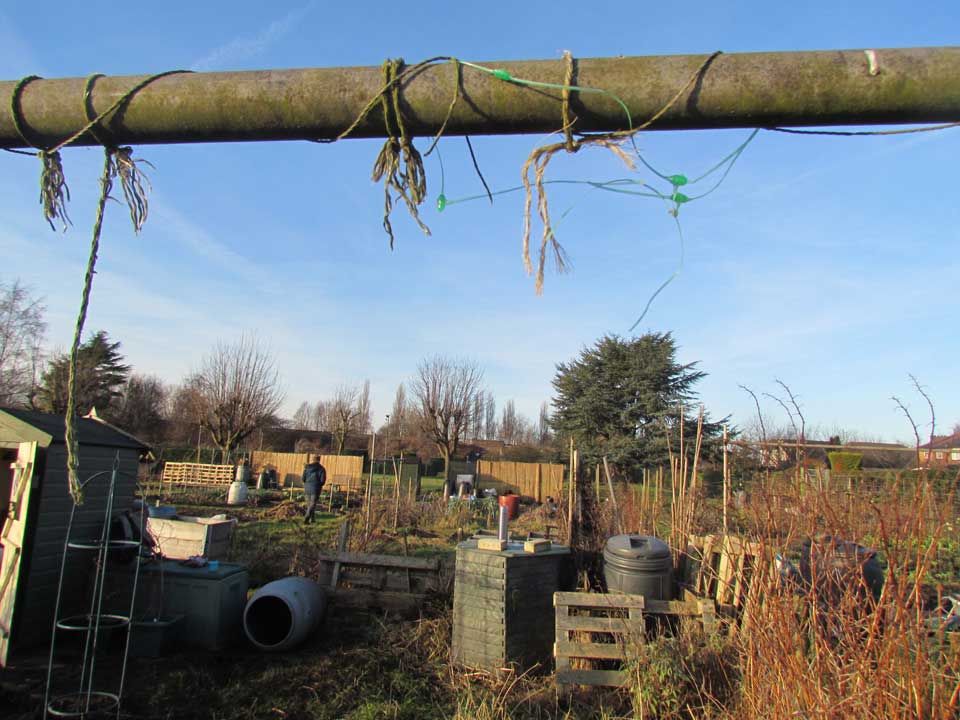 January is normally my time for armchair gardening and we didn't seem to start
tidying up the allotment
until much later last year in March. This year it is a proper clean up mission and we have dreams that the plot will be pretty and productive. I need to draw a new allotment plan so will be getting the ruler and pencil crayons out this weekend.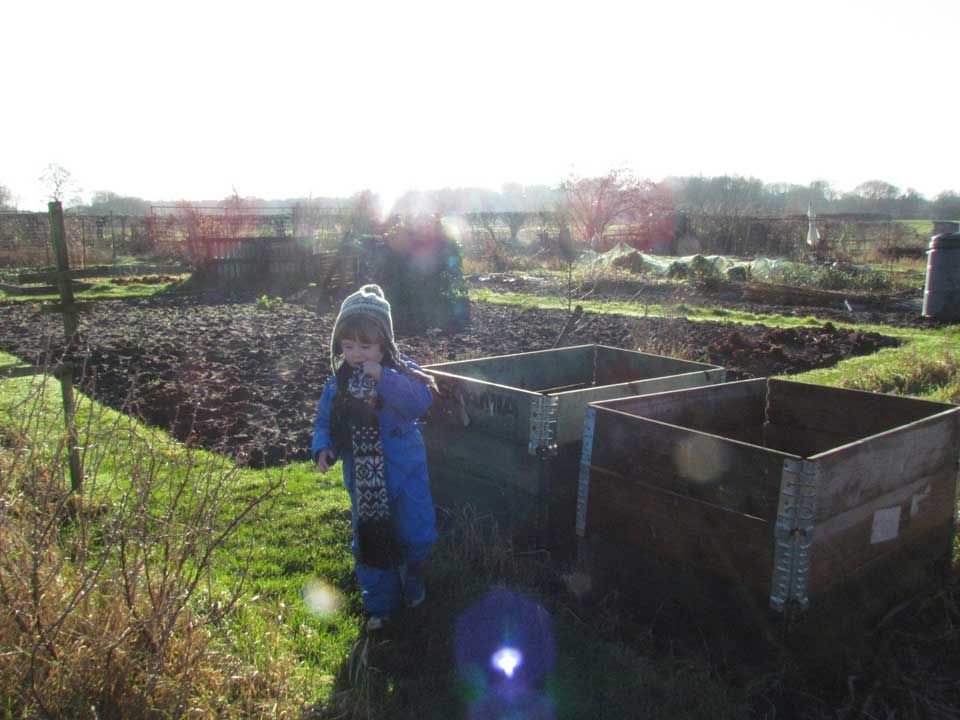 Don't fancy giving this a prod.....rotten pumpkin. Not ours but on a neighbouring plot.
A few people have obviously been down to tidy and dig over the soil for the growing year ahead. A plot friend had a layer of well rotted manure over his but I think we will be just digging in chicken manure pellets into our soil and some compost from the heap.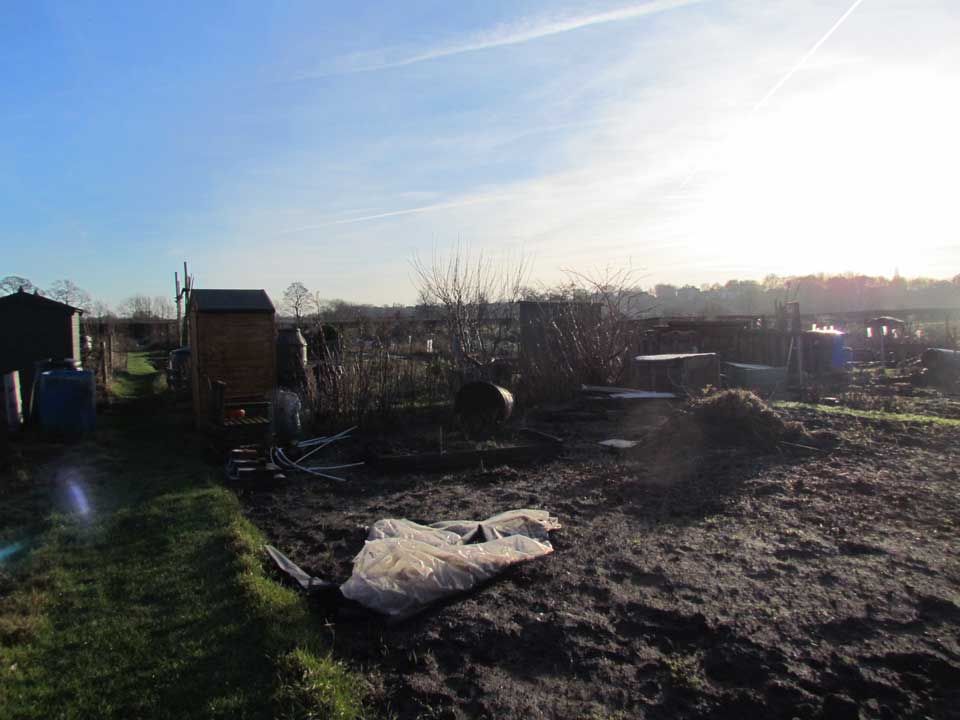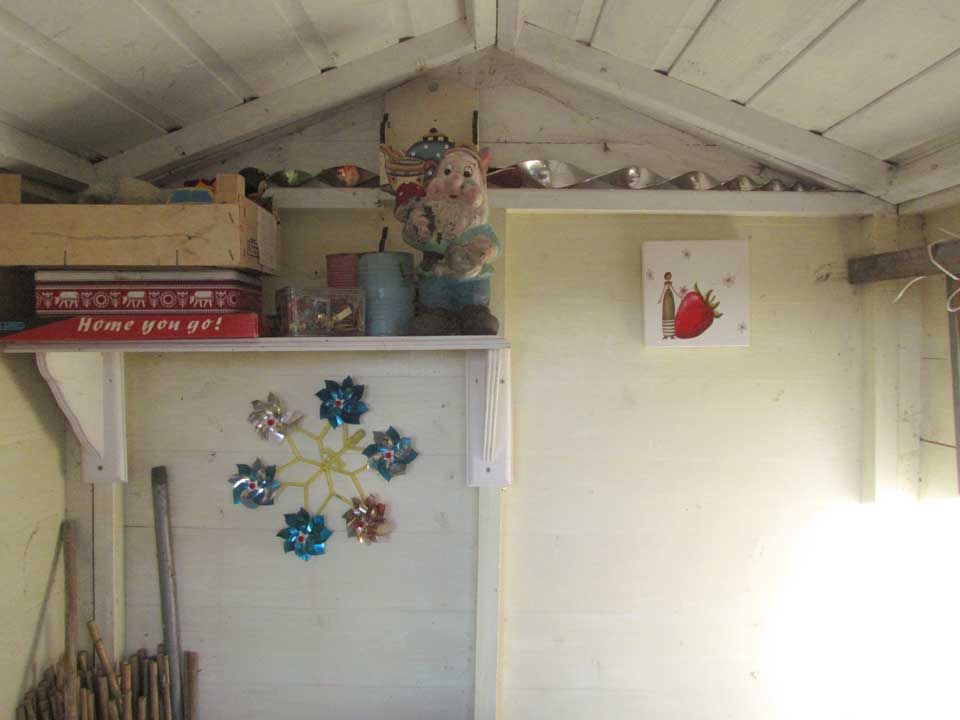 This weekend we are going on an allotment shopping spree to buy gloves (currently got odd ones, holey ones), an extra fork (so we can both work on removing dreaded couch grass), pruners (so I can tackle the fruit bushes) and other bits and pieces, ready to continue with the clearance of all the weeds and creating allotment of the year - ahem...... I had a nosy around the whole site as per usual and one plot in particular stands out as you walk past many other overgrown plots with their rambling raspberries and forgotten items from last year....
Behold the beauty here and how tidy it all is!! This is what I am aiming for, only better ;)
Back into admiring gardens with Mammasaurus - How does your garden grow?