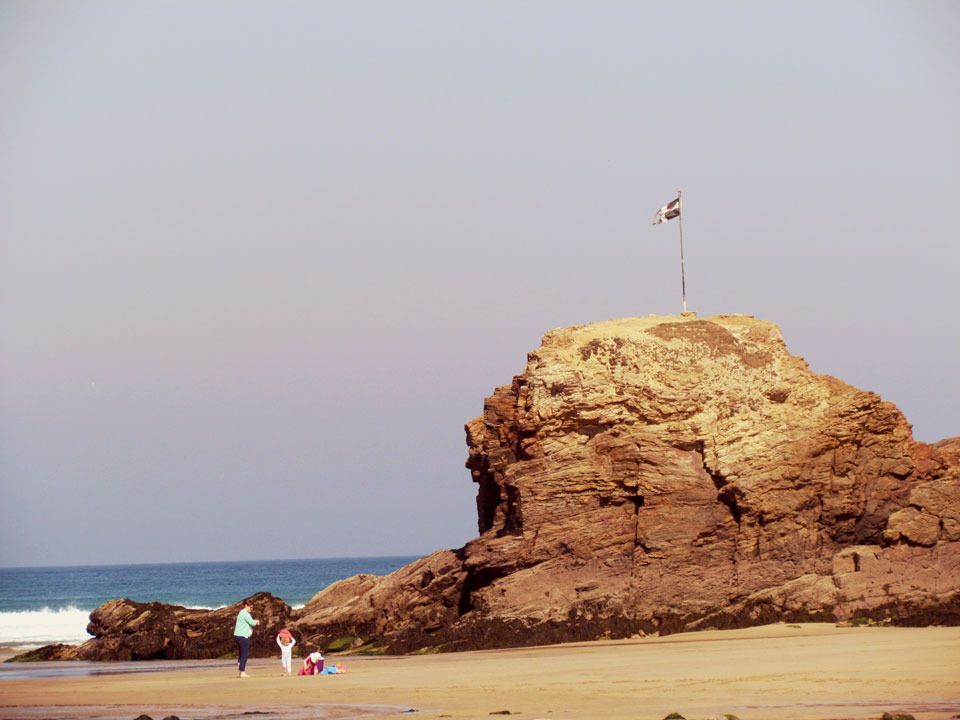 The first stop of the holiday in Cornwall, Perranporth Beach. Just a few other people around and about, so really it felt like we had the broad expanse of sands to ourselves. Past Chapel Rock and the stream of water that runs across the sands we walked towards the shoreline and took in the wonderful coastal views.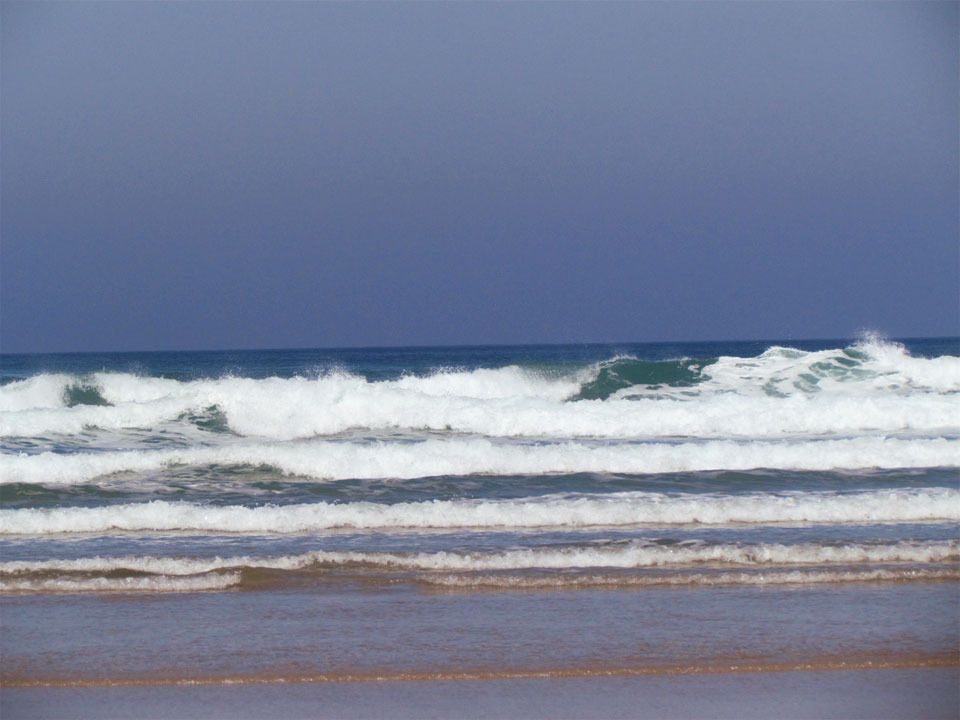 Perranporth's name origin is the cove of Saint Piran, who is the Patron Saint of Cornwall. He founded an oratory that was swallowed by the sands of time. Magical Cornish coastline that conjures up dreams and then reclaims them as the tide does the sand.
My little boy felt free and ran around, turning to me every now and then to make sure he hadn't strayed too far. Splashing in the pools of water and the beautiful clear sea.
A breezy day and both sand particles and kites danced about mirroring my boy on the beach.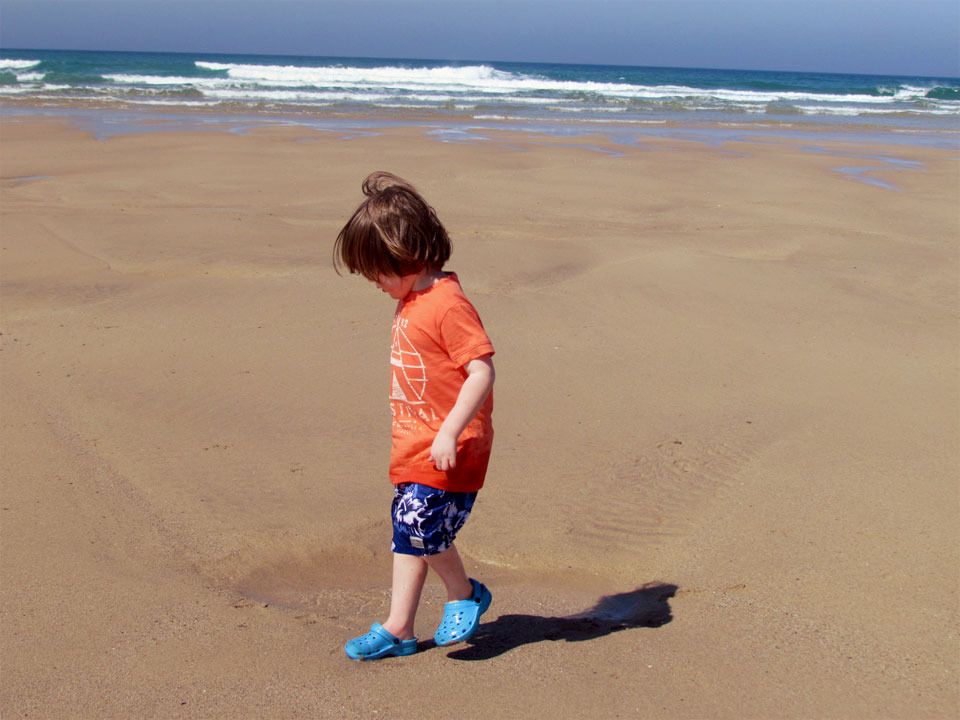 We looked in rock pools and picked up slimy seaweed. Lots of stamping and splashing. So great to breathe in the marine air and taste the salt.
The beach is popular with surfers and we watched them out in the sea on the breaking waves.
Perranporth was also the home of the author Winston Graham, who is responsible for books that inspired the current popular series that everyone is raving about. This is Poldark country and you can see why, with all the old mines, smuggler's coves and romantic landscapes.
After a run around and some more rock pooling, rumbling stomachs got the better of us and it was time to head back to the village for a proper Cornish pasty (although a veggie one for me!). Blue skies and sunshine had renewed all our spirits after what was a very long journey from Cheshire and it was back to the caravan to plan the next day......