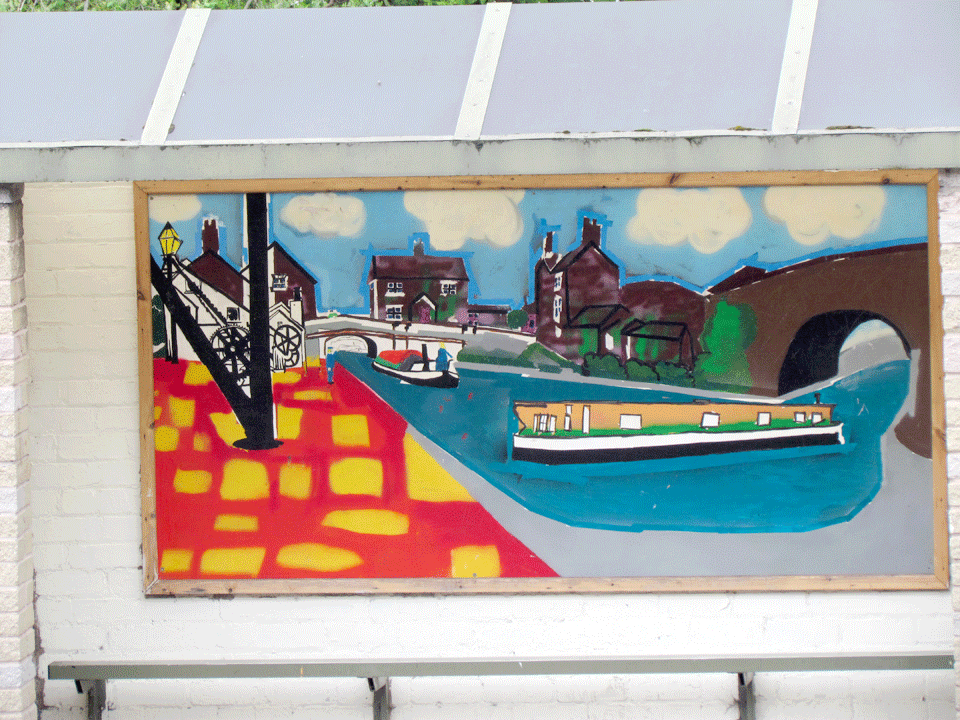 There's something so idyllic and quintessentially English as being by the canal. Slower paced and friendly with boat owners pottering and dogs snoozing on the deck. Amidst chitter chatter between people operating the locks, waiting for water levels to change, the birds are tweeting and you're in a microcosm of happiness and canalside beauty. Part of our heritage.
I was surprised though to come across a pretty cottage style garden belonging to a charming tea room. Broom popping up along wall edges like little fireworks and house leeks by brick steps. A bed so perfectly planted it could have been at the Chelsea Flower Show with the pom pom heads of purple alliums popping up throughout.
We had not been along the canal for a while, one of the last times was at the
floating market
with boats selling sweets and fudge.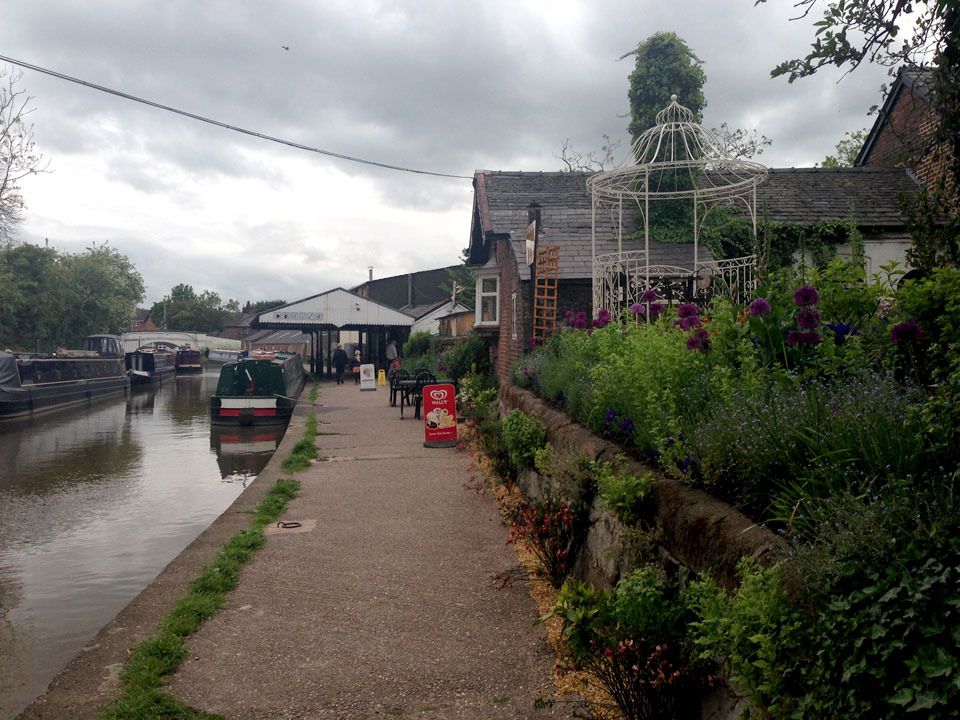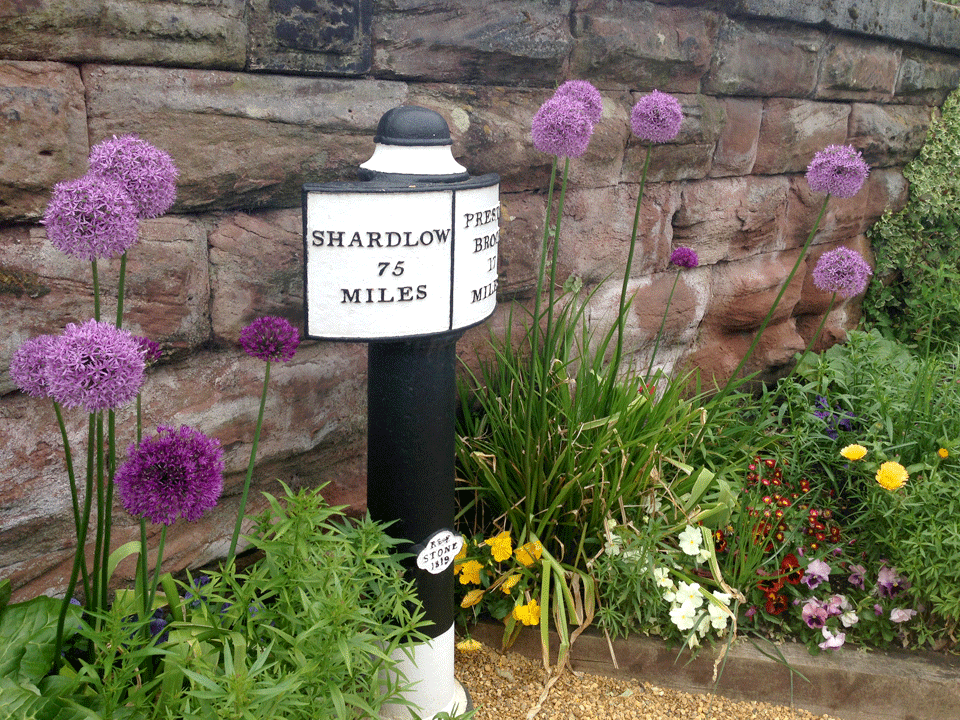 The mix of colour, obviously well tended to, all taken in by my admiring eyes. Mentally making a note of how to recreate this patch at home.
There is a canal shop here too selling bedding plants, garden ornaments and canal style items like painted watering cans with swirls and roses. Then you can choose to sit in the garden or along the path to take in the ambiance of canal life. You could even pick up a free canal newspaper to read about life on the waterways whilst enjoying your cappuccino.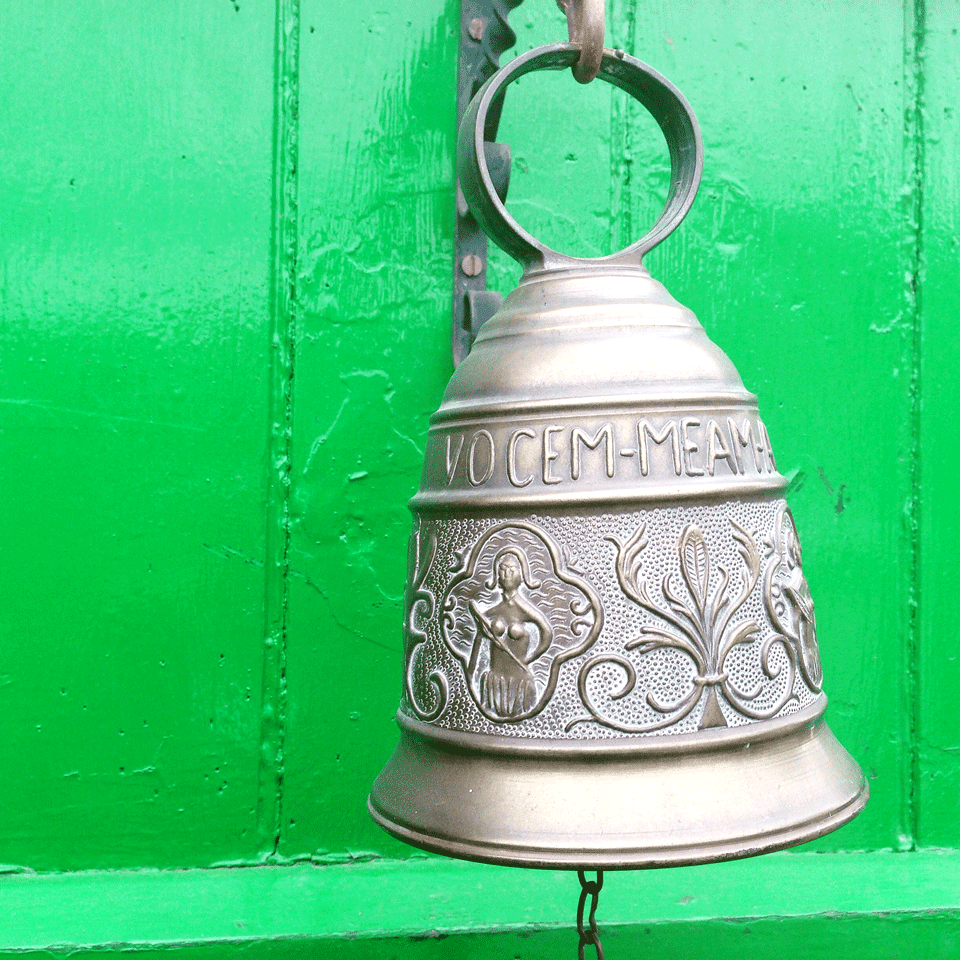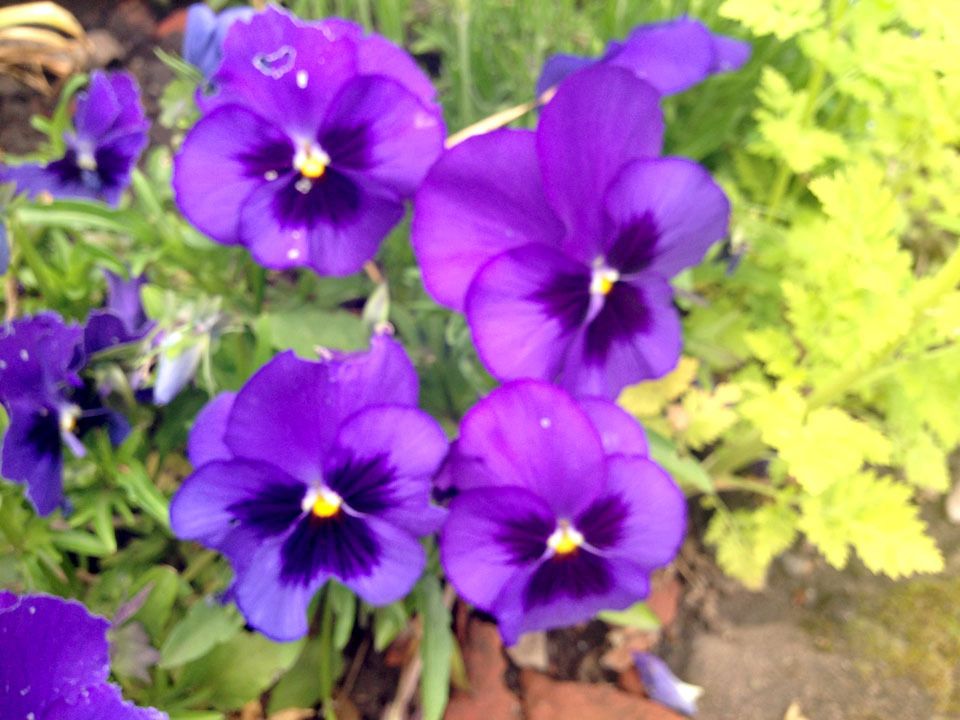 This unhurried lifestyle would suit me very much and a canal holiday would be so peaceful. If you can't get to a canal look what I
found
. :)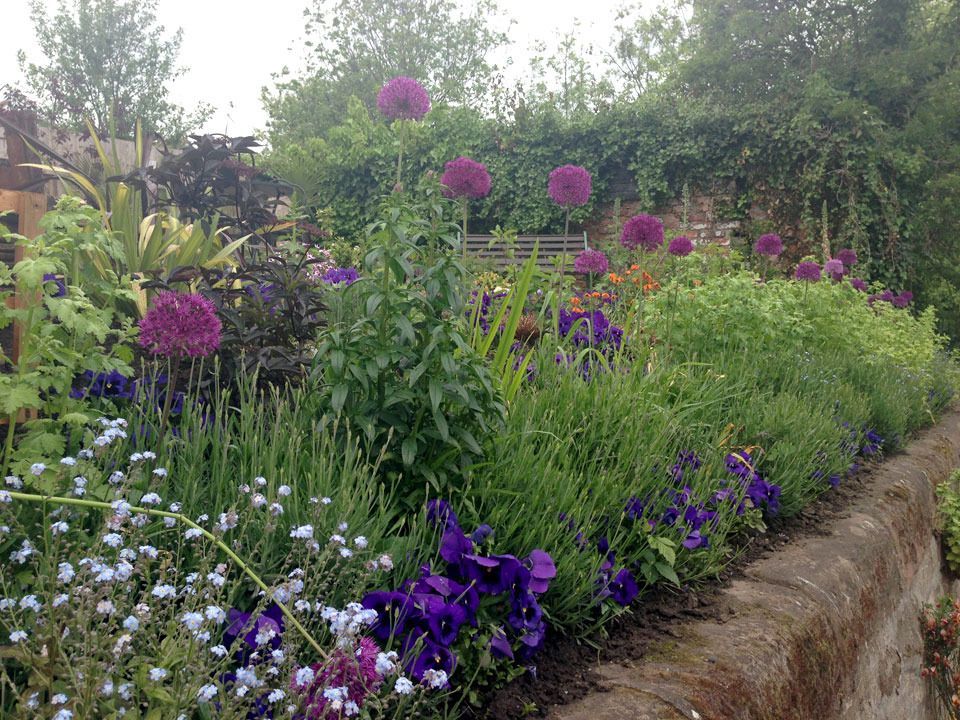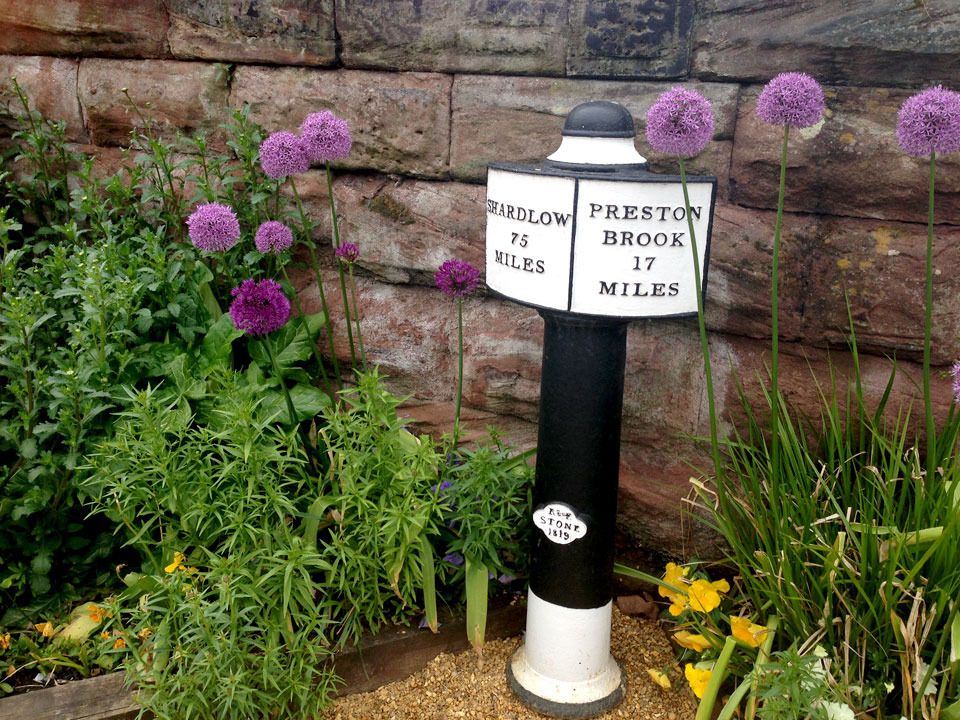 Walking on past moorings and the gift of cow parsley, May's wild flower treasure, we felt so relaxed upon our return home. Towpath therapy, I'd recommend it to all.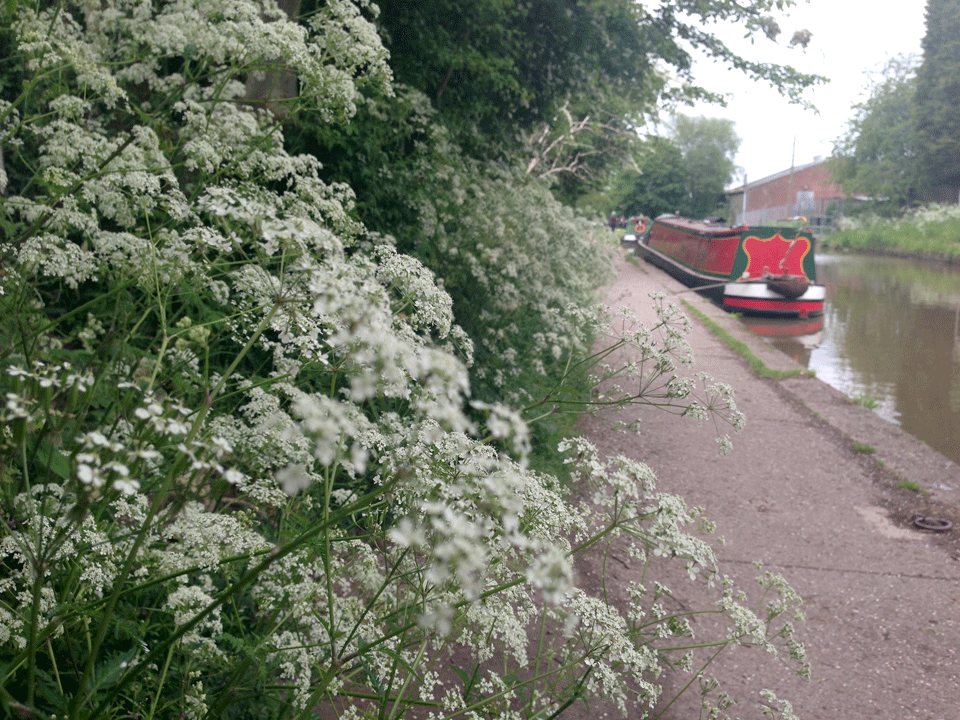 Joining in with How Does Your Garden Grow?