In the home I love items that reflect my personality, my likes and my aspirations. Surrounding myself in home-ware that's expressive cheers me up and as I spend a lot of time at home, personal items feel comforting and inspiring. I have a bit of a fascination with maps and have several around the house - vintage ones, historical ones and even a book map that is a fantastical book version of London. An old map of Cheshire hangs on my landing detailing all the old place names and the heraldry of the landowners and I have a small map of Bristol in the shape of a bird which is a souvenir of happy memories in a favourite city. Being creative with maps suits my style and I think they look great in any room.
Wallpapered
produce custom printed wall coverings and canvases with a focus on maps, a true delight for the cartophile like me.
Follow Happy Homebird's board Maps on Pinterest.
I ordered a
map canvas
of a special place that I've even considered moving to. The beautiful historic market town of
Ludlow
in Shropshire where we go every year to the atmospheric castle and the Medieval fayre. The castle was once home to Richard III so it's my history obsession too. And here it is..... a super canvas printed in UV-resistant inks and on a sturdy, thick canvas box frame that is conveniently ready to hang.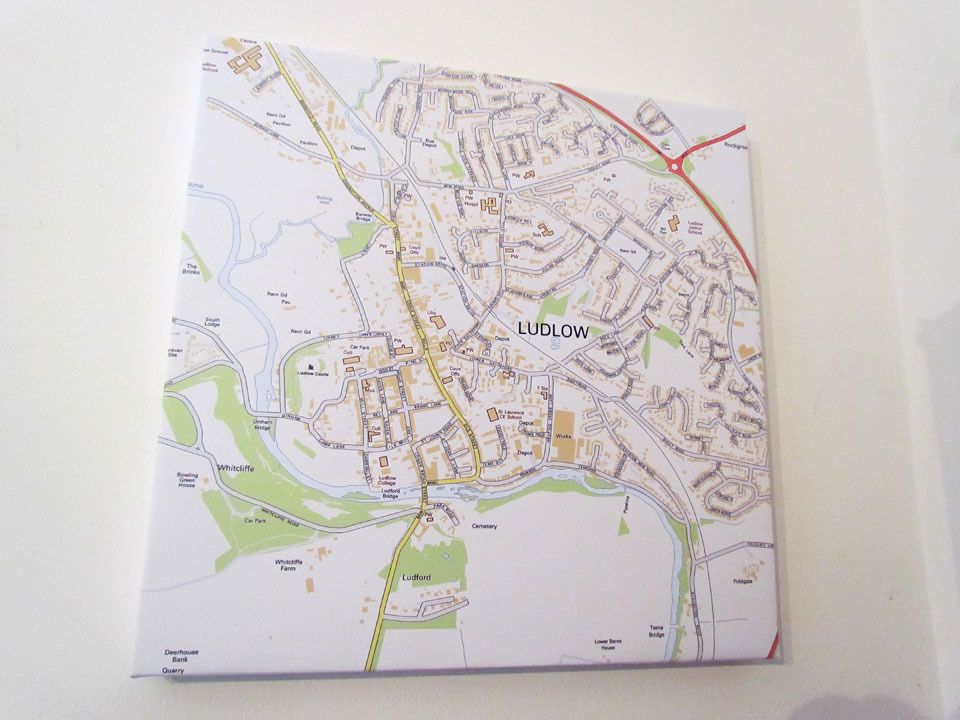 Ludlow town in Shropshire
There are different colours available; sepia, red, green etc, but I opted for the original, just like the street maps. You can also choose a variety of sizes starting at £38.99 for a frame that is width 40.6 cm x height 30.5 cm but you have all the way up to a large width 142.2 cm x height 91.4 cm for a stunning wall feature.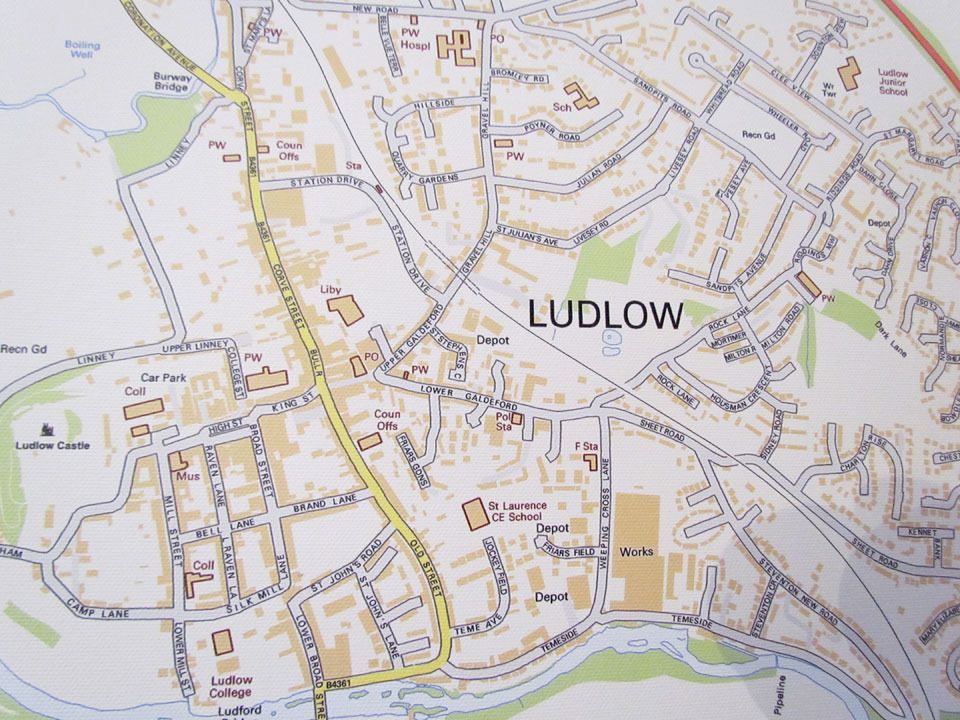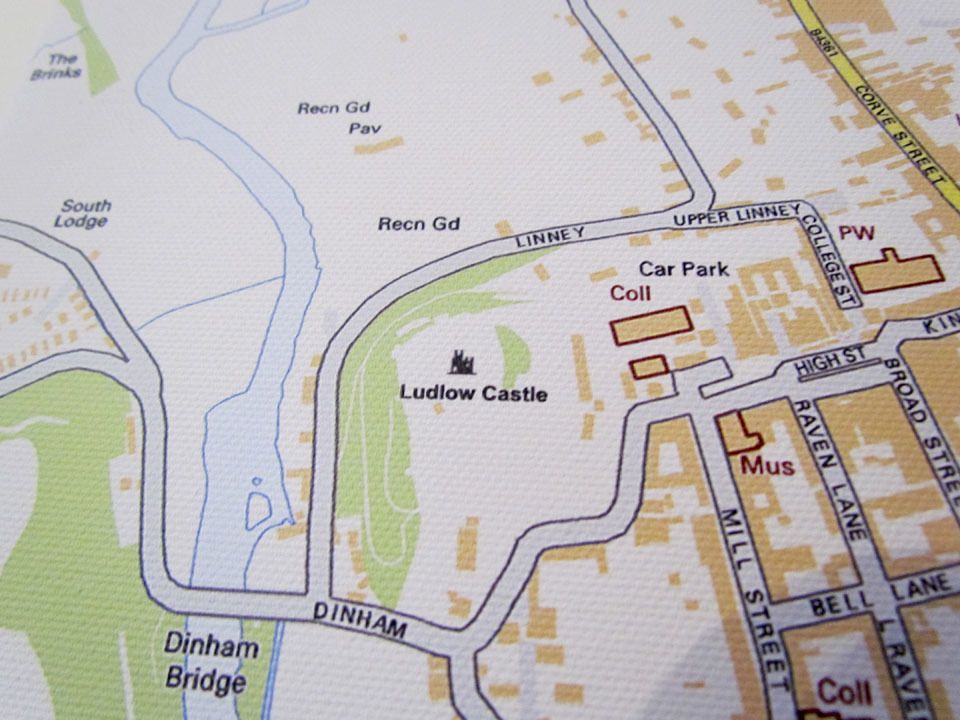 The detail is really clear and sharp and there you can see Ludlow Castle, my favourite place and the river that runs around the town. I've hung it in the corner of out home education/family room as my son likes looking at maps too. He has a wonderful animal map that shows the wildlife that you have in all the countries of the world, but looking at proper maps is great for him too, learning about the landscape and the roads and the rivers. Perfect for our home and our interests.
One day when I have my dream home complete with a hallway, I'd love to have one of these map canvases in there, perhaps of London or a favourite seaside location in South Wales. They really do make such a personal gift idea too; a wedding or honeymoon location? a home town? Wallpapered send you the proof through of your location to check first before printing and delivery is super quick - an excellent all round service.
Do you have any maps in your home? Where would you choose?
**I was sent a map canvas for the purpose of the review, words are my own honest opinion**