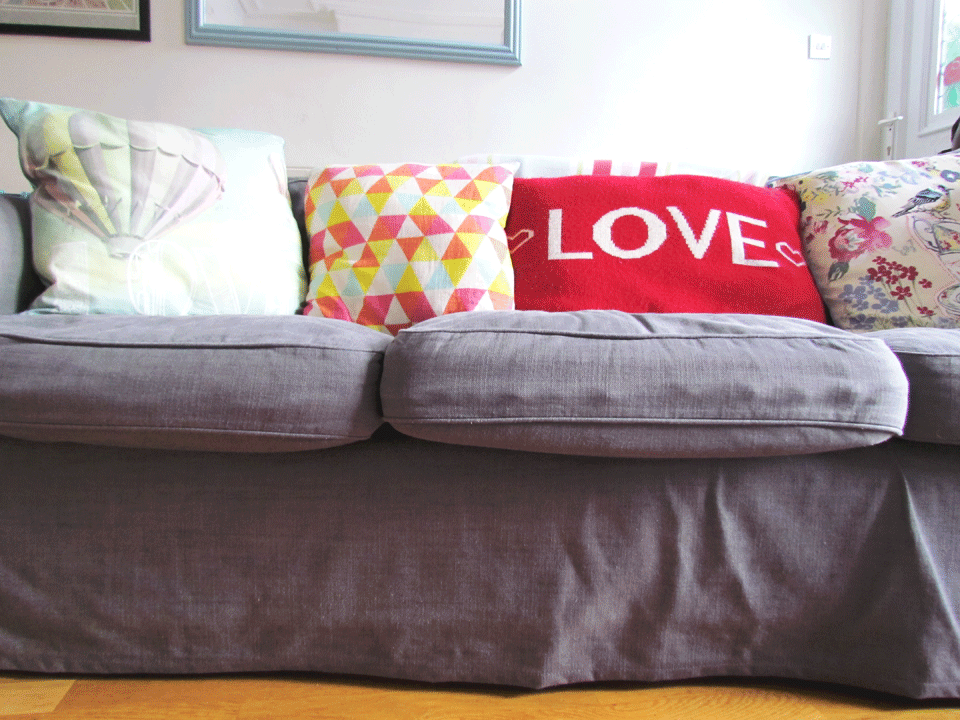 My little home is full of comforts, it's truly homely with lots of blankets and cushions, two dogs usually snoring and a vanilla candle always burning. There's quite a mix of colours around the house, from having a very beige and minimalistic taste in my twenties, my thirties became an explosion of colour, of collecting and eclectic style.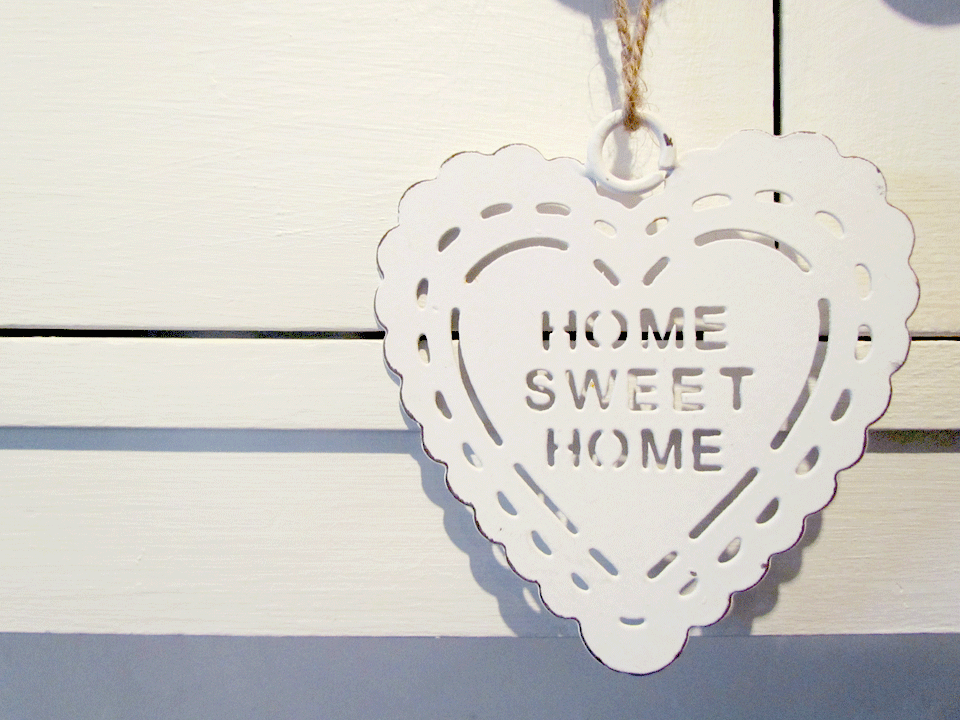 I like surrounding myself with items that I've collected on my travels, from city trips and holidays to the seaside. You'll always find a jar of shells or some bunting strung up and when there is a memory behind the item, all the better. The cross from the magical afternoon at Hereford Cathedral, the jaunty flags from an honesty stall in sunny Cornwall, a wooden sword from Warwick Castle. Trinkets and souvenirs inspire me, encourage my dreams and well, I like collecting and items that reflect my interests in the British Isles, history and books.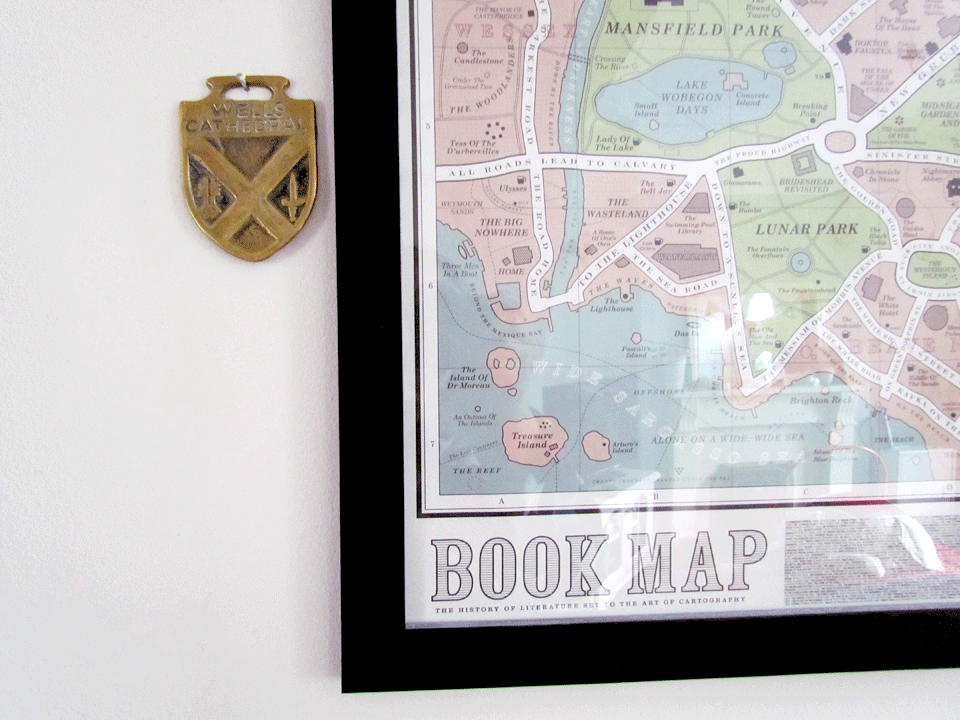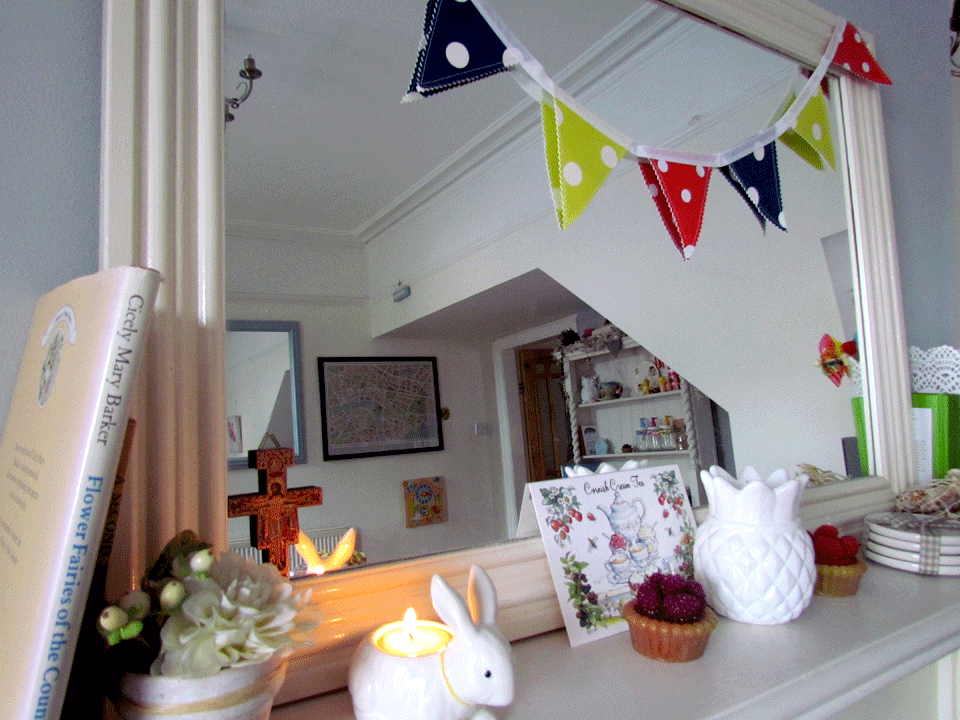 A friend say my house was like a museum for all it's pieces arranged on the dresser or in the printer's tray and I was secretly pleased. Every month I like to decorate my mantlepiece according to the season so in autumn it becomes a conker and acorn filled shelf with cinamon candles and through the summer you'll find postcards, pinwheels and flowers from the garden.
It's fun to change the feel of a room so easily and I try and do it on a budget with being self employed and watching the pennies. I have a dresser cupboard full of different vases, pictures and knick knacks that I drawn up and items frequently get upcycled. My dining room chairs were old wooden chairs bought off eBay and they've just been updated with pastel paint. I actually hate the process of going out and buying furniture so being able to use what I've already got makes me happy.
I love a bit of vintage and kitsch too, so I'm always on the lookout for quirky items at charity shops and vintage fairs. That kind of shopping I do not mind! I've started collecting Care Bears recently after seeing an idea on Pinterest where they were stored in a big glass jar on a shelf.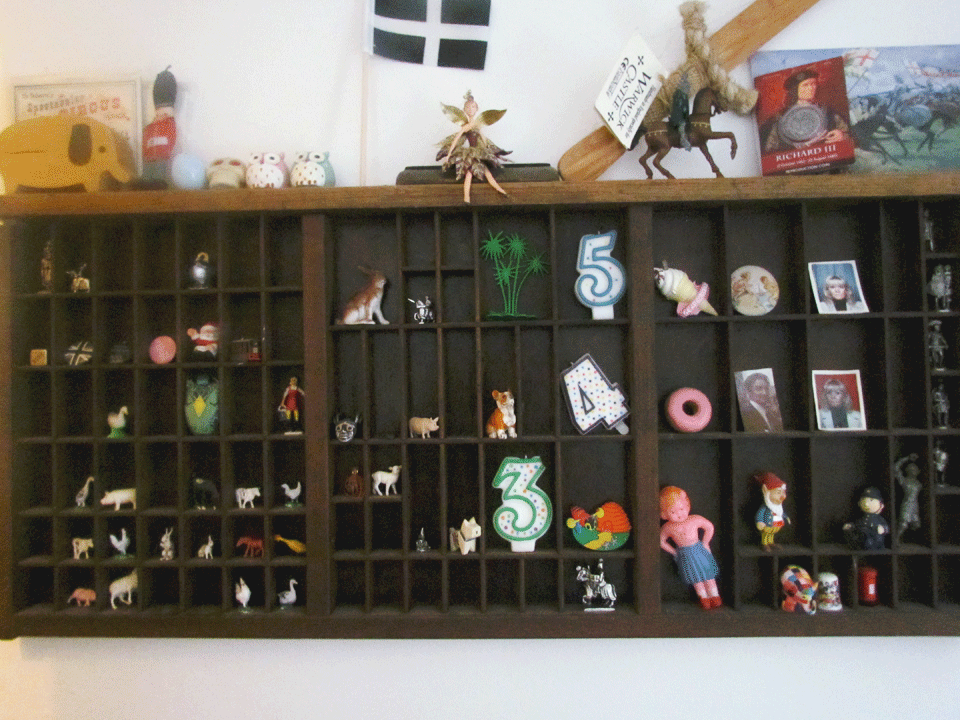 With having a lot of homewares I like to keep the walls white so that they stand out and also to fill the house with more light. The back of the house can be a little dark but I've also painted the wooden floor white too and it's made such a difference. I always have a tin of white eggshell on the go, it's my favourite paint. The printer's tray is going to be painted next.......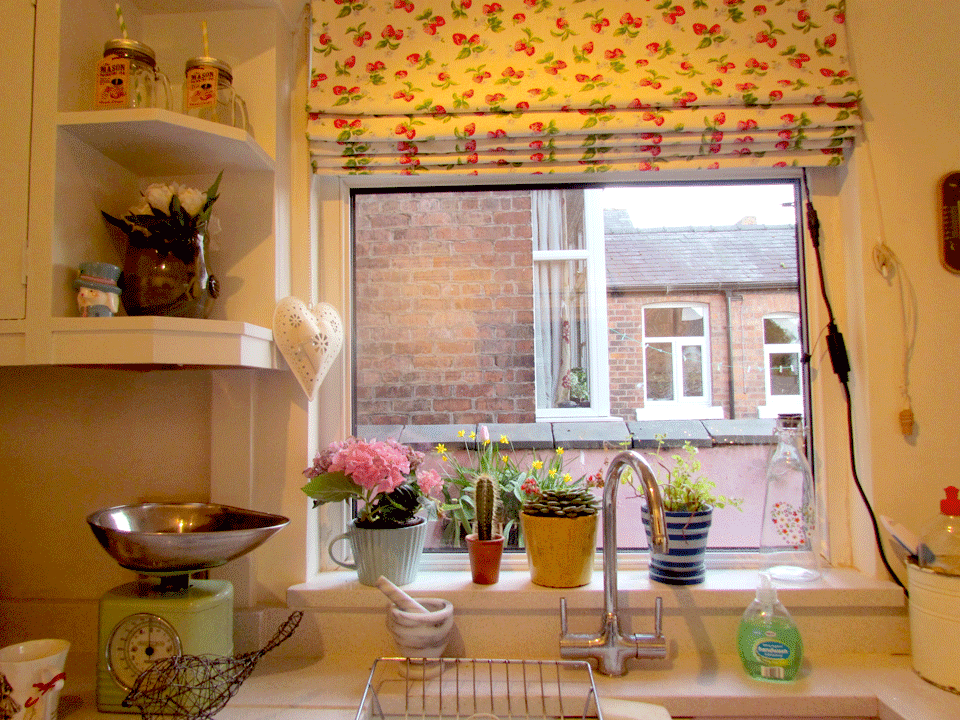 The most recent spend on the home was the white glittery granite worktops. Previously they were wooden but had become rotten and well passed their prime. The granite was expensive but absolutely worth it. Again, it has scattered light and brightness around the rear of the home and looks great with the blue painted shelves and white cupboards.
My home feels like such a tranquil space but one that helps me to feel creative and happy. I'm more inclined to want to read one of my books rather than worry about the dust too much!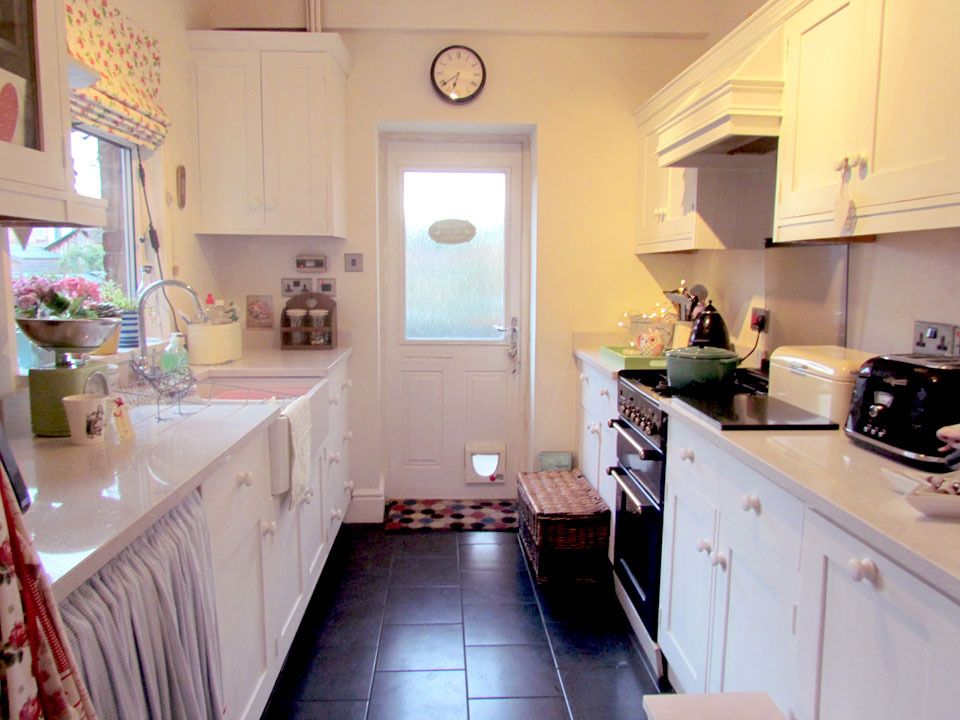 This was my home tour for the
Direct Blinds
Inside my Home feature.