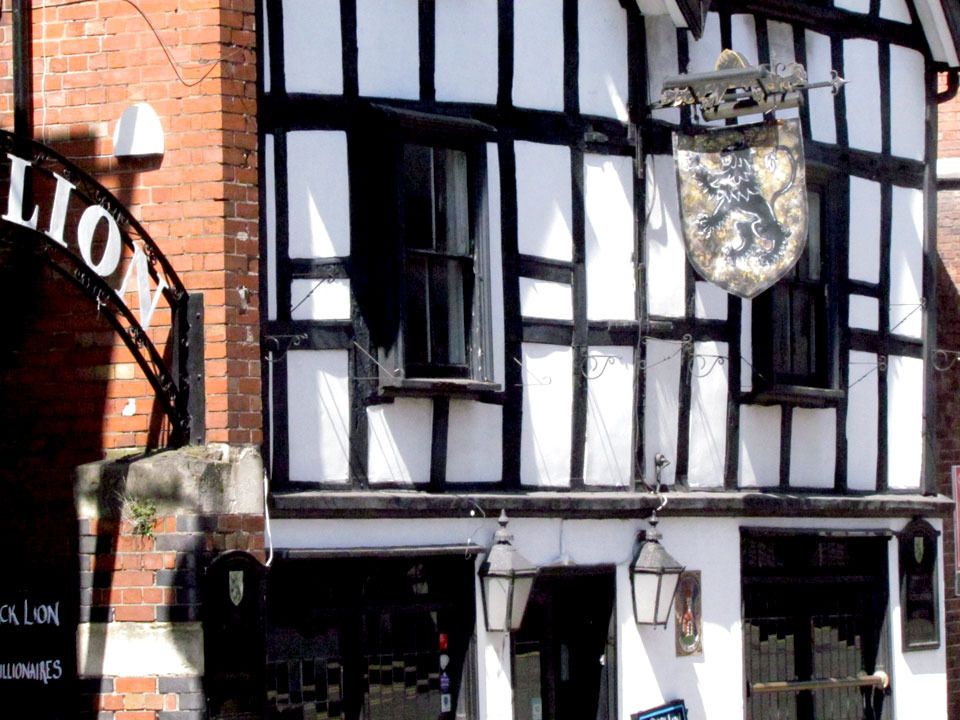 A familiar ceramic plaque in the West Country, adorning public houses. Installed in the late 50's/60's these castle logos commemorate the breweries' beginnings in the 18th century.
This was in the cathedral city of Hereford, famous for the Mappa Mundi, a medieval map of the world.
The pub is the Black Lion, Hereford's most haunted building, a 16th century timber structure with a fair few spooks gusting around its nooks and crannies. It certainly looks the part and I'd be there in a shot for a evening of ghost hunting.