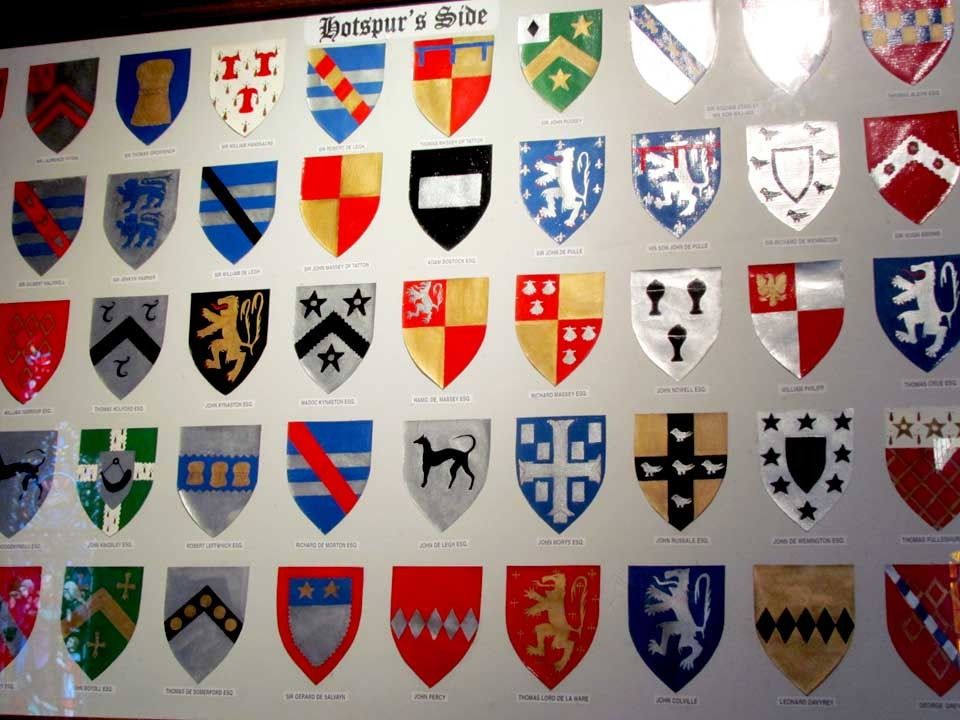 One of my favourite days out is to the site of the Battle of Shrewsbury that took place in 1403. Battlefields are places of great heritage to us and I think it is wonderful when for the majority they are preserved and not threatened with housing developments. Battlefield Heritage Park is one such place that is preserving a unique location, promoting learning and a place to discover our history.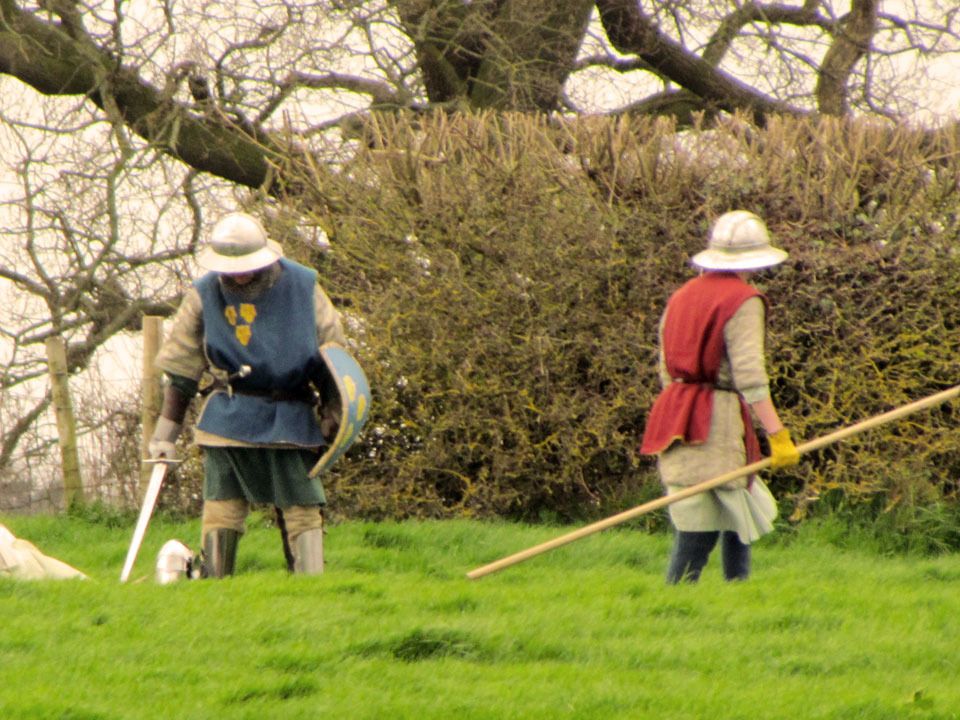 Les Miles des Marches are a local historical re-enactment group that frequently use the site to show aspects of Medieval life from combat to crafts. The day we visited they had set up a camp and had it not been for the blustery conditions I was all set to have a go at the archery. Another time....
Battlefield Church was built here as a chantry chapel on the site of the burial pit of those souls who lost their lives in the bloody 15th century battle. An uprising led by Sir Henry 'Hotspur' Percy against King Henry IV led to a most ferocious fight on the fields here where over 6000 lives were lost including that of Henry Percy. The deadly longbow was used by both sides, darkening the skies with the sheer amount of arrows.
Walking the battle trail past farmer's fields and hedgerows so peaceful except for bird song, it is hard to imagine such a scene of so many being killed. Brutal times. There's a couple of routes to take and a
map
from the centre or the church helps you to look out for and identify key points
The church, St Mary Magdalene is no longer in use as a place of worship. It's owned by the Churches Conservation Trust and inside is a real treasure trove. The skeleton key to the church is obtained from the nearby
Battlefield 1403 centre
and then it's a pretty walk down a country lane, Passing through the romantic carved wooden lychgate stands a wonderfully Gothic church with a churchyard carpeted with primroses at this time of year.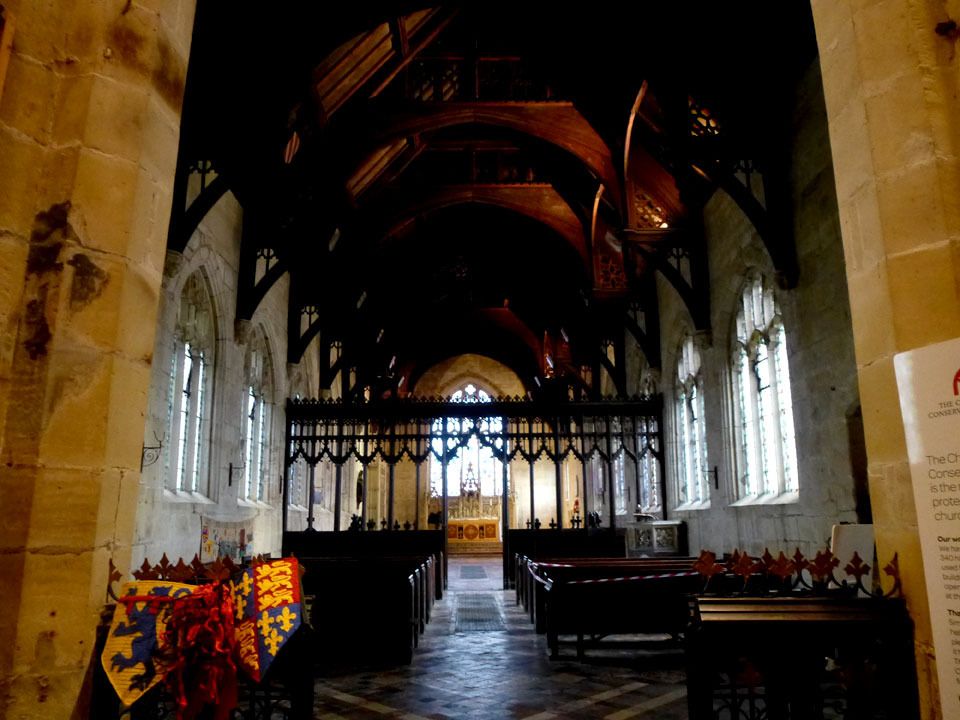 Inside is a whole wealth of information on the Battle of Shrewsbury and heraldry. Lots tapestries, artwork, books and in the vestry is a fantastic diorama of the battle. You can potter around to your own devices and it's a great learning opportunity for the children.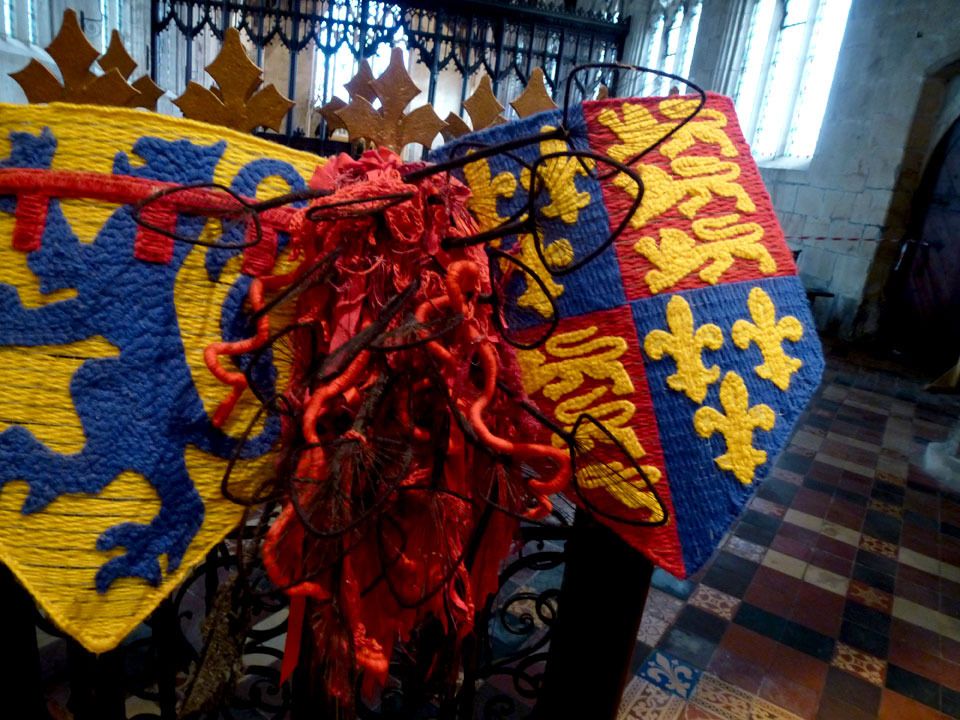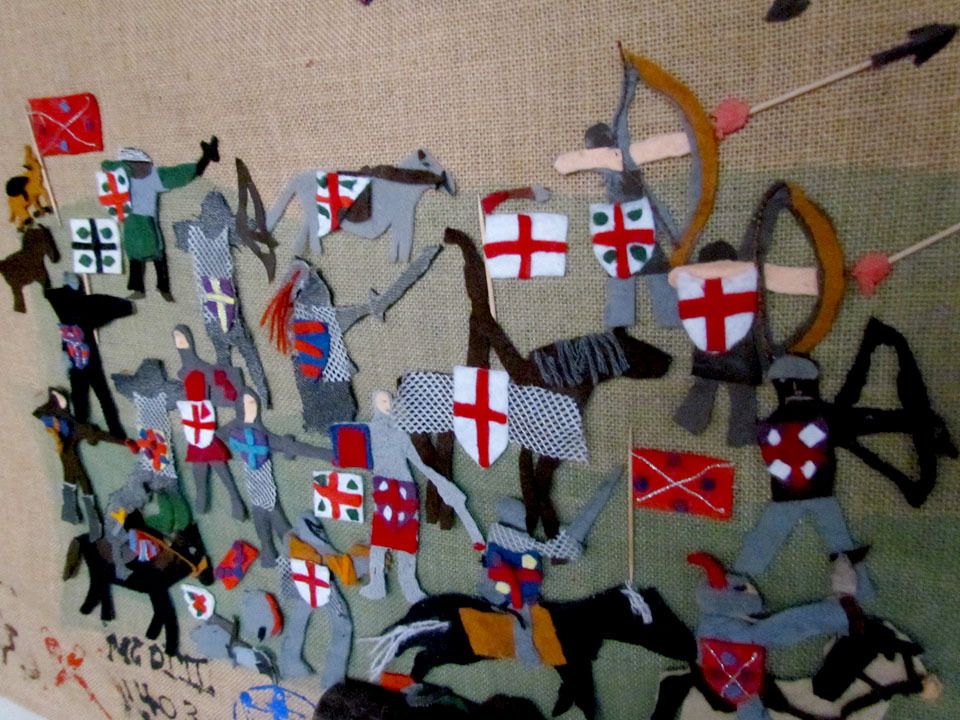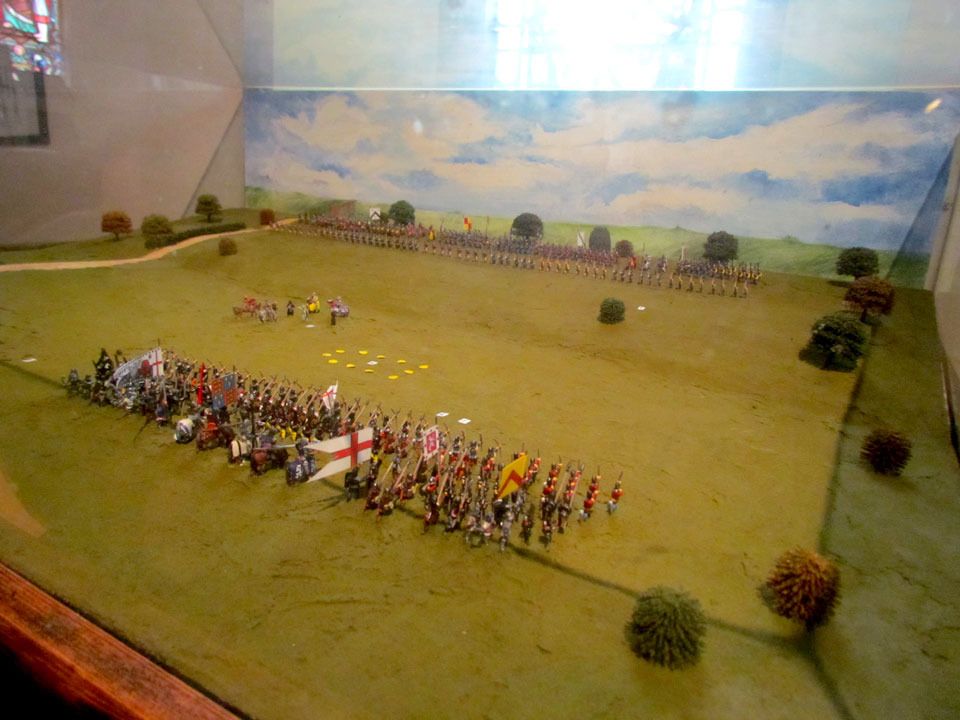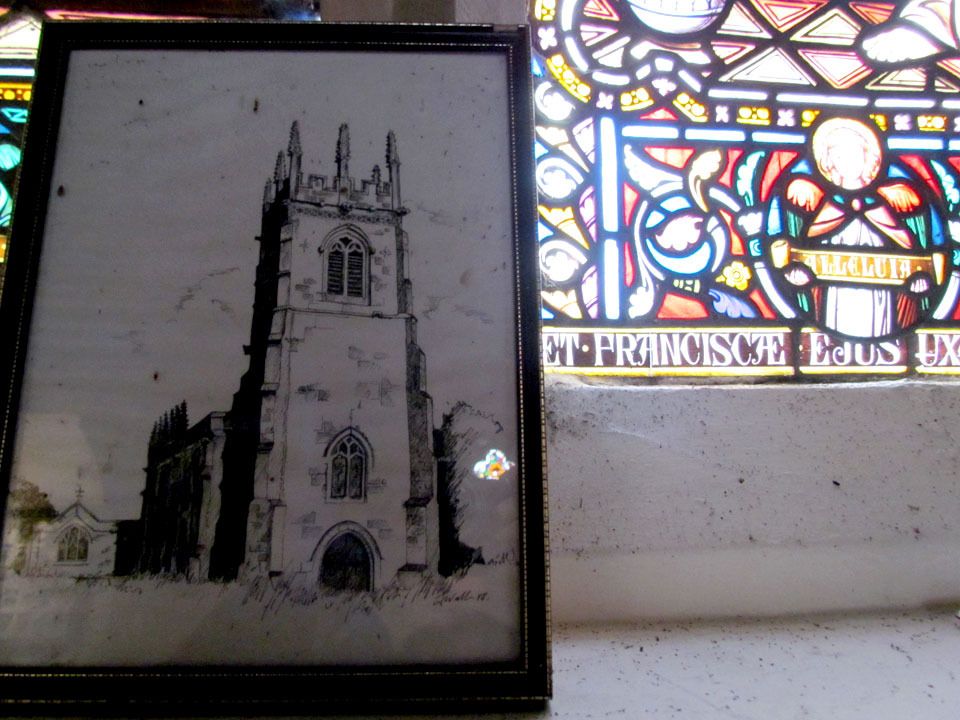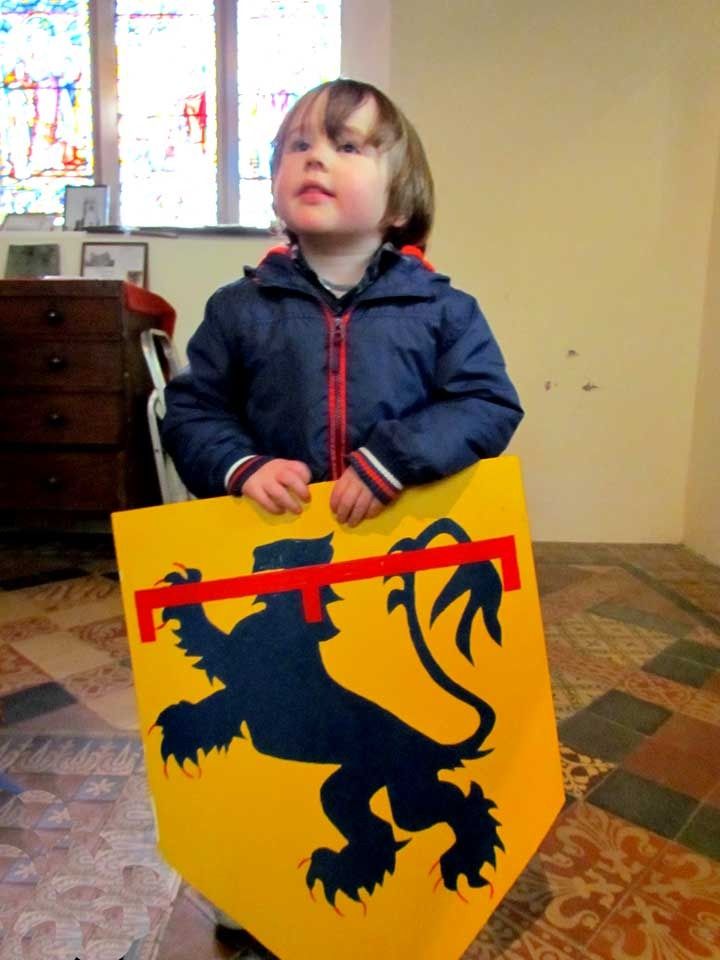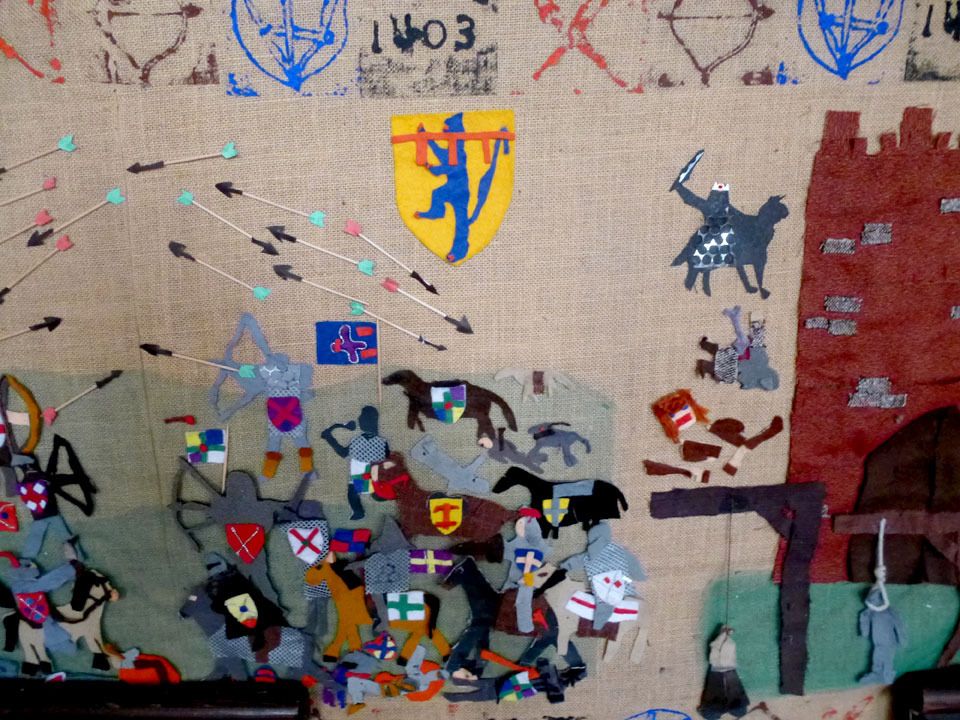 Outside are many references to the battle with a statue of Henry IV above a window and gargoyles and grotesques of mythical creatures and soldiers. It's very eerie to imagine there is a mass burial pit somewhere very close and could be just under the ground where you stand.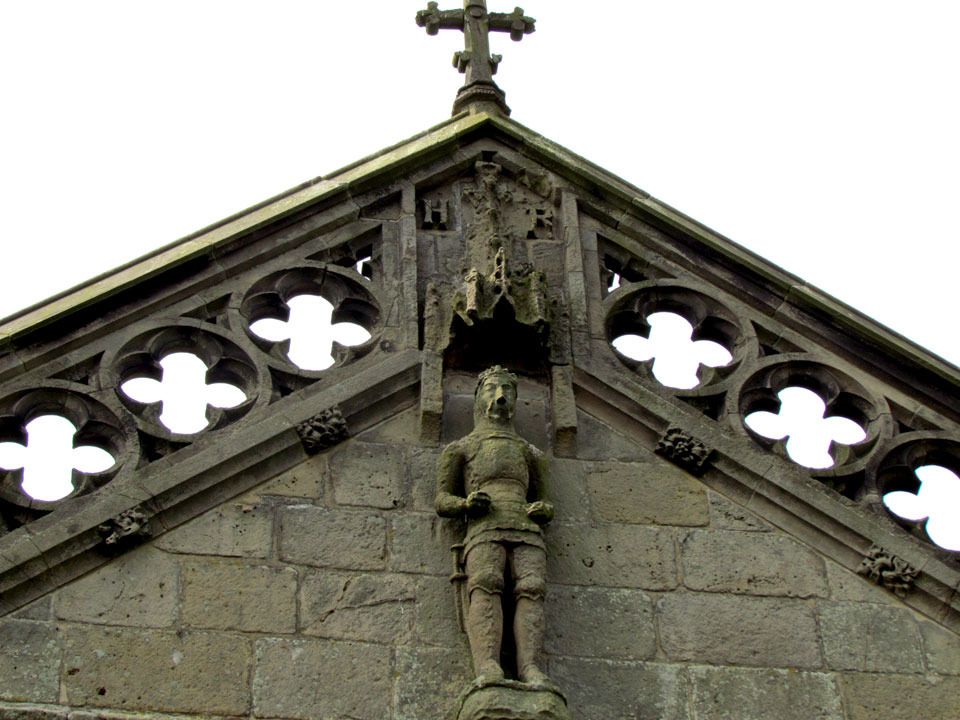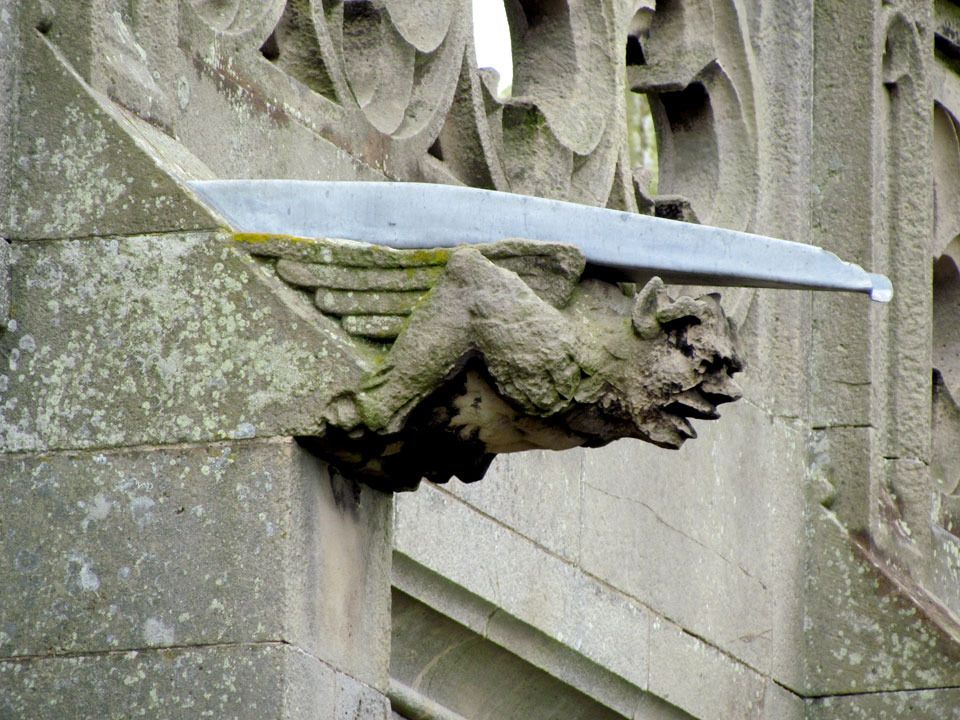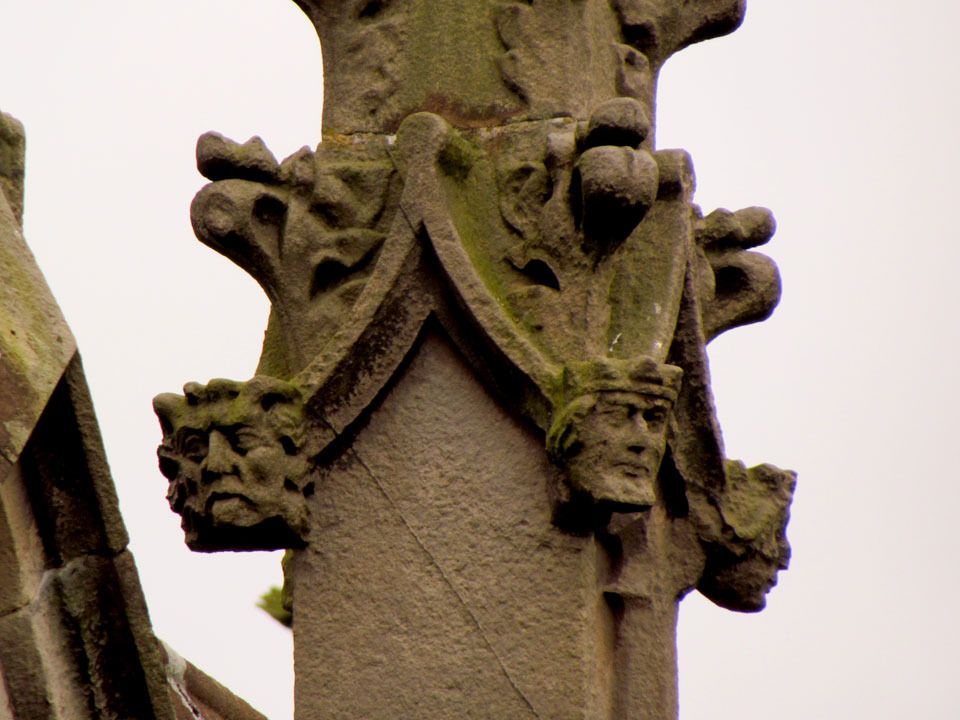 Back at the centre, there is an exhibition area that was taken over by a children's party when we were there, cool party, plenty of armour and weapons to have a look at.
Across the way is a farm shop and cafe that are both very, very nice. Every time I visit I come out with bags of cheeses, pies and scones, delicious. Also a great range of local history and Medieval related items so Toby is happy with a knight book or figure. But the Sparrow's Cafe! Oh my, oh my, possible the best cake in the Universe. Cannot recommend enough.
Plus, did I mention - the walk, the exhibition and entry in the church all free. Super day out and even better if the re-enactors are there.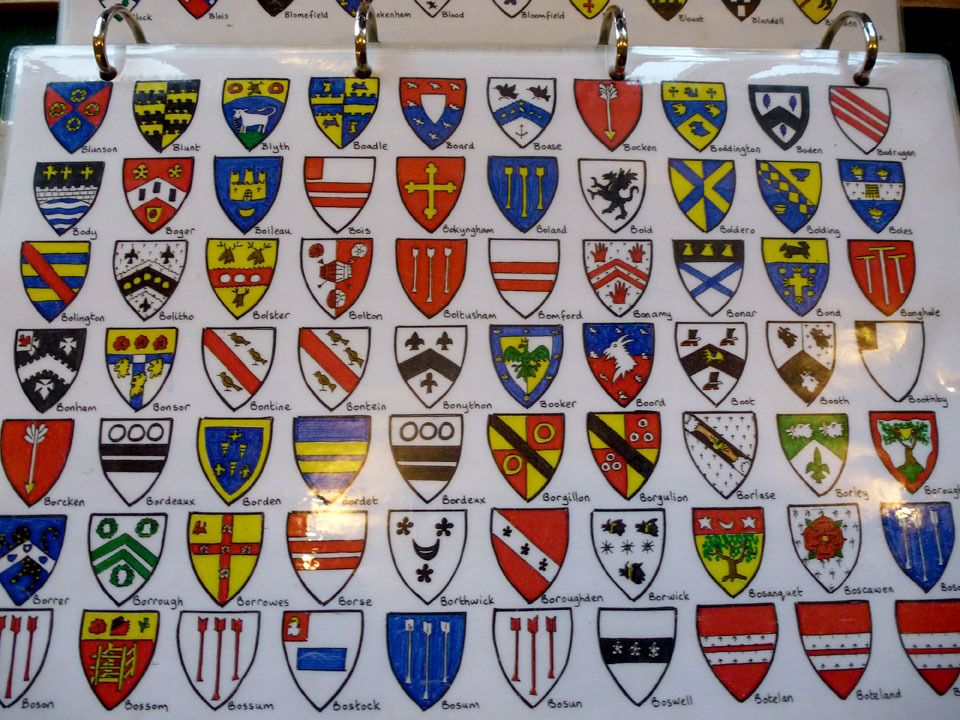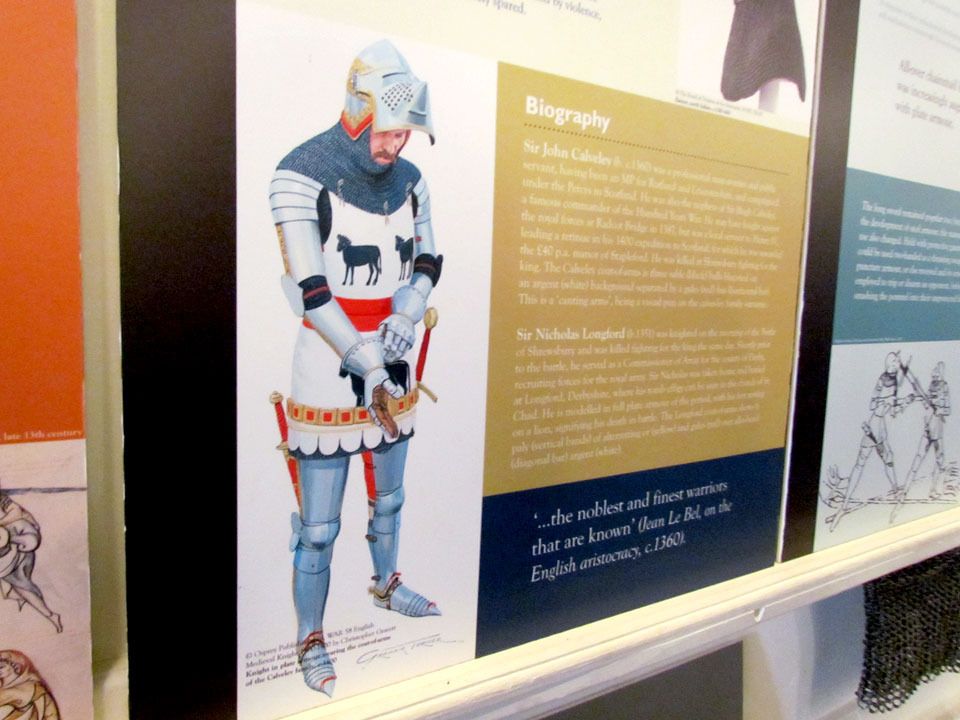 Just to end on a bit of a Horrible Histories. The future Henry V (known as Prince Hal at this point) was at the battle, his father was Henry IV of course. He was hit by an arrow that was lodged into his cheek. He battled on but afterwards was the nasty work of removing the barb by the royal physician. He invented an instrument to remove it, cleaned the wound with wine and honey. Prince Hal recovered but was left with a nasty scar. Portraits you see of Henry V are from one side, perhaps avoiding his scar being portrayed