I took some time to escape to the gardens up the road, to catch the tulips before they went over and catch the afternoon's sun. I was worried I might have missed the tulips in all their elegant glory but I was lucky; they were still blooming and the display was full of clashing oranges and pinks with purples and maroons.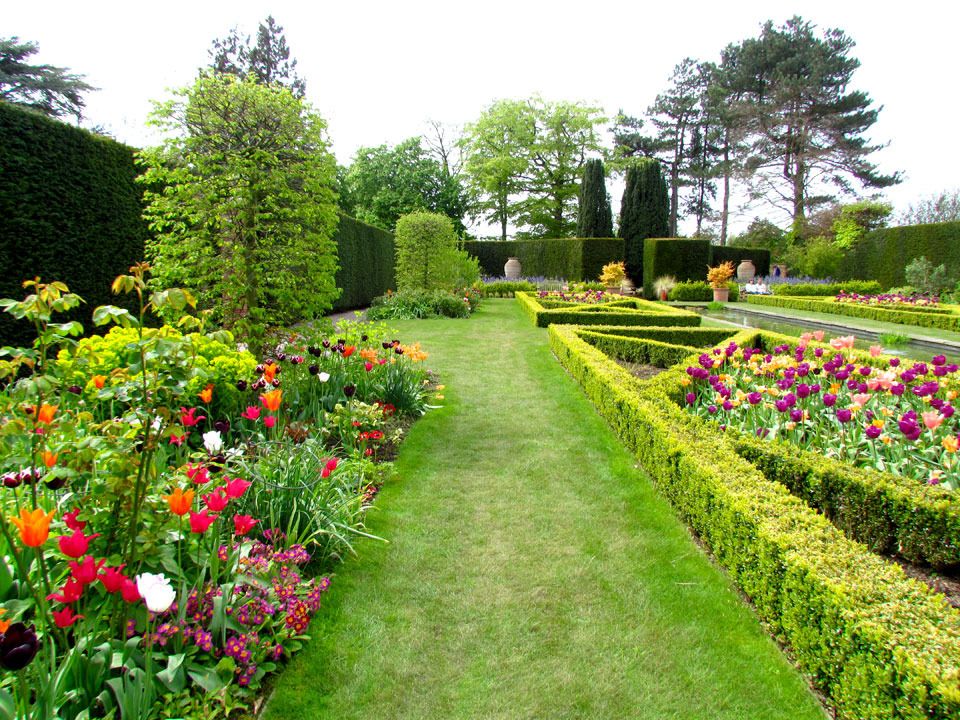 The cafe here was very busy yet the gardens were peaceful and for the most I had them all to myself to wander around and have a bit of a break from the busy world. It's such a little gem, with manicured gardens like seperate rooms leading on from each other, wonderful vistas across Cheshire, a woodland walk and farm animals. Although I was here on my own it is often a place that my son loves too especially seeing the fine sheep and inquisitive horses.
I buy an annual pass for £25, so a bargain considering how many times I go here throughout the year. I come here to see the movement of the season, reflected so well in their planting displays in the herbaceous borders and the beds that come into their own in the summer. A treat still to come.
The pergola walk is a favourite of mine and soon it will be softened by a bounty of clematis and other climbers on the brick pillars. There are huge borders either side filled with perennials and of course tulips. It's one of those proper English country gardens where you can imagine you are talking a stroll with Mr Darcy to the secret lover's seat at the end of the pathway.
By the pool, listening to the water bubble away, sat on a bench in warm Spring rays of sunshine doesn't get much better. Actually, a slice of cake would improve things and the Garden Cafe does some amazing food so next time I have the opportunity for a couple of hours to myself, I'll give it a whirl and sample the coffee and walnut or the Victoria sponge topped with strawberries and cream.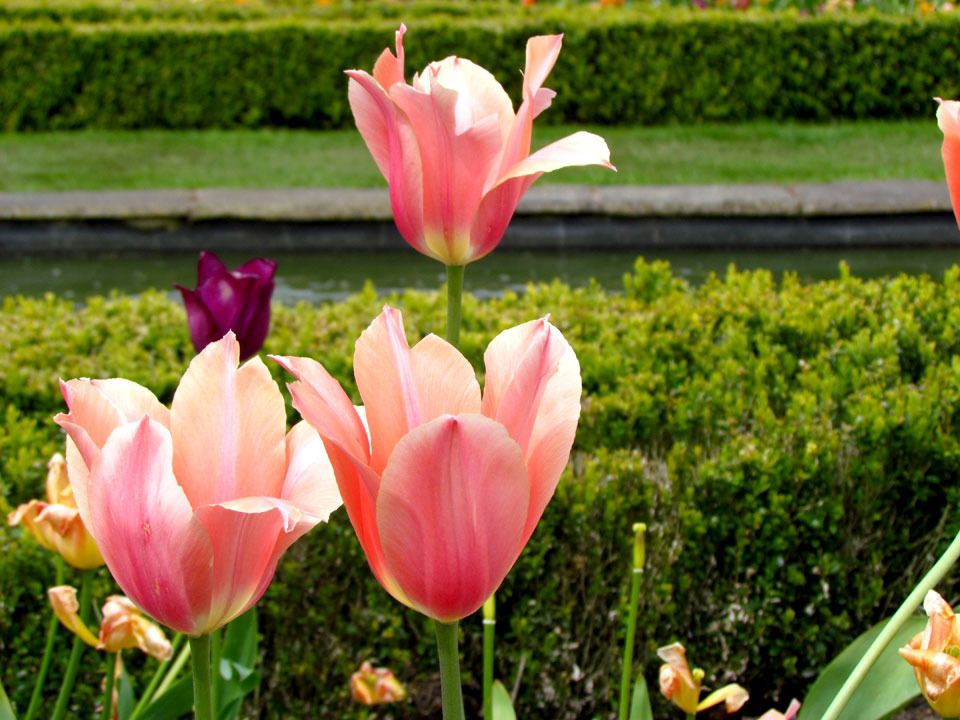 Peeking through at some ladies and their dog enjoyed a rest on the other bench,
Love the powder blue of this anemone.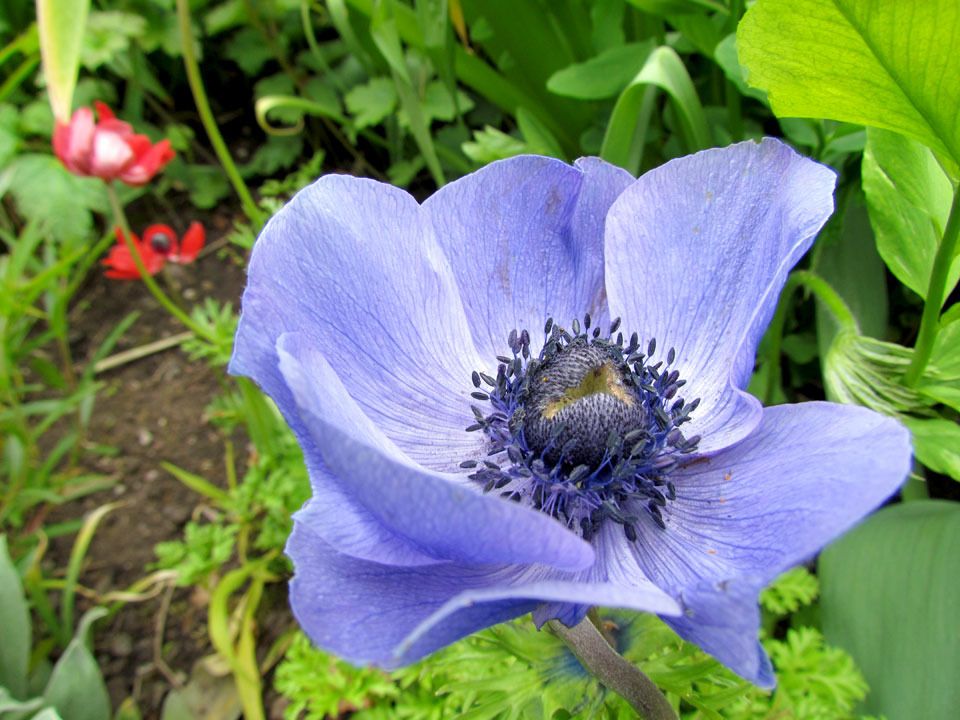 A clump of china blue coloured Camassia growing en masse by a urn feature. Possibly blue to lilac coloured flowers are my favourite.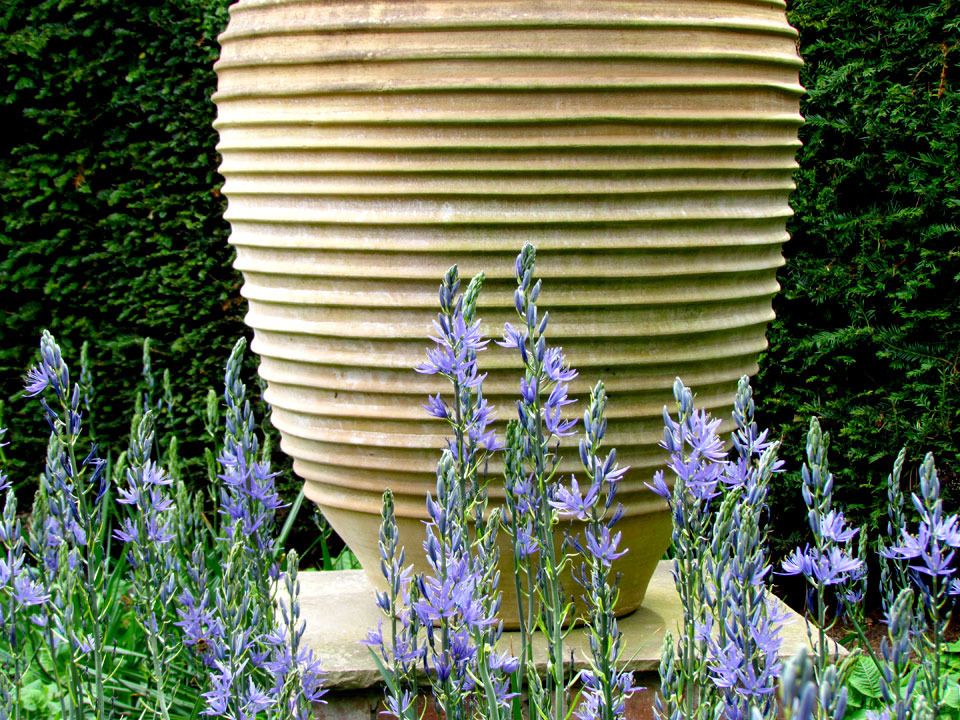 Tulips that look like they have just been daintily dipped in purple.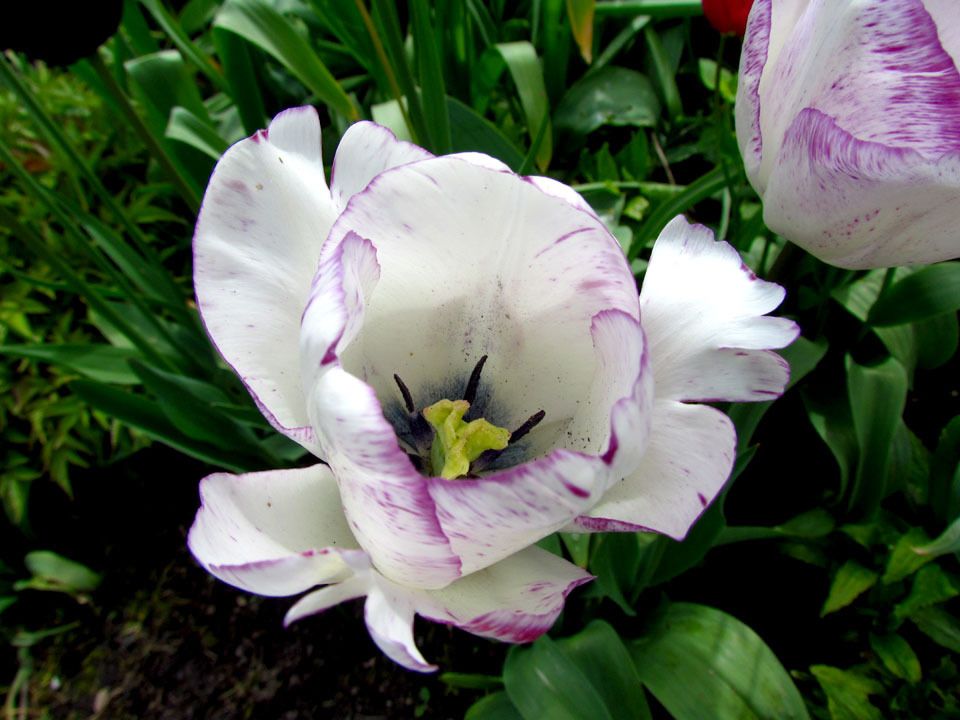 This part of the garden will be striking by mid summer with its perennials and grasses.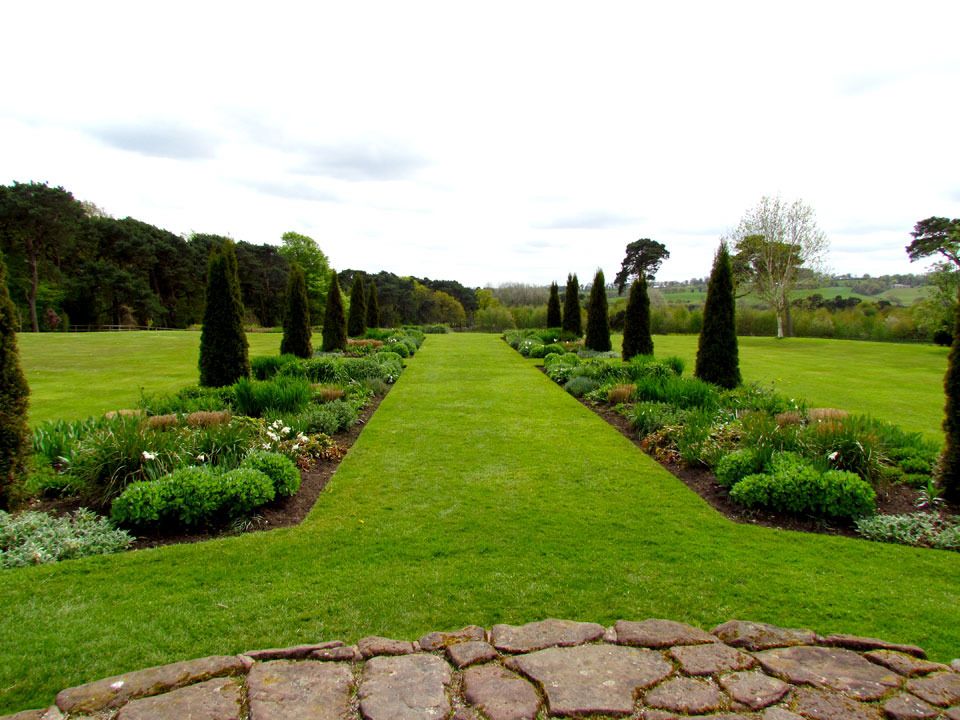 Anemone coronaria, a beautiful cherry red like poppies. Their little seeds are so pretty too.
The borders are very organised with plant supports in place ready for the tall summer flowers, keeping the display looking its best.
I have some plans now for back home in my garden to introduce some more colour, it's looking very green and that's nice but I'd really like a proper cottage garden feel. Off to the garden centre it will be this weekend for some traditional plants. I'm thinking delphiniums, scabious and lupins.
I did sow some wild flower seeds too but the dog keeps being naughty and trampling over them so if any actually grow it will be a miracle.
{How Does Your Garden Grow?}