It has been over a month since I last showed you the allotment. I have been busy there and still plenty to do. The potatoes are now all planted, broad beans are flowering and the rhubarb is mighty! We have been harvesting it regularly now and have given some to neighbours. There is just so much of it.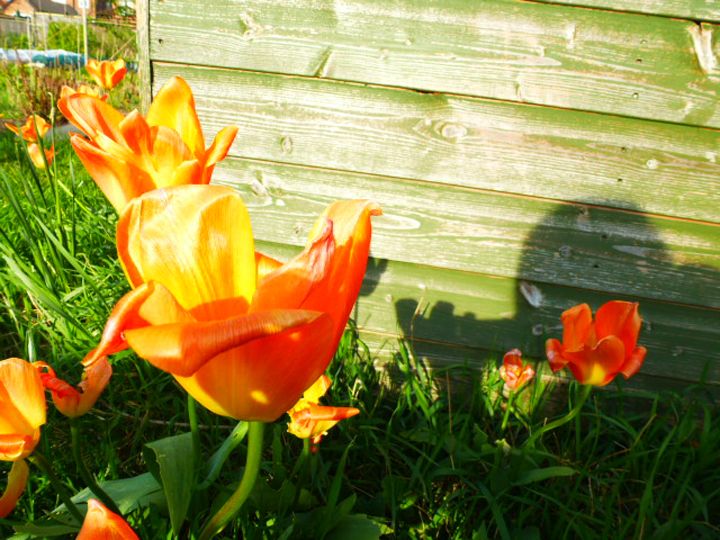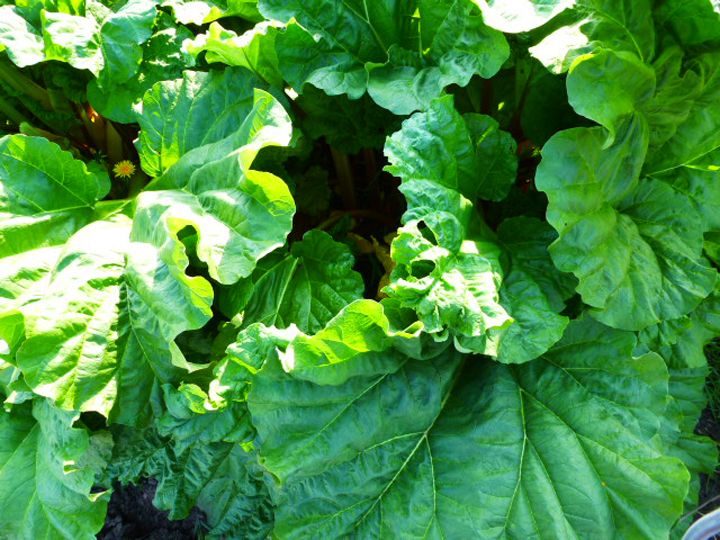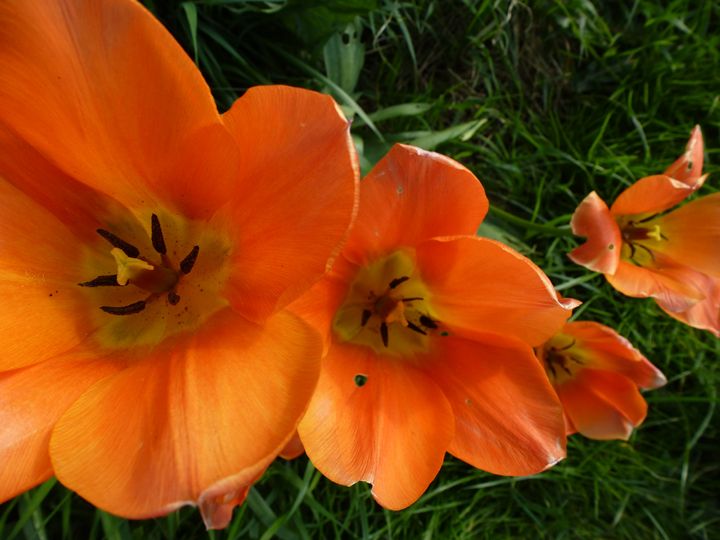 My beautiful orange tulips have gone over since taking these pictures. They were such a great contrast against the green shed. I have a pink Fairy rambling rose to plant this weekend to hopefully scramble over our little shed and attract the bees.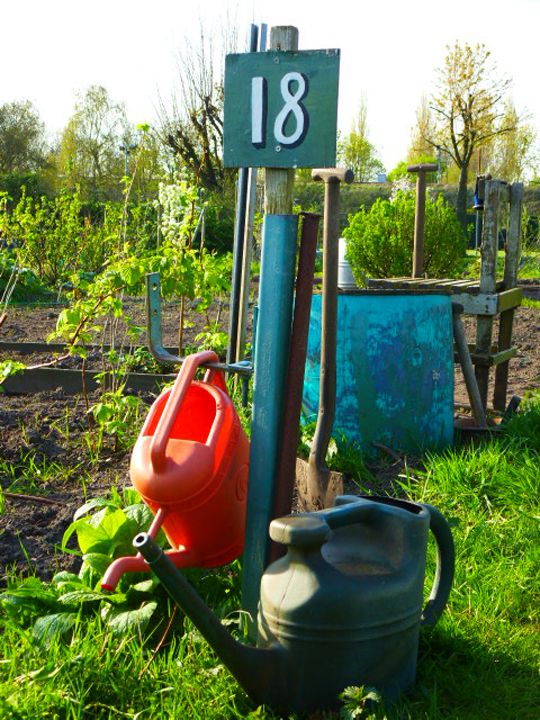 The currants are in full flower although they are hard to see, delicate pale green and by July will be dripping in red jewelled fruits. Such a great producer, we will have currants all summer long.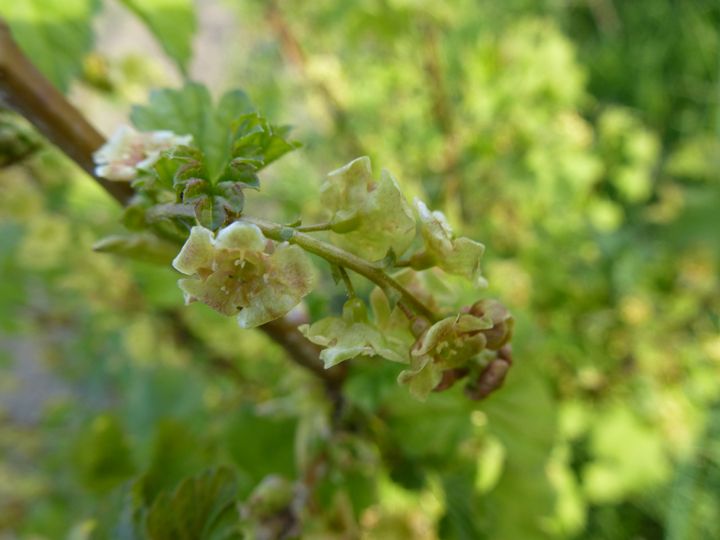 The allotment site is still looking a little bare as you cast your eye across from the main gate but May will be a busy month of rapid growth and things will soon change. There are suddenly lots of new people with plots, many are families which is super duper and I hope the dynamic of our allotments will change. All hands on deck clearing up neglected plots, little hands helping dig, sow seeds and make mud pies. Tonight there were some boys charging around and it was a breath of fresh air. Laughter tinkled across the cabbages and around the apple trees.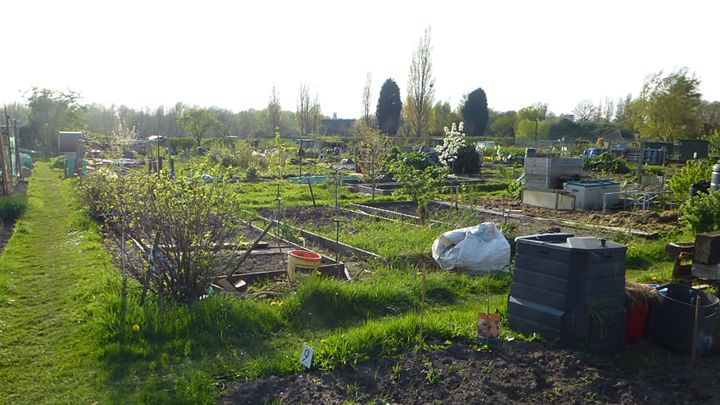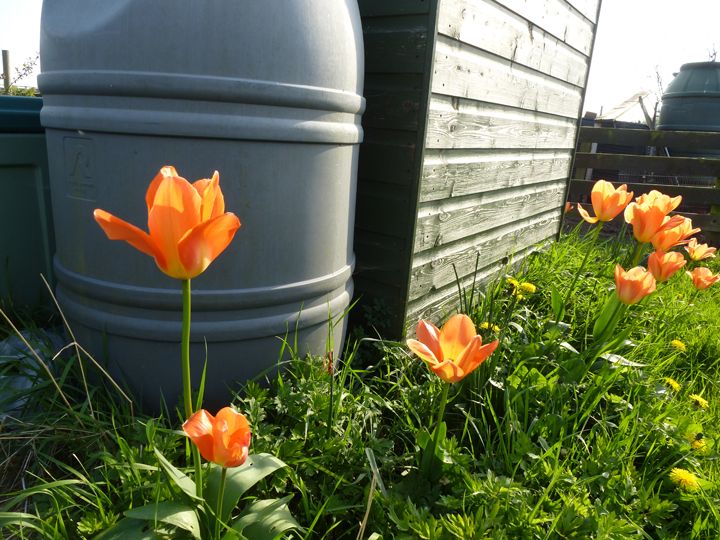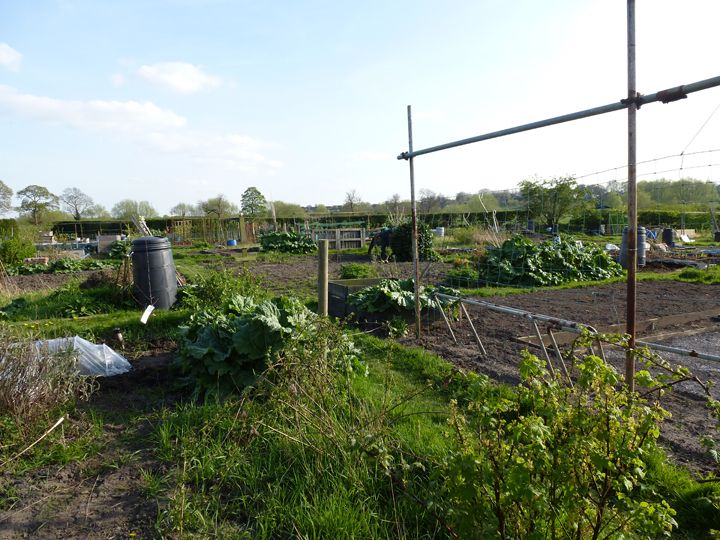 I have two blueberries in flower, I lost one over the winter which was annoying as it was a gift from my father. I moved them to the allotment from my decking area at home as Little Bird pulled off all the flowers last year, so inviting are the little pinky bells and hence we had no fruit. This year I am more hopeful as he doesn't come with me to the allotment that much (although I'd like this to change) so the blueberries might have a chance.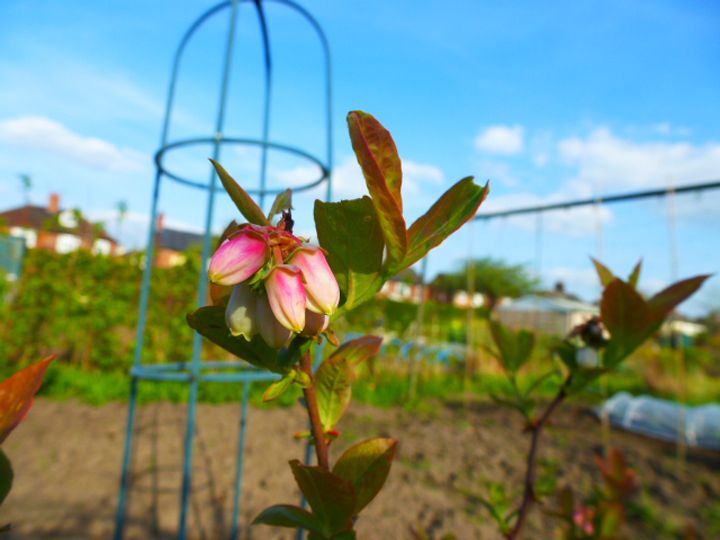 The weeds appear as quickly as I pull them out. Row after row digging Couch Grass out and Mares Tail. The odd dandelion is the least of my worries and is welcome to stay.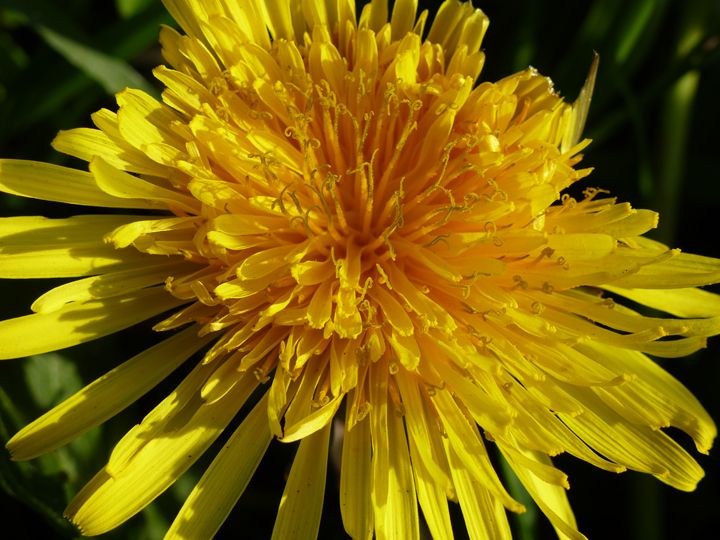 I'll be there this weekend planting celery and getting DB to do a few tip runs as I have so many weeds that the composter cannot accommodate them. It is quite warm too so the watering trips have started. The cabbages need netting and the broad beans staking. Busy times for May but then we can sit back and enjoy the wait for all the yummy produce.
Joining in with How Does Your Garden Grow? over at Mammasaurus. Hop over there to be delighted by such beautiful photos and lots of great garden updates.