quote by Ralph Waldo Emerson
Nothing like the allotment to release a little tension.
Letting the pulling of weeds take away the stress of the day.
Half an hour in and my mind is eased.
And there are fewer weeds in at least one patch.
Many more worries and weeds to go.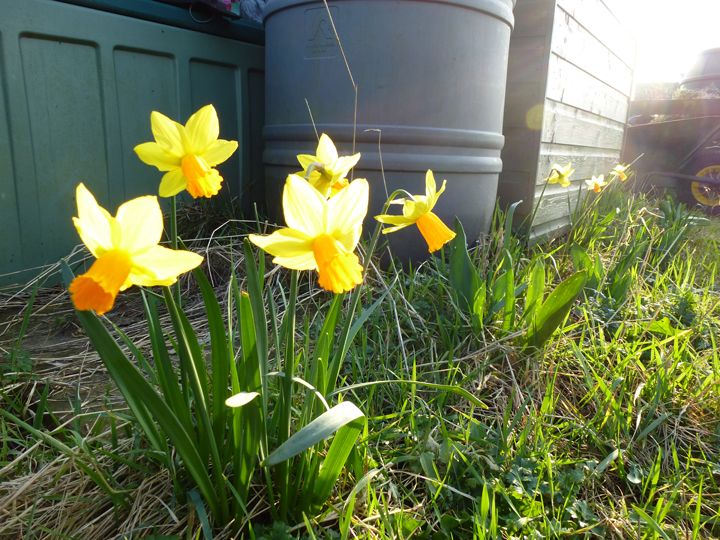 Thieves have been to the allotment, breaking into sheds. Mine escaped, save a bent lock.
I'm going to make a sign to warn of the curse of pinching from my little shed.
Nothing in there but spiders anyway.......
and my pretty tin kettle.
Look! It's looking reasonably cleared now.
I spread chicken manure and dug it in.
Planted two rows of broad beans and covered them in a long cloche.
Planted two fruit trees - looking a bit pathetic I have to say but only £3.99 each from Aldi, so worth the risk.
An apple tree and an unknown straggly stick without a tag. I like a surprise.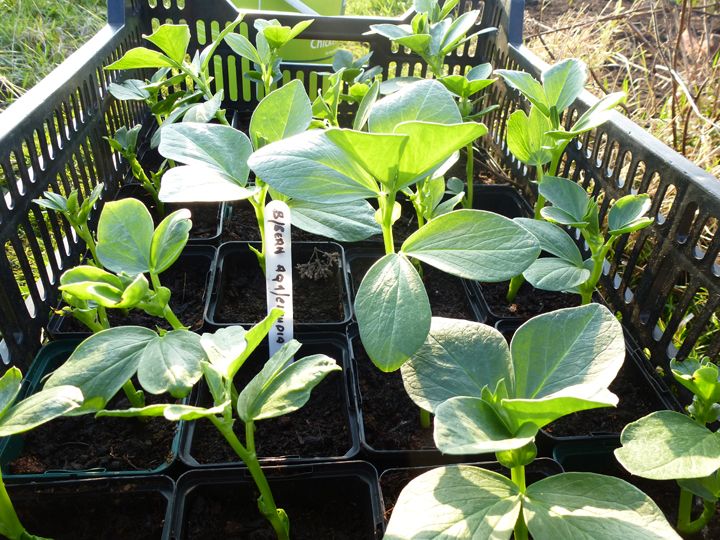 A few jobs for over the next week to keep me busy. I'm willing the rhubarb to hurry up - must be a late variety as my neighbours rhubarb is quite a clump already.
Dreams of rhubarb crumble and vanilla custard.
Dreaming of my cutting garden, this year I will have plenty to gather for vases, I hope.
Resting my legs now, quite a work out digging and planting.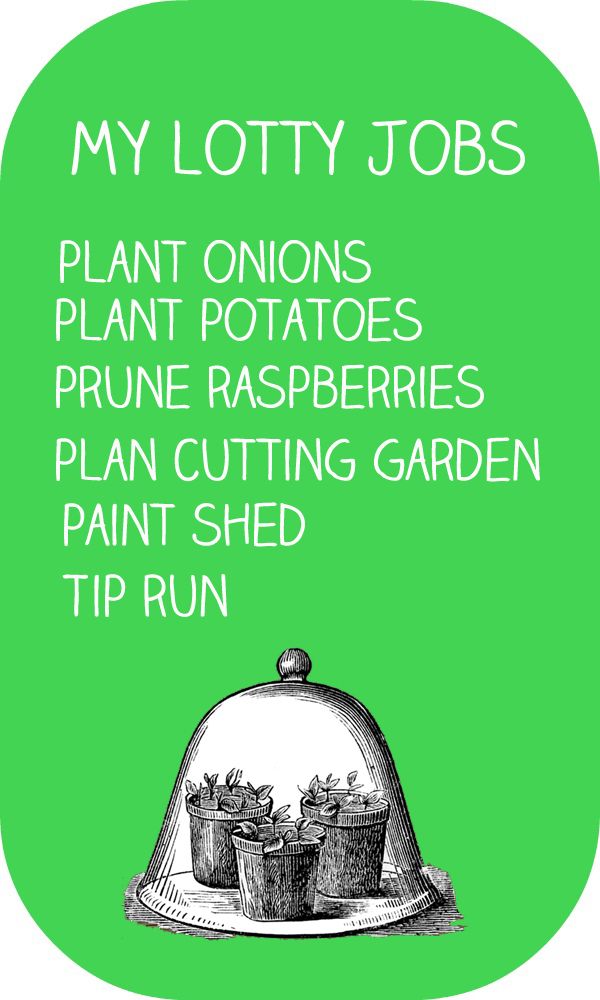 Joining in with Mammasaurus and How Does Your Garden Grow?