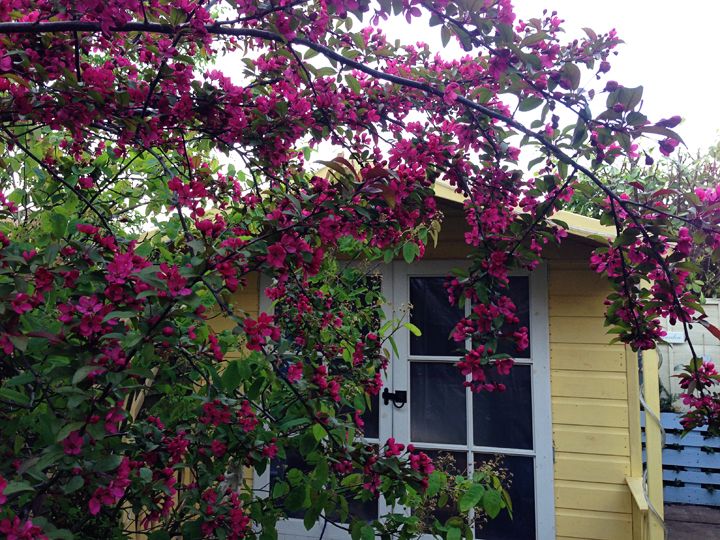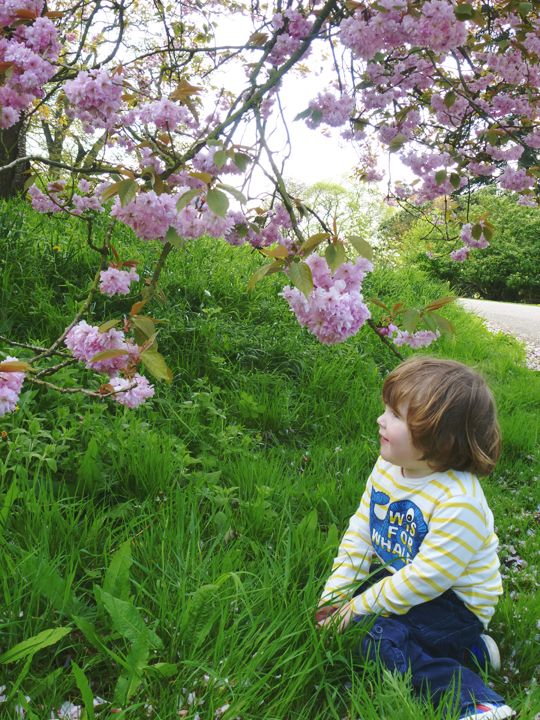 Enjoying this year's blossom. It reminds me of my childhood when I would collect it in large pink hand spilling bundles and select a few to place in my hair or plunge petals into jam jars of water to make blossom perfume.
The same cherry blossom is still standing in my parent's garden. Gorgeous confetti. Each frilly flower head so delicate. The perfect shade of pink.
My own garden has some bright pink blossom. Not quite the same feel but still beautiful, especially vivid against the yellow of the play house.
We have enjoyed looking for blossom trees wherever we go. Scattering petals against verge edges and blowing across lawns. Branches look like huge blossom posies and I wish it would last much longer.
A bit of rainfall and some gusts of wind. All gone. Blossom pathways trail through the garden and slowly the petals fade to transparency until next year.