This is the second instalment of our visit to Cholmondeley Castle Gardens after our first exploration. The Temple Water Garden is simply stunning and we had a lovely stroll around, over bridges, passing mini waterfalls with mysterious rock faces and playful cherubs. This place oozes romance.
The marginal plants were such imposing structures. Huge waterside ferns unfurling. Wonka-esque long stalked pink pom-poms of the Indian rhubarb (Darmera peltata)

and the Gunnera with its huge umbrella leaves.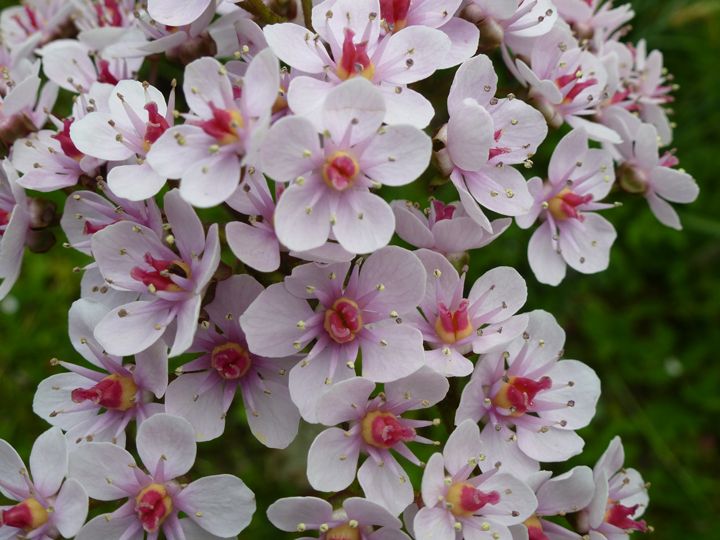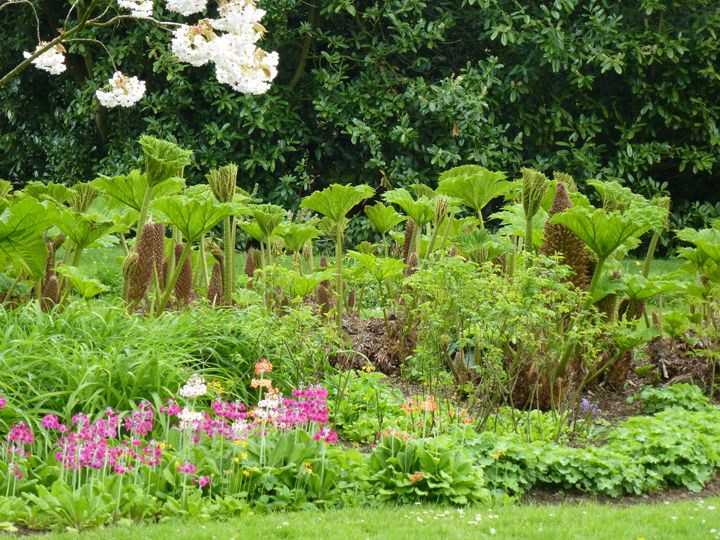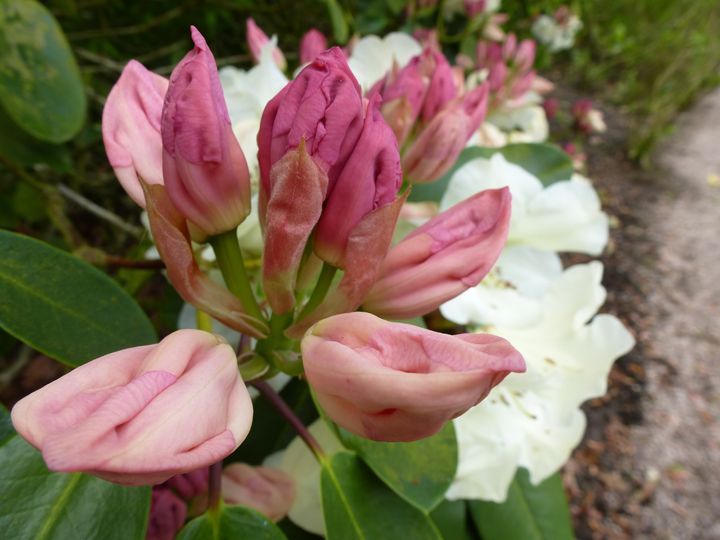 So peaceful. The castle was a hospital during the Second World War. It was after then that the gardens were planted to be what they are today. You don't want to walk fast here, you need to step, gently, feeling the breeze and listening to the waterfalls and the echoes of a bygone era.
Text book garden design, the eye led further on, always wanting more.
I love my favourite pink tulips planted en masse.
And I love a fairytale castle to gaze at through purple flowers and a framing trees. I wish we could look inside but it is still a family home, so no peeking.
Out from the castle to the surrounding Cheshire Plains. Such amazing views and a perfect picnic place to come back to in the summer and to see how the planting displays have changed.