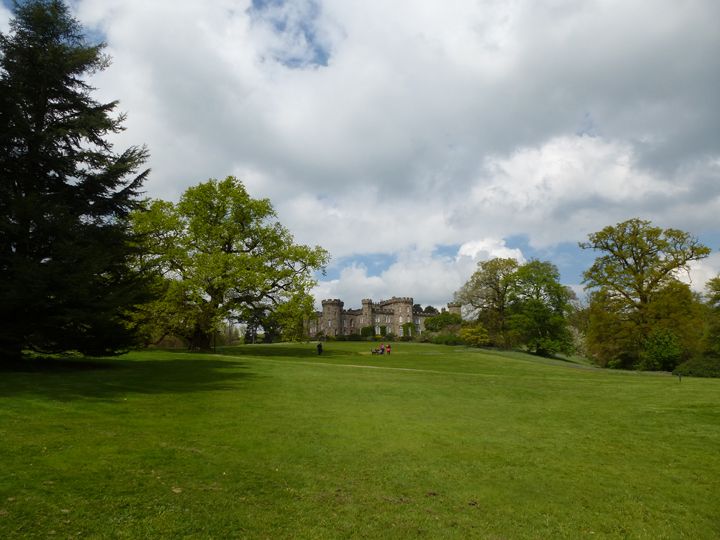 I always feel slightly angry with myself when we find a wonderful place on our doorstep and think "Why on earth have we not been here before?" This was certainly one of those occasions as we found ourselves at Cholmondeley (pronounced Chumley) Castle as it is only half hour's drive away through some spectacular countryside. The castle grounds were wonderful and the clever landscaping led the eye into the surrounding green hills.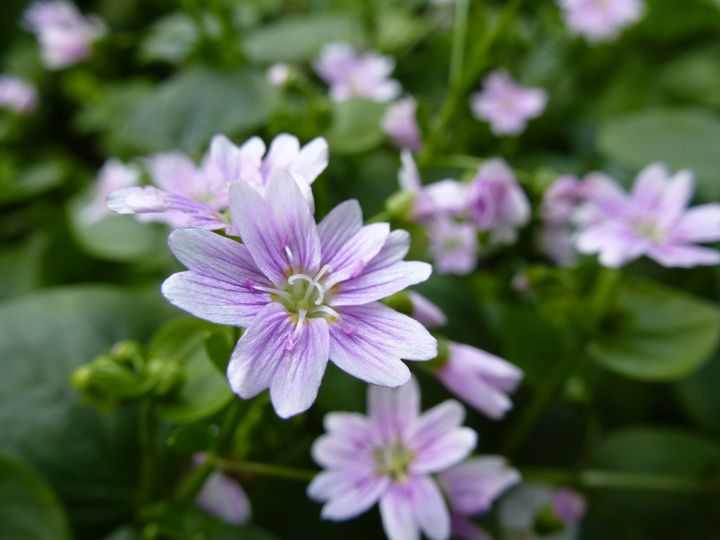 The castle gardens are split up into different areas, so many that I'll save the rest for next week. We had a little picnic on a bench by the mosaic and wandered into The Glade with its carpet of yellow lamium, geraniums and hostas. I found a bee on the pathway and carried him by petal to safety - I have a habit of rescuing insects.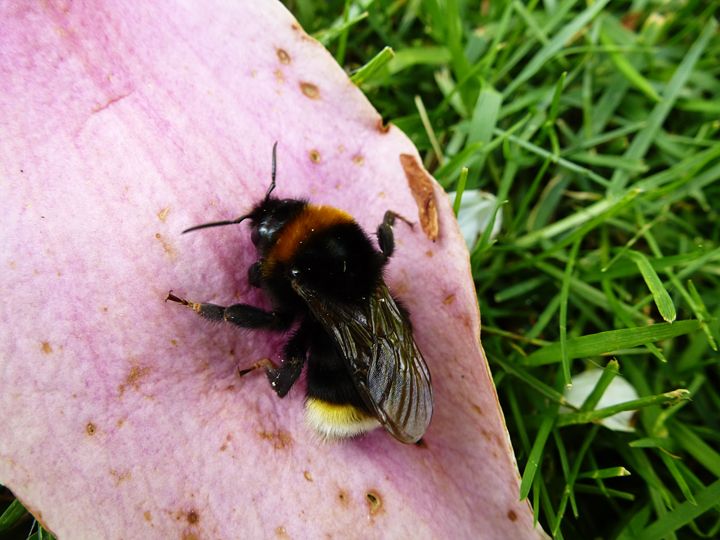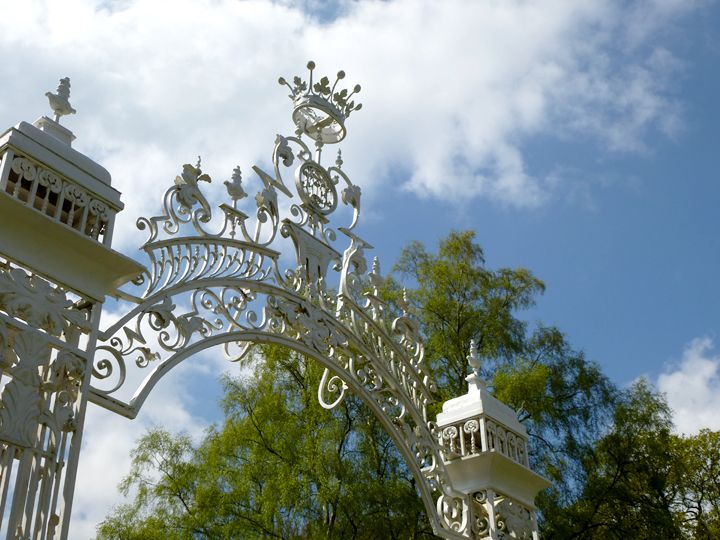 From here we took a walk through the banks of bluebells and dainty cowslips to the Chapel, although we didn't get that far as little legs got too tired and had a little strop on a grassy verge. Very cute though sat amongst the blossom. After a little coaxing we walked slowly back to the castle.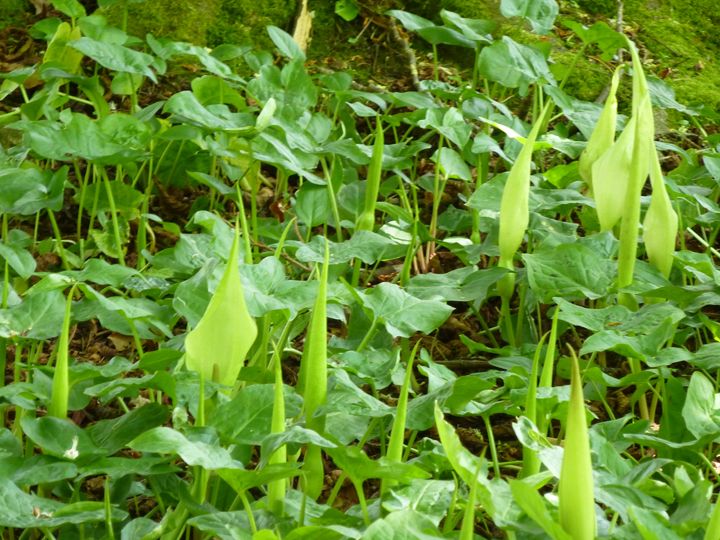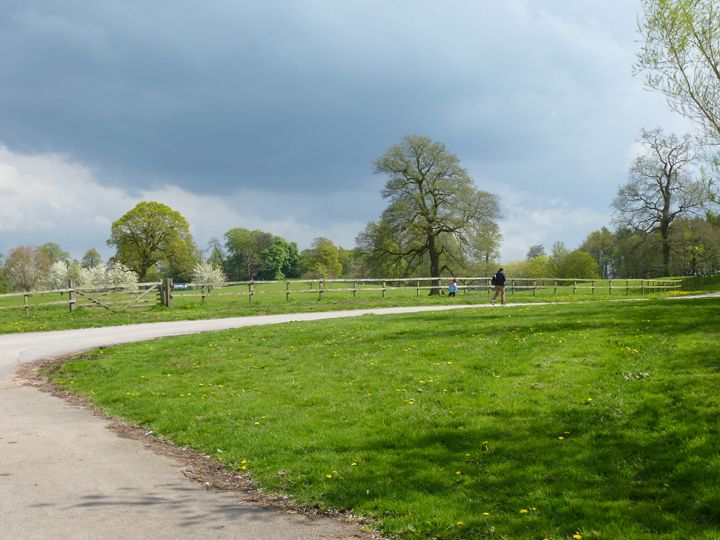 Dark looming storm clouds suddenly took over the sky and as the first pitter patter started, we made it to a group of trees to shelter under.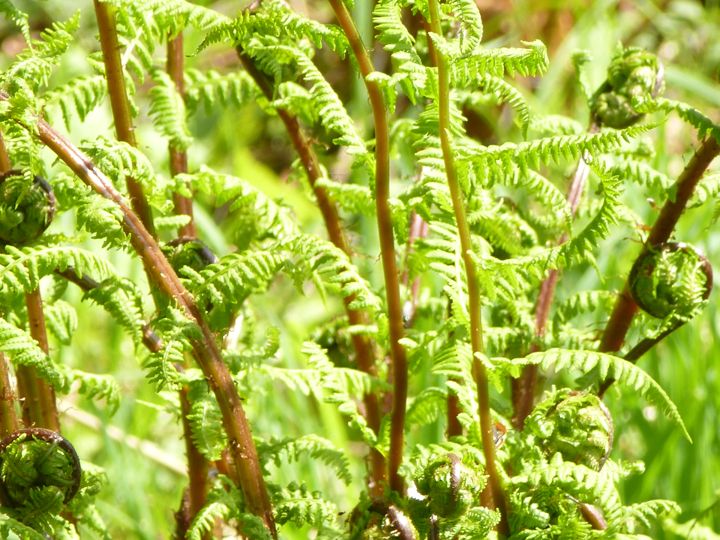 With the freshness of the quick cloud burst in the air, we were in need of a warm drink and found the Tea Rooms. A little test for Little Bird to sit patiently at the table, always a difficulty in the past. Not today and this is more the norm now. It's the little things in life, it really is. The gardens were not overly busy at all for a Sunday and a coach party mostly made up our fellow garden trippers. I really need to shout about this place although not too much as it was kind of nice having it to ourselves :)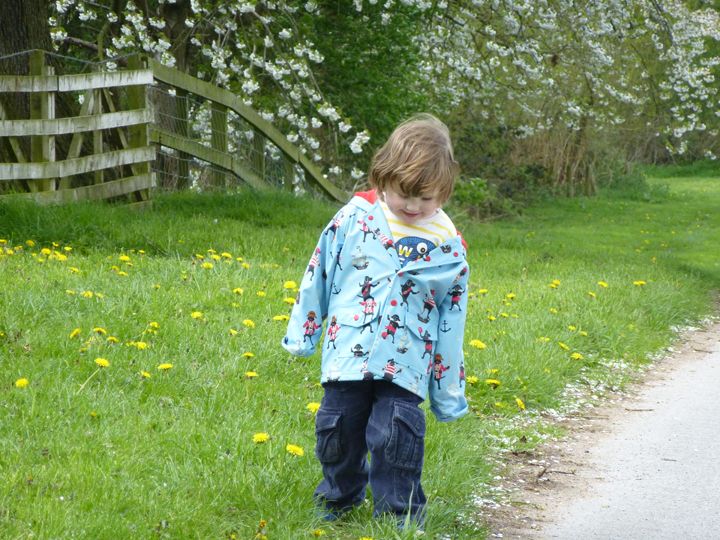 There is so much to explore here and with a play area and a small farm, it is a great place to spend the day. Throughout the year they have many events here from motor racing further out in the grounds and plant fairs and walks discovering wild flowers and orchids.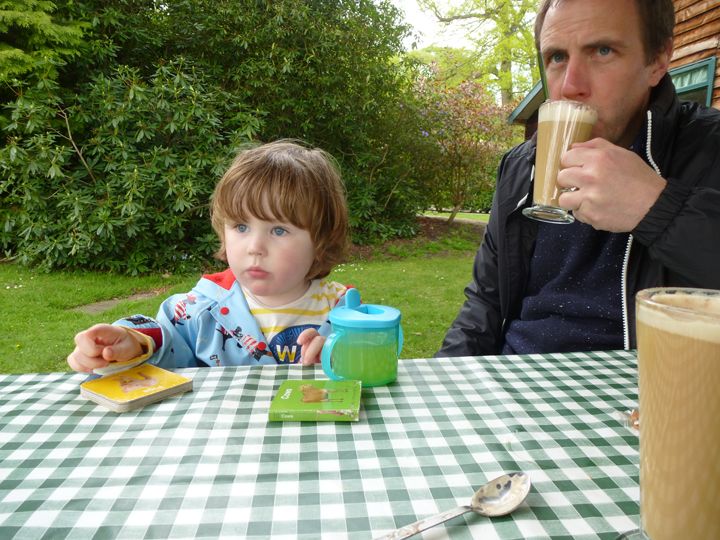 Can you see the little dip in the picture below, the line running across the landscape? That is a ha-ha. It is a vertical divide, a walled barrier for the grounds but you cannot see it! It maintains the lovely view and was used a lot in landscape design around great houses. The name ha-ha comes from the viewers amusement when they discover the wall.