I love May with its decorated verges of frothy Cow Parsley. Lush green trees and hedgerow blossom making the country roads look so beautiful. In between the extremely frequent rain showers we stopped here and there on our travels at weekend.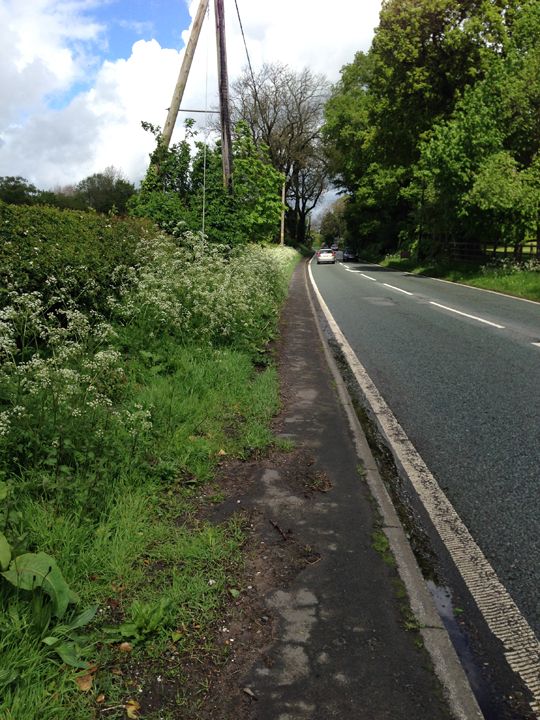 One of Cheshire's lovely lakes with a sailing club, wildlife and a row of senior citizens all eating ice cream in their cars. I guess it is a popular spot. A little promenade where the ducks eagerly approach, obviously used to being fed a piece of bread or two.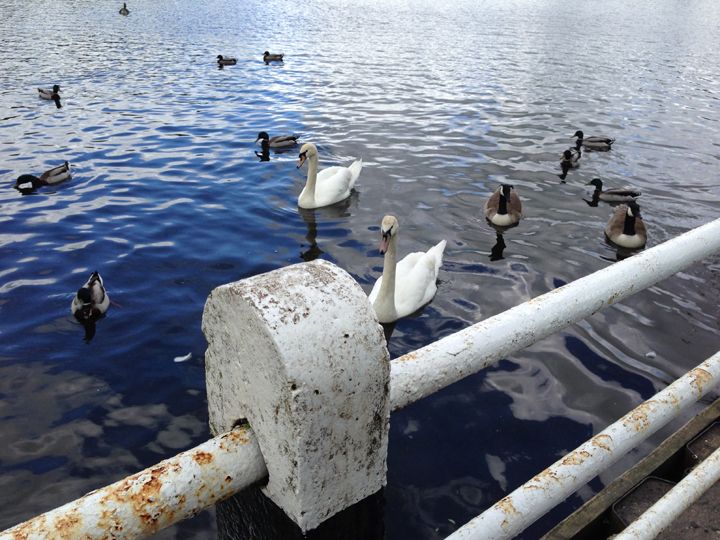 A sweet little place in gorgeous Cheshire countryside. I love finding places by chance and then they become regular stops. Little places to break up a journey where we can see the seasons change.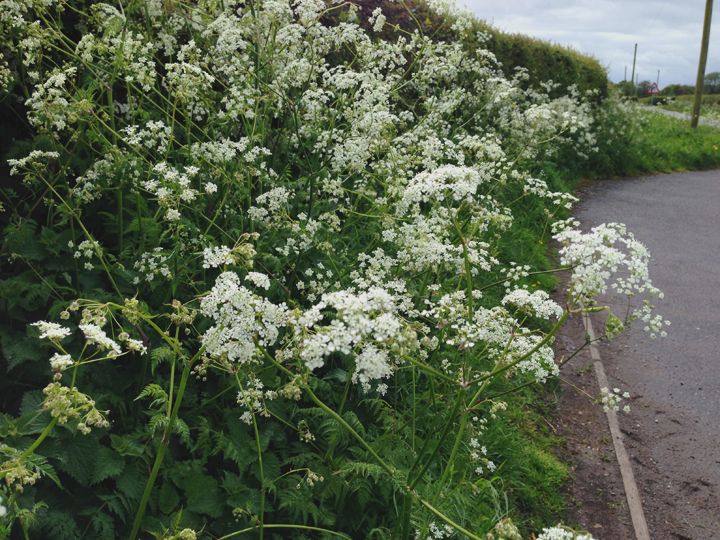 A roadside sign for a children's mini farm immediately caught my eye. I knew a certain little boy who would be very happy about this. There were chickens of all different varieties from your typical hen to fluffy bantams. A couple of donkeys were skipping about the field and some sheep grazed quietly. We squelched around the small holding and said hello to our furry and feathered friends.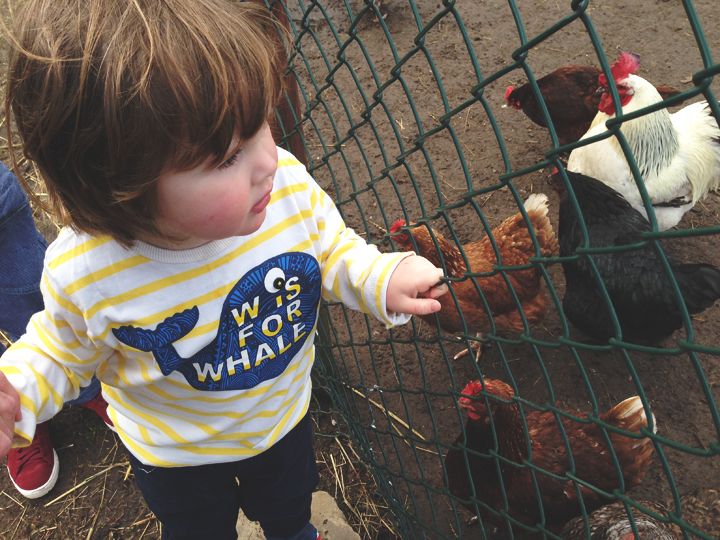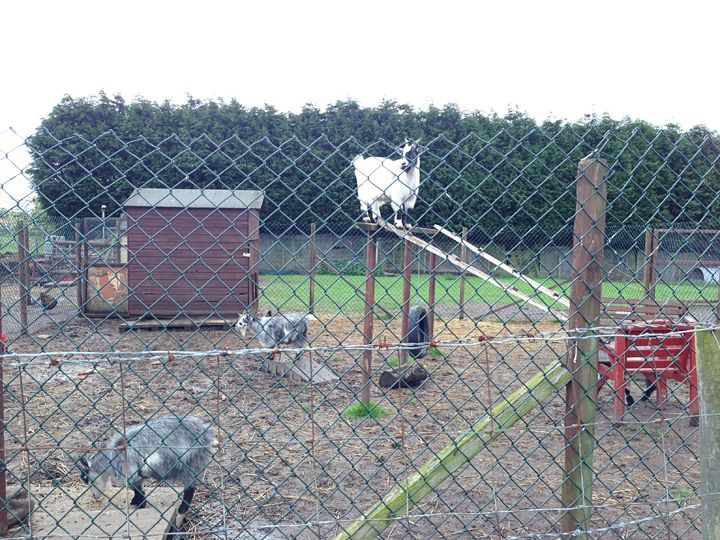 Goats again! They do make me laugh, comical creatures with heaps of personality and always scratching their sides on posts and the corner of the shed. Must be that shaggy coat. One goat was being treated to some lush grass in the pasture. He barely noticed us as he was being that greedy.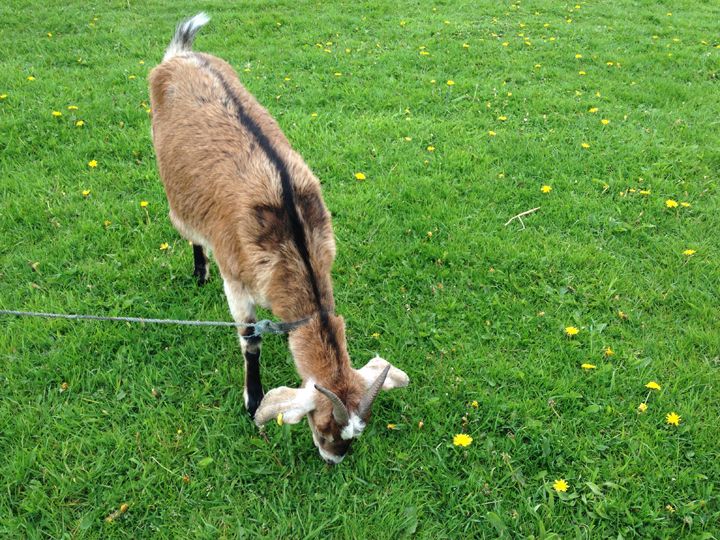 Then the rain started up again so it was back to the car and home again where despite feeling summery we lit a fire to keep warm! The changeable weather is such a pain, one minute we are without coats in sunshine and the next we have icy stair rods of rain.
Here's hoping the current weather system moves on soon so I can get back outside without the boots and rain mac.