Finally there is glorious sunshine, the washing is dry on the line in a couple of hours and the plants are soaking up the rays and flowers are blooming. It also means I'm watering all my pot plants, seedlings and allotment quite a lot. I got home one day to see my sunflowers keeling over, so it was time to pot on the next size until they are ready to be planted out at the allotment. I'm nurturing them this year as up until now I have had little success with them and will not resort to using slug pellets. Yes, the pests are still about and I'm finding those evil tiny slugs in my mini greenhouse each morning, hiding their slimy selves in the nooks and crannies of plant pots.
The rose are on show now, in all their glory. I have saucer sized pink ones and red ones, still waiting for the small pink fairy climber to come out. What I've also got is aphid galore and despite finding plenty of ladybird larvae who have a voracious appetite for the sap suckers. Out with the homemade washing up liquid spray I think as they are really ruining the rose buds.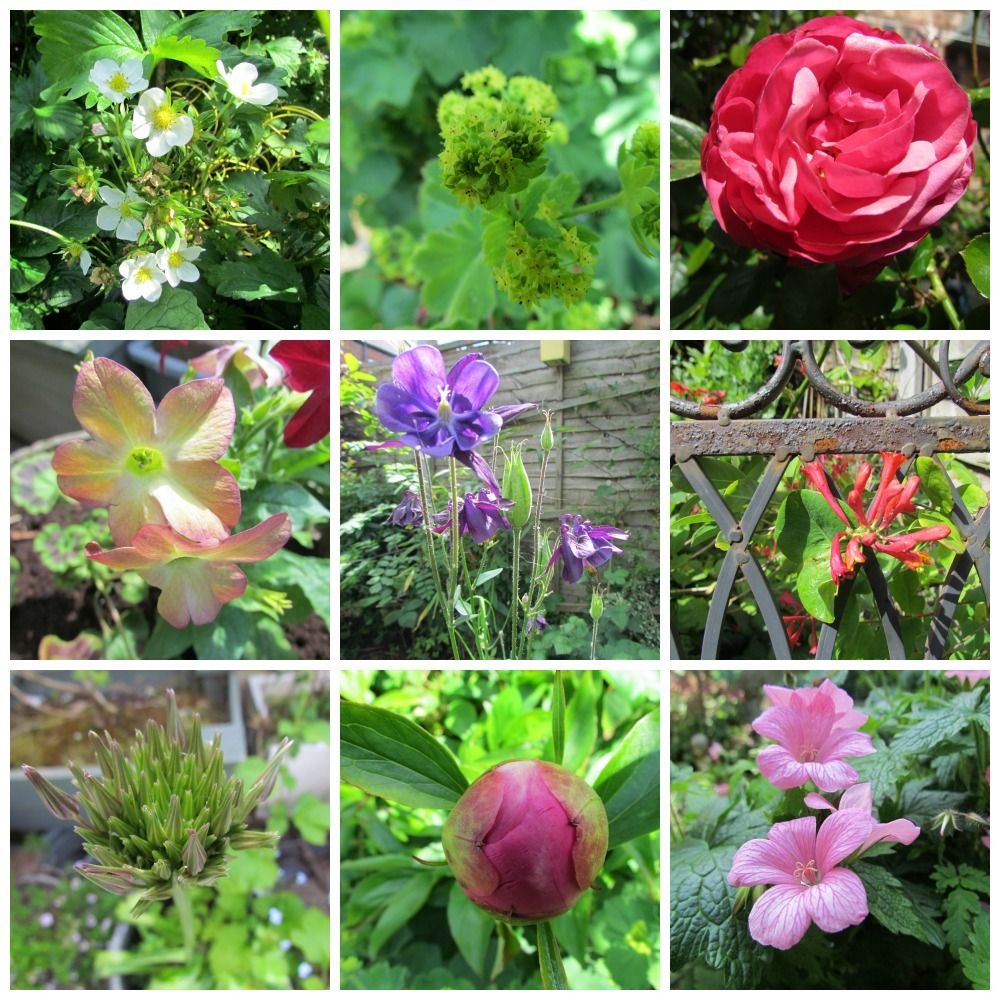 The rest of the garden has lots appearing, peonies on the verge of opening, alliums not so good as my star attraction has been snapped off and the lime green Lady's Mantle (
Alchemilla mollis
)
is frothing away, filling gaps along with the aquilegia and honeysuckle that has gone rampant this year.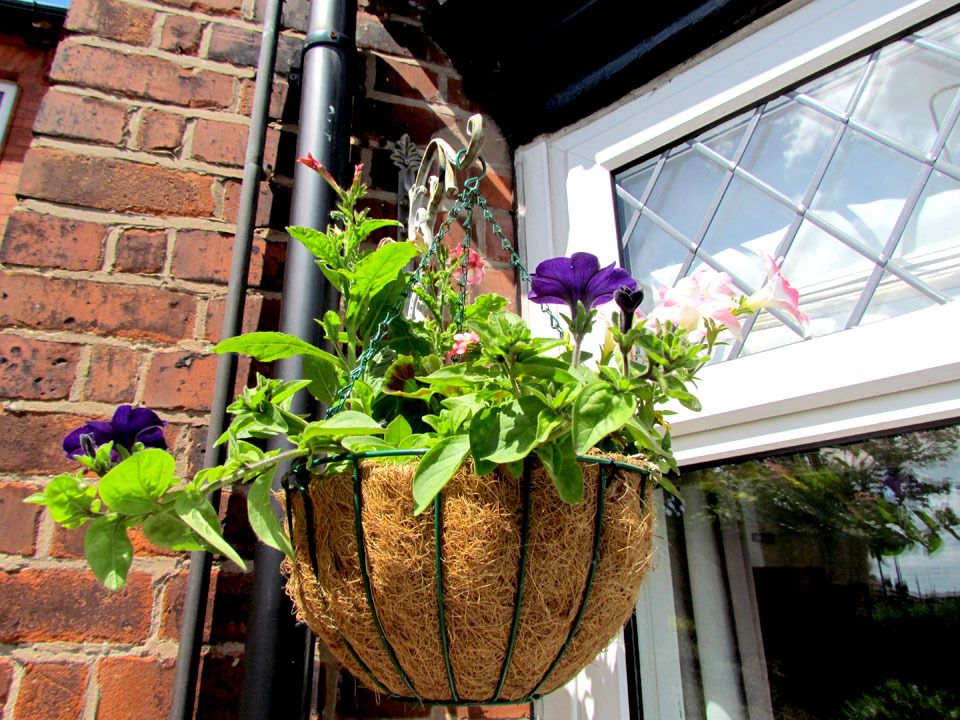 I put together a hanging basket on the cheap, basket £2.99 from Aldi and plants to fill it from the
local plant nursery that I found
, hidden there all this time and absolutely full of the most beautiful annual flowers like the Tobacco plant (
Nicotiana
), trailing petunias and Pelargoniums - which I have also filled the window boxes with.
The garden actually needs really hacking back, it has gone wild! Still in the sunshine it is nice to just sit back and look at it, enjoying the sounds and the smells of a little English country garden.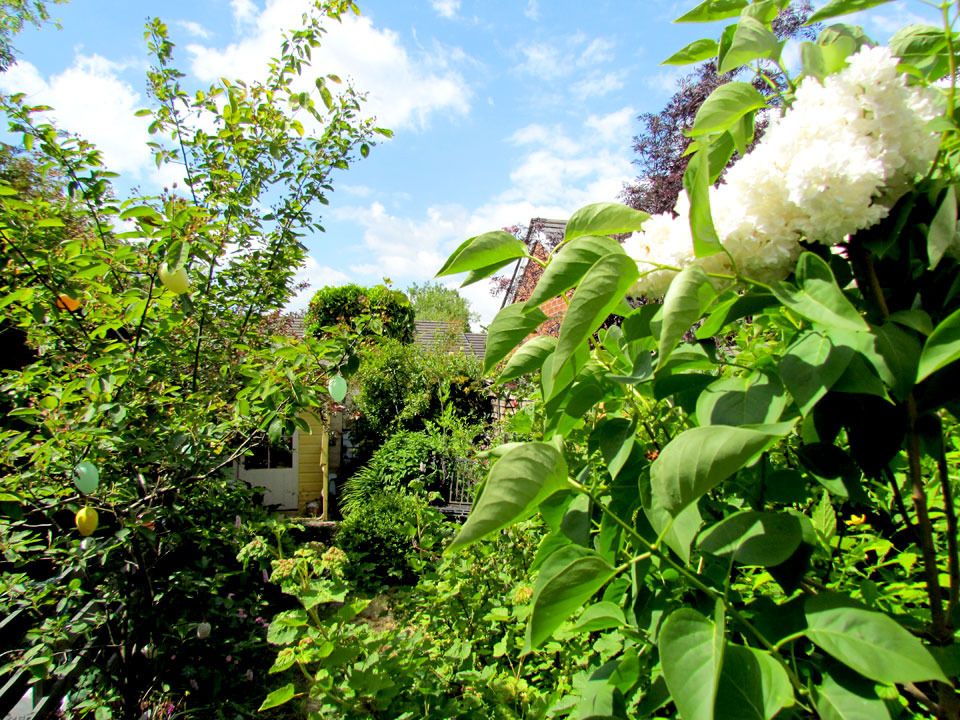 Joining in with How Does Your Garden Grow? with Mammasaurus