Inside the castellated walls at Bolsover Castle is the Fountain Garden, a circular grassy area bordered with an array of plants to reflect 17th century planting styles. Bulb plants had been introduced into English gardens by the 1630's and so tulips are generously planted with a backdrop of wallflowers and fruit trees.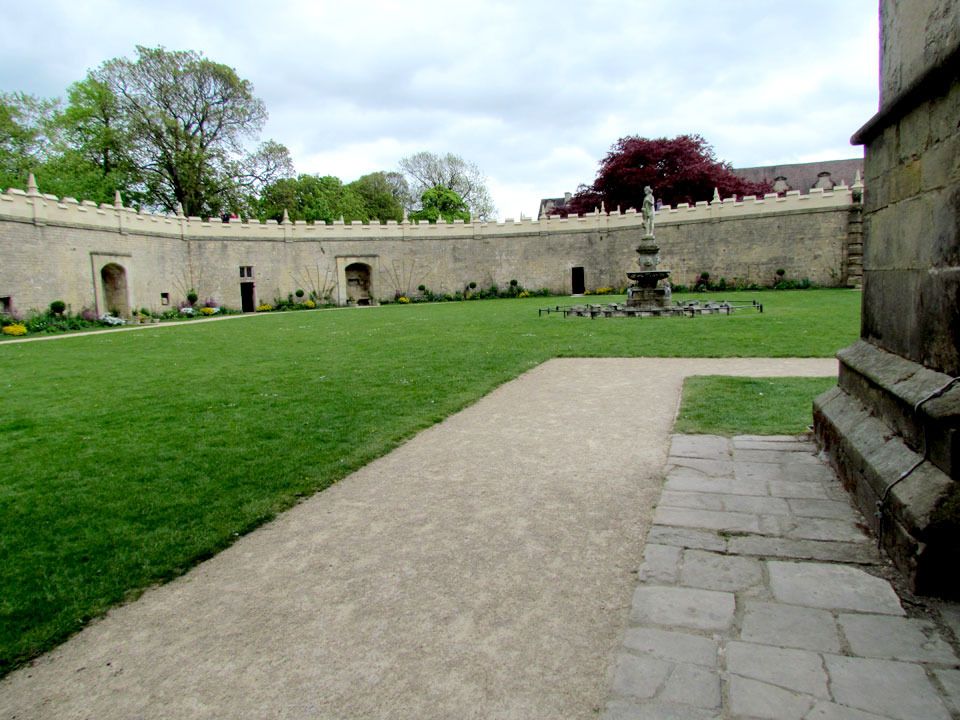 The original Medieval castle fell to ruin but in 1612 the building of Little Castle, seen below, was started and the aristocrat Sir William Cavendish, an entertainer and playboy, completed the site with its lavish interiors as his own retreat.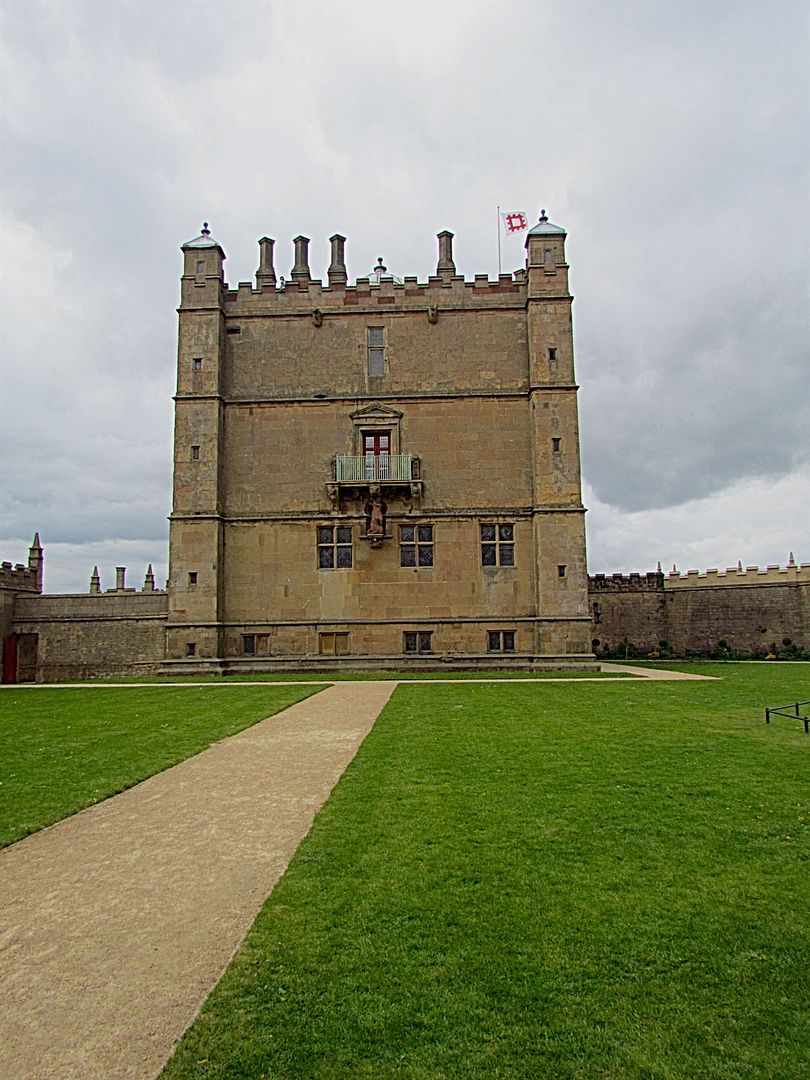 The Venus Fountain stands as a focal point with the goddess herself overlooking its curious characters of heraldic beasts, emperors and
putti
who pee with abandon into the pool (empty as it happens as the moment)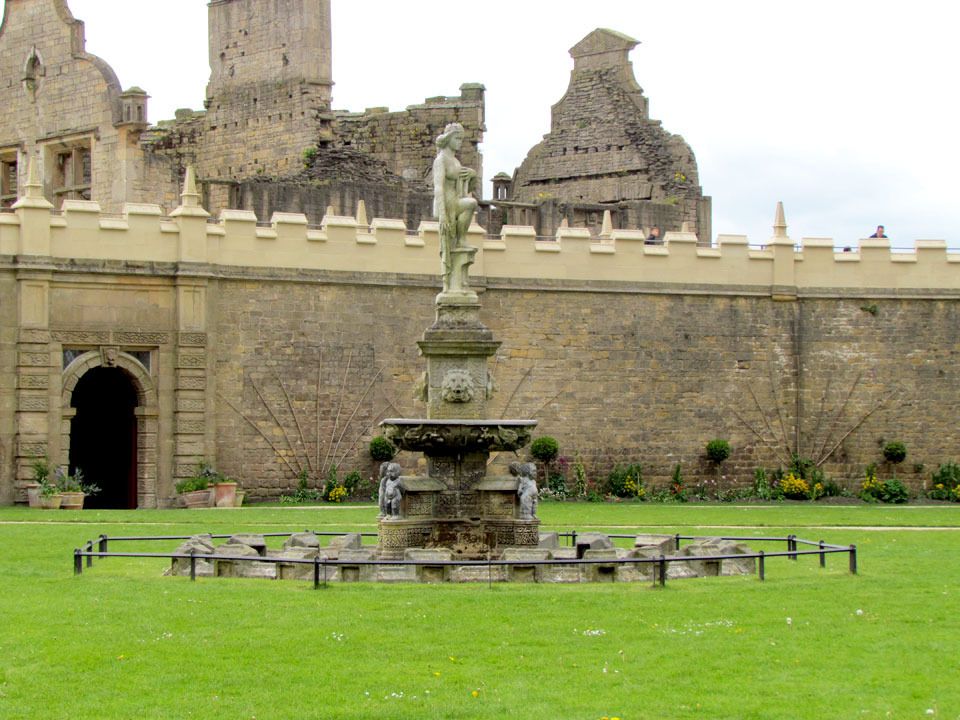 Cavendish held a famous masque in 1634 for Charles I and Queen Henrietta Maria in the Fountain Gardens.
Love's Welcome
was a courtly entertainment extravaganza of music, dance, drama and poetry. This would have been followed by a huge costly feast that would have included pickled herrings, peacocks, sturgeon, swans and sweetmeats.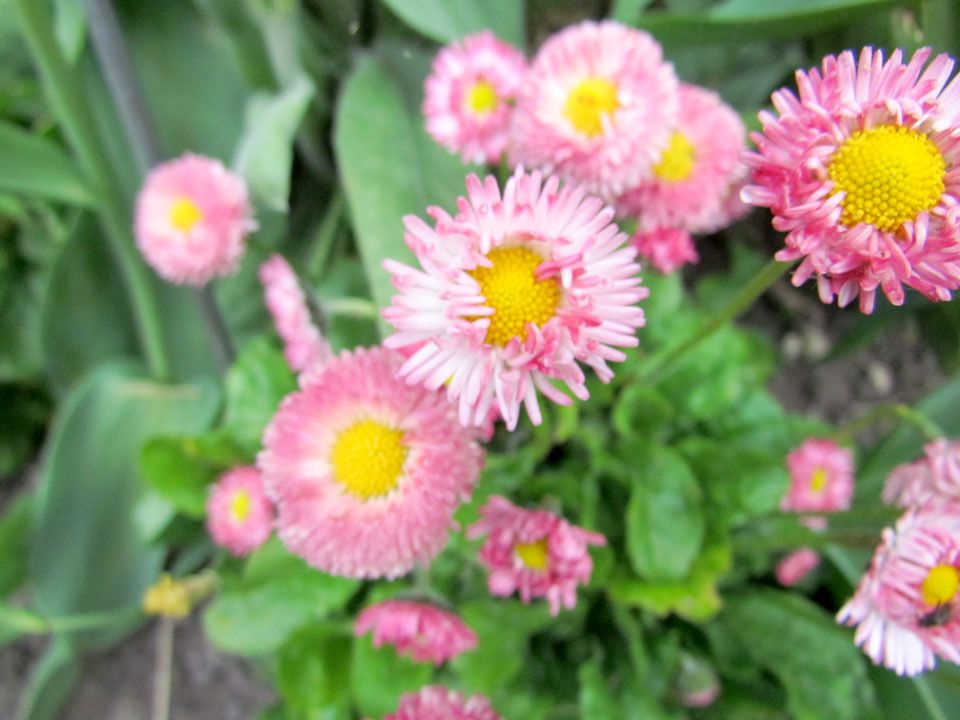 The walls of the garden have both niches with seating areas and smaller ones which house bee skeps. The woven Medieval style bee hives were for small colonies of bees to pollinate the fruits trees and honey production.
On a late spring, Sunday afternoon we spent some time in the Fountain Garden looking at the pretty planting of purples and yellows that are striking against the golden and grey stone walls. A romantic garden and one that can be viewed from above too, along the castle wall walkway.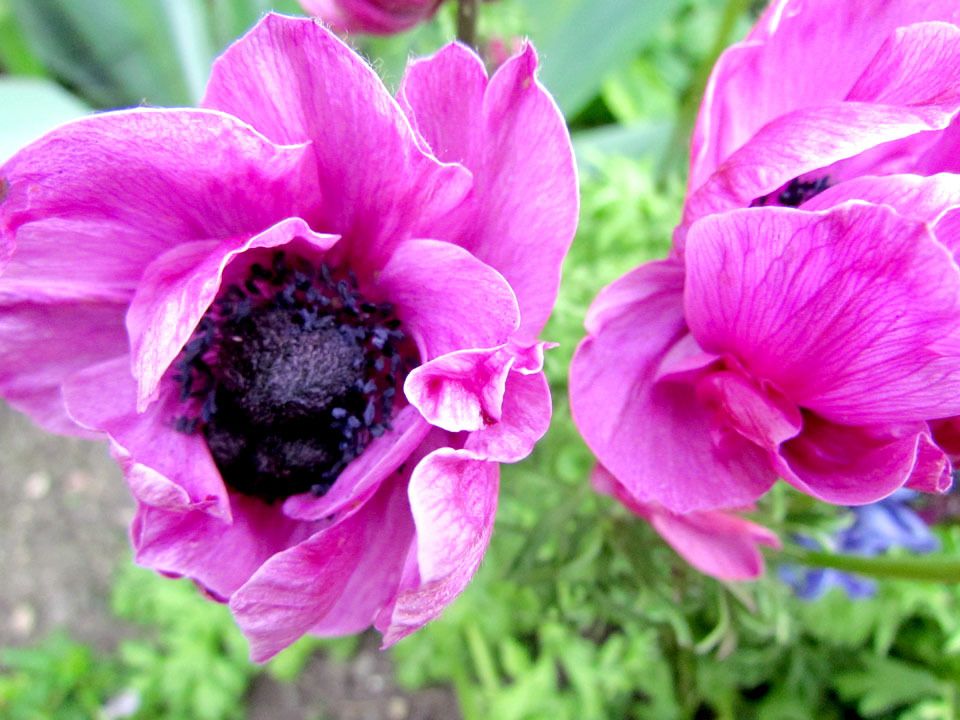 I wonder how many expressions of courtly love have been made in this garden? For us it was a nice picnic spot sat in one of the seating recesses, away from the chilling breeze.
The gardens continue with their air of showmanship in today's era with a host of plays performed throughout the summer, where you are invited to take along your picnic blanket and mini feasts for some modern day entertainment.
Linking in with Mammasaurus for
How Does Your Garden Grow
?