The Popsicle trend from Graham and Brown I just love, love, love!! If you remember last month I started as a brand ambassador and looked at the
Northern Rose trend
. Well this month it's all about colour and having a bit of fun with your home interiors.
I adore colour, I'm not a neutral person. I have to have colours from brights to pastels everywhere, well maybe with a white background. But these pops of colour make me feel incredibly happy and they always have done.
As a child of the 80's, I think the wonderful neons were a large influence and the toys I played with were such a colourful bunch from Care Bears to My Little Pony. My childhood was one big pastel colourfest, stripy playsuits, funky roller skates and jelly shoes.
Dolly mixtures, Tooty Frooties and Neopolitan ice cream. Collecting colourful pencils and erasers, and lunchboxes and pencil cases with rainbows on them. A huge influence and aside from a few beige years after leaving home, trying to be 'grown-up' I then reverted back to my colourful ways....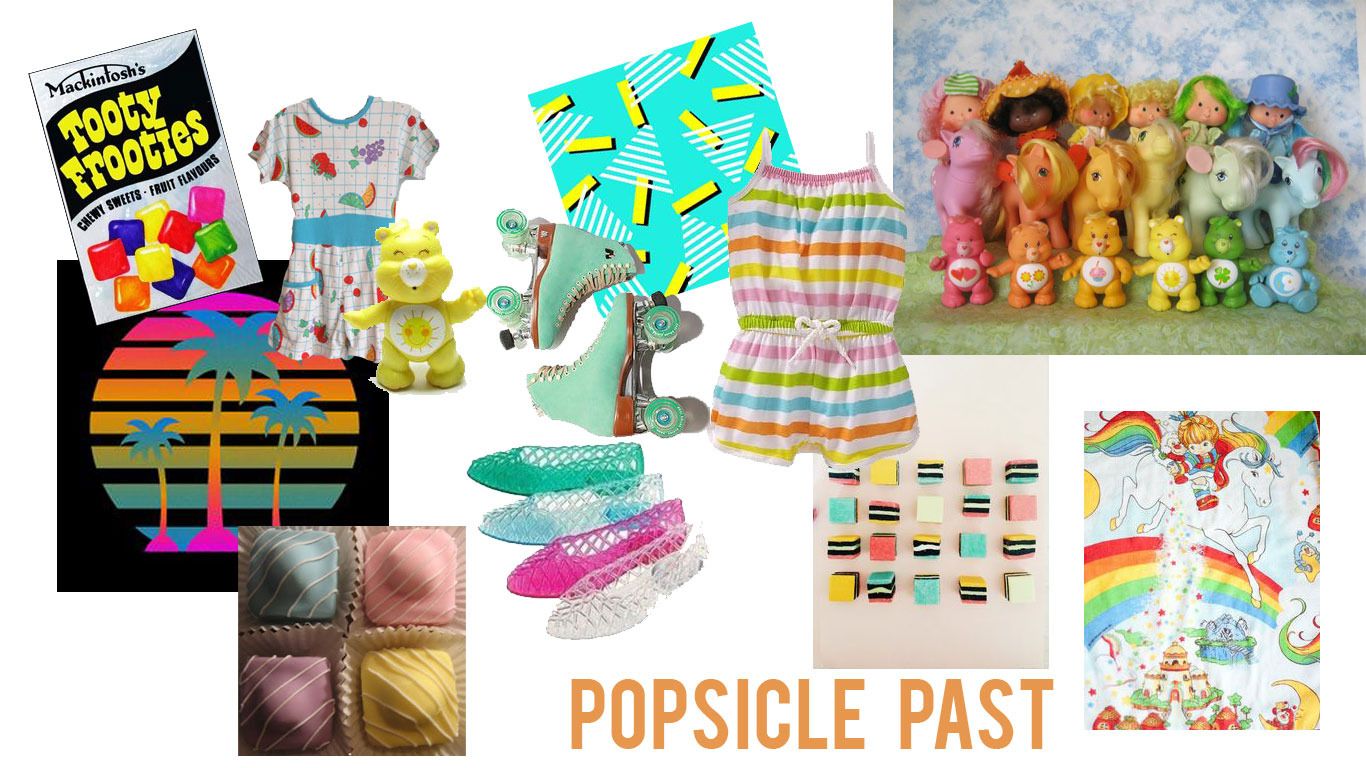 In my home there is colour everywhere! It's a real nostalgia filled home with pastel and bright colour soft furnishings such as stripy bedding, flowery bunting and patchwork blankets. Shelves showing off pretty coloured books, spotty candles, red toadstools and even a yellow Care Bear (Cheer Bear) that I've decided to collect again!
Having colour in my home is such a joy and I try and set them off against white walls and furniture so it isn't too overpowering.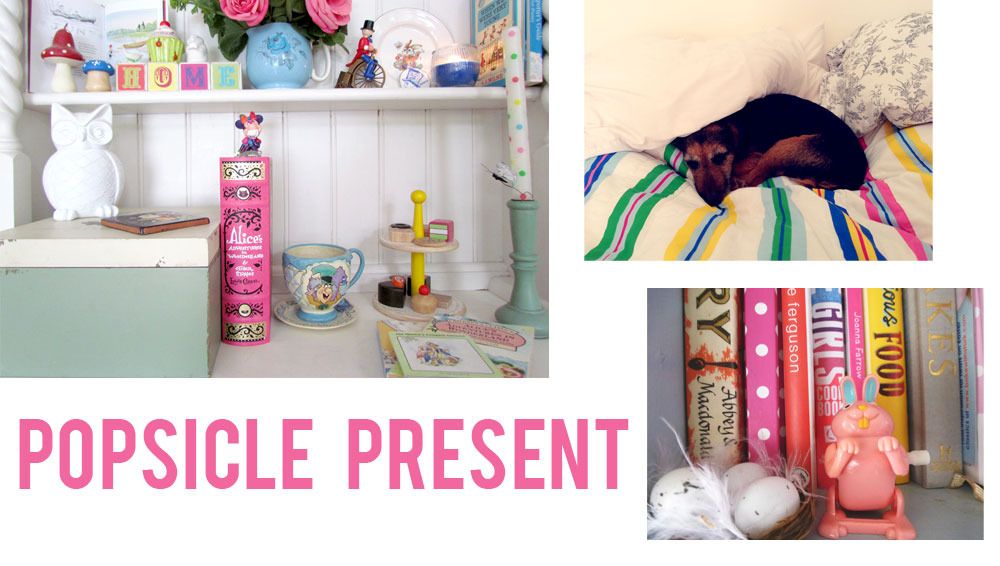 The Graham and Brown range has some exciting products for adding brights into your home. Wall art such as the
Sunshine after the Rain canvas
gives a lovely yellow splash of colour to a room and the
Air Balloon cushion
is a pale pastel trendy sofa brightener. My home will continue to be full of colour, I can't see that changing. It's great to mix and match different colours whether they are primaries, pale, shiny or ombre style. I would like to have a feature wall of colour to break up the white, perhaps a stripy blue or the amazing
Cloud Nine wallpaper
.
Loving this Popsicle trend so much, what do you think? Do you have much colour in your home too?