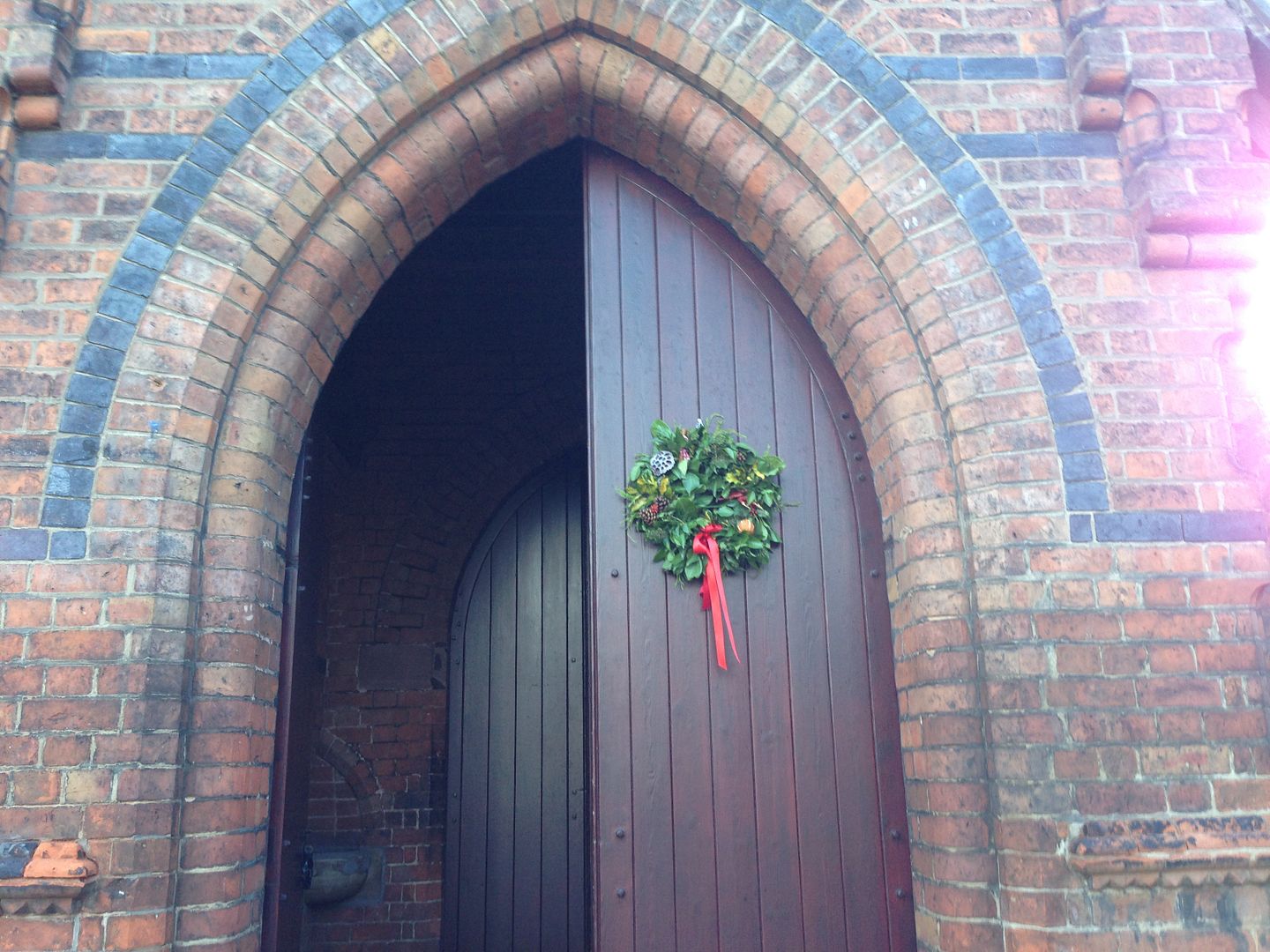 A little walk in the cold air past the old church with its pretty holly wreath on the door, lancet windows and a tree twinkling in the grounds. Past a nativity scene so special. Walking off a few calories. Far too many chocolates.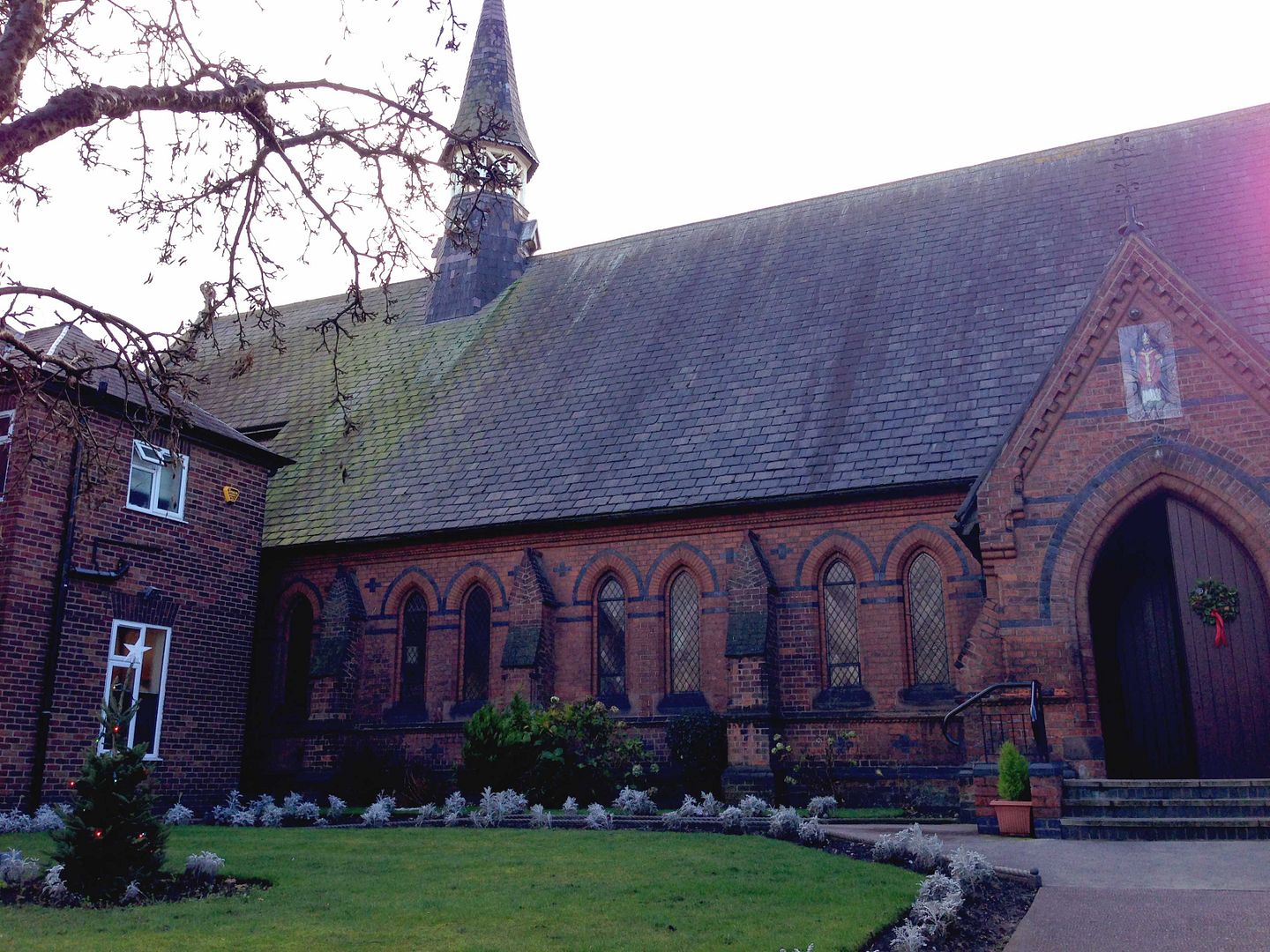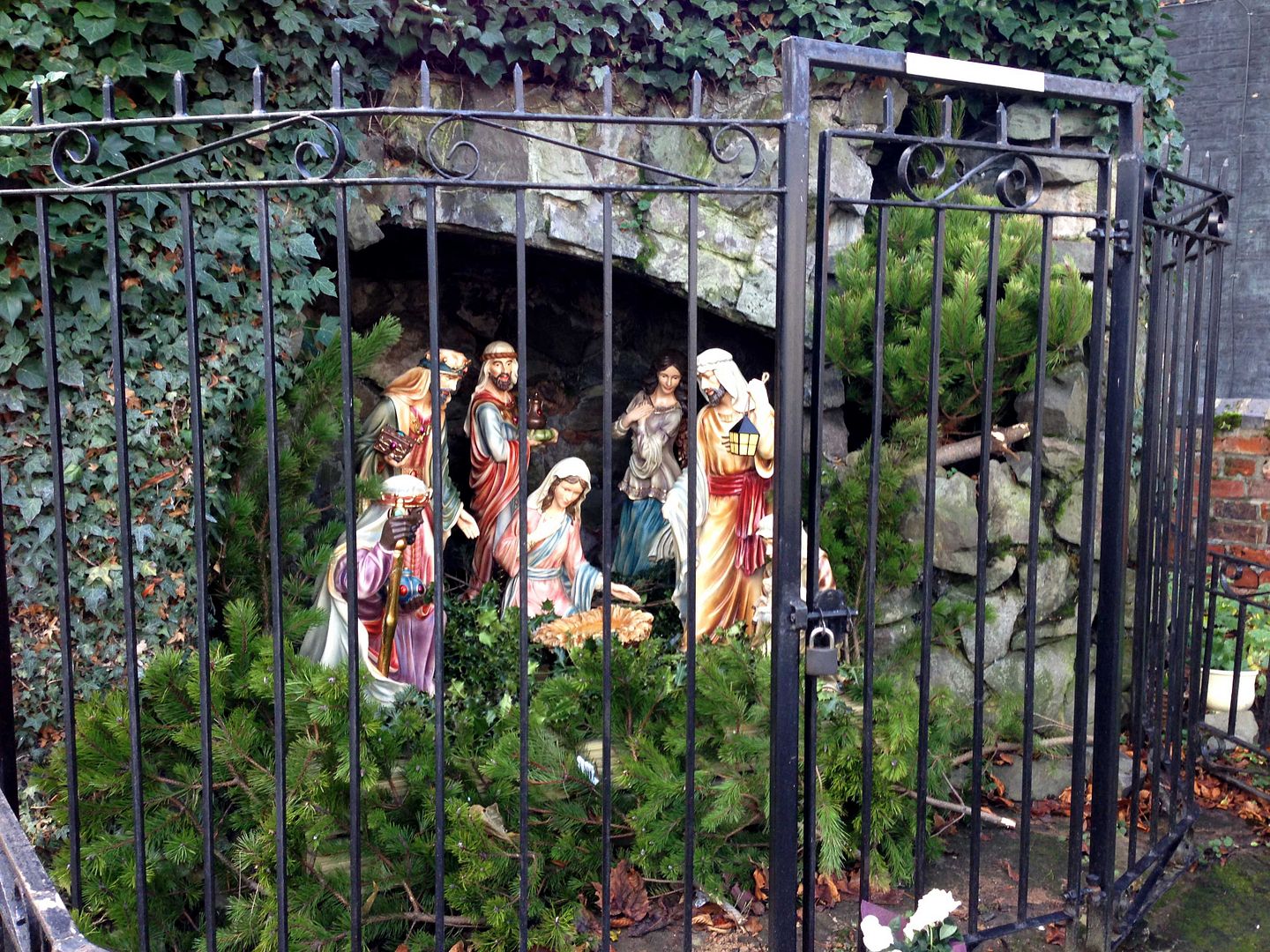 A beautiful statue of St Wilfrid watching over us. St Wildrid was born in Northumberland in the 7th century. He died in 706, buried at Ripon Cathedral, which he founded, and there is a legend that a white rainbow appeared when it was his funeral.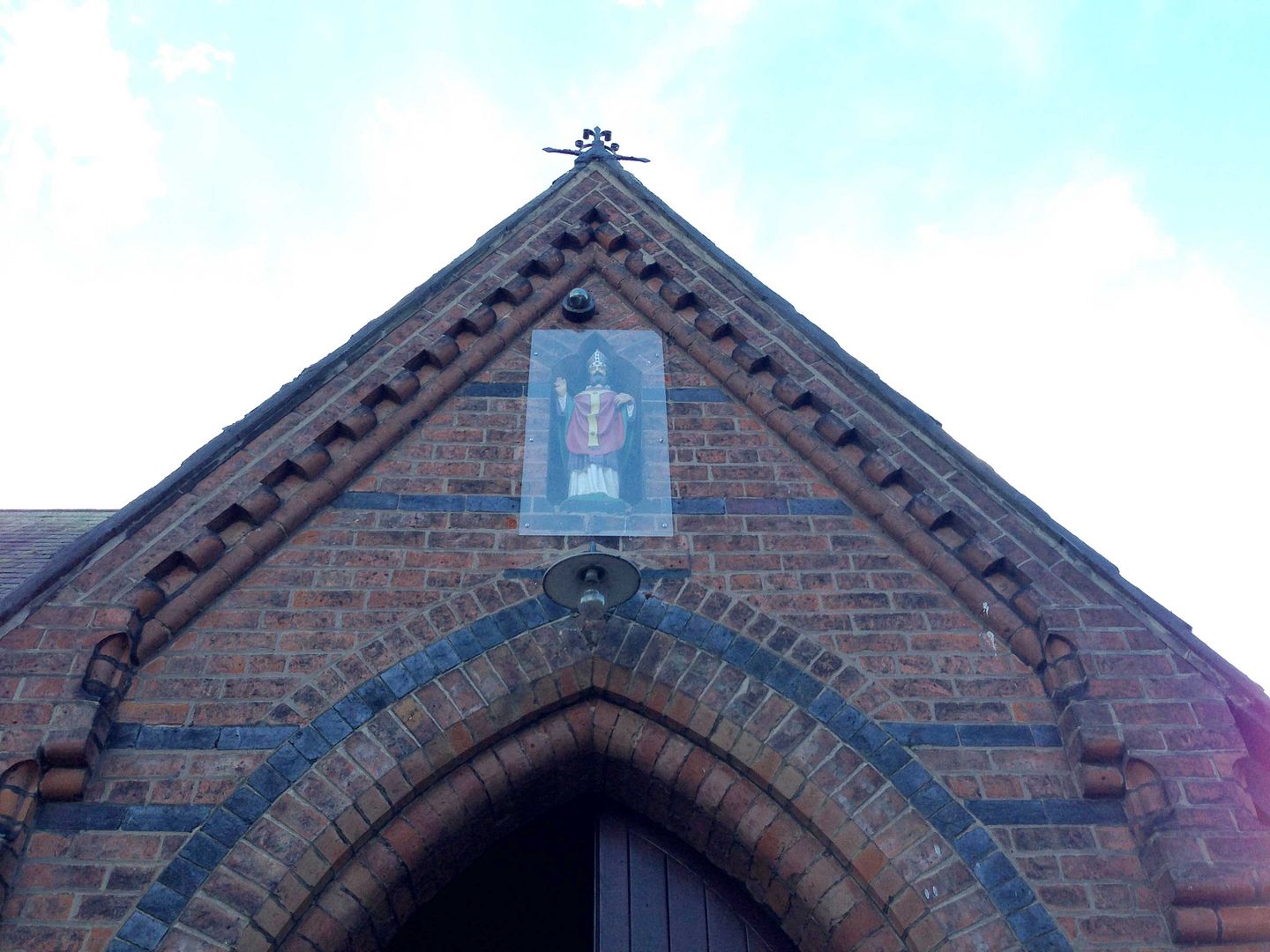 The church here was built around 1846 due to the arrival of Irish immigrants to the area and hence an increase in the Catholic population. It's another hidden gem in my town.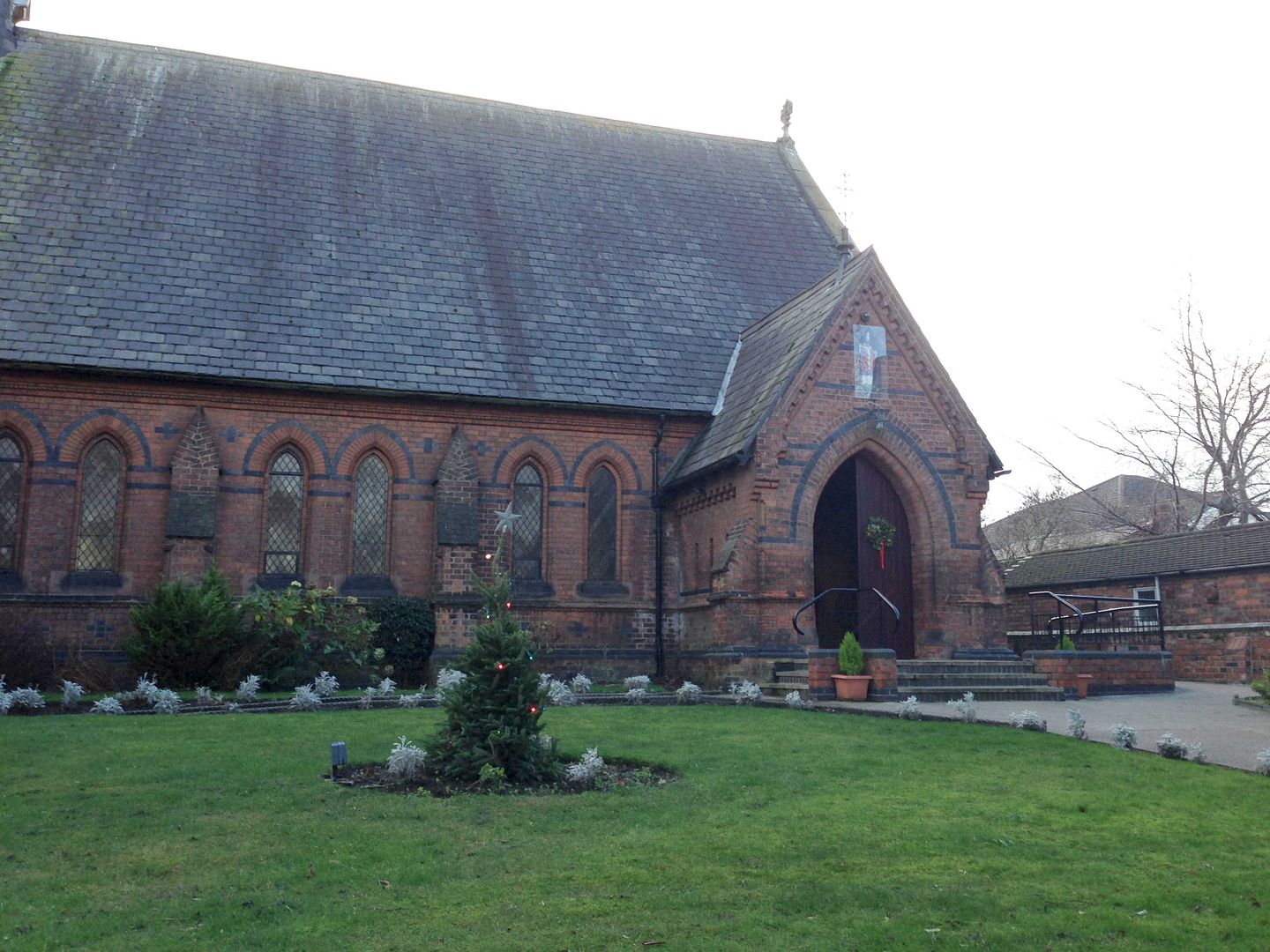 This wonderful Grade II listed building that to me resembles a piece of Angel cake is the Plaza. It was once a cinema and they are planning to reopen it in order to preserve such a special place to the town. It was built in 1928 in a Neoclassical style with two putti (toddler figures often shown in
Italian Renaissance & Baroque art
) holding an old film camera in the arch above the door.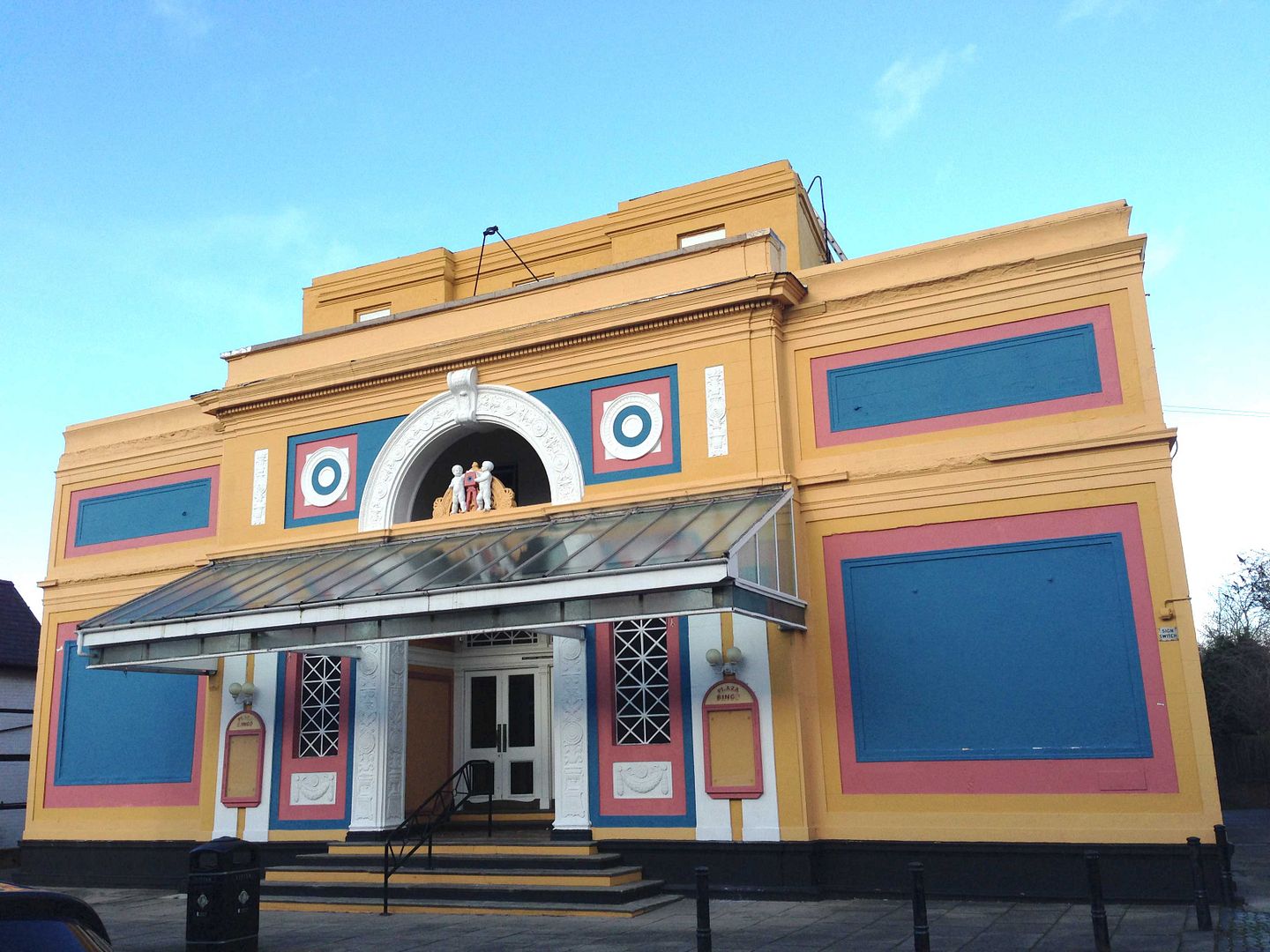 From there we had a little drive out to Beeston Castle and although we couldn't get close, you could see it from a distance on its rocky crag. A visit is on the cards in the spring and I'm looking forward to learning more about the castle. It is rumoured that Richard II had treasure of gold coins and precious items buried under it although attempts to find it, if it is indeed there, have not discovered it as yet. There are rumoured to be many secret passages so who knows but it makes a good story.