We love the garden although sometimes it can be a struggle to get the motivation to get out there and get going. Sometimes I look at a forgotten corner and think - what can I do with this space? Luckily there is an inspiring new app,

Outspiration

, available now for the iPhone, that will help you with your outdoor DIY projects.
Outspiration from AkzoNobel, who produce the well known products Cuprinol, Dulux Weathershield and Hammerite, will encourage you to make the most of your outdoor space, whether it's the front of your house, courtyard, large corner plot, family garden or humble backyard. The app has a section full of help and advice that provide some great ideas of things to do from ways of decorating a shed to giving your home curb appeal with a brightly painted front door. There are some great videos of projects which are both inspiring and full of useful DIY tips for your own projects. I loved watching through these and saw some great ideas such as Sarah Beeny's pub shed!
The app also has a neat

Visualiser

, take a photo of your space and then see how it would look painted in one of the many colours of paint available from the AkzoNobel range.
At the back of our garden was a sad forgotten area, littered with junk, dull, boring and yet clearly visible when you look down the garden. Your eye was drawn to it, which isn't great in a small-ish garden.
As you can see, an area crying out to be transformed and what better way to do it than using some Cuprinol
paint which is specialised for wooden surfaces.I have used this before in the garden and I love the huge range of shades available. For my project
I chose the shades Country Cream and Coastal Mist. My idea was to make an upright planter using an old pallet - a bit of a thrifty project as this was going spare and I like creating things from junk, like our
pallet fence
and gate. You can upload your
Project
to the Outspiration gallery and take pictures as you go along. The project is shared with others and you can look through other user's projects too. I love this. It is so interesting to see other people's ideas and have a nosy! Over time this should be a huge resource of ideas to look through.
The Outspiration app also has a useful

Promotions

section where you can see products on offer that will be useful on your project. A great money saver to see where special offers are on.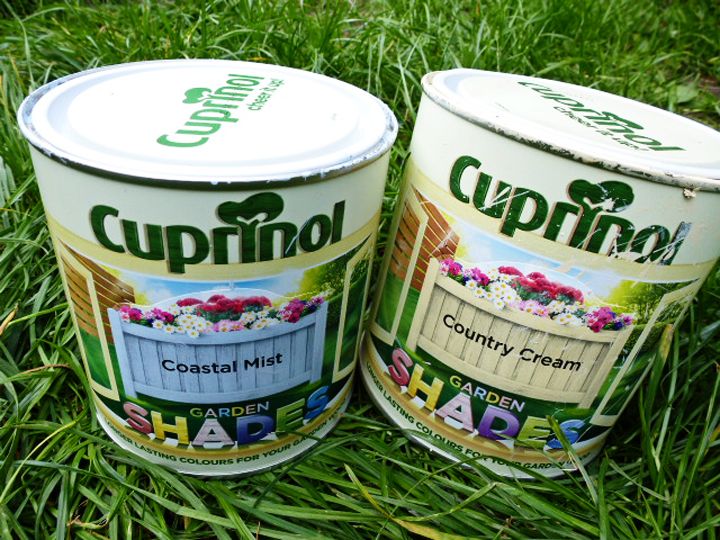 Firstly we needed to paint the fence area and for this we needed a dry day. The Outspiration app has a handy Met Office

Weather Checker

that will tell you what DIY the day is ideal for. Hoorah! A dry day! So off we went with paint brush in hand ready to turn a boring corner into something of beauty.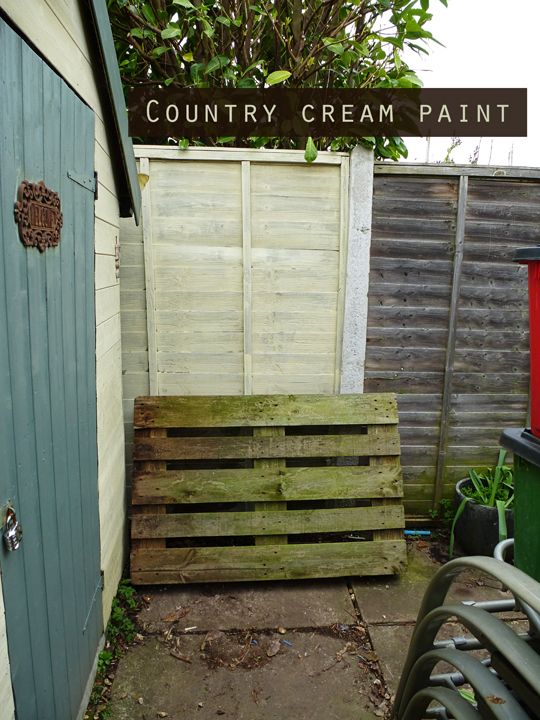 The paint goes on very well and doesn't just seem to soak into the wood and disappear. Only a couple of coats was required to get the desired effect so the job was done quickly and easily. Weed suppressant was nailed to the back of the pallet in double thickness and then the next job was to paint, fill up with multi purpose compost and plant up the pallet.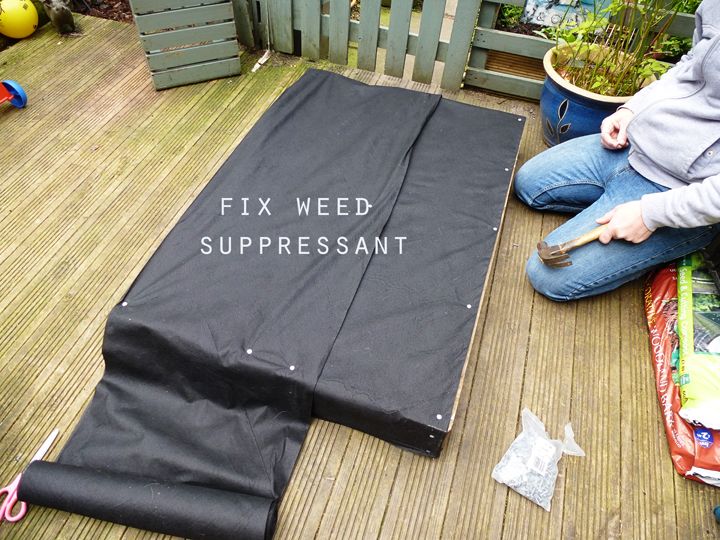 The pallet was then painted in lovely cool Coastal Mist which is a lovely contrast with Country Cream. I find the Cuprinol colours go so well together and it is nice to have a couple of them together to create interest. The pallet was then secured to the fence and posts for safety - very important.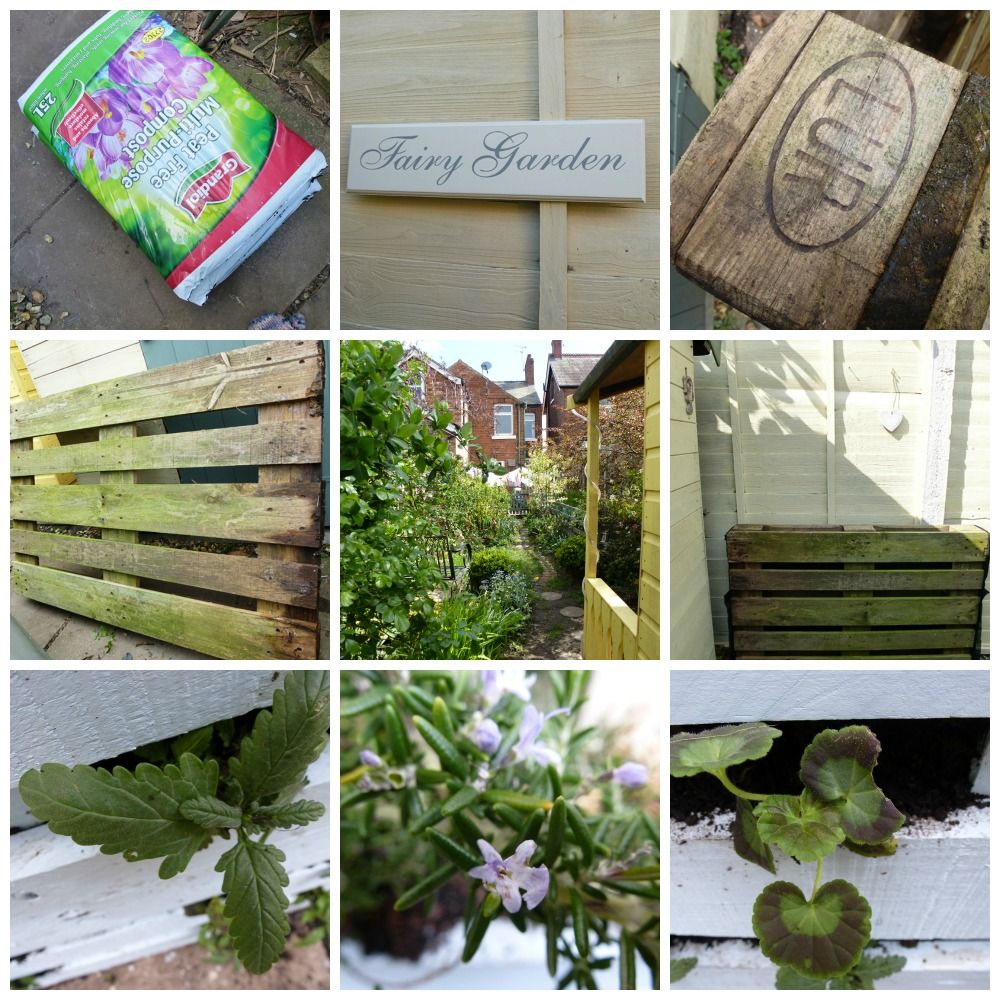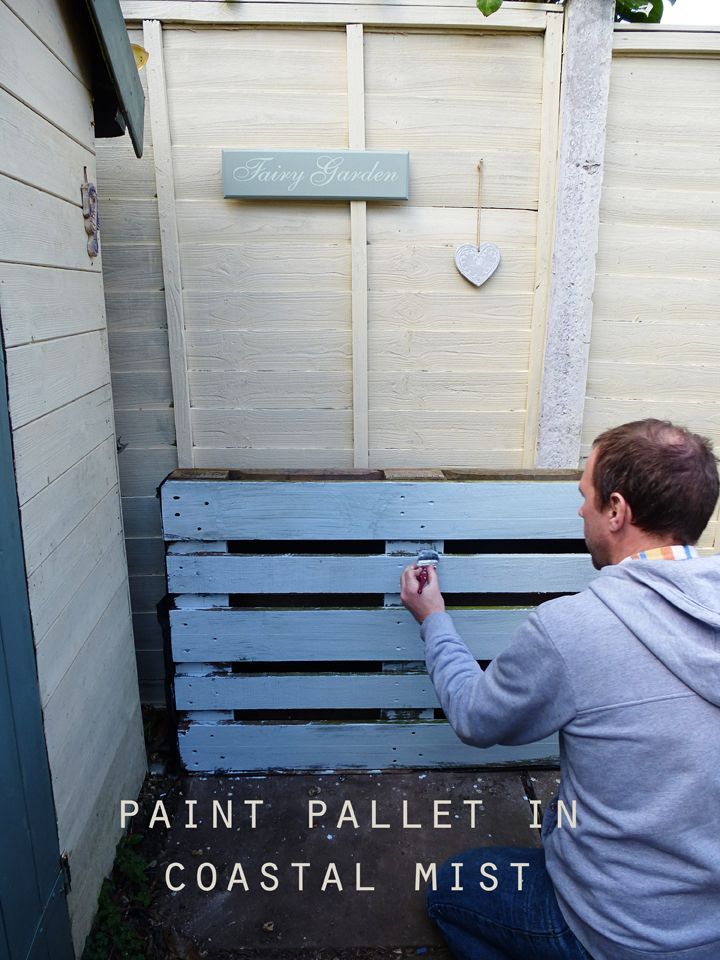 Our little helper :) I like the garden to be full of interest for my little boy as he loves being outside. The pallet garden will create another sensory area perfect for him with plants, decorations and of course the calming colours of the paint. Inspired by the name of our paint, Coastal Mist, we decided to try and create a seaside theme to the pallet garden so planted some rosemary, thyme and maritime thrift, pretty bedding plants reminiscent of coastal displays and a seashell decoration.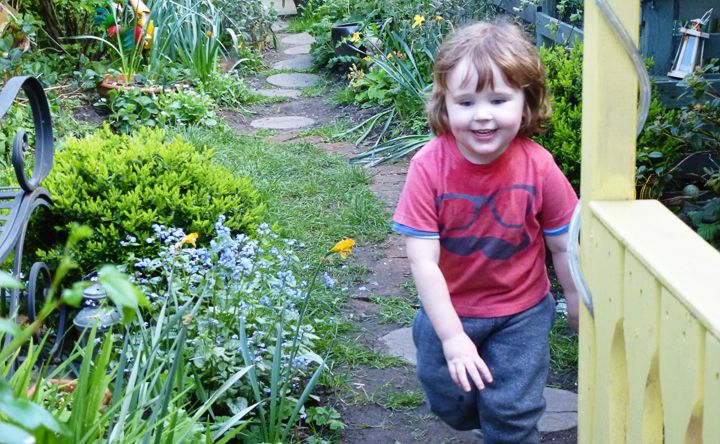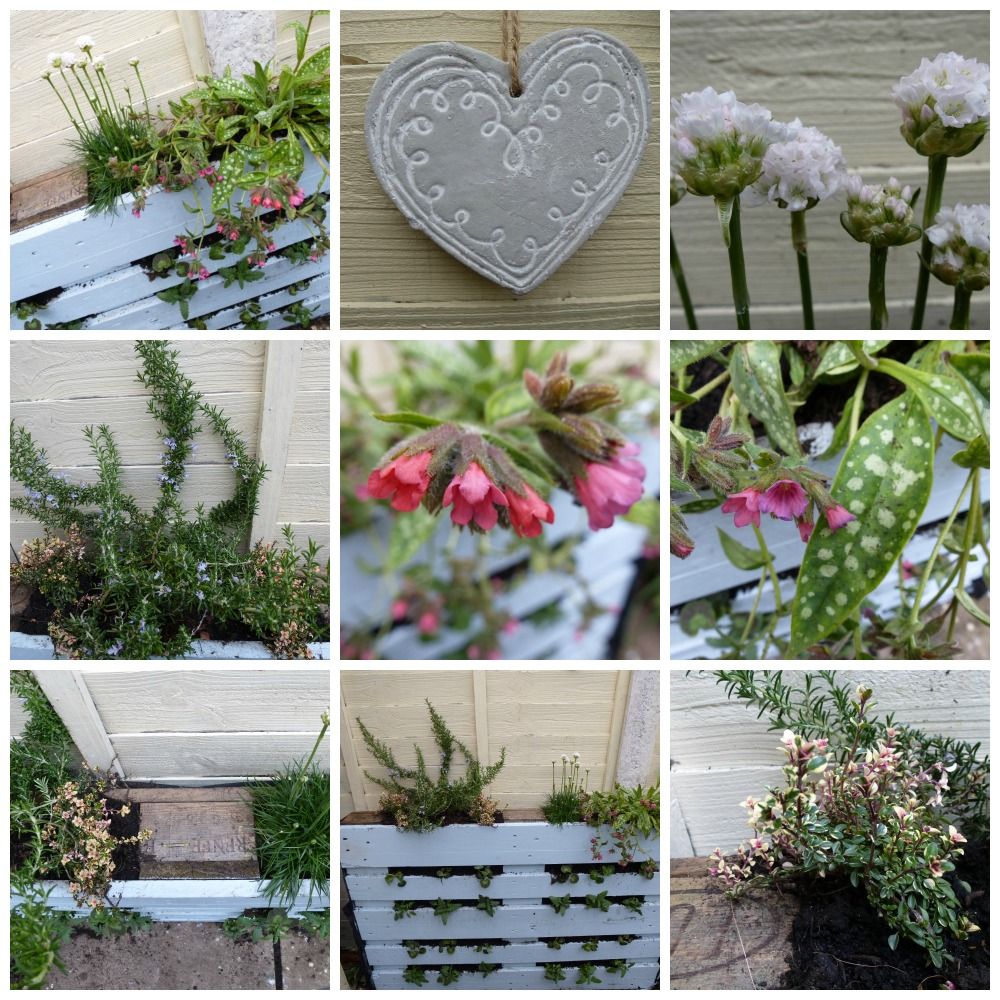 Over the summer, the pallet should have pretty flowers cascading down it in pinks and will look great against my Cuprinol colours.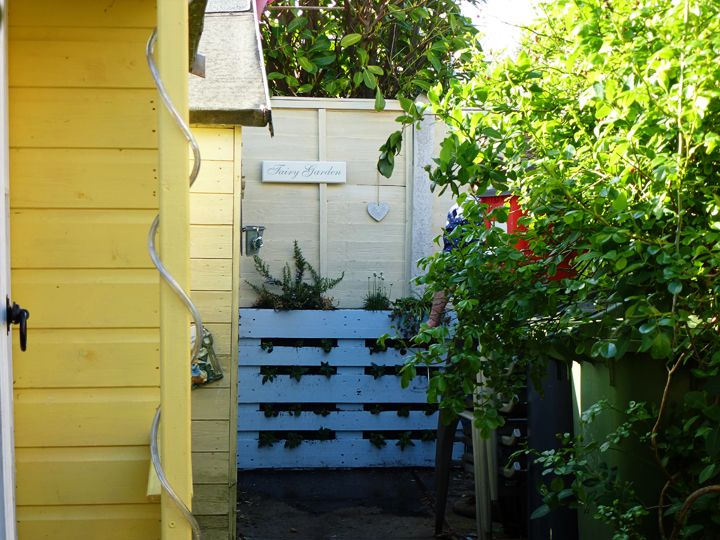 What do you think of my pallet planter? Will you be outspired to have a go too? It doesn't take much to update your garden at all. A small project such as this or repainting a shed can make so much difference to the look of your garden and the Outspiration app really helps you to visualise this and it is FREE, so download today.
To celebrate the launch of this nifty app, there is a competition to win a fab barbecue
and a personalised hamper worth £100 - ends Monday 12th May,
perfect for summer entertaining in your garden. You can enter the competition when you install the
Outspiration app
.
For some more great ideas, have a look at the Cuprinol Facebook page.
Disclosure: This was a collaborative post for which I was compensated for. All words are my own based on my honest opinion.