A colony of swans in the River Soar / Grand Union Canal in Leicester. As we walked around the city for the Richard III reburial events we spent some time in Castle Park overlooking the river.
Swans are usually territorial (like the ones on my
local river
that will come hurtling towards you!) and found just in pairs but where there is a larger area with plenty of food available they will colonise, like here.
These are Mute Swans and you can see the juvenile swans with their grey bills. Certainly they were enjoying the plentiful food offered by kind passers by. They are ok to eat fresh bread but really it can cause algae in water that can be harmful, so it would be better to take along pieces of carrot, potato, spinach or lettuce for them.
Of course in Medieval times they were on the menu and I bet our Richard ate swan.
Recent analysis
shows that Richard III had a rich diet of swan, heron and egret.
The swan holds his legs up like this as their large surface area of their feet is used to control body temperature.
I bet swans have been under this historic bridge, West Bridge, for generations. They can live until they are 30 but unfortunately these days, 12 is a the usual lifespan and that is due to human elements like pollution, fishing tackle injuries, vandalism and dogs. Makes you think what a pest humans are!
Some of the stone heads of West Bridge built in 1891. They depict the characters from Chaucer's Canterbury Tales. I have a bit of a fascination with carved heads,
grotesques
and gargoyles.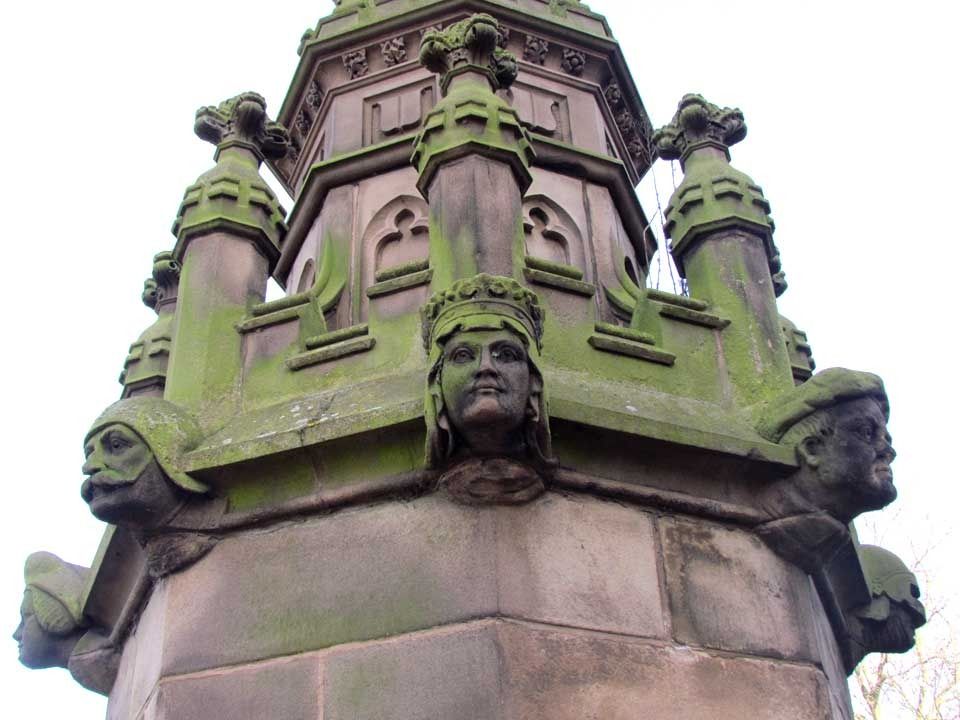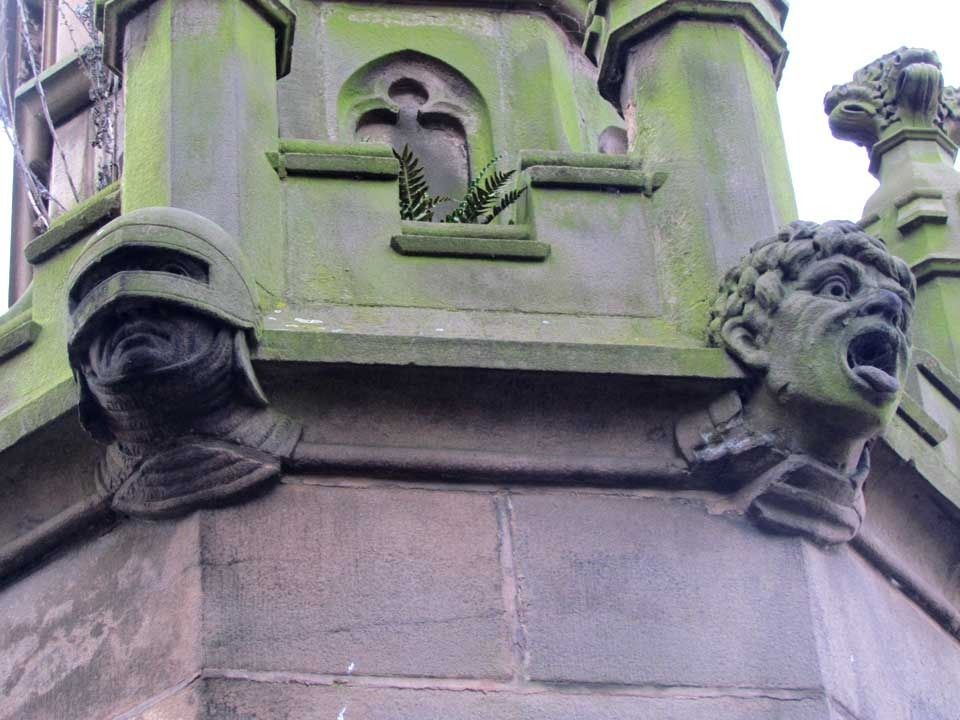 A swan asleep tucks his head away. Happy snoozing away on the river. The slight staining on the head is from feeding in iron-rich waters or from mud whilst searching for water weeds, plants and snails.
So here in Leicester, the swans are for Richard III and what an event that was on Sunday and I cannot wait to write about it. A perfect day of history, sunshine and nature.
I love our waterways in the UK, such special places for wildlife and nice to see us all happily coexisting from walker and canal boats to wildfowl and mammals.
Fairly recently a cygnet had become trapped within a lock system and the parents tried and tried to encourage the young swan to fly out. Eventually I think a member of the boating community intervened and all is well.