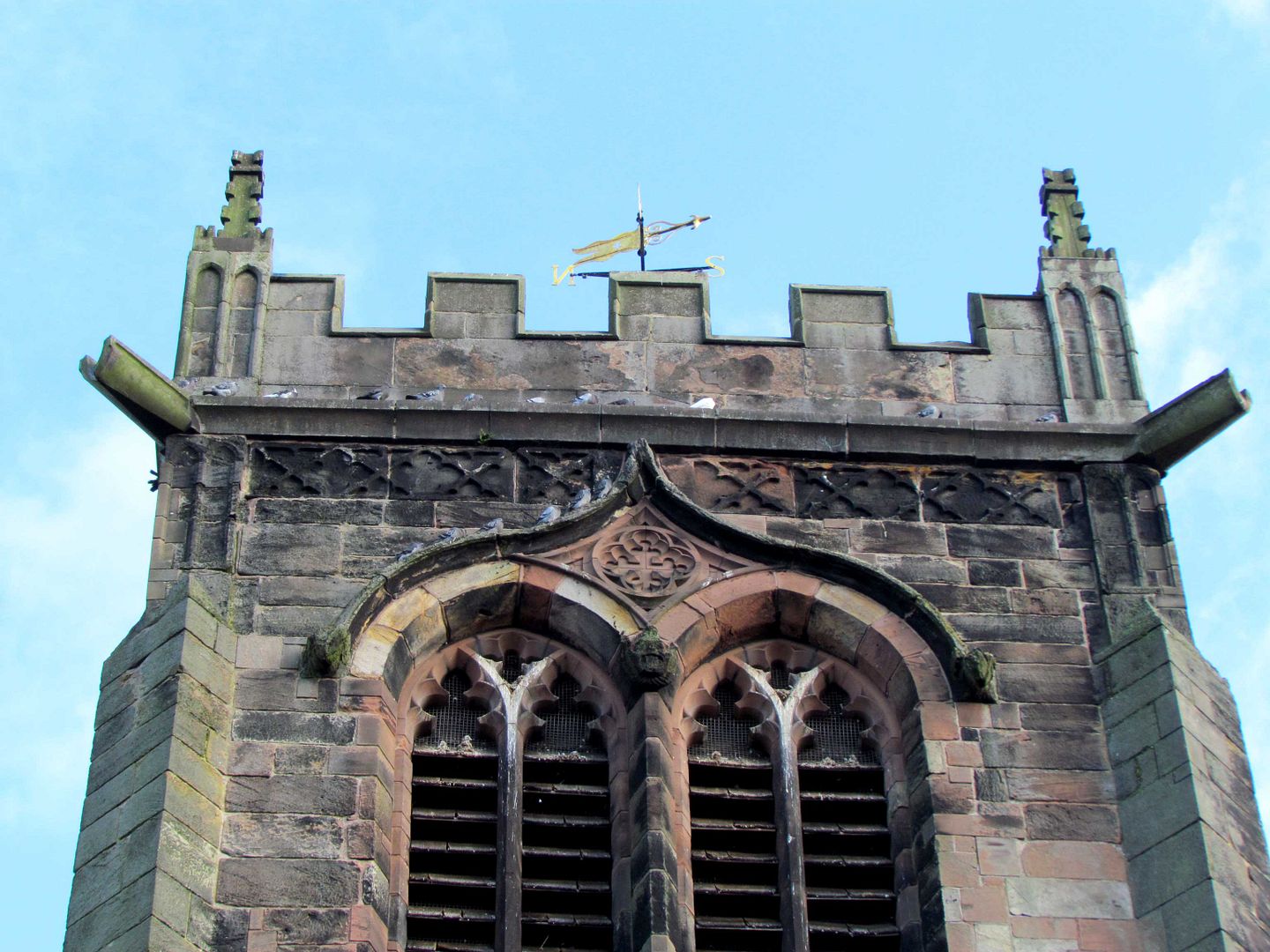 I love these grotesque creatures.
I always look out for them. Peeping. Crawling. Cheery. Menacing. Puzzling.
On churches and old buildings, mossy, crumbling, looking on from lofty heights. But what are they all about?
In actual fact, a gargoyle as I used to call them are those ornaments on water spouts or drains and the ones you can see in my photos are actual grotesques or 'hunky punks'.
Guardians to ward evil off and they were popular in the Medieval and Victorian eras which is maybe why I'm drawn to them and their quirkiness.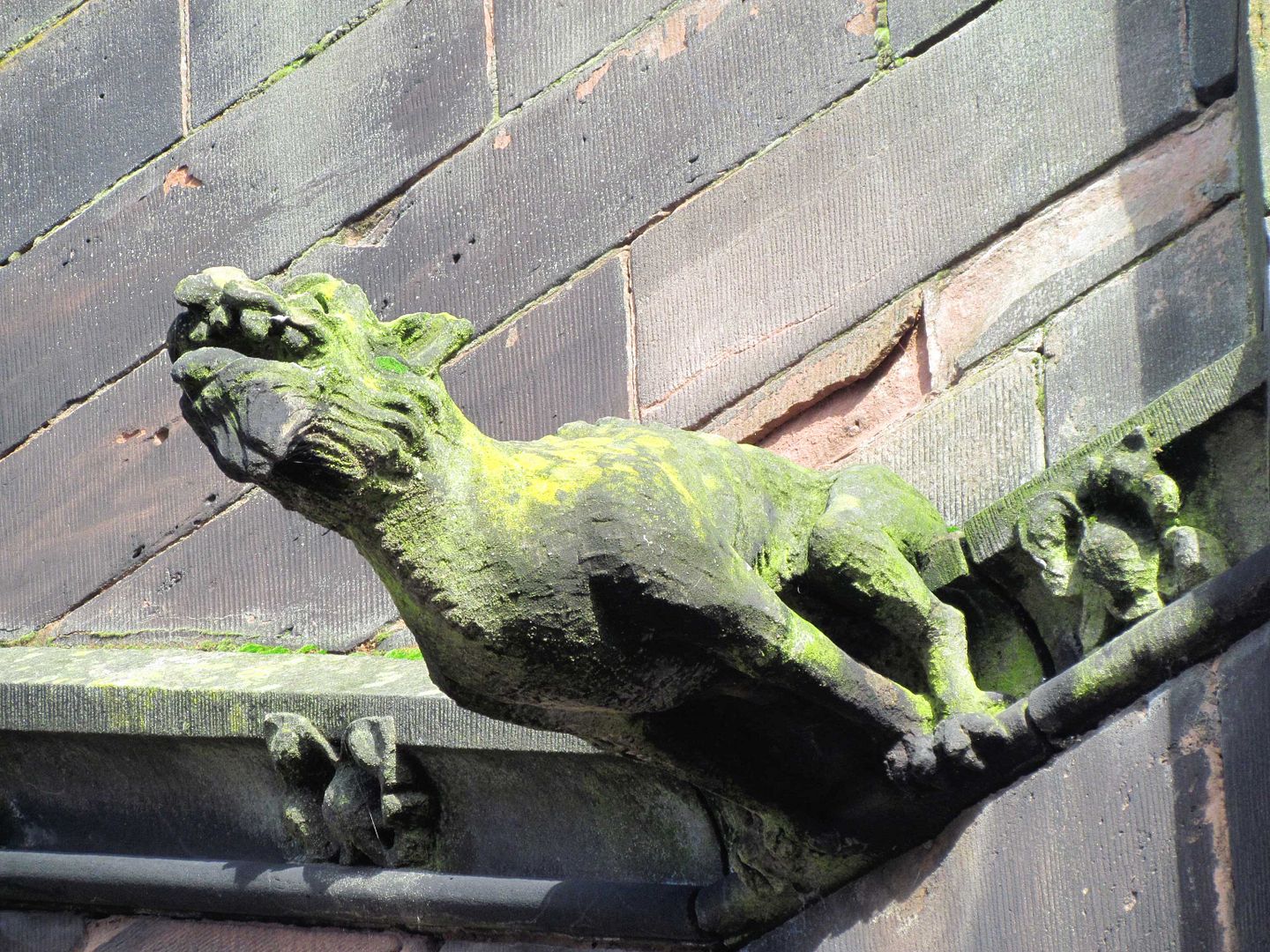 Griffins, dragons, devils, smiling faces and obscure creatures. When you look, there are so many. Lions, kings, queens, face sculpted of people associated with the building.
They guard corners and doorways, drain pipes, towers, arches and rooftops.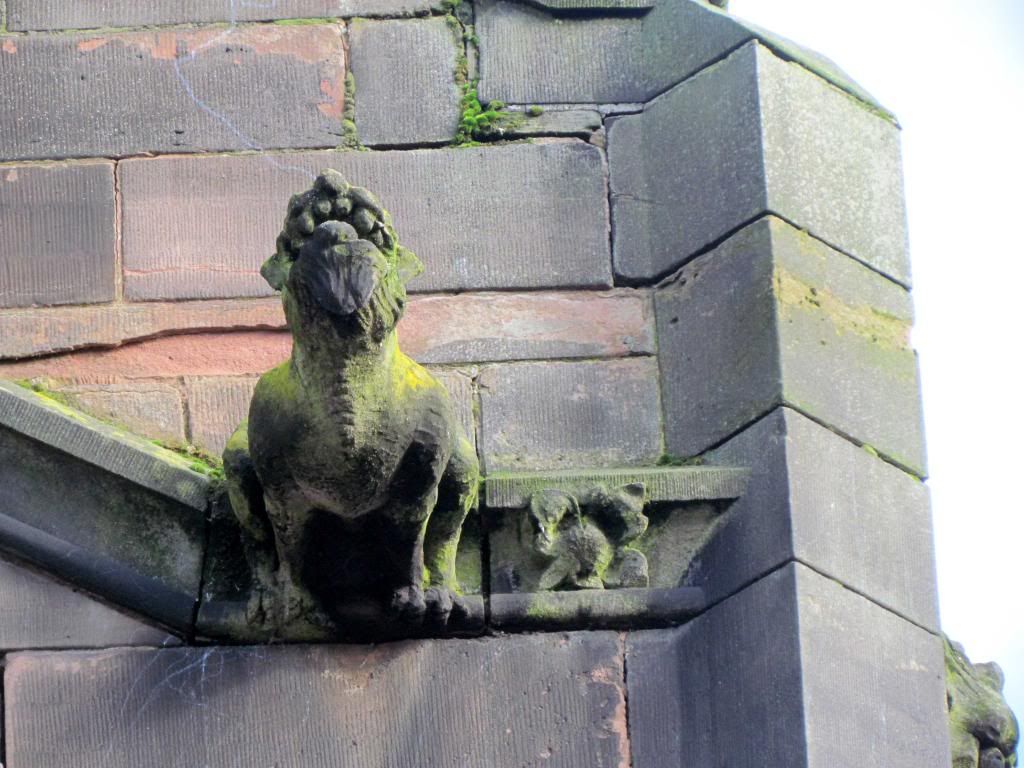 I have been looking for one for my house and keep my eye open for one for sale at garden centres and online. I was lucky to stumble across some being sold at Ludlow.
This grumpy chap would be quite nice for the garden.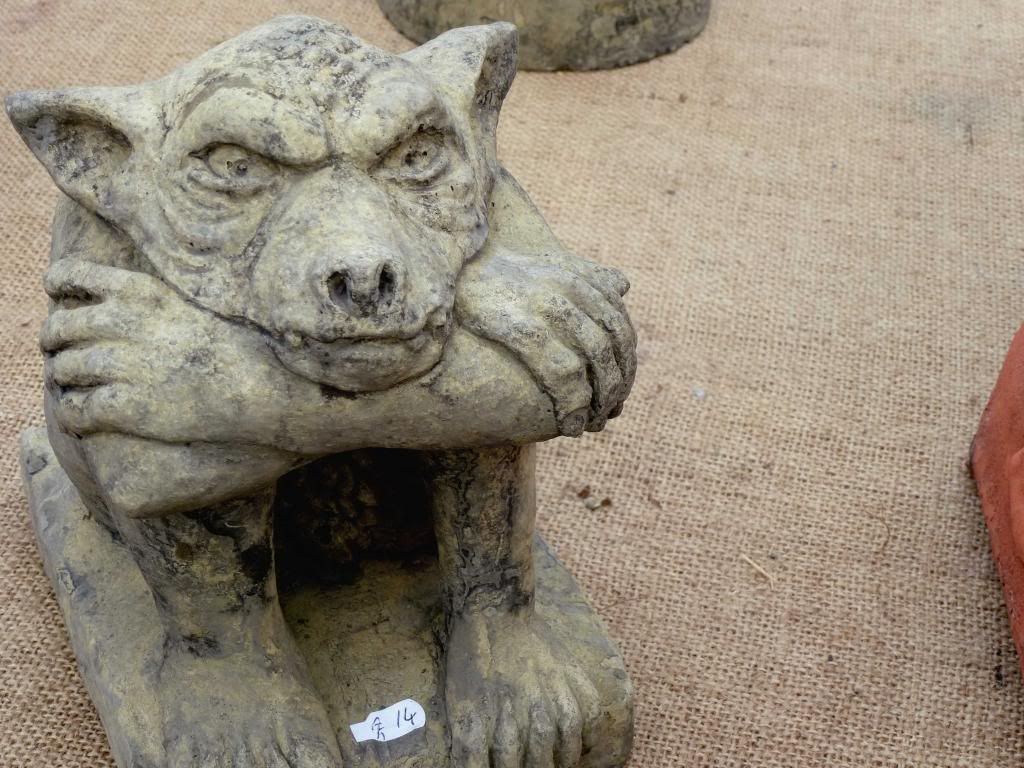 The boar would also be amazing as the white boar is associated with King Richard III
On my pre Christmas budget though I could afford the small fellow you can see below. He is based on an Oxford College gargoyle (grotesque).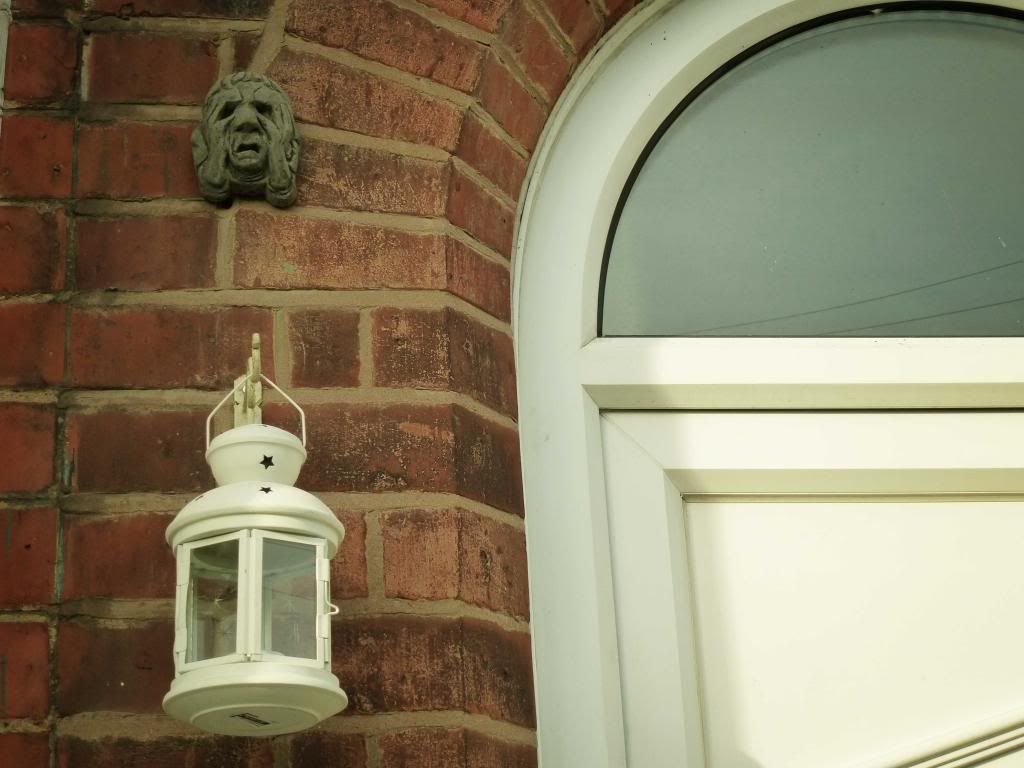 He is by the front door and I like that he is watching whoever enters - I wonder when he will get noticed?