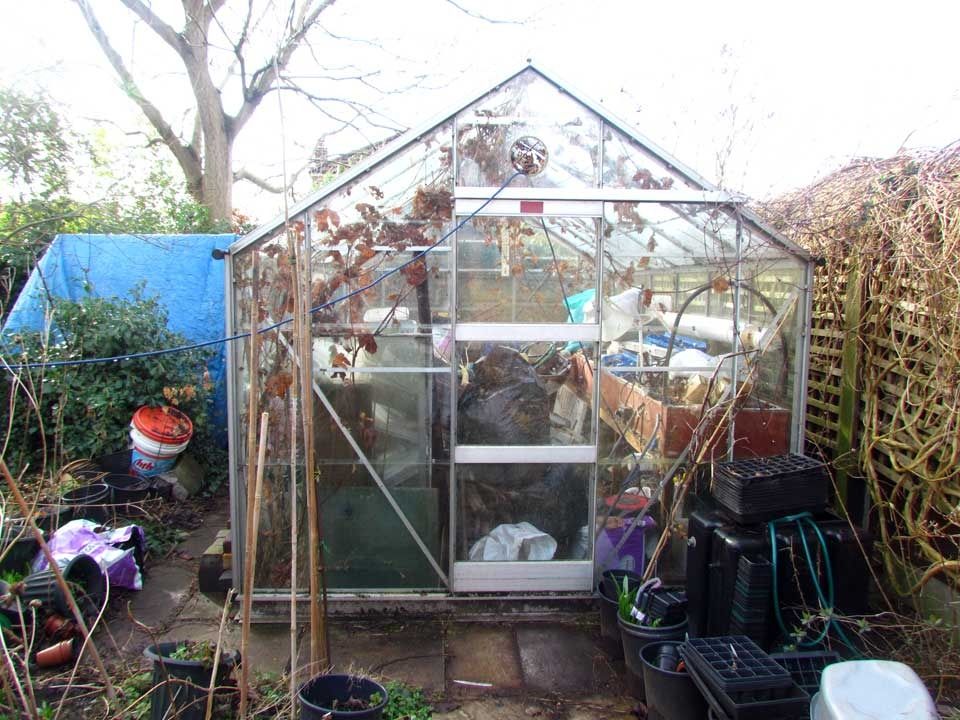 I had a little nosy around the garden at my parent's home and my dad has told me just how behind he is this year with tidying, getting the greenhouse prepared and planting seeds. I couldn't even get in the greenhouse for all the junk! But here it is, as hopefully in a few weeks I can show you all his marvellous vegetable seedlings and flowers growing on heated beds like they were
last year
.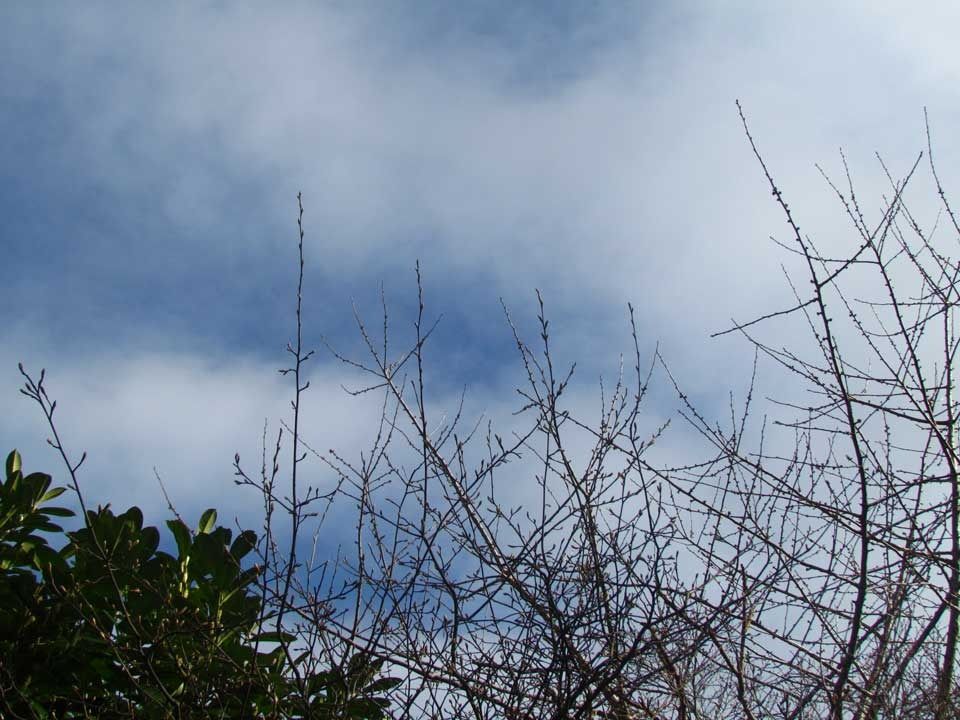 The garden has primroses and crocus dotted about amongst the pots and trays still waiting to be put into use. Dad's fallen behind as all his time has been spent chopping up logs for the wood burner he installed before Christmas.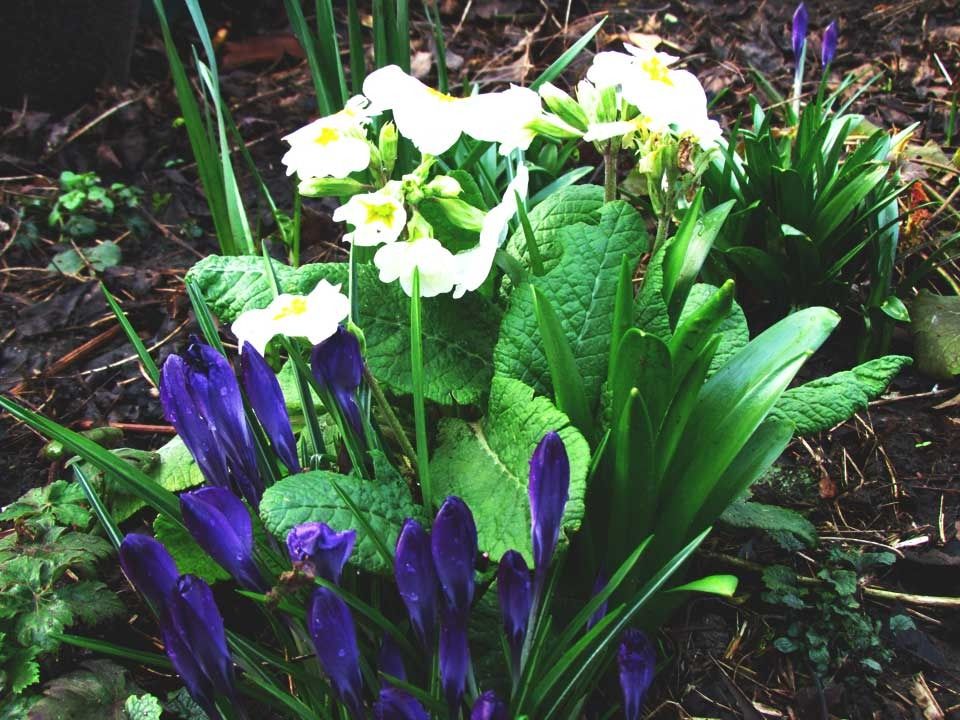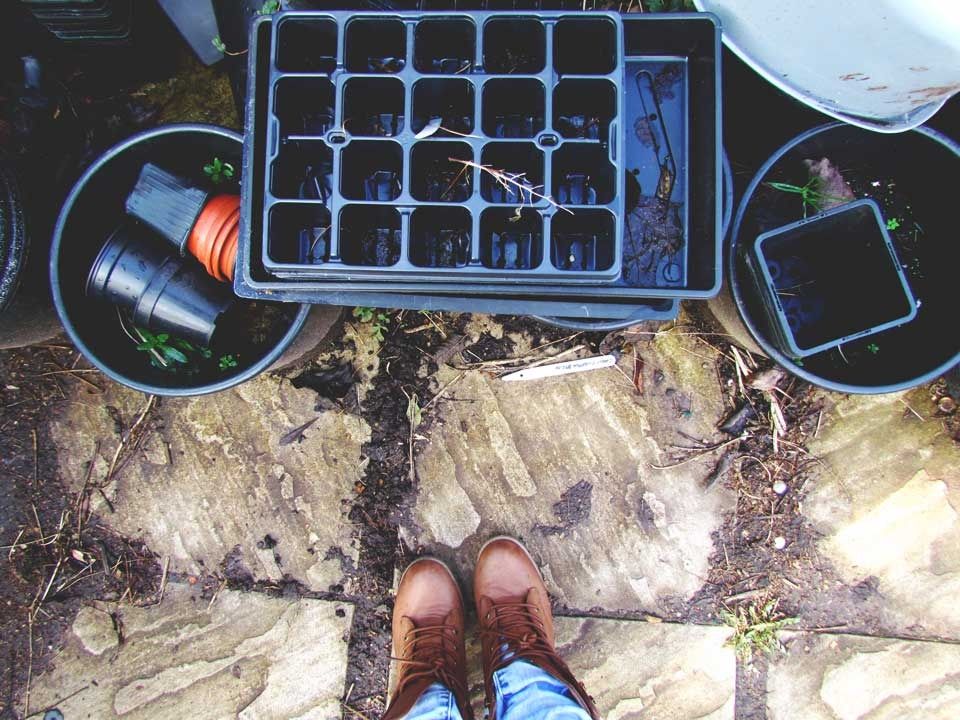 The frogs in the pond are back and next time I will be looking for frog spawn. Spring is here as soon as I see those big eyes watching me as I skip around the wildlife area. Not long too before the Marsh Marigolds are cheerfully colonizing the water's edge.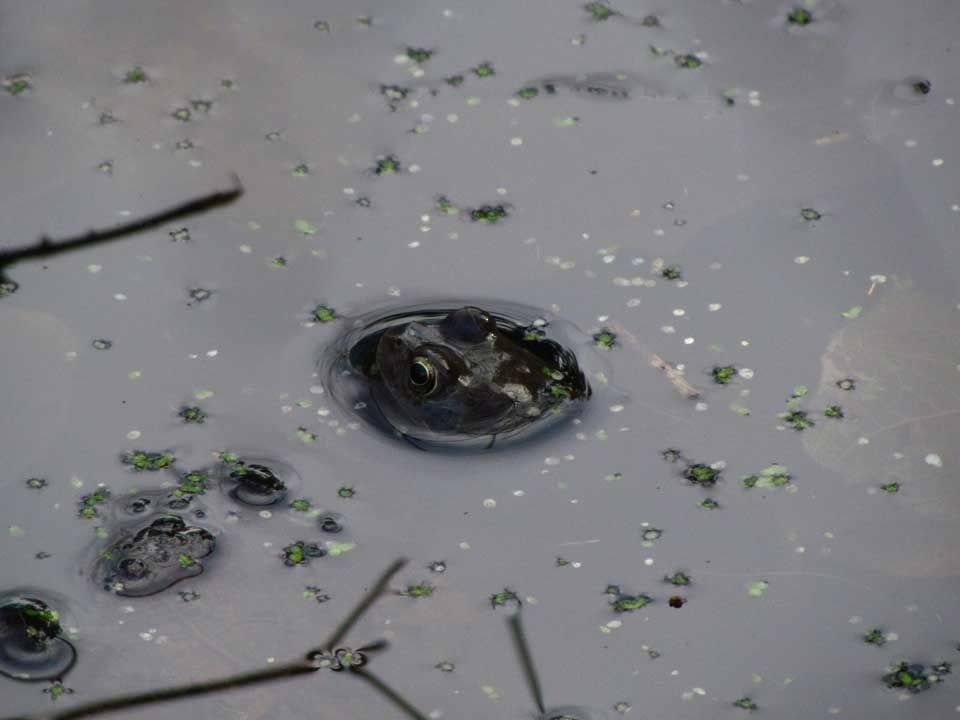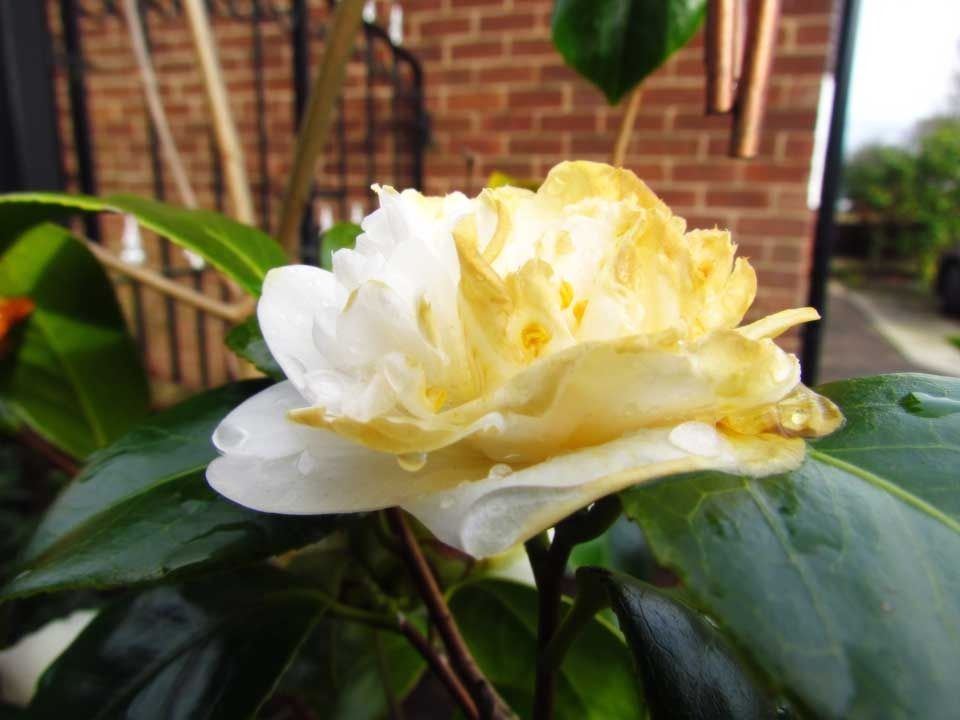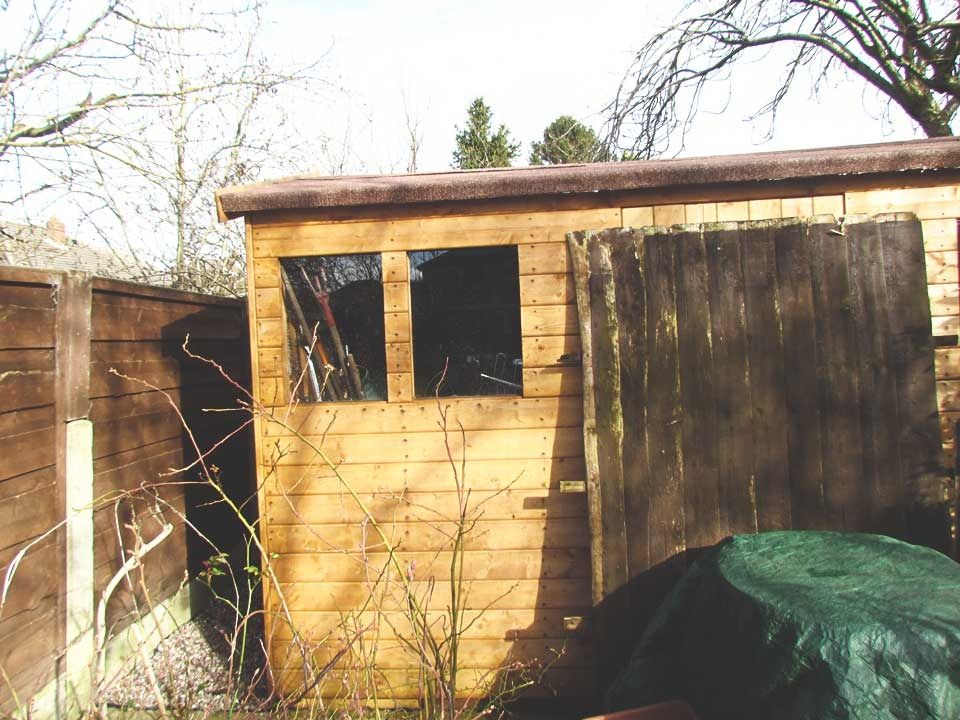 Beautiful globular ivy fruits that I most definitely need more of in my own garden for using in my own mini floral offerings in vases and jars. I have a little bit of ivy growing on a wall so I shall have to investigate how to propagate them.
Fox mad! They live under the shed. There's all sorts of wildlife in this garden but not so may birds at the moment due to all the local cats visiting too frequently.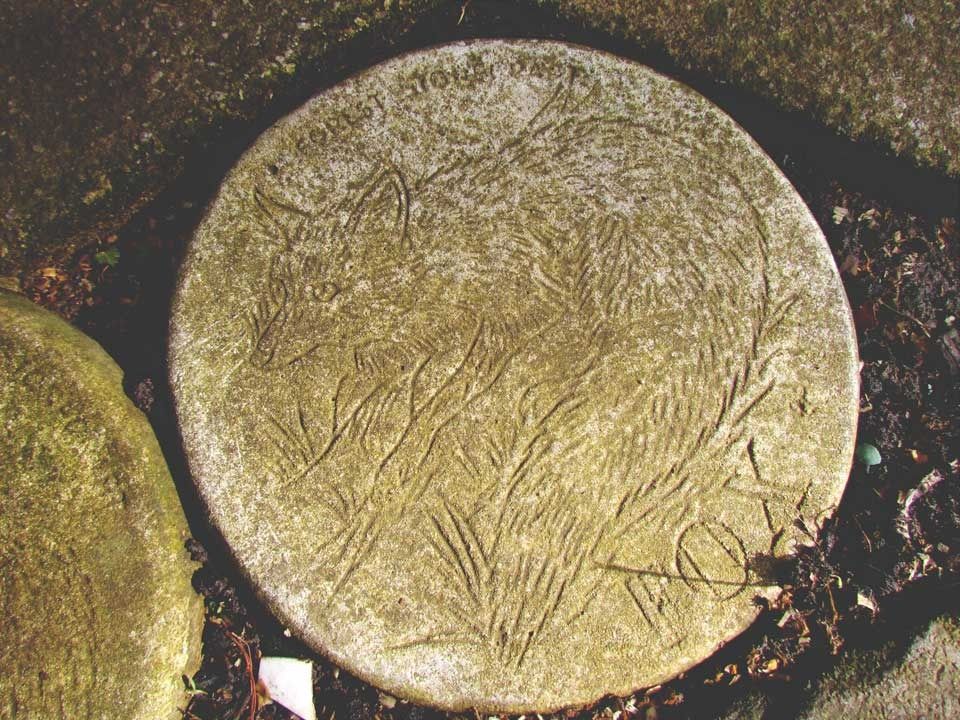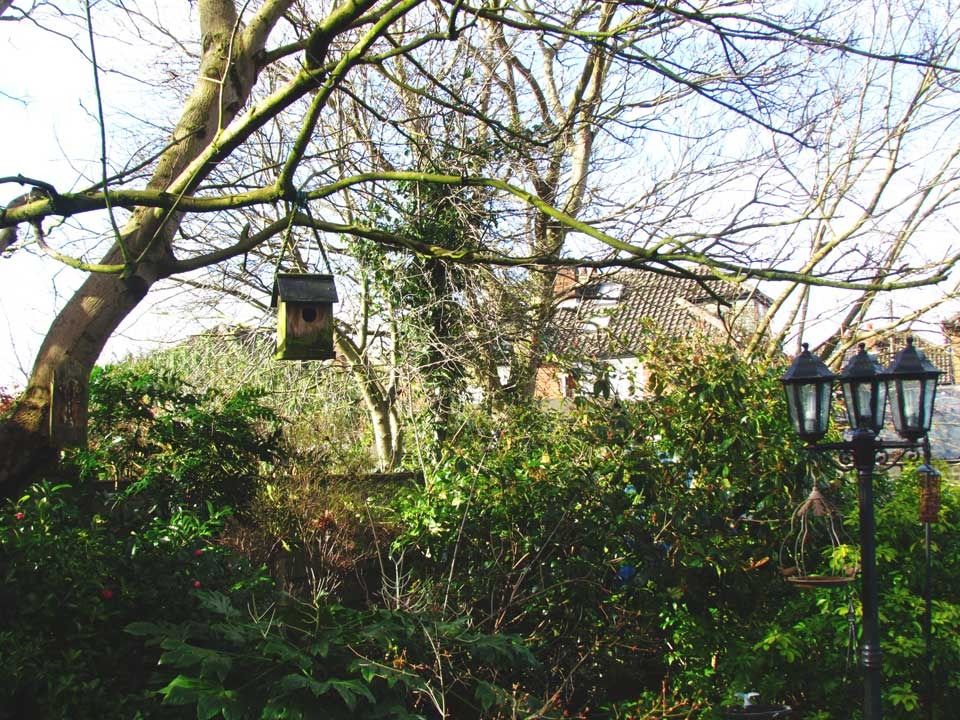 A chirpy Goldfinch sang in a tree, a melodic twinkling noise that it is no wonder a flock of them is called a charm. Also my current book group book is The Goldfinch by Donna Tartt, have you read it? It's pretty good so far although I need to get a move on with it for the start of April.
Have a look at the bountiful selection of gardens at How Does Your Garden Grow? at Mammasaurus by clicking on the icon below.