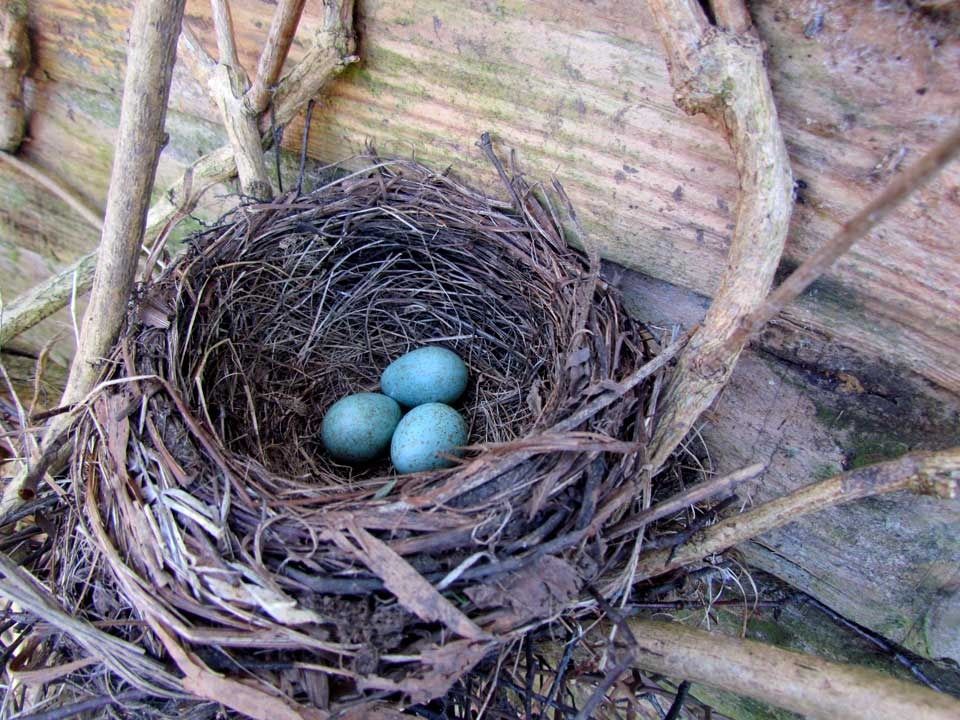 What a special discovery this week in our garden. After seeing a nest being careful crafted, twig by twig and dried grass with leaf and old plant material. A perfect nest, how clever and how snug.
A beautiful female blackbird, brown of course and speckled is she in comparison to her glossy black male mate.
Eyes catching ours from a distance, blinking, checking.
And then she left, just for a little while and we took a peek.
A clutch of 3. Blue and precious. Our hearts filled with joy and we felt such care towards these birds and their eggs.
We put some extra food out. A fat ball filled with meal worms, some chopped apple, dog food and cheese. Then made sure that clean water was available.
The female only sits on the nest for the 14 days incubation period and then the male will come back to feed the hungry fledglings.
All under a jasmine, so quiet and protected. But my oh my are we nervous and we keep checking from the other end of the garden so as not to disturb her. Hoping that they will all be ok and the weather will keep warming up.
Our lovely blackbirds.