Life is buzzing in the garden and the places we visit. Squirrels are out and about looking for their food caches or taking advantage of peanuts left out for the birds. I'm a big squirrel fan, I love their acrobatic antics and their cheeky demeanour. They are such an easily spottable animal too for young children to see.
The weather is still quite cold and I've been putting out plenty of food for the birds frequenting the garden that I feel responsible for. I keep having a look from afar to check that the blackbirds are around and honestly cannot shut the door for the evening unless I know
Mrs Blackbird (Florrie)
is on her nest.
I had a bird food shopping spree and bought all sorts of suet feed and meal worms from our local bargain store. A small price for such huge gains; for us to see the birds and feel all warm and fuzzy that they're in our garden and of course for the birds themselves when they are busy nest making and incubating clutches of eggs. Hatching is going to be very soon so I do hope the weather warms up a little.
The Blue Tits have been busily flying around the garden from branch to branch. Very noisy for such little birds and always the first to spot a cat lounging on the tin roof of a garage that backs onto our row of houses. They alert me to the window......and the dog too who spots the feline lounging. We keep our eye out for cats but really they are too far away and don't look bothered. Still the Blue Tit likes to be cautious.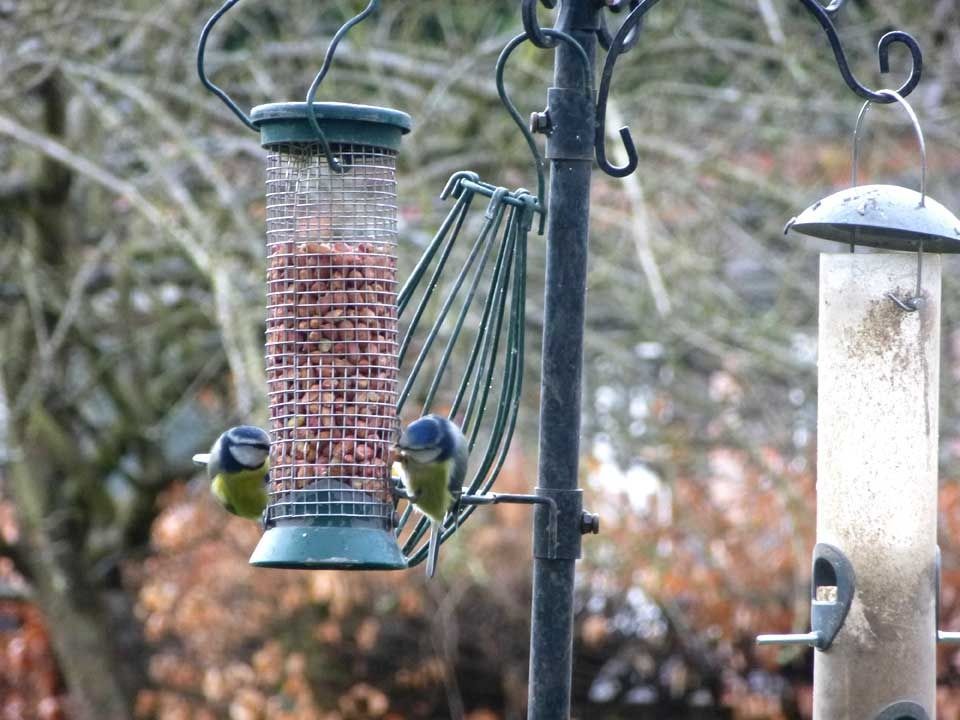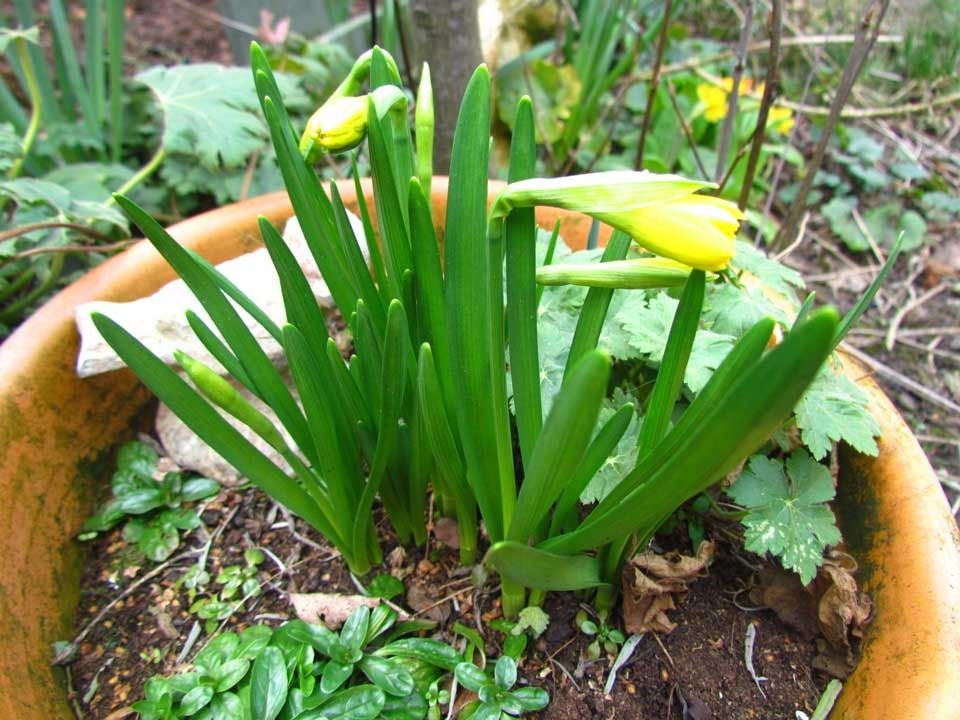 The Blue Tit sings away in our neighbour's tree and every so often flies up vertically and then lands back down. They often get chased by the blackbirds too when they are close to their nest at the bird table pecking at the suet blocks. Such a great opportunity to study bird behaviour, these snippets I have in the garden, watching carefully at my little wildlife soap opera.