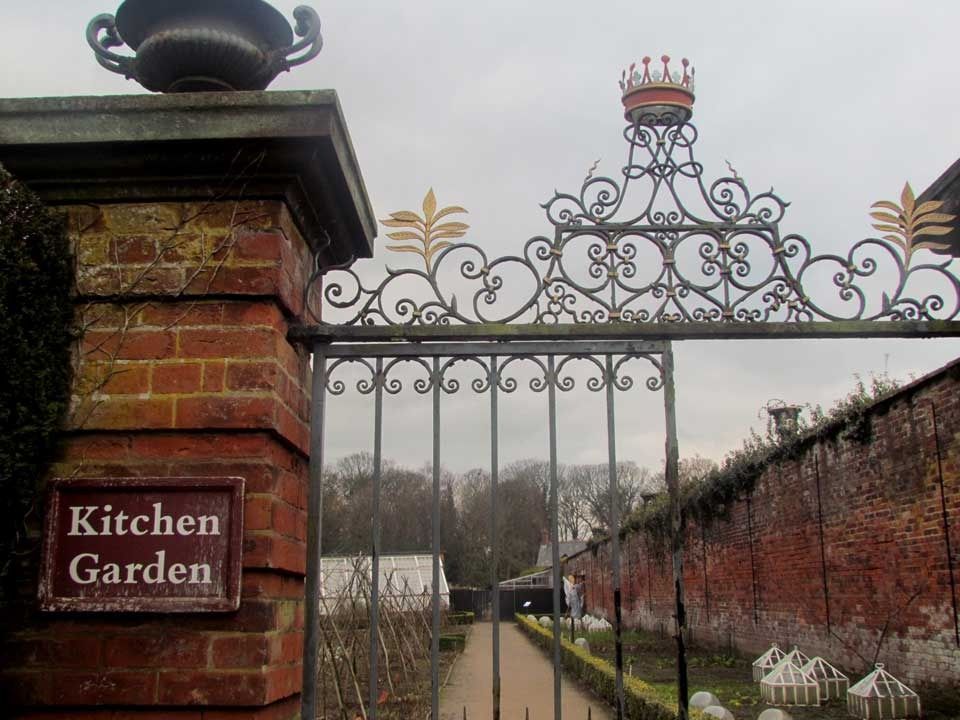 So many things that I am rather partial to in one little place today....
Here we go..................
Wrought iron gates
, swirly, decorative grand entrances and ornate designs.
Kitchen gardens
with their rows of produce and grand ideas that they give me for my small allotment plot.
Archways with absolutely anything scrambling their way across, whether its a vine or a rose or a
fruiting arch
like this which will look magnificent in a few week's time full of white blossom. Roll on all the photo opportunities.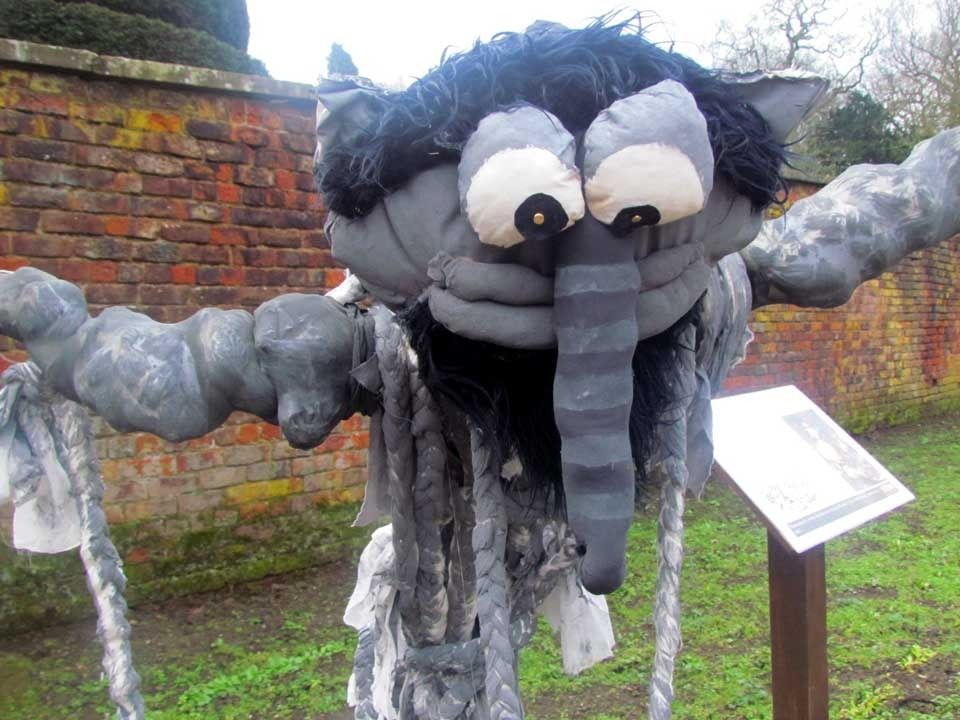 Mythical creatures
, still love my fairytales so finding a goblin hovering in the borders was exciting. And of course it is a scarecrow and I completely
love scarecrows
, straw hat wearing freakish things that they are. In this garden though there are enchanted scarecrows so all sorts of fantastical creatures and beings.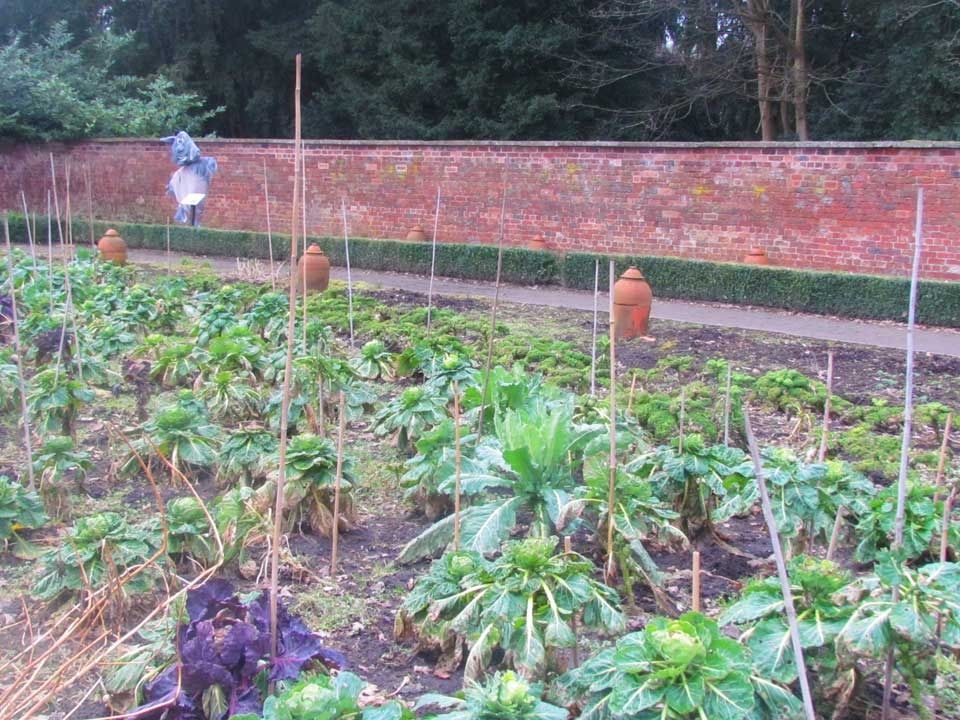 Rhubarb forcers
oh how I long for one but it would probably wander off the plot and too expensive to take the risk. They look lovely though and better than the bucket I am using on my rhubarb coming through at the allotment.
Helpful
gnomes
who help the rangers look after the deer.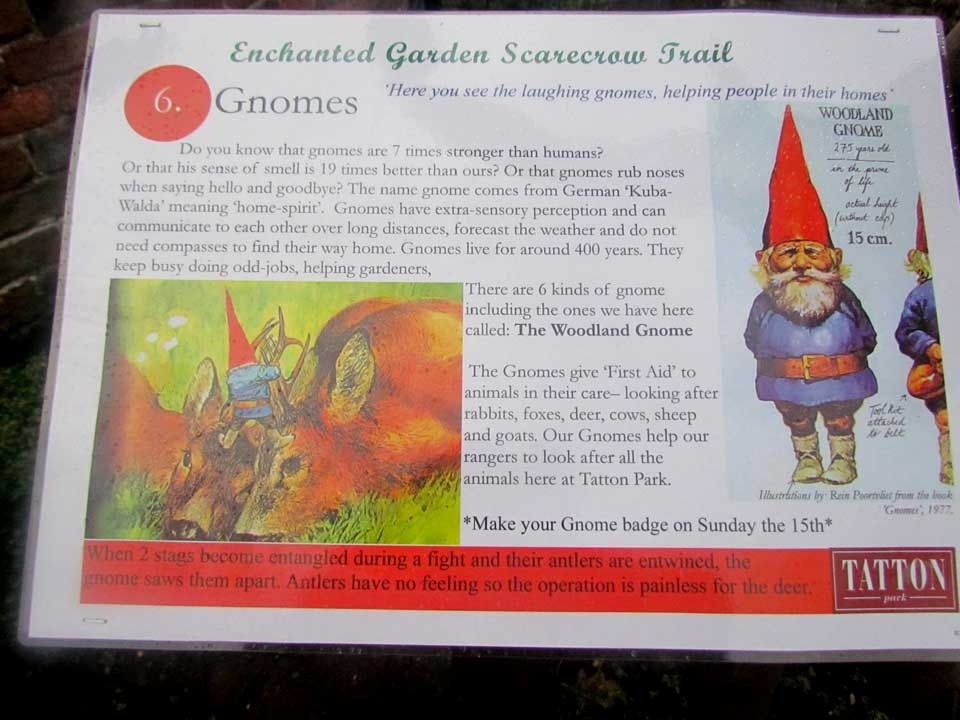 Now maybe it is my imagination but I see Zero the dog from
The Nightmare Before Christmas
in the topiary. There's a spectre guarding the gate here.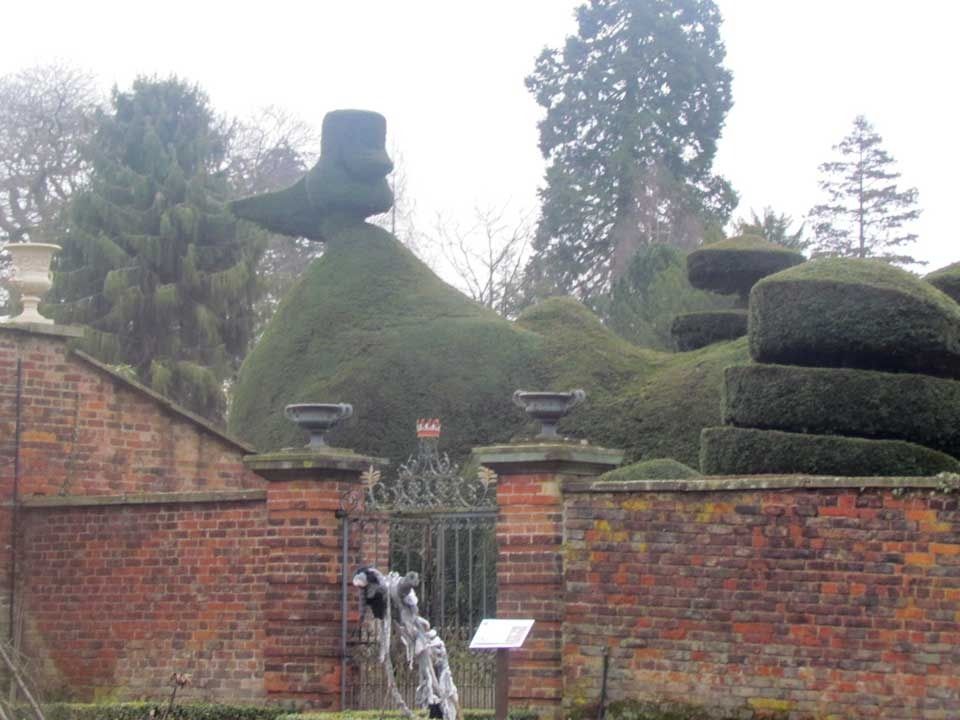 Pretty wooden plant markers
are an idea I am pinching for the plot. I'm going to paint them in different colours like
these
I found on Pinterest.
Secret passages and
nooks and crannies
. Turn this way and that way, another area to explore. Past the ogre............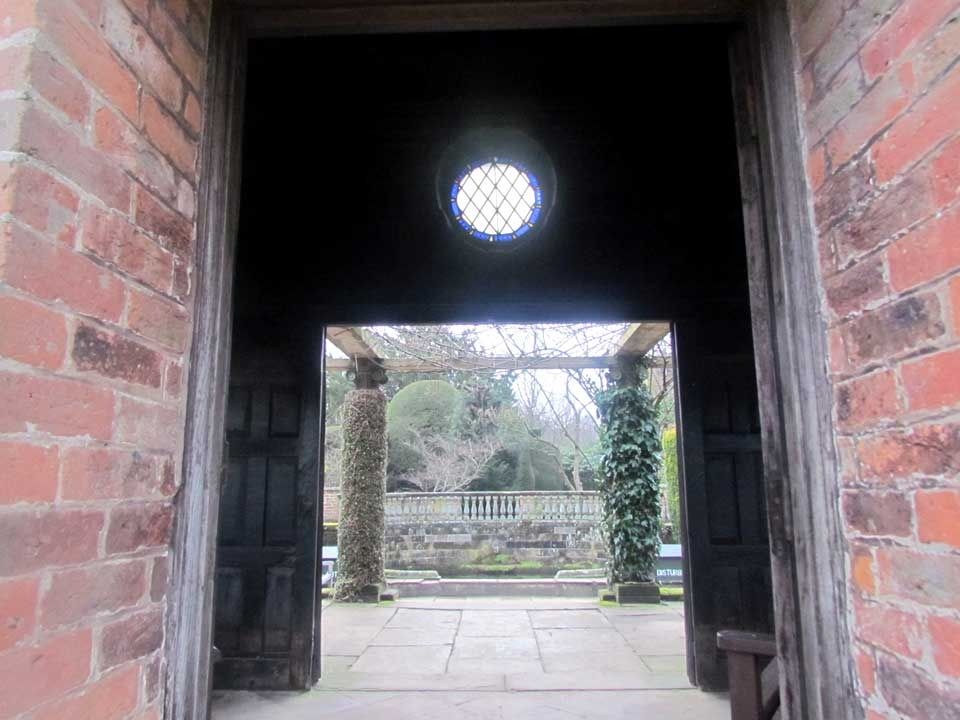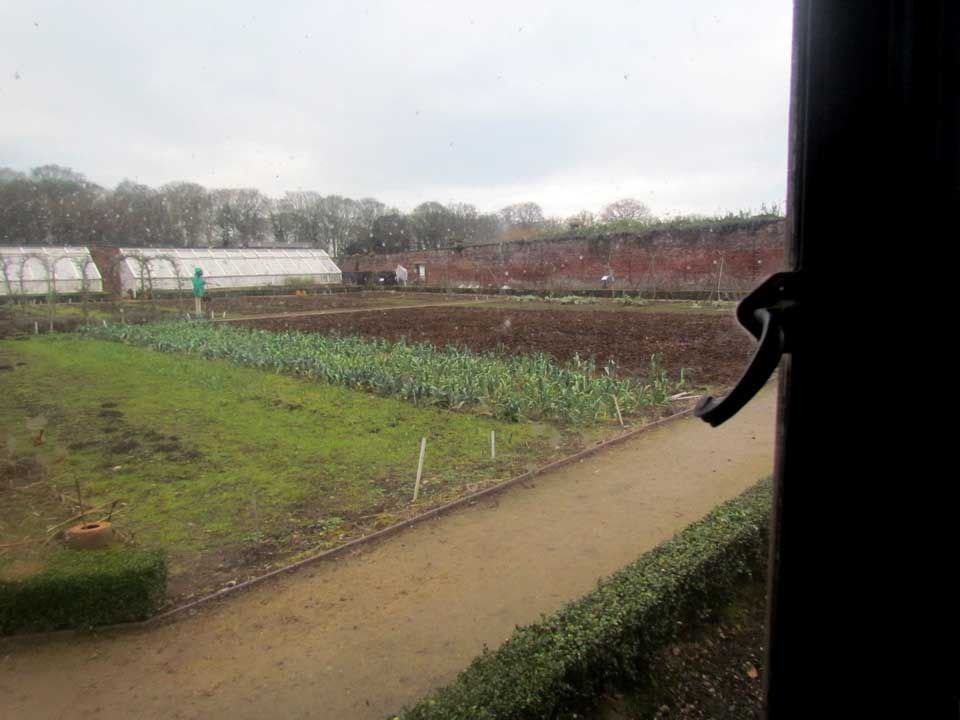 Perfect
vignettes set up by windows
always a favourite shot for me.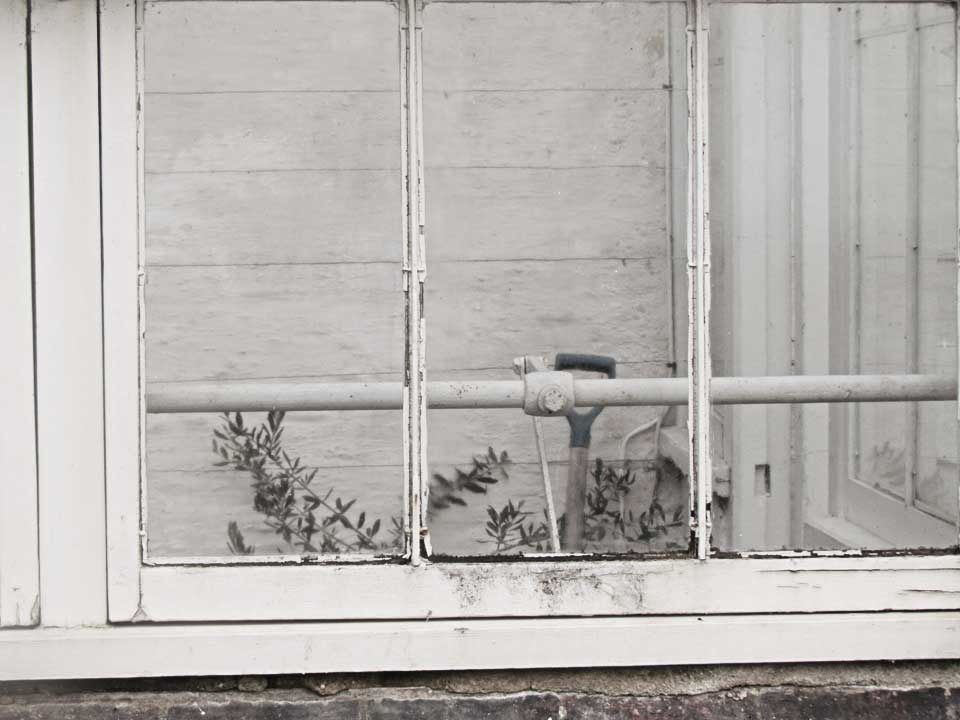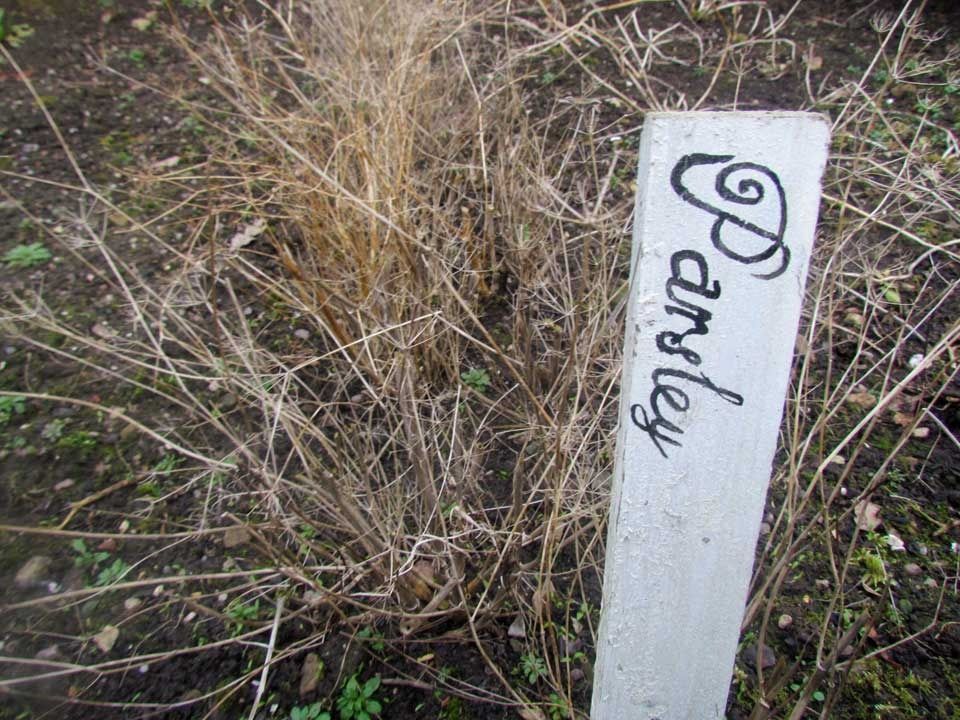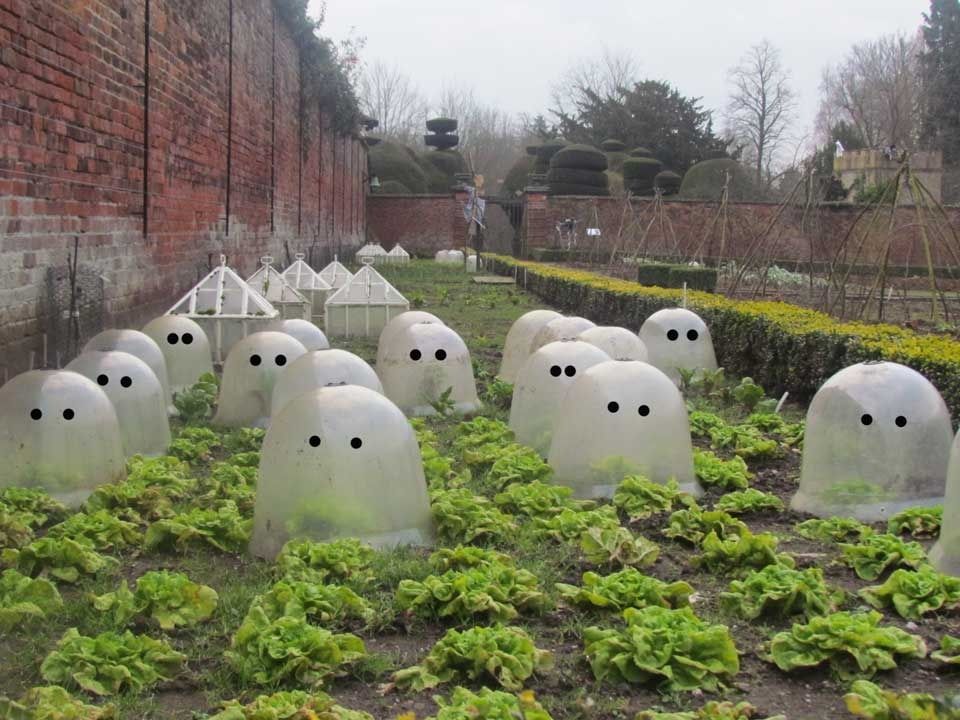 Rows of things
, anything. My eye drawn to them. Rows of purple sprouts, canes, winter lettuce, cloches...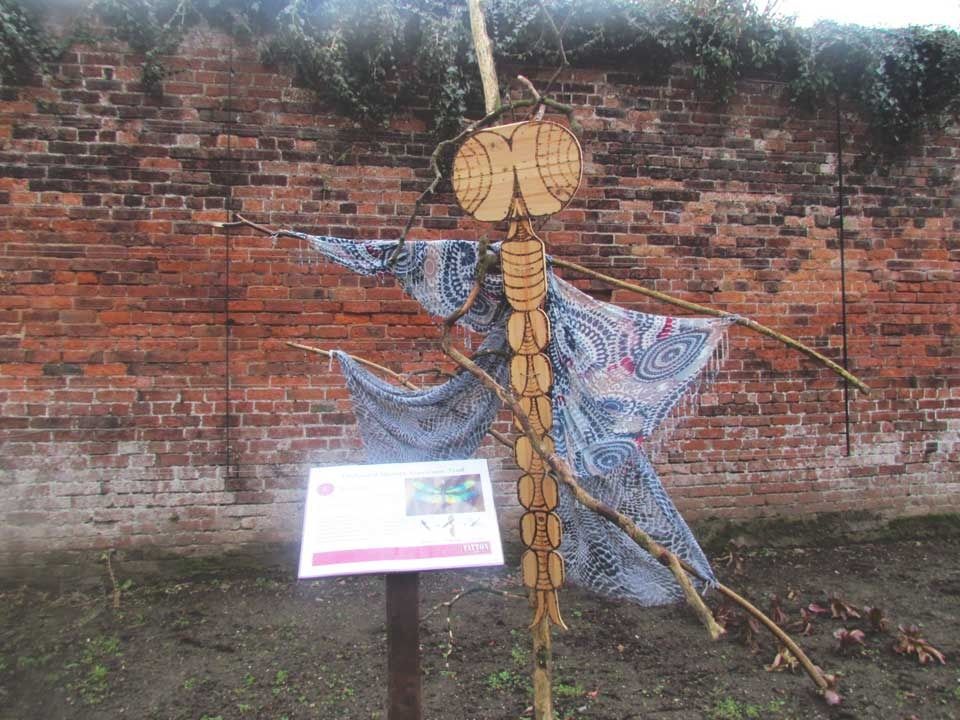 Dragonflies
and a graceful scarecrow here- brilliant idea. How many scarecrows can I have at home or the plot? Just can't make my mind up what character to weave together. Have you ever made one. I really do have a fascination for them.
Of course the kitchen garden at Tatton is a
walled garden
, my dream garden. Walls for espaliered fruit to grow along and a warm microclimate keeping the worst of the frost away.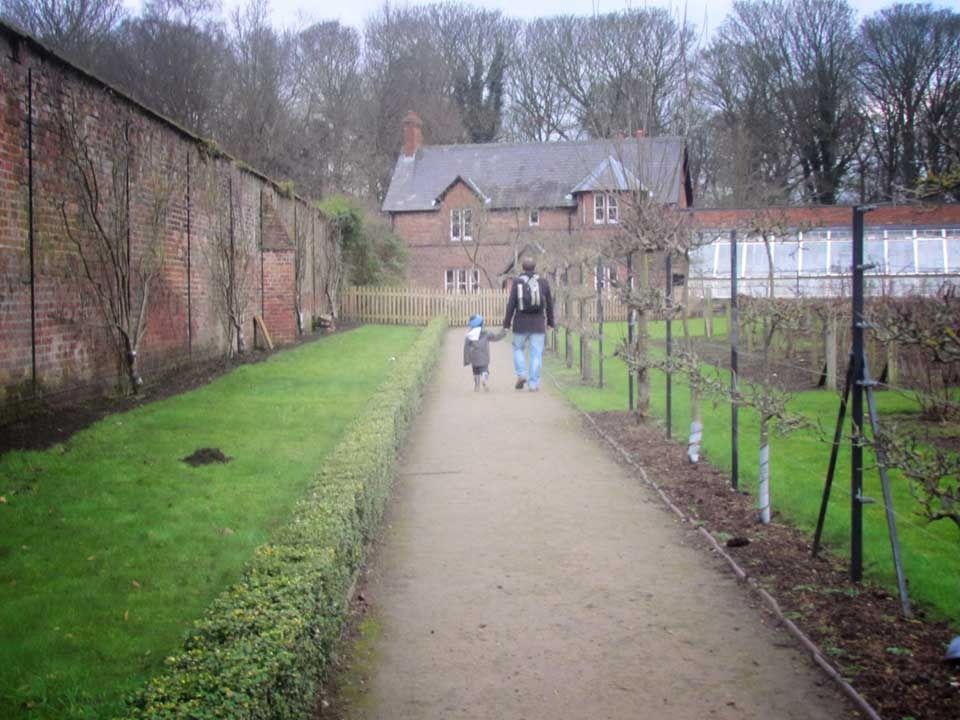 Beneficial bug houses
, so easy to make from bricks, tiles, old wood and canes. Great for providing a home for the creepy crawlies. I'm going to make one of these for the allotment too.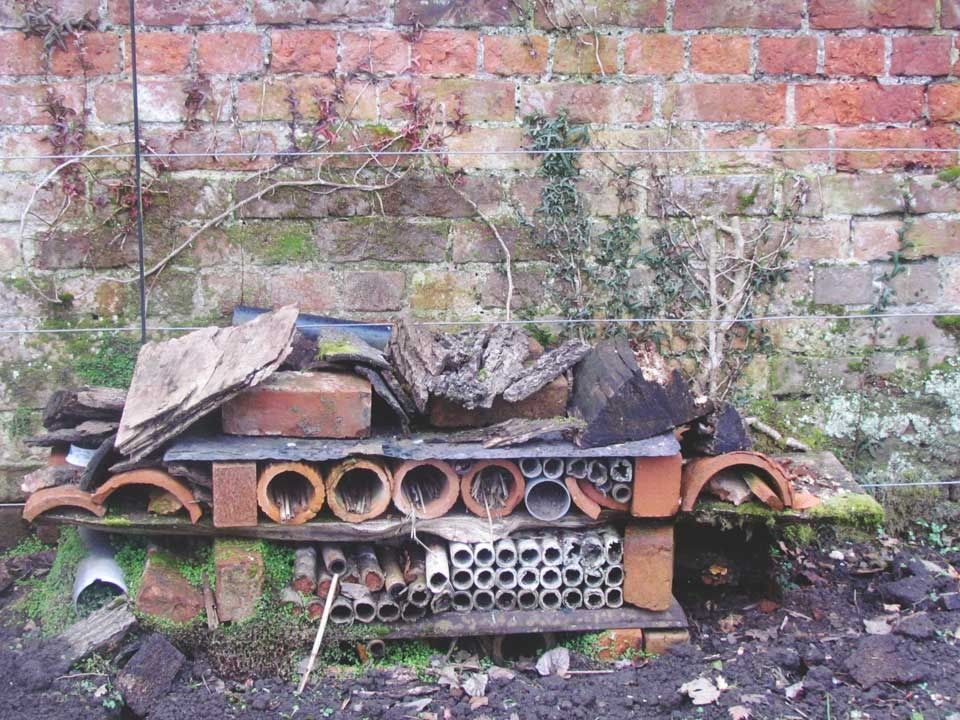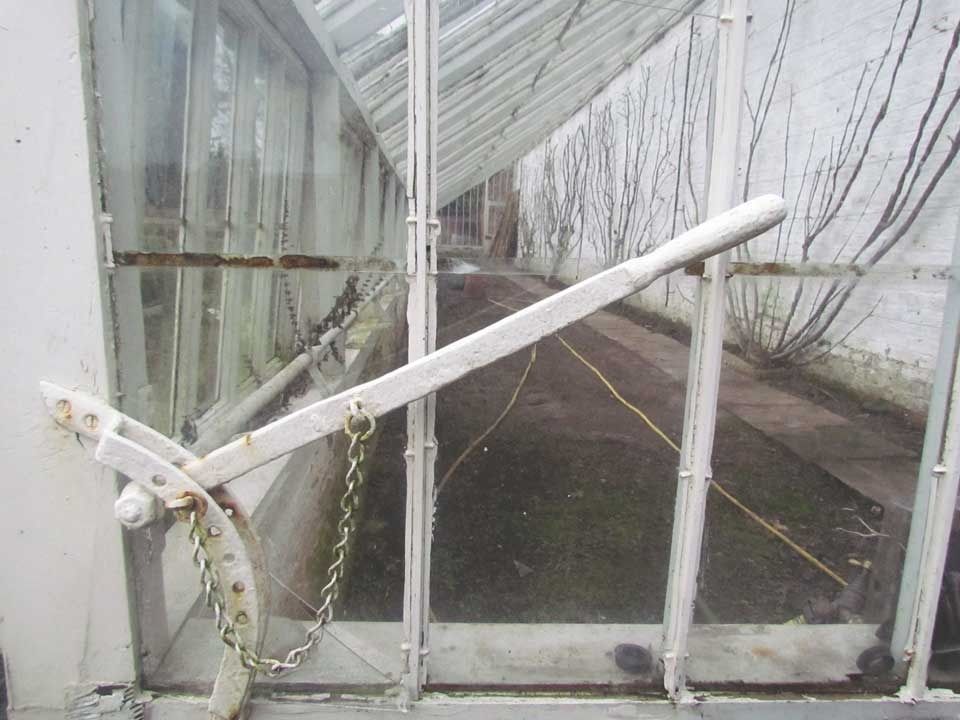 More
glasshouses

like last week
; this is the fig house. My favourite enchanted scarecrow, the
pixie
, what a pleasant fellow he was.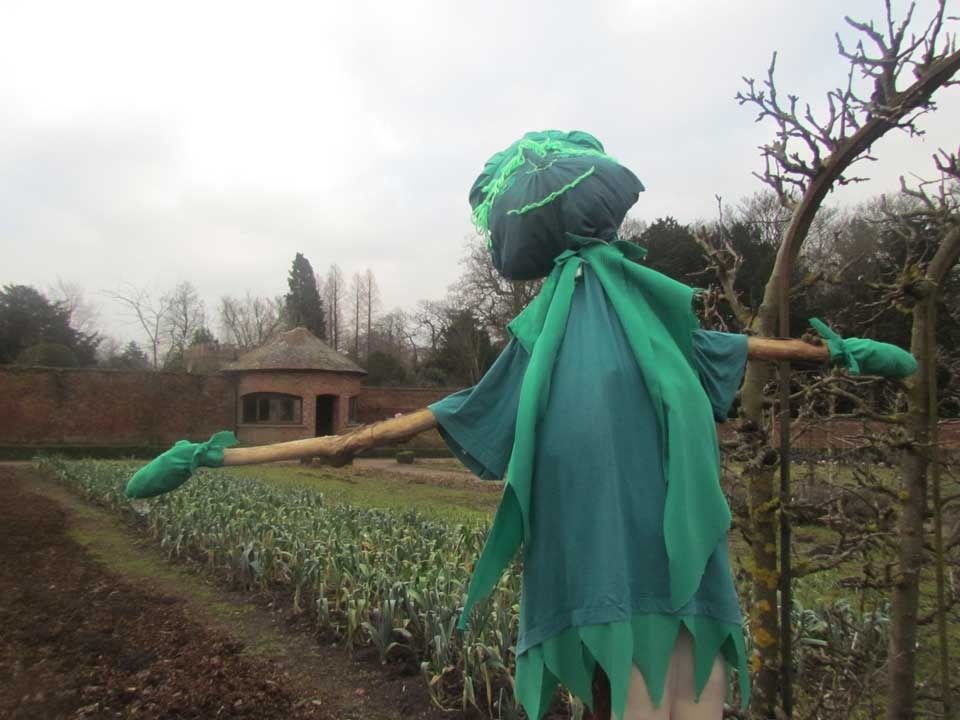 Always one to
sneak a peek
behind the scenes. Nosy person that I am.
Finally, great spooky ghost scarecrow, a fearful looking spirit all netcurtained against the wall.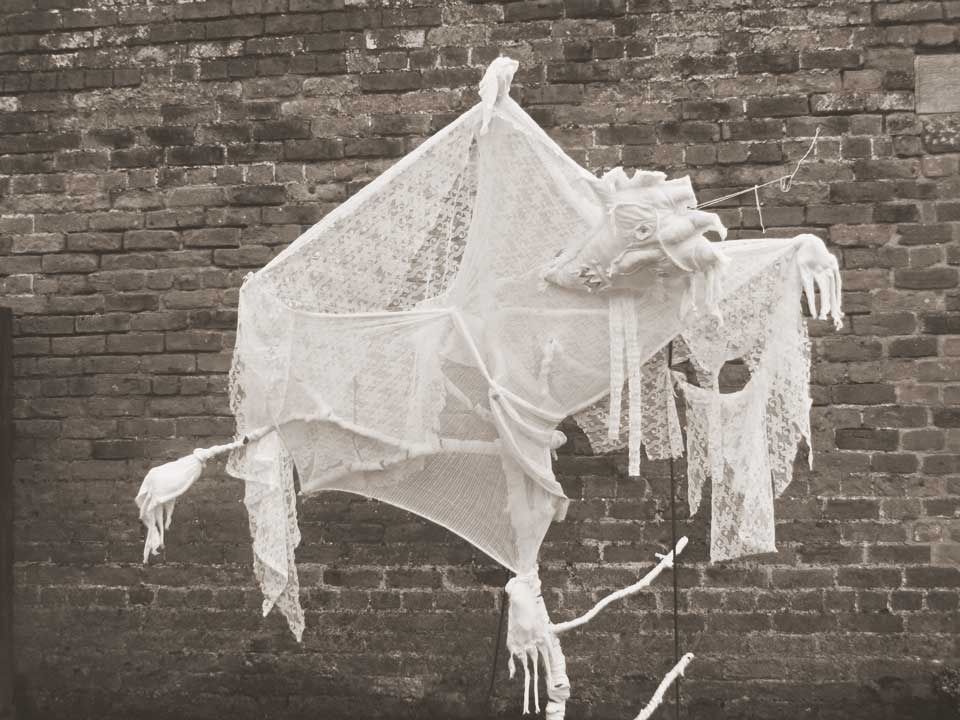 The scarecrow festival is held at Tatton Park in Cheshire every February. Our next local scarecrow festival is at
Quarry Bank Mill on the 23rd May
.
There were 70 scarecrows in total so I still have the rest of them to show you. Sorry! I'll bore you rigid with them.
If you are fed up of tattie bogels, please go and see what garden tales are happening on How Does Your Garden Grow? at Mammasaurus.
Follow Happy Homebird's board Happy Allotment on Pinterest.