So every March is brimming with presents for me, Mother's Day and then my birthday so I get to go and choose some plants for the garden as part of my gift.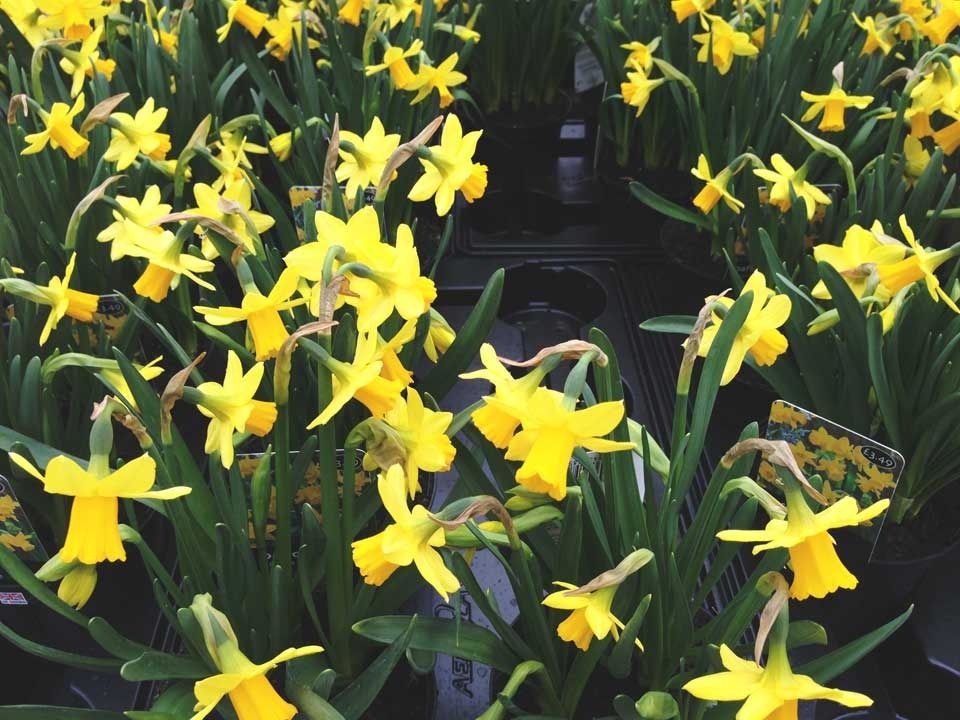 Still loving the garden centre trolley like he did
last year
. I'm also still finding it hard to choose,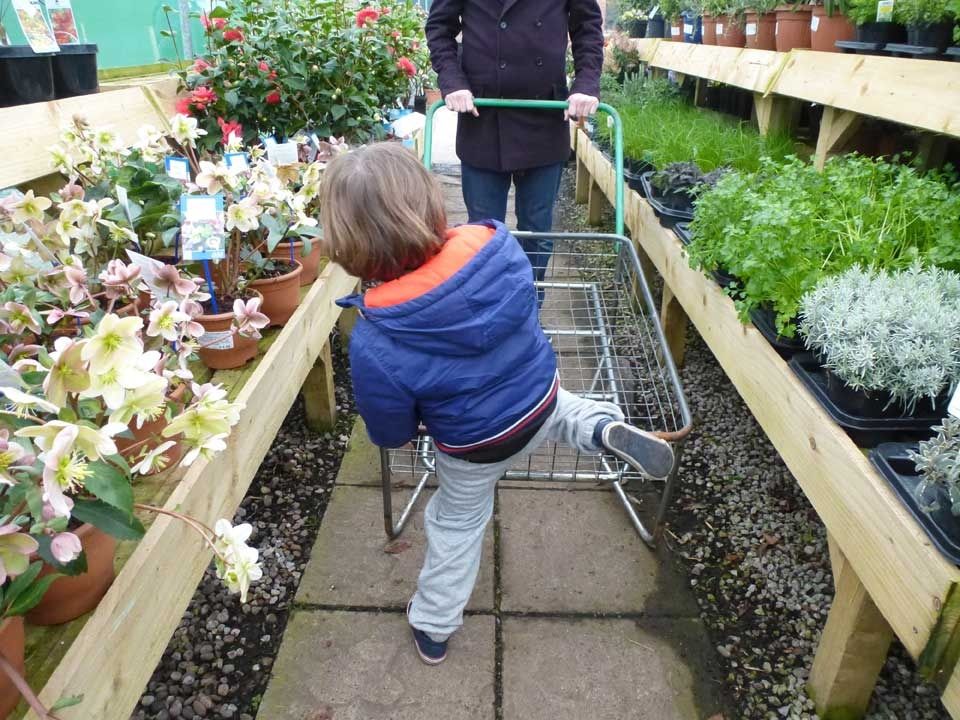 Beautiful pink camellias, rather pricey though.
Lots of different roses. I'm still reeling after my Aldi Peace rose just went black. 99p for a reason folks. Avoid!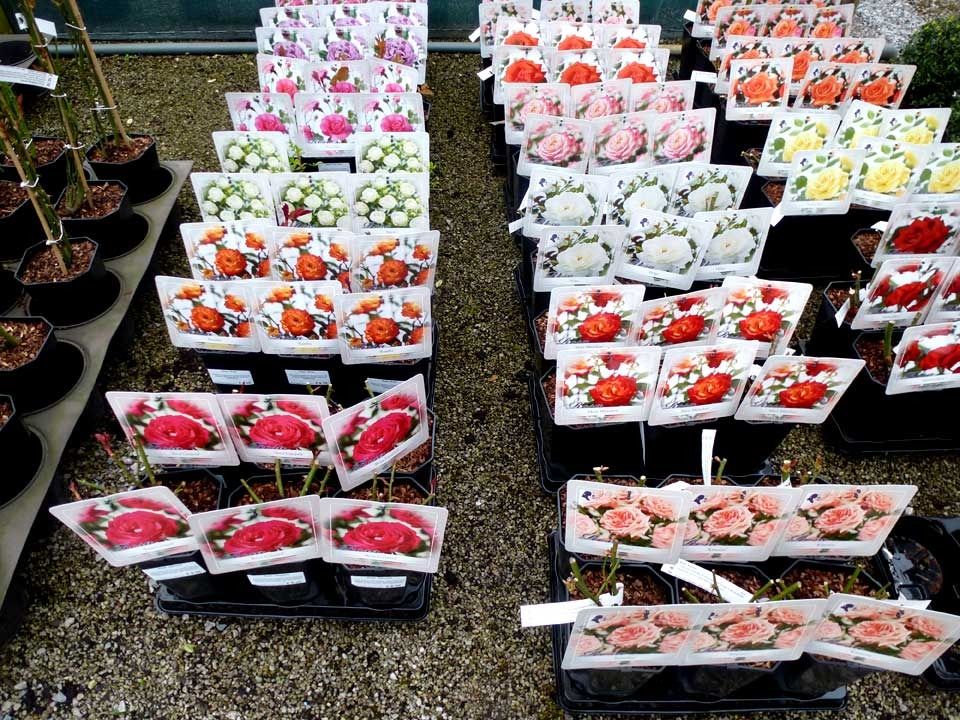 Spotted laurel. Too local council car park like for me.
Hellebores.....pretty but toxic so won't risk it with my sensory boy.
So much choice. A large polytunnel full of perennials and climbers, ready to start giving oomph to borders.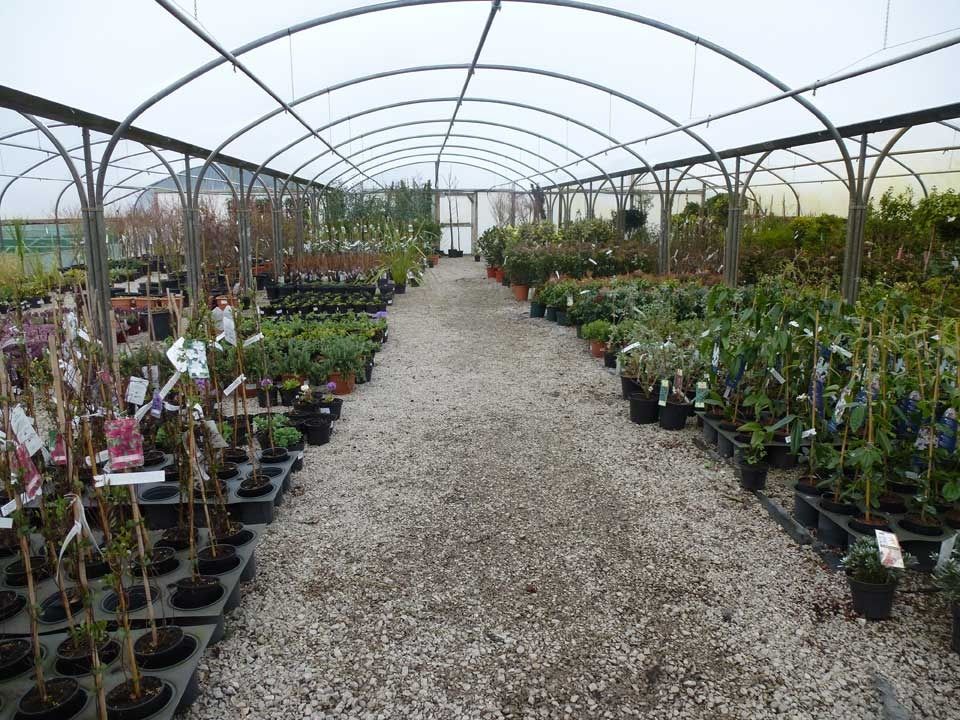 What I wanted was Spring colour so I went for more primroses. I adore them! Pale yellow, the silver laced black primroses, polyanthas, candelabra primulas, primula denticulata (the drumstick primrose), purple pokered and red tipped Primula vialii which have disappeared from my garden and the good old cowslip.
I bought the ones below and was pleased to find the pink and yellow primroses with the slight stripe. They are also possibly my favourite UK flower which incidentally you can vote on at the moment at Plantlife.
What is the nation's favourite wild flower?
Primroses like slightly damp roots so woodland areas of the garden or by ponds look naturalistic.
I do put some in pots and window boxes but keep well watered. I'm always forgetting with them and am met with a poorly droopy primrose, they do bounce back though.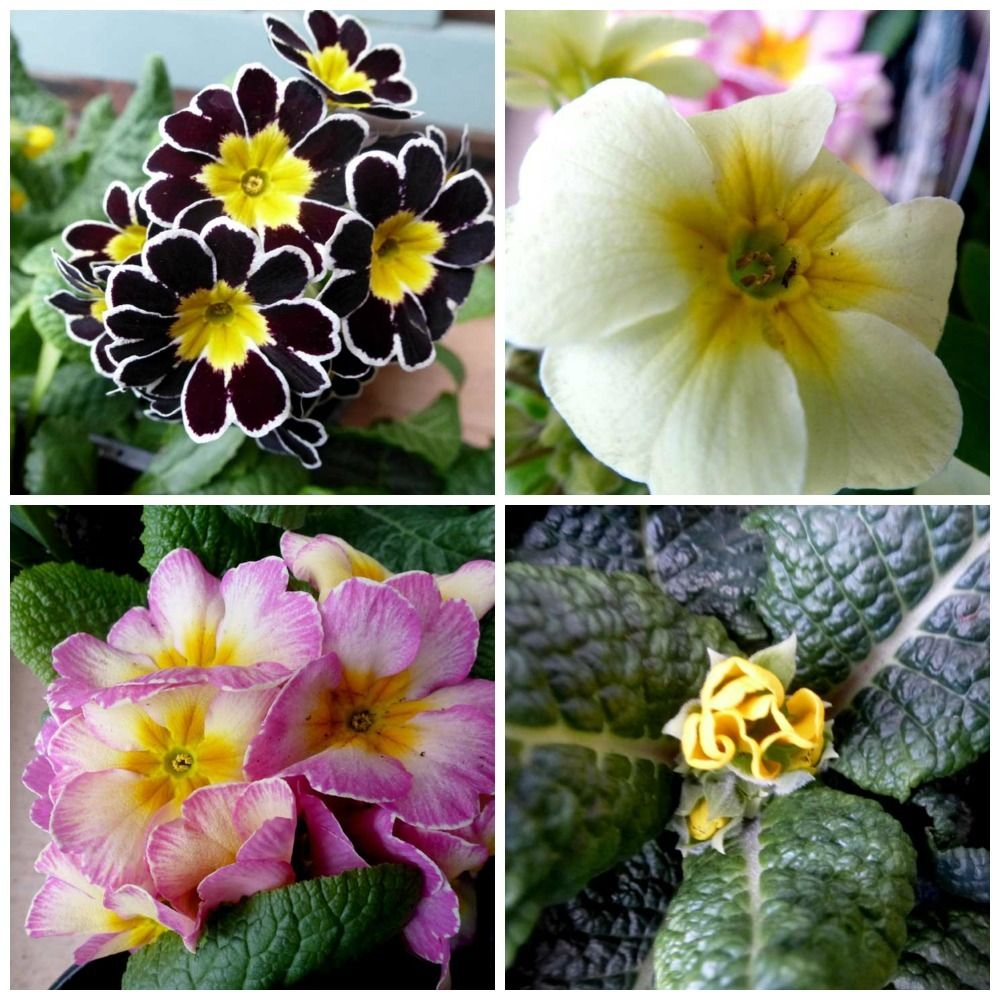 Well if you can't travel by garden centre trolley when you're 5, then when can you?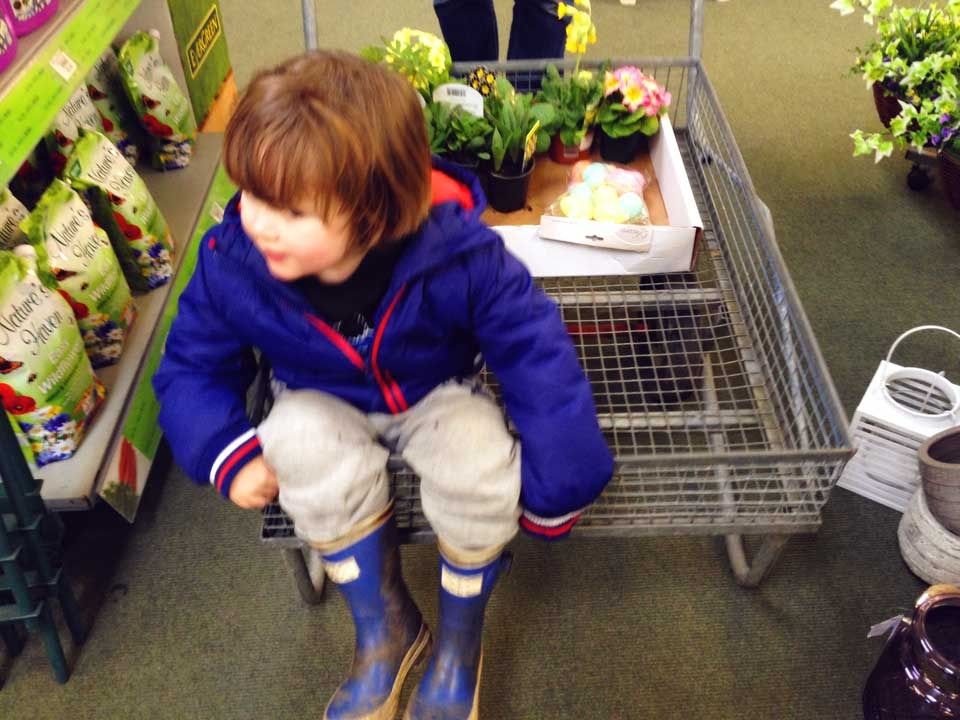 On my wishlist are these mini conservatories. In fact so much is on my wishlist; give me garden centre shopping spree rather than clothes shopping any day. Love the smell too - the compost and the damp air, the seasonal displays and the food goods.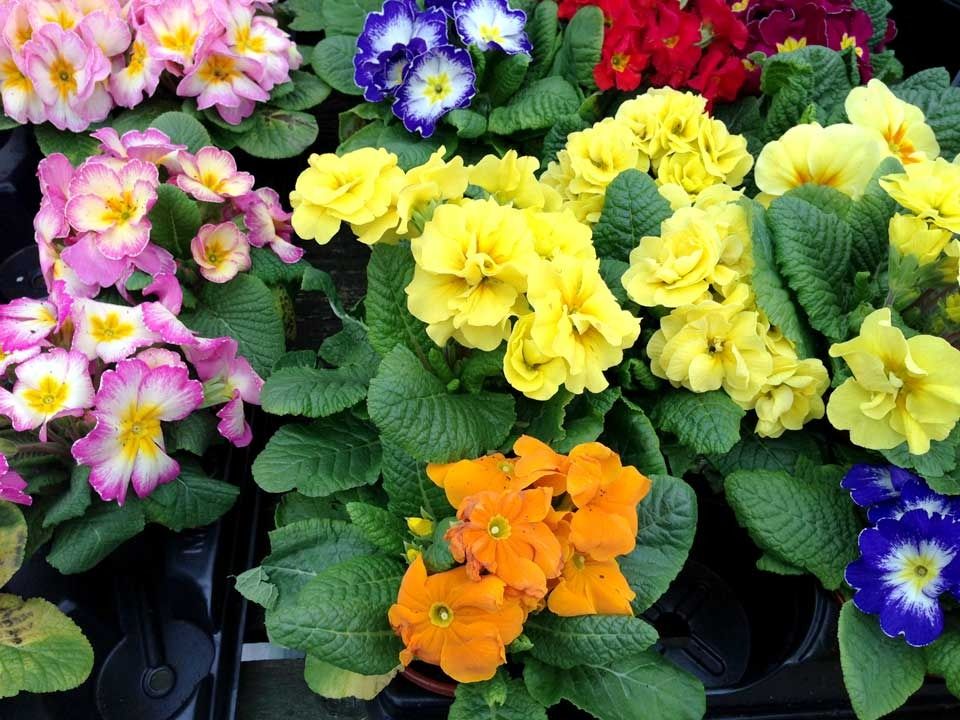 A gorgeous pyramid bay tree that I would love to have on the patio.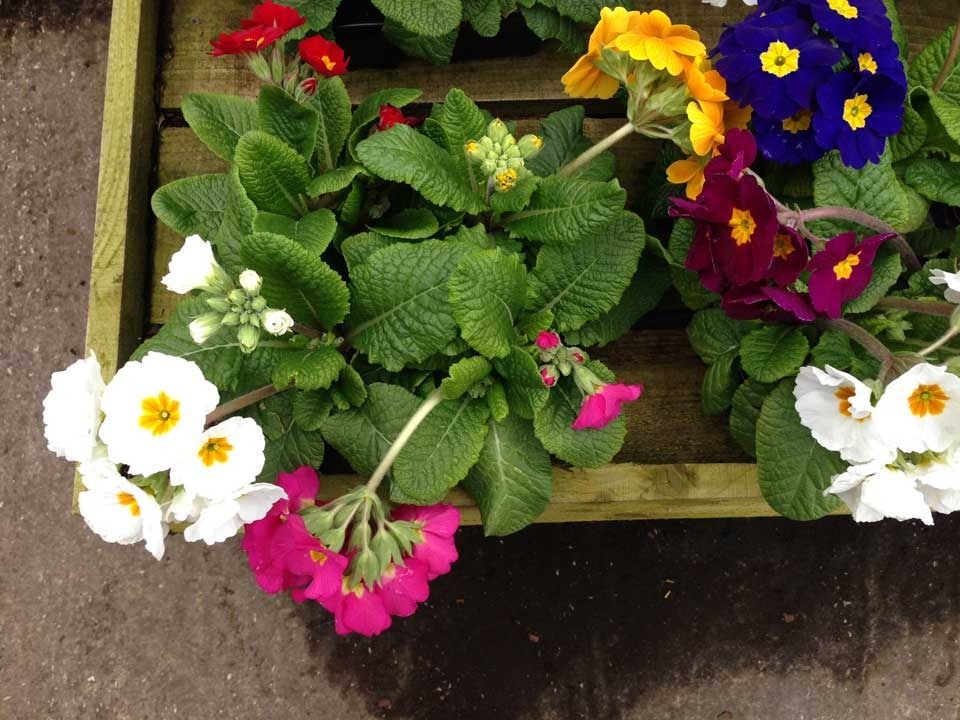 Just a few plants that I chose: Primroses, a Lupin, mini Tulips and a Chrysanthemum. A few extra bits of Spring for some corners of the garden. I didn't want to buy too much as who knows what will be appearing soon from the ground and I always tend to forget about plants. Just hoping that this year the slugs will leave my lupins well alone.
Pop over to Mammasaurus for How Does Your Garden Grow?