I had decided that for Mother's Day I would love to have a few plants for the garden and we would go the week before, so that on Mother's Day morning if the weather is fine, we can plant them.
Little Bird helped me look and assisted in pushing the trolley. A very calming exercise for him and managing his sensory overload in new situations. He was brilliant.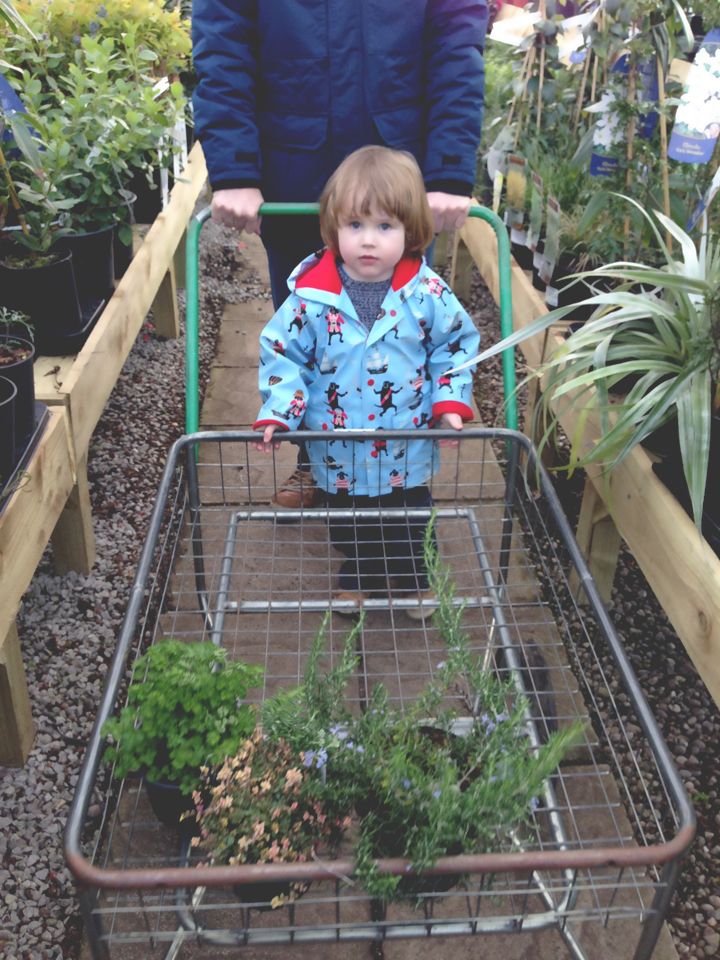 I would love this Camellia standard, a beautiful lollipop tree with pinky/red flowers like saucers. It was rather expensive though and had a big sold sticker on the pot.
Lucky person!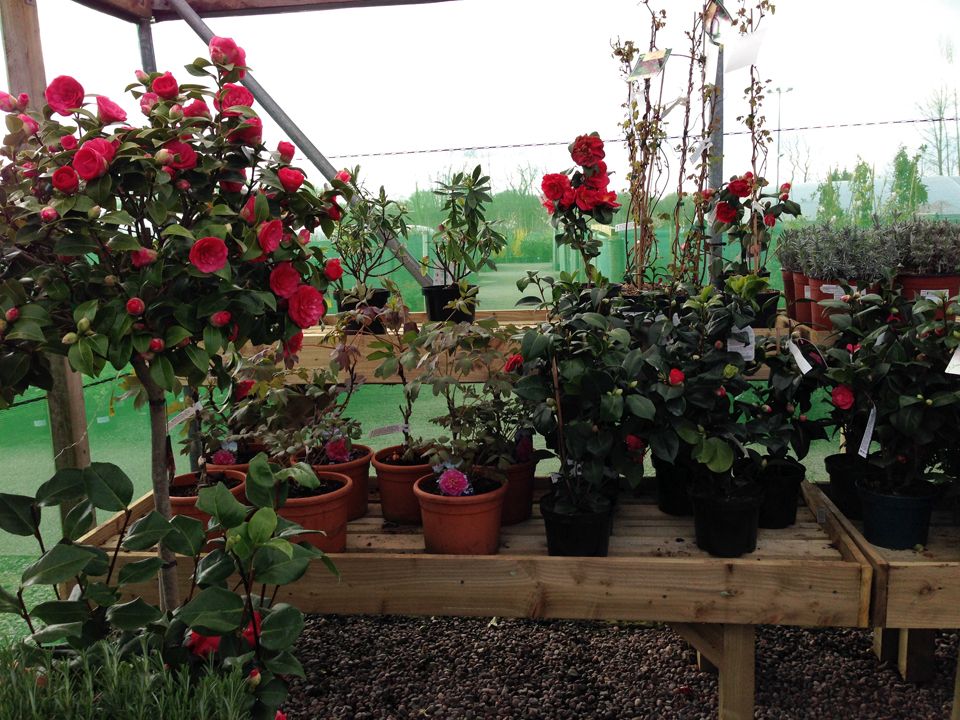 Neat ordered rows to wander up and down. From palms and bamboo to shrubs and perennials. I wasn't really sure what I wanted at first.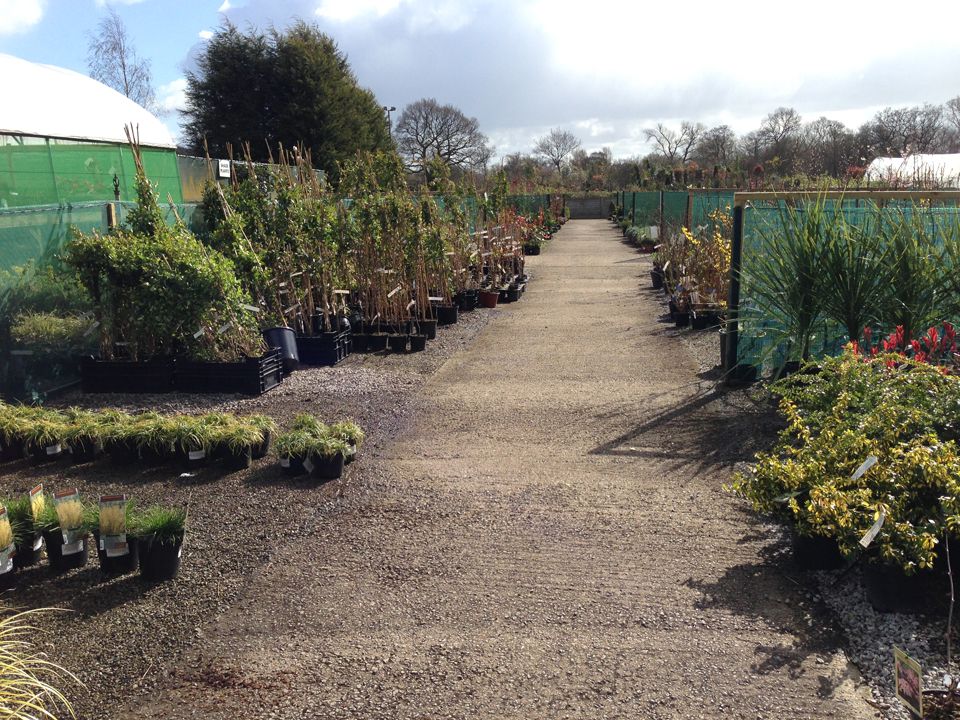 Purples - so vivid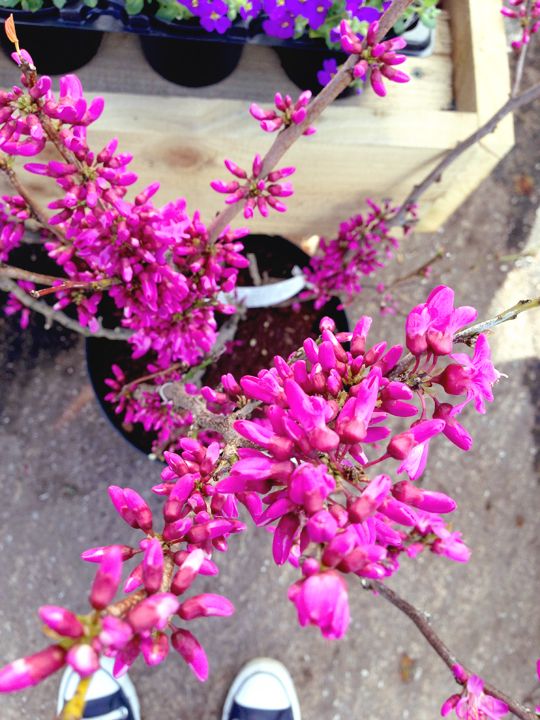 Different shades of green.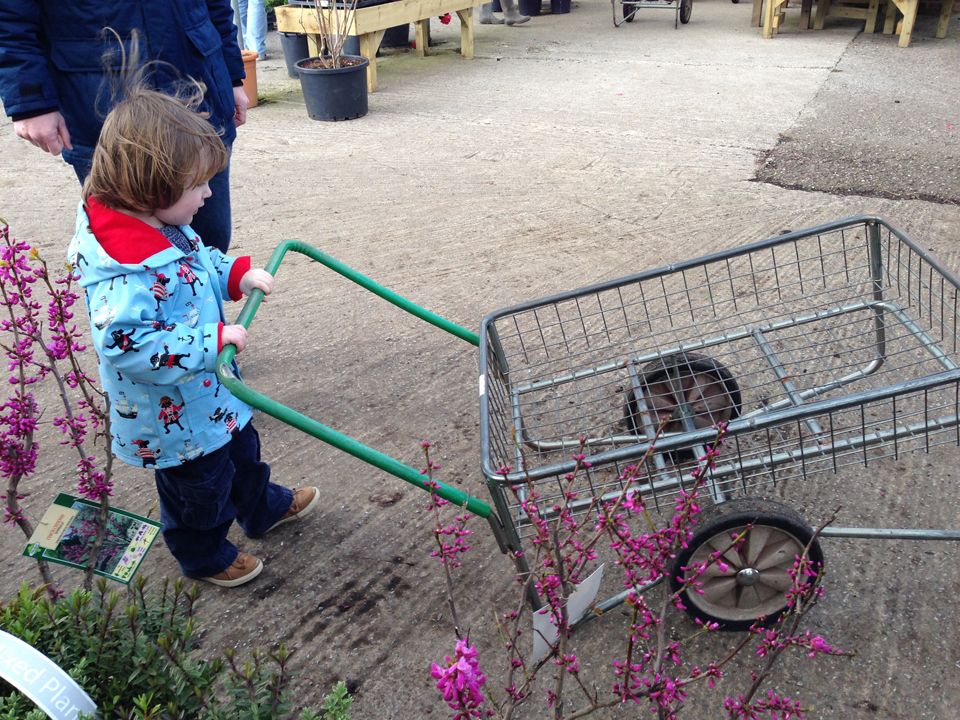 I picked a Pulmonaria for its beautiful spotty leaves and purple flowers. I recommend this plant for any shaded garden or corner. It forms a lovely clump and is so pretty.
Also an
Achillia pink grapefruit
was plopped into my assistants trolley. This should flower throughout the summer months and is know for attracting butterflies.
I chose some herbs too to keep us in a supply of them for my cooking - thyme, rosemary and parsley. Rosemary has such delicate purple flowers and the bees love it.
There were plenty of blossom trees scattered around the garden centre. I can't wait for the ones in my garden to take the centre stage.
Oh how I could have picked a lot more but you have to reign yourself in at these places. I would want more plants that I could even fit in the garden. At this time of year it is easy to see lots of bare soil and think it needs filling. Just another couple of months and all those empty spaces will suddenly have plants that are already there lurking.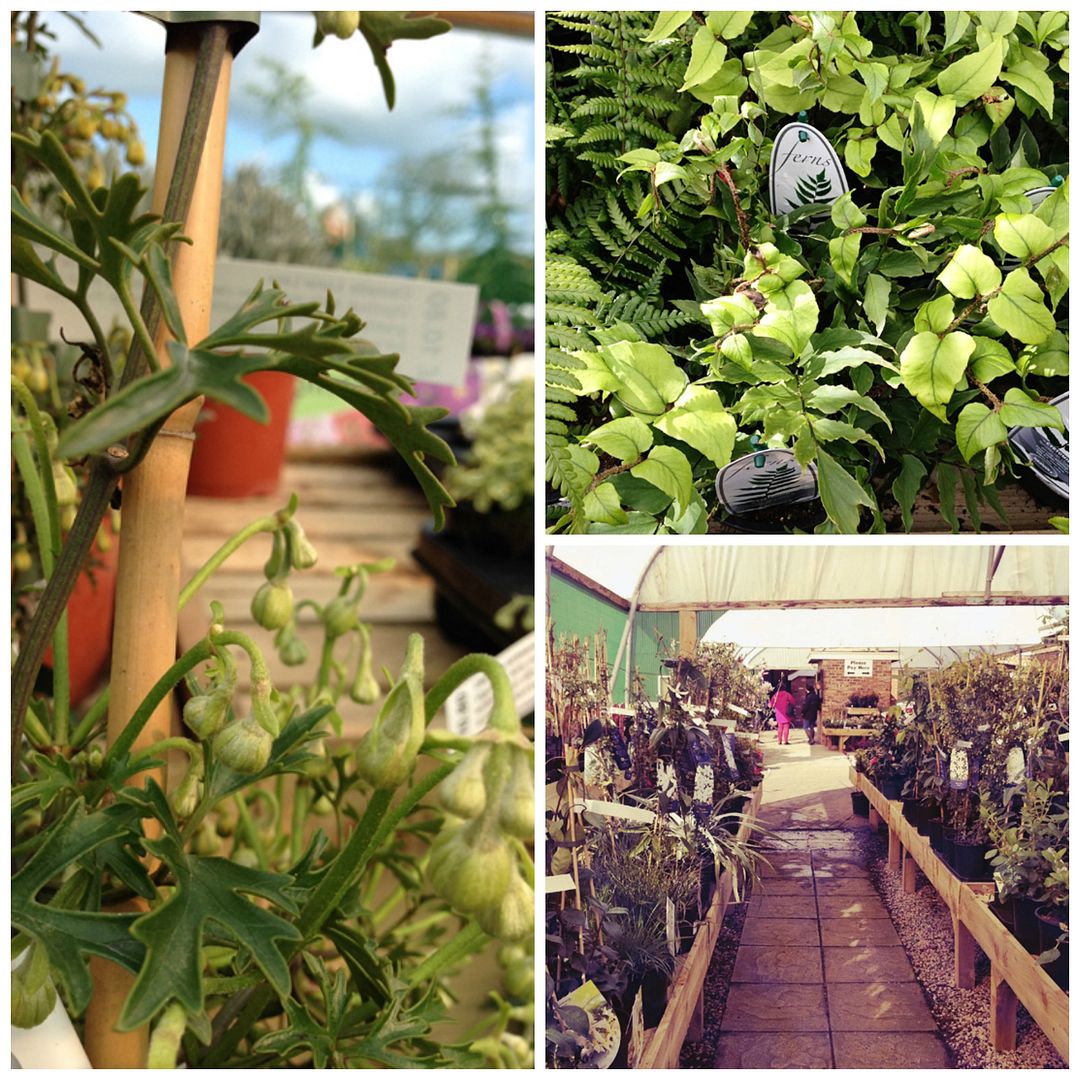 Although there are usually one or two plants that have not managed the winter, that's good enough reason for me to pop another couple of plants in......
I didn't :) I was very grateful for the ones I had and will look forward to planting them this weekend on Mother's Day. Thanks Little Bird xxx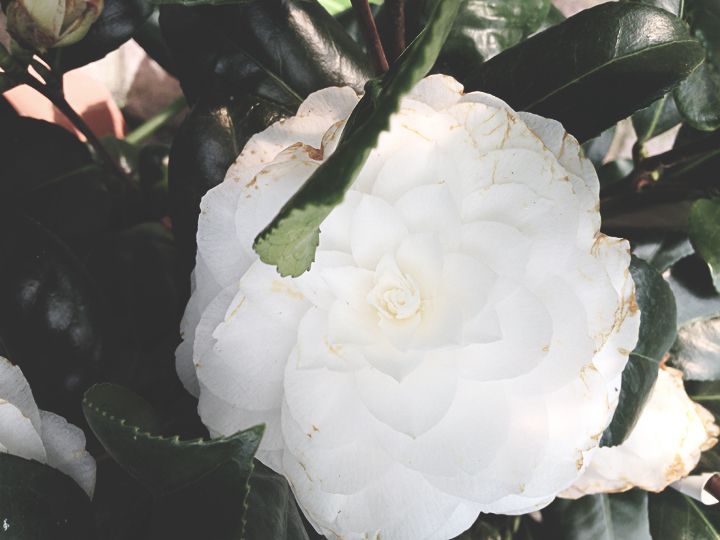 Joining in with Mammasaurus and How Does Your Garden Grow?