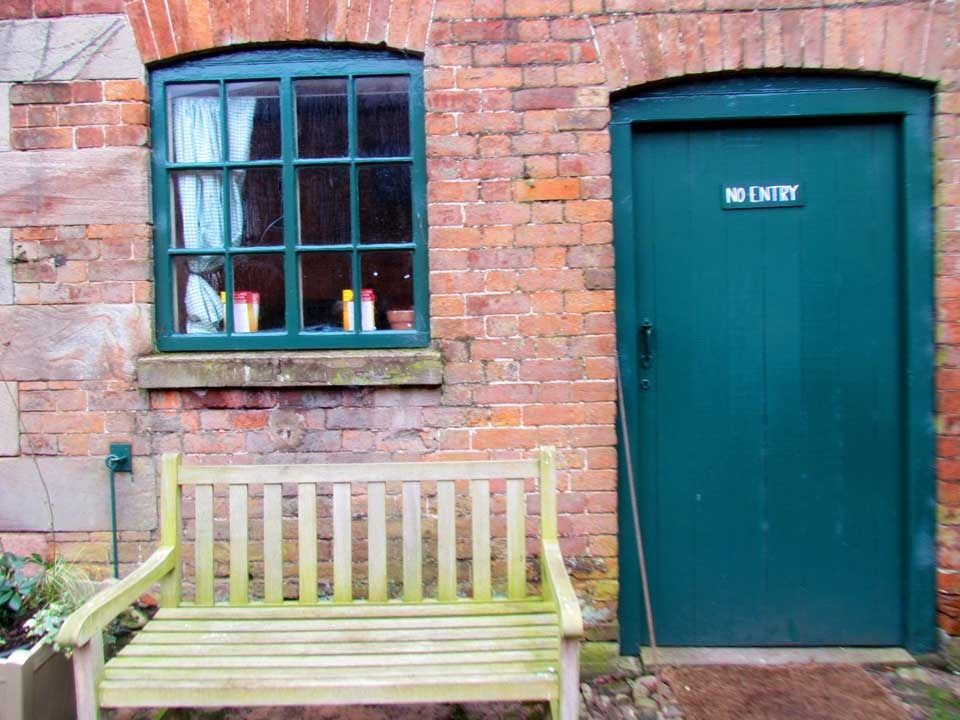 We found a little secret garden in February, they still had their Christmas tree up, it was obviously that secret that they too had forgotten.
An Italian courtyard in an old roofless building from long ago. Past woodpiles and old garden equipment were bay trees and ferns beside garden urns. Simple yet beautiful and lots of symmetry.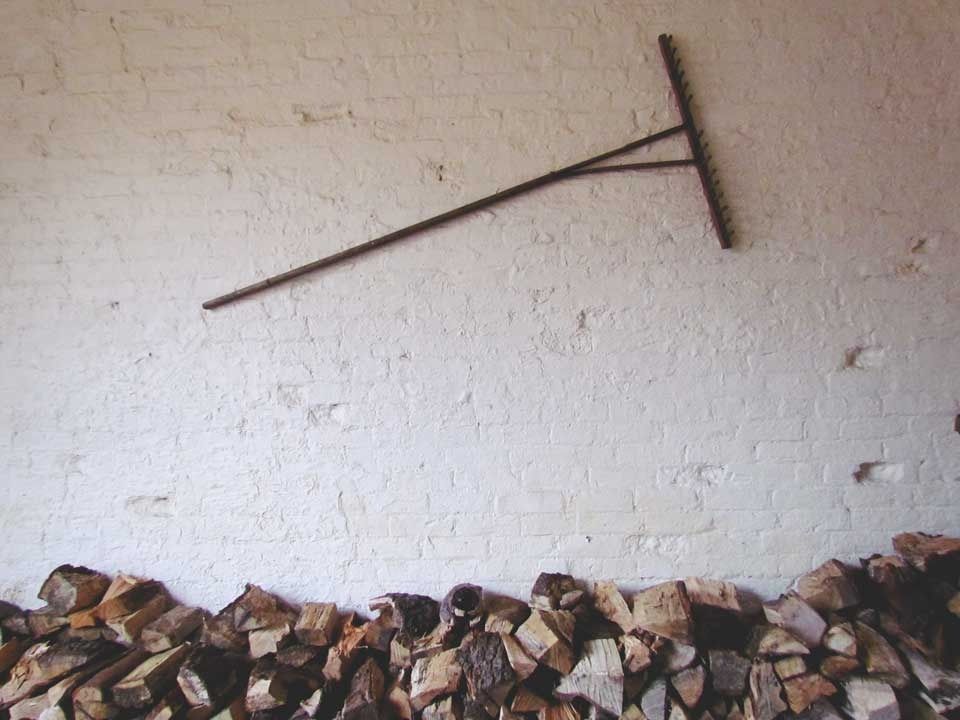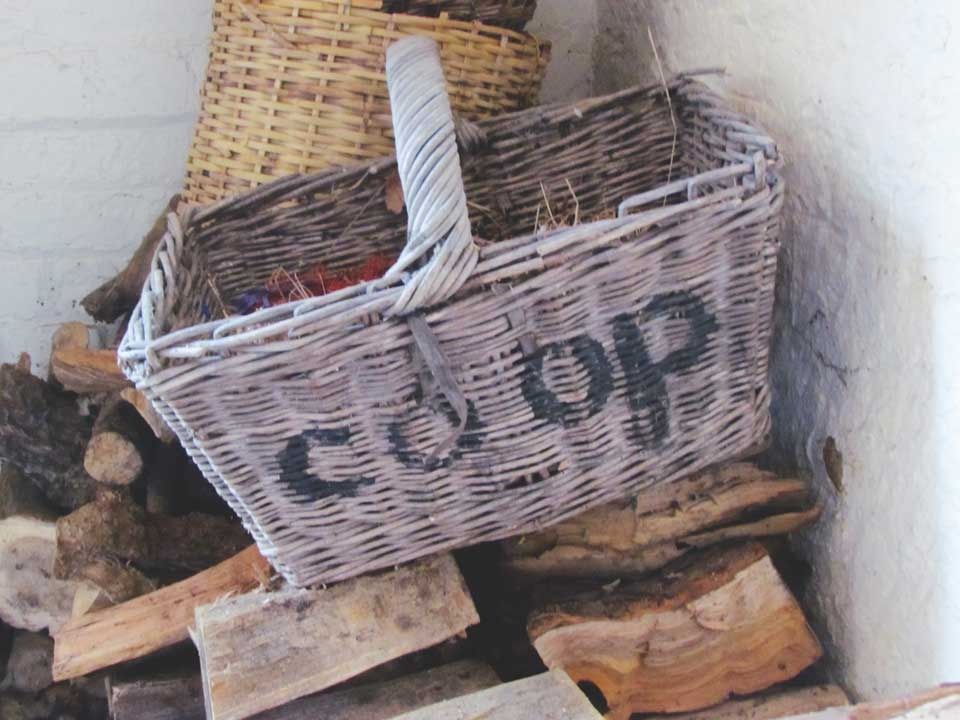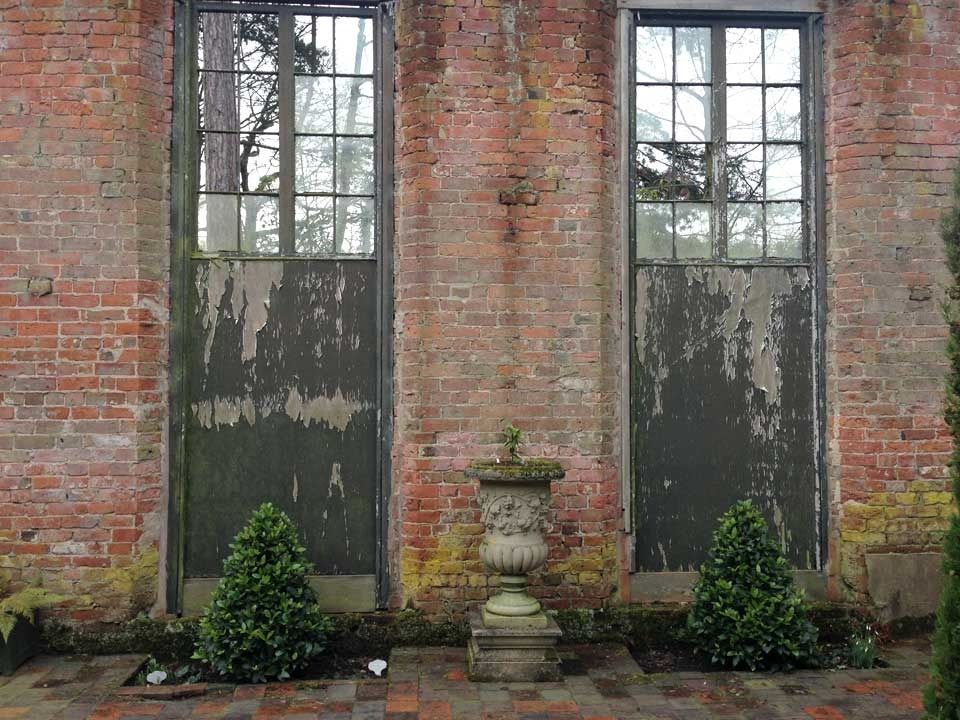 This once was the tenant's hall, you can see the fireplace it was once the wall and all the workers would have ate here and had their Christmas parties and gatherings by a roaring fire.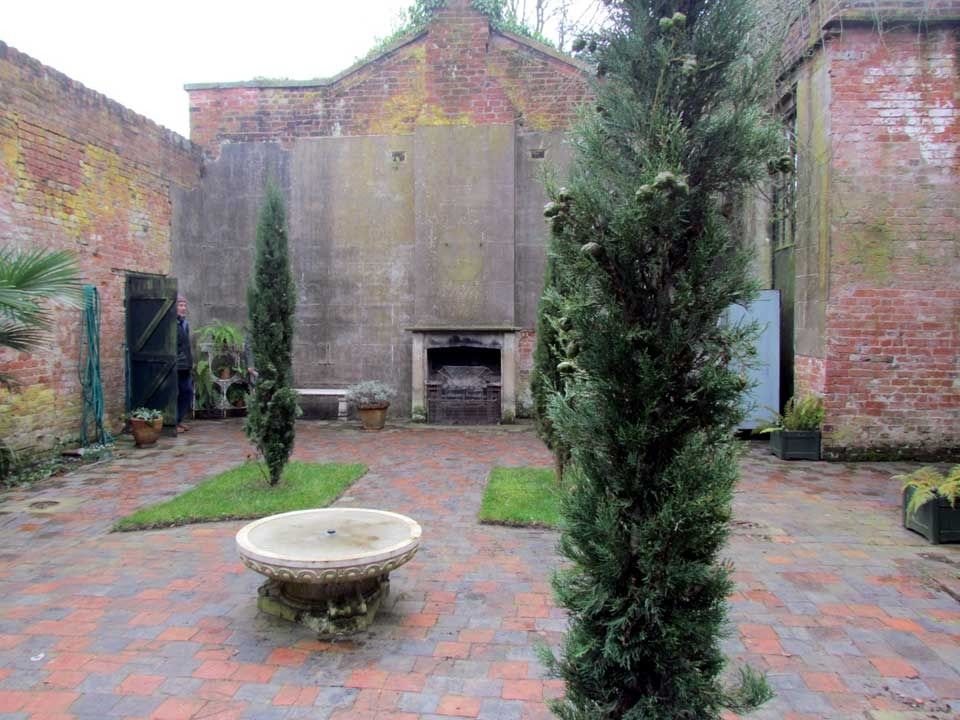 During World War 1, the whole estate was used as a Red Cross hospital and this tenant's hall was used to entertain the soldier patients.
And then in World War 2, the local Home Guard used the room as their base camp.
A room full of emotion.
Sadly in the 1950's the room fell into disrepair and the roof crumbled but it more recent times it was made a secure shell and an Italian garden was made of this historical room. An Italian tribute to a lady called Ada Bootle Wilbraham, a member of the family who planted hundreds of English roses at the romantic
Gardens of Ninfa in Italy
.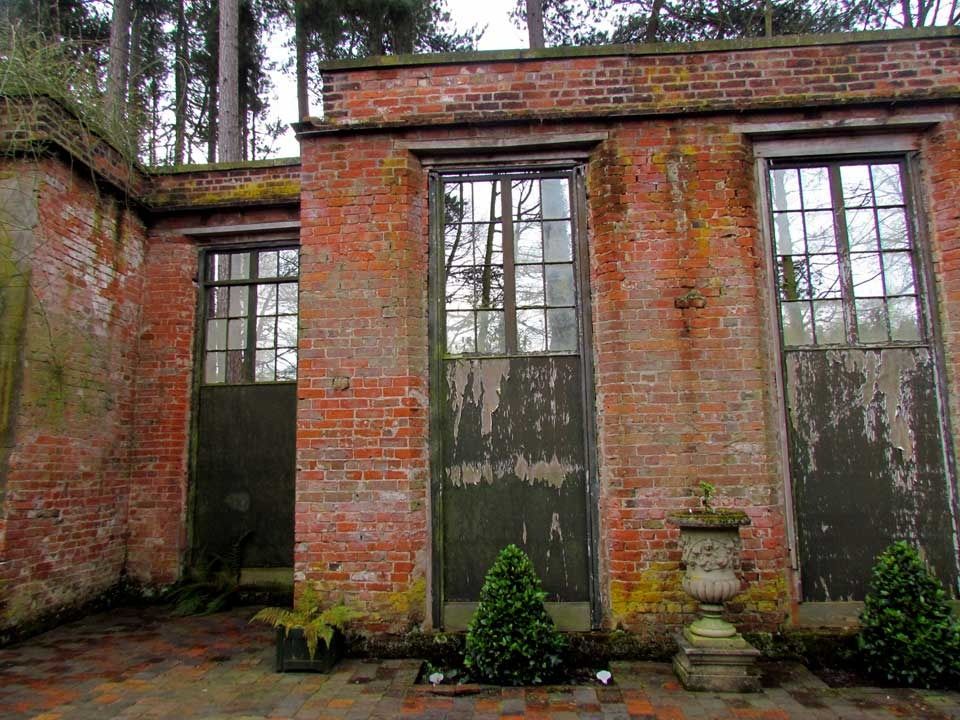 There was something quite exciting about this little garden. Murmurs of the past mixed with sweet perfume from a pink flowering shrub and Italian cypress trees stood still, soldier like. A place to sit still for a little while and soak in the atmosphere.
This was from our
snowdrop walk at Rode Hall and Gardens
, Cheshire which have now finished but the garden will be reopening on April 1st.