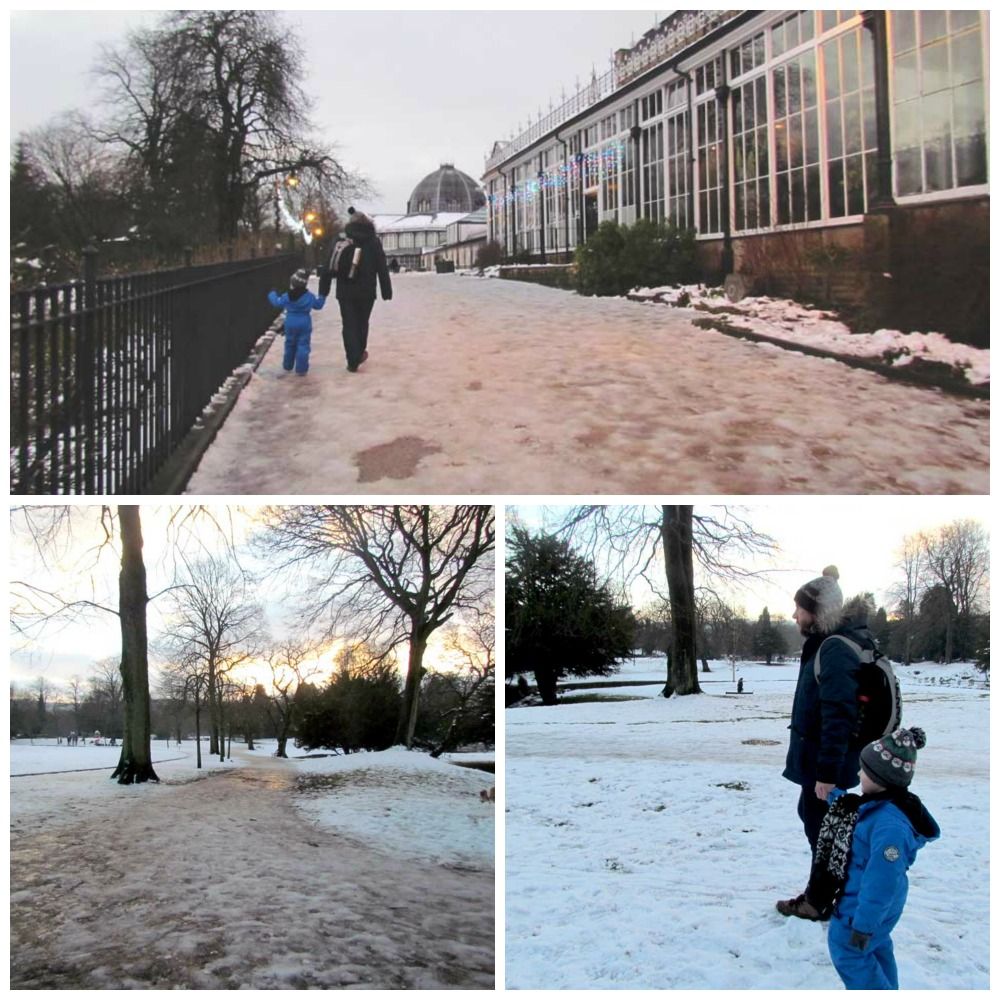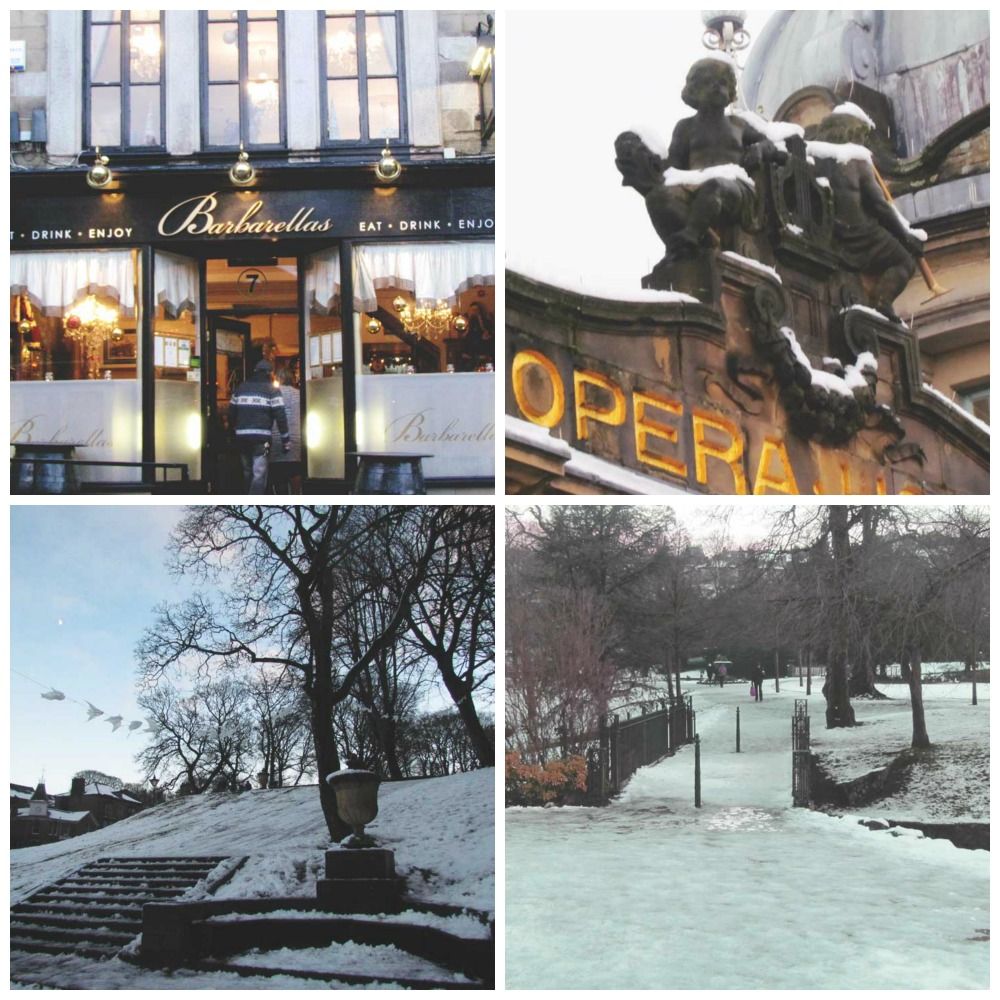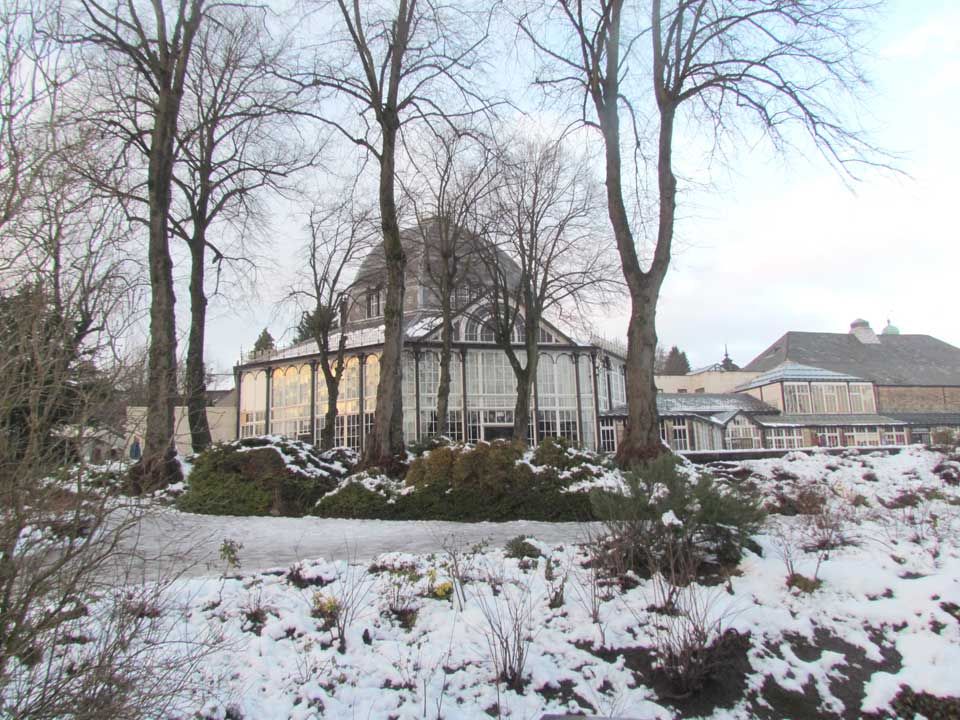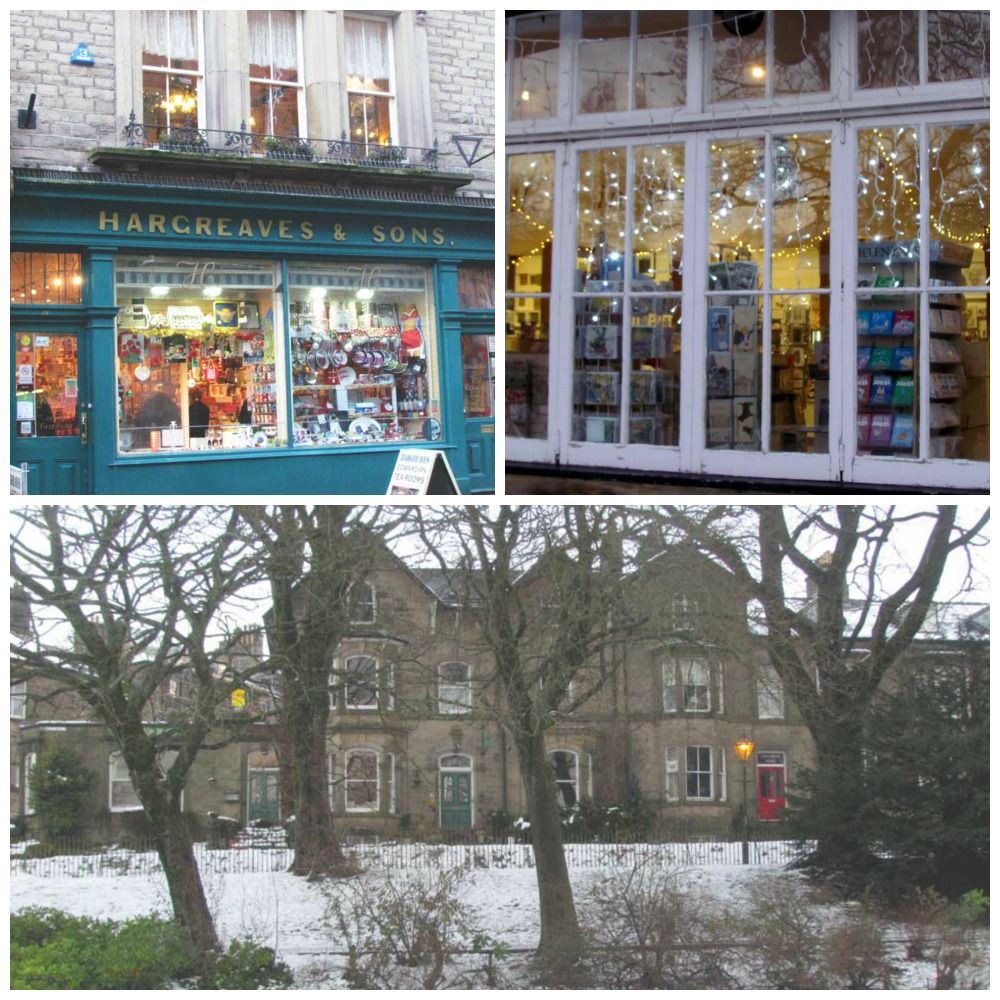 Well we didn't have snow in Cheshire this week but I feel like remembering the
snowy day we had in December
. Snow suit, thermals and wellies on, a crunchy, slippy walk through Pavilion Gardens in Buxton. Over bridges, by a rushing winter's river, smiling at plenty of happy dog walkers and forgotten snowmen with twig arms and pine cone eyes. An old dog pottered over for a sniff and I beam at it and talk some sort of nonsense. Does anybody else feel more inclined to talk to a dog than a person?
Buxton is a beautiful spa town and the Pavilion and gardens are particularly spectacular. Surrounded by grand houses with bay windows and Dickensian front doors, it's easy to fall in love and want to move to Derbyshire. In snow, it is pure Narnia and you could at any time expect a cautious Mr Tumnus to skip past looking for a Lucy Daughter of Eve.
The town has some lovely old shops like a toy shop I stumbled into and became my 4 year old self poring over figurines of animals and knights on horses. After purchasing a small painted owl to add to my son's toy wildlife collection we raided a local bakery for treats to warm us up and ate them unashamedly on a bench. Brushing crumbs away, we smartened up and strolled through the Cavendish Arcade set within Buxton's old thermal baths. Full of independent shops and cafes, it is a gem of a shopping experience. You must look for the original tiles inside, if you like that kind of thing, like I do with my enjoyment of sinking back into a previous era for a little daydream.
Onwards from here, see the Edwardian grandeur of the Buxton Opera House with lights twinkling through winter trees. I crave to go inside for a proper look around and would absolutely love to experience one of the amazing plays and musicals that it hosts. Not today, just an admiring cold breath moment looking up at its stunning façade and a quick dusky walk back to the car so the windy roads of the Cat and Fiddle could be navigated with some daylight remaining.