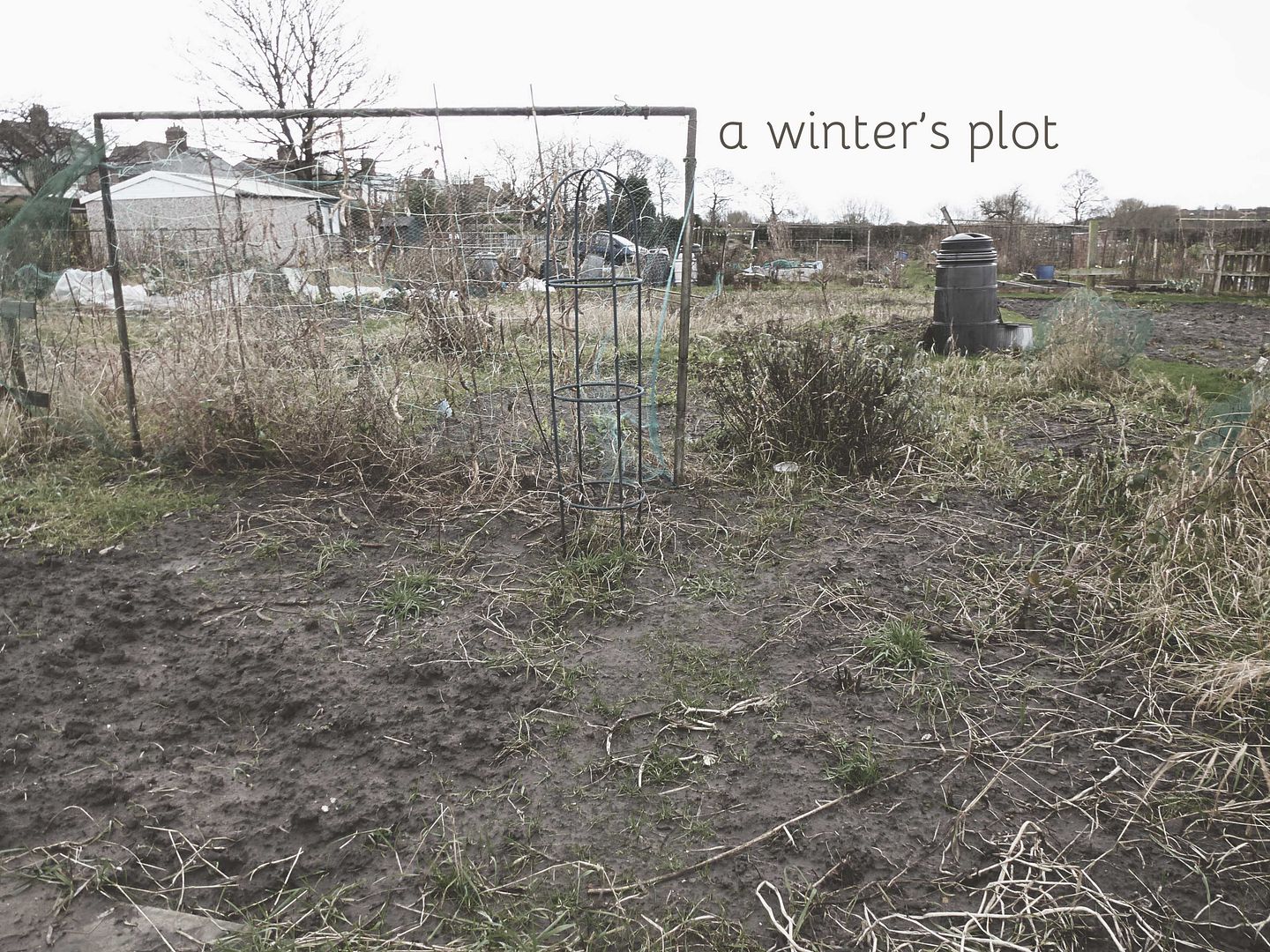 Here is where I admit to you that our allotment plot is currently a mess. So much that I couldn't even face it but got a panic on that we would end up evicted and sent DB there to start the work.. So here are the photos that DB took - plain and simple. I want to record it here as hopefully come spring it will be neat rows, freshly painted shed and all bags of rubbish to the tip. It will, it will......I promise.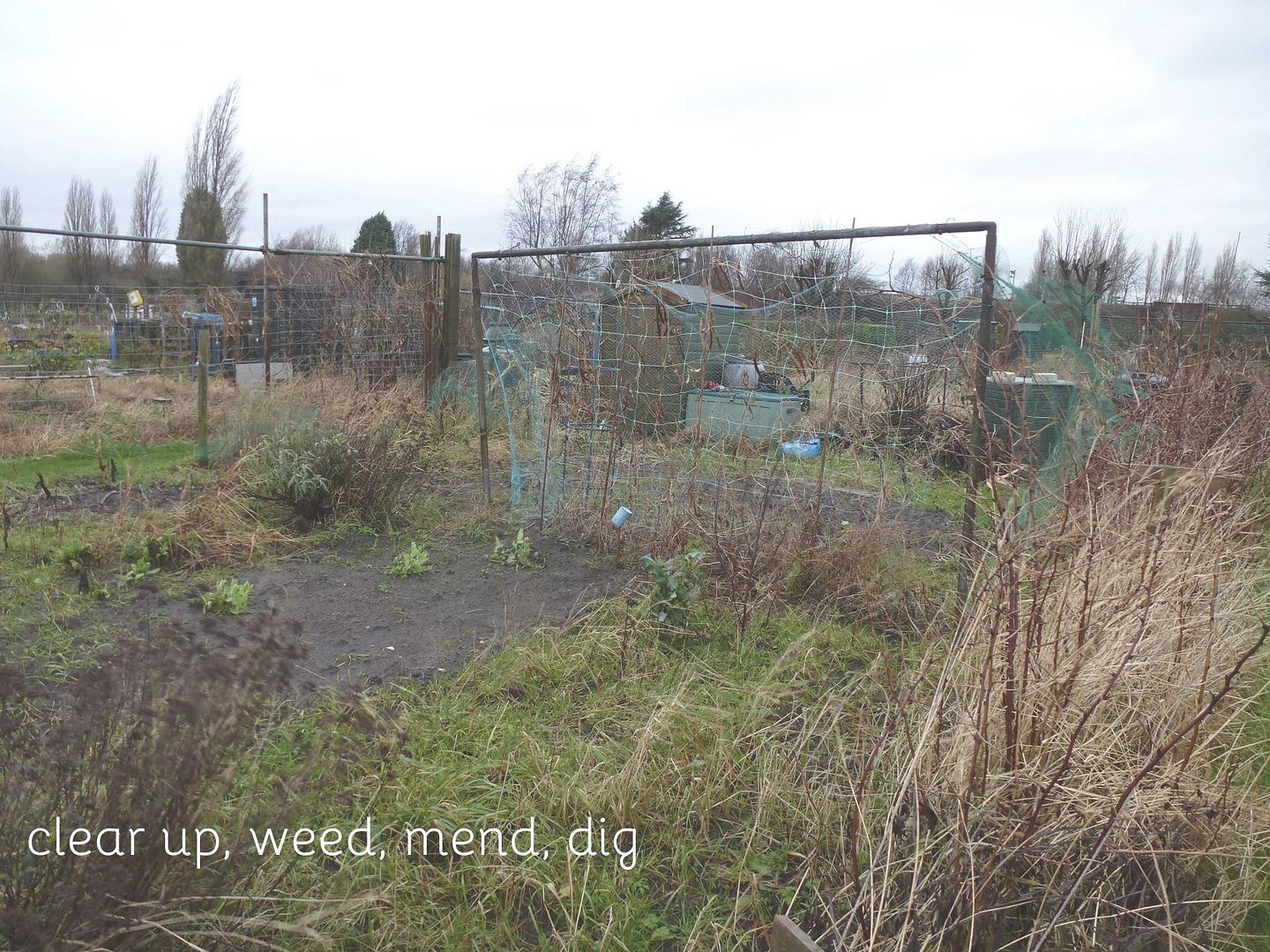 It's not really been lazyness that we have fallen behind, just life being busy and it's quite hard taking Little Bird there. We will soon tidy it over the course of January - I hope! If the rain stops. The first two pics are our plot.
We also need to plant some fruit bushes around the edge to create a boundary since when we take Little Bird he's off over the whole site and will not stay put. You can't put a fence around the plot so we will have to be creative. He's not really at the helping out stage yet but he will one day and it will be a great place for him, especially if we end up home educating (a story for another day)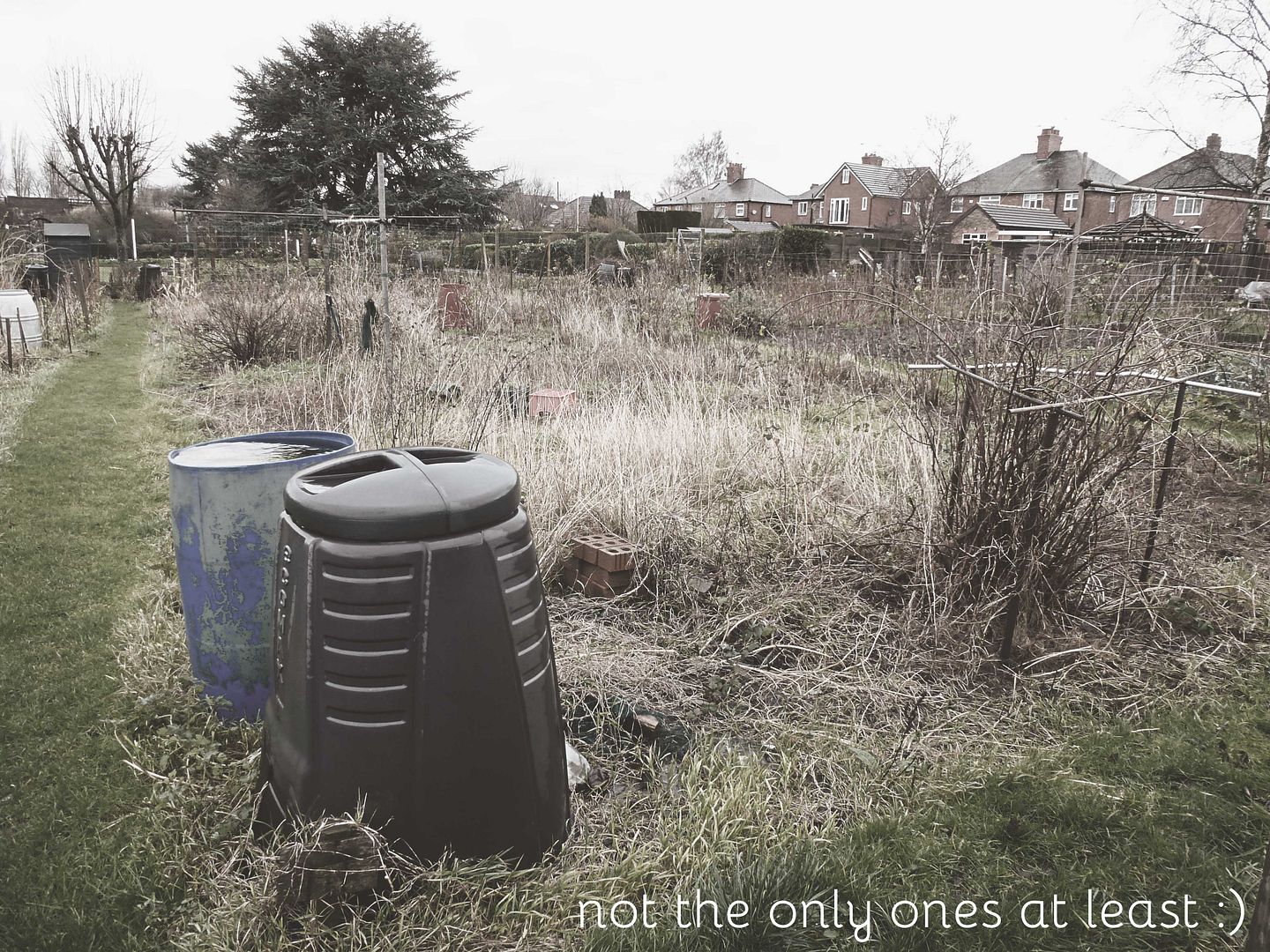 DB is going there all weekend to do the hard digging up of all the weeds and I'll start planning what the growing plan will be. Armchair gardening at its finest.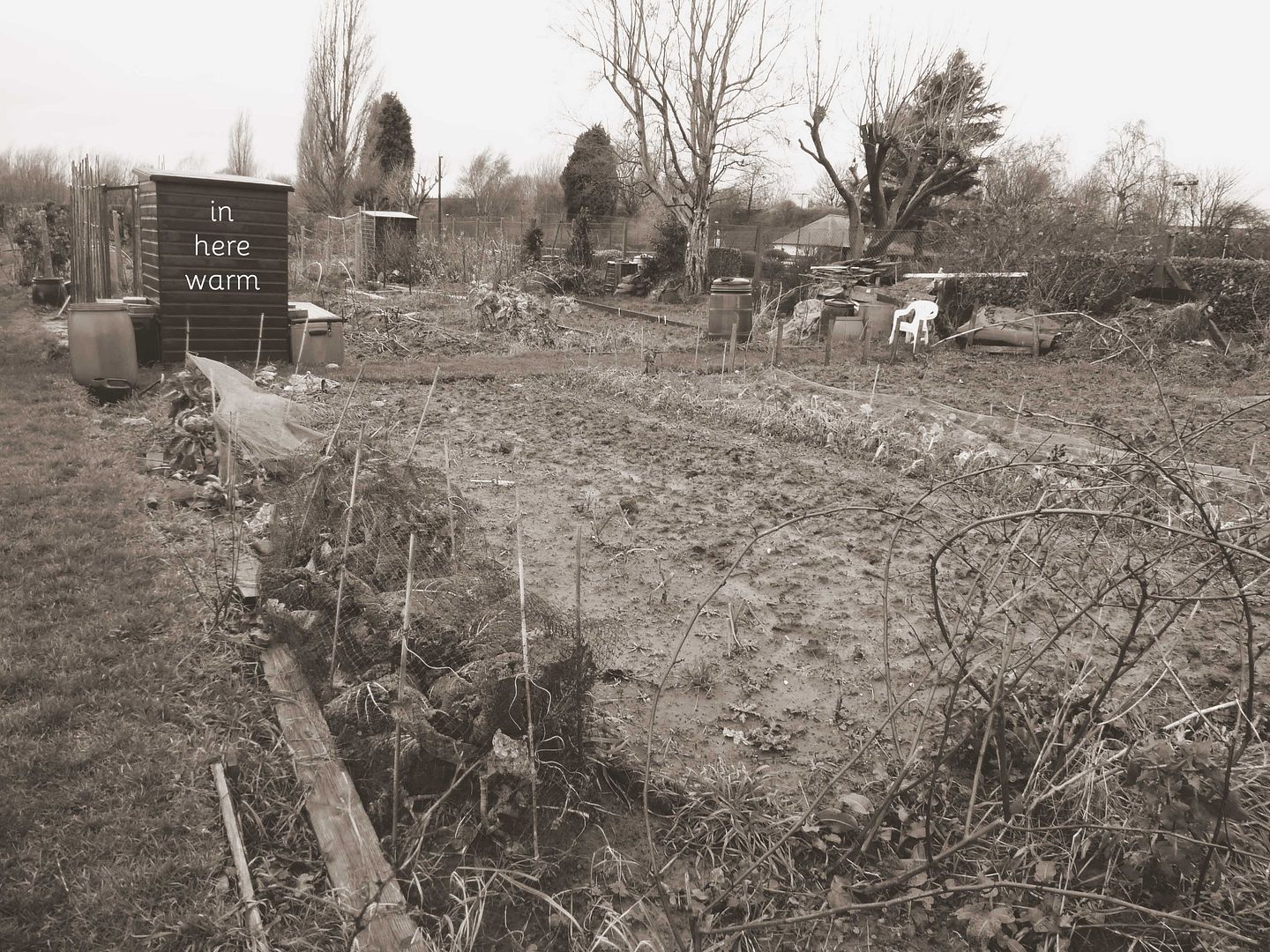 I really hope it looks a whole lot better this time next month and now that I've posted on here about it, that's my driving force to show you the improvements. Hopefully some pictures of it covered in snow too :)