What was once just a dining room has slowly evolved into a snug room where we spend most of our time. It is the warmest room in the house, especially since the addition of a wood burner and with a plentiful supply of logs from my father, the fire is always raging on the coldest days. The dogs of course like this room very much and toast their bellies on the rug or have a snooze on the sofa. My mum and nana knitted the throw, hour after hour of knitting squares and then sewing it all together to make what reminds me of Elmer elephant and a cheerful feel to the room.
I found this small church pew in a junk shop in town and painted it up. It has become Little Bird's book shelf and he happily selects his favourite books and brings them over to me to look through. There's just a few in the pictures but now it is crammed full! Underneath I store various bits and bobs in pretty boxes.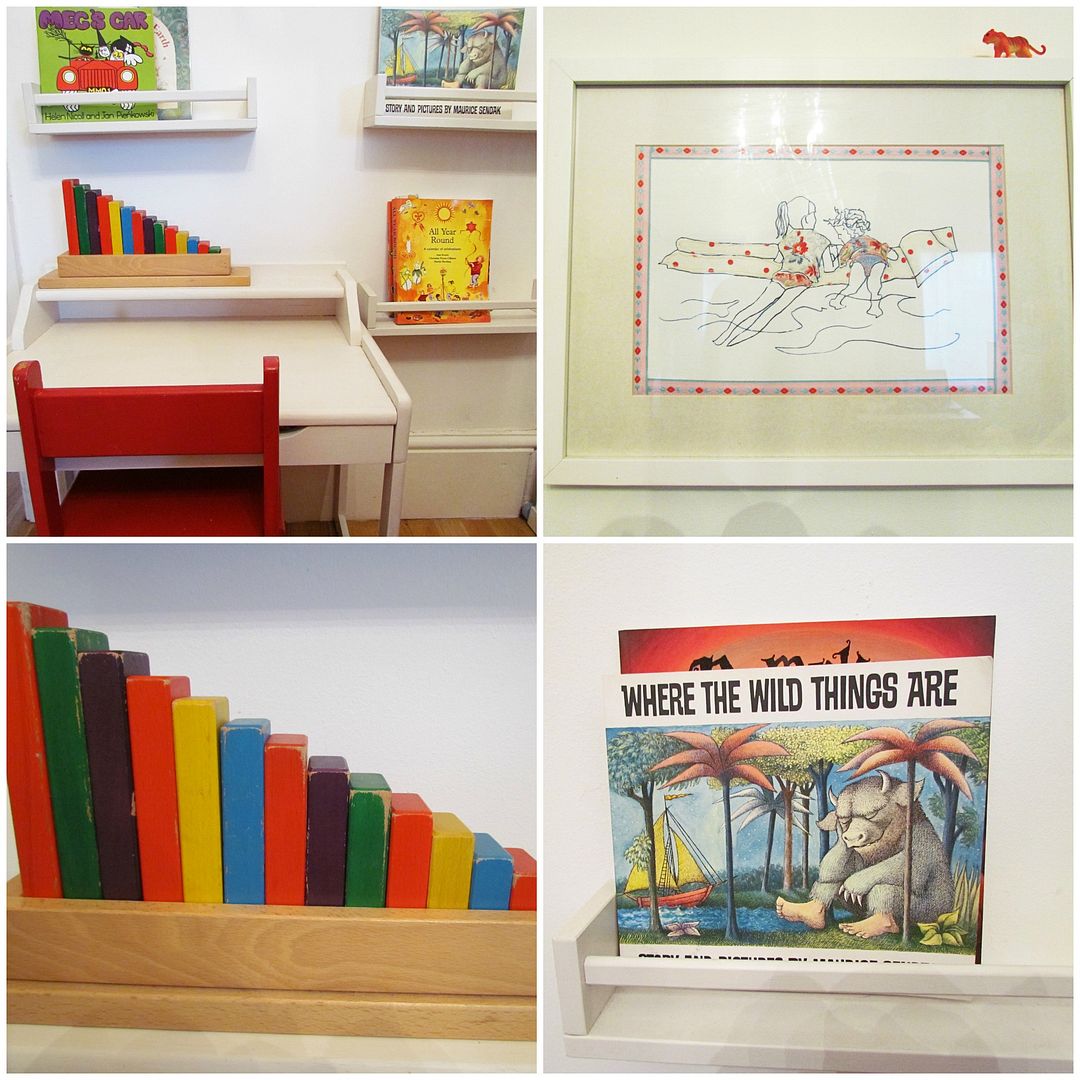 The room has also become what I term my home school room. I created a small desk area with more shelving for LB's books that I rotate by season or topic. My once huge book shelf is now used like a cupboard for our crafting materials, games and activities. The curtains keep it all nicely hidden otherwise it would look so cluttered. It's great having the materials to hand and LB now likes to have a nosy in here to see what he fancies doing. Yesterday I caught him in the act of dragging a little stool in front of it to try and reach some flashcards. Eeek! Good thinking though.
The printer's tray I picked up from the street market at Bridport, Dorset whilst on holiday there. It houses my tiny quirky items & I keep adding to it with things I find along the way.
The best thing we have got for the house is the wood burner. I have perfected the art of starting a fire which at first I found quite tricky. I'm now experimenting with making our own fire-lighters using old candle wax, lint from the tumble drier, used teabags.... Oh how I love recycling.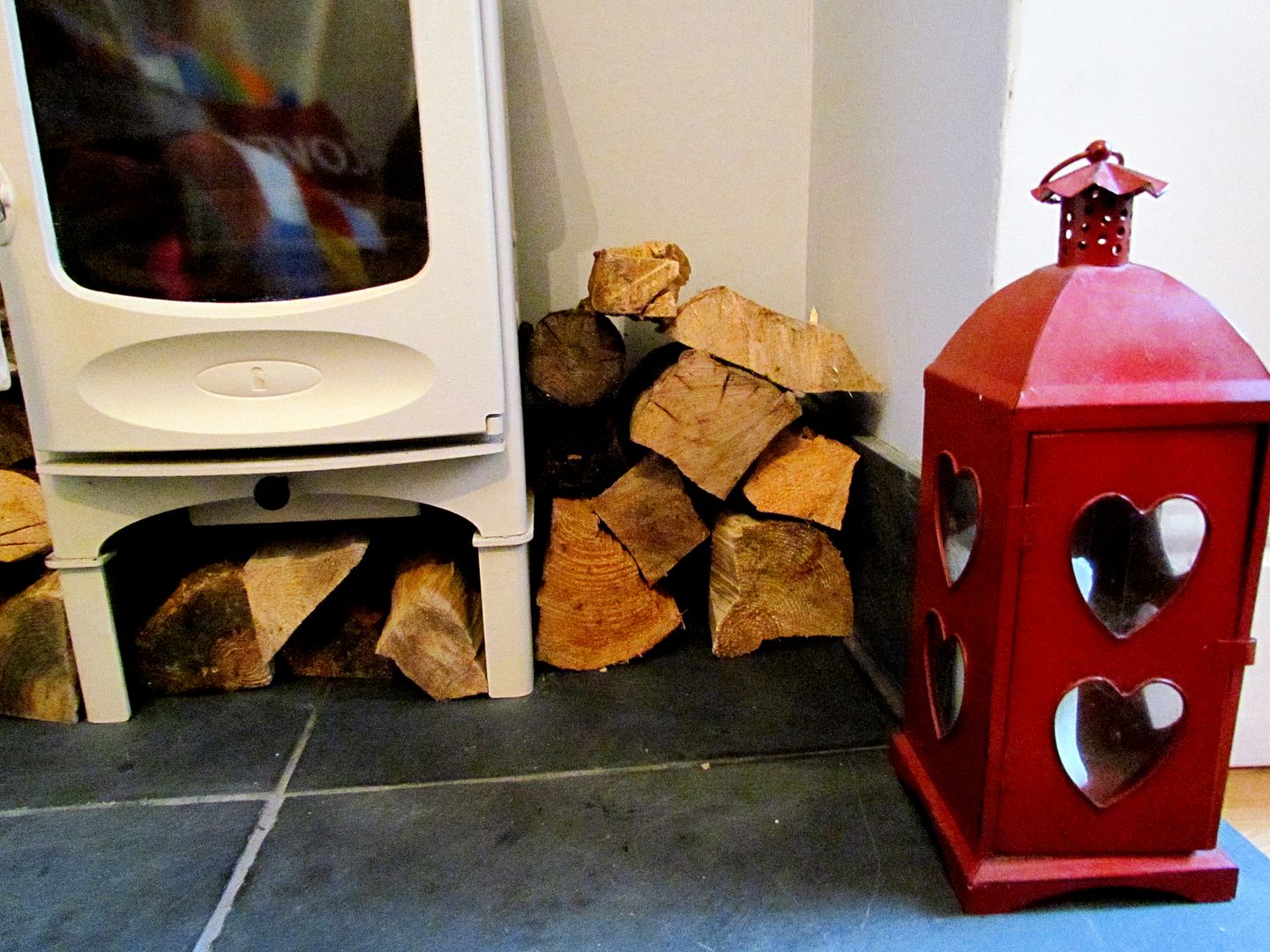 Now in an ideal world I would have hours to sit in here and read all my books and maybe write. The reality is that I'm usually surrounded by toys, books and games with a ball bouncing round and the dogs in and out every time they hear somebody get within metres of the house :) Sometimes at about 10pm I might get a little bit of time before I'm far too tired and it's lovely to wrap myself up in a blanket, light a candle and read a little of my history novels that I'm really into at the moment. Treasured moments.