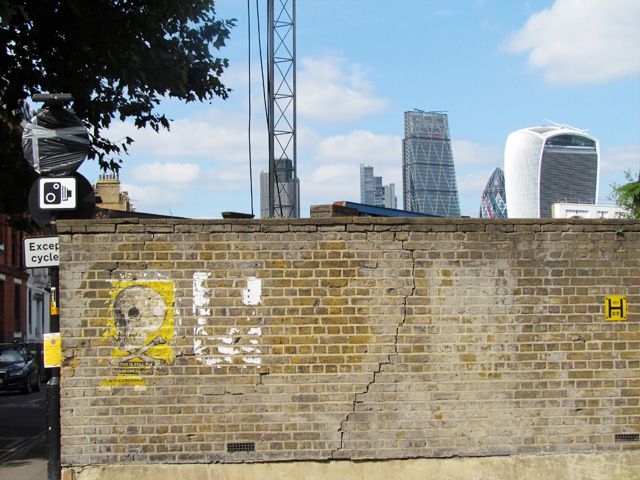 Near Southwark Cathedral is a little garden, a memorial to many lives, approximately 15,000 They are paupers graves, for this area was once a place of extreme poverty and in Victorian times was a slum known as the Mint. But going back further than that to the 12th century the area was the feudal land of the Bishop of Winchester and the ruins of Winchester Palace still stand near to what was the Clink prison.
An area of darkness, bear pits, taverns and ladies of the night, so called the Winchester Geese as they were licensed by the Bishop. It is believed that this patch of land not too far away from Borough Market was where they were buried and is unconsecrated land.
The land was closed to burials in 1853, 'completely overcharged with the dead' and so today the people are remembered by the living in a colourful and joyful way.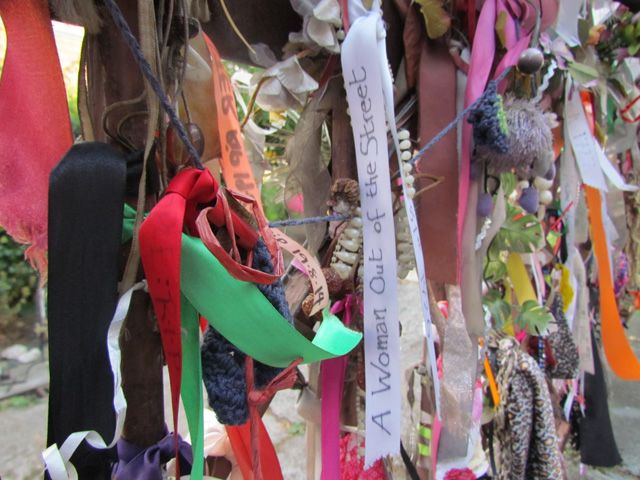 The site is a memorial garden looked after by a friends group and the metal railings surrounding are tied with colourful ribbons and trinkets with messages written on them, It's a wonderful sight and each month on the 23rd there is an evening vigil.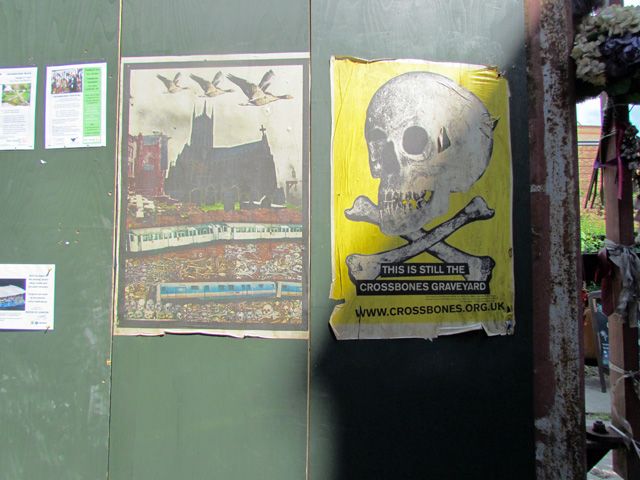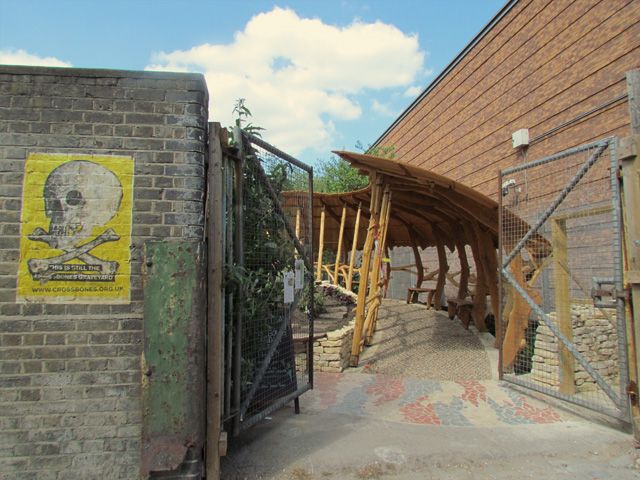 In the 1990's the Jubilee Line was extended and many of the graves were excavated by archaeologists who found much evidence of diseases like tuberculosis and small pox. There was a documentary on this which was so interesting, see this short clip.
You can find out more about Cross Bones here and if you are in London it's one of those unusual places that I recommend you visit.