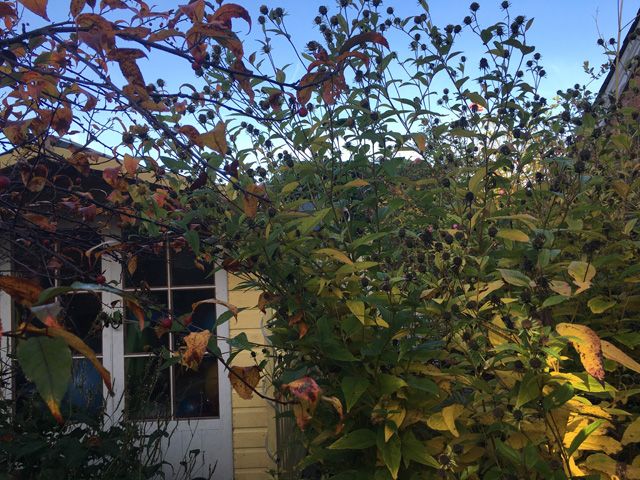 November arrived, a cold bite in the air so that my morning mooch in the garden was not accompanied by my scamp of a terrier who opted to keep his paws warm by the wood burner instead. The Hallowtide garden, the morning after Hallowe'en, decay and death, remembrance and a faded glory or spent Jack o'lanterns, carpets of leaves and the muted purples of the hydrangea.
Sunlight slowly warming hit the crimson leaves and pink hues of the sedum who have stretched like zombies arms reaching frantically across the pathway. A job to tidy up and reign the whole garden in for winter splendour but I'll allow myself the whole of November and December to do this. It can stay as a witches garden for the time being.
Bargain daffodil bulbs have been planted, tulips still required. Autumn bedding plants, yellow chrysanthemums, are in the zinc wall planters with nasturtium still hanging on - one even flowered this week, they are such troopers.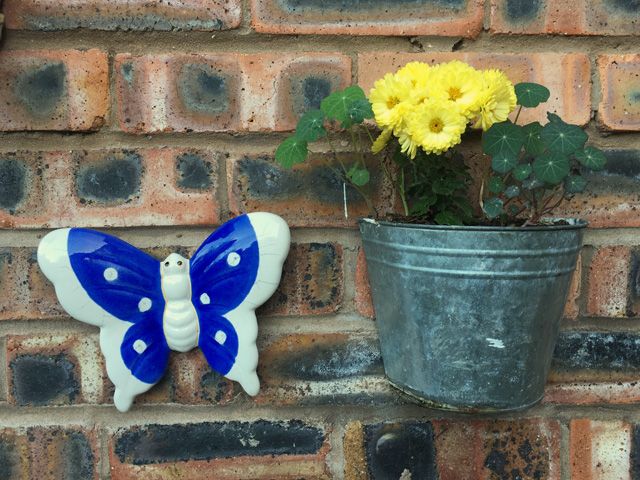 On the small trees in the garden I need to hang some bird feeders, with small birds turning up daily my heart sinks when I keep remembering that I need to pop to the budget shop and get some suet balls or pellets for them. Next door's rowan tree has now lost all its leaves and all that remain are some red berries, that the blackbirds love, but there are not many left. Don't worry feathered little lovelies, food is on its way....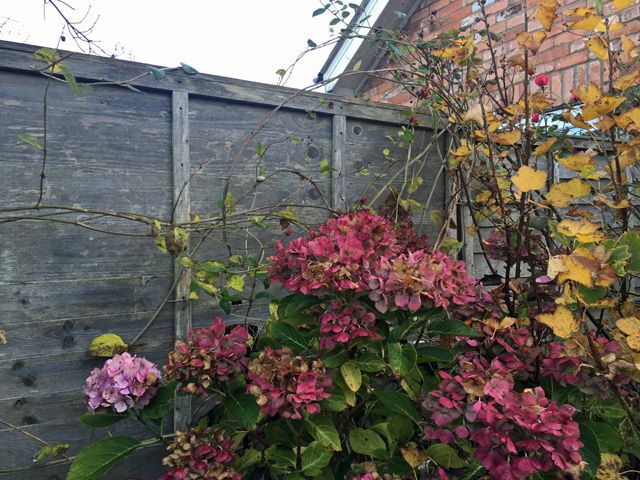 Finally as I turn back to the house ready for a cup of tea, I see a solitary pink rose in bloom and one in bud. A last brush of summer to bottle up in my memories.