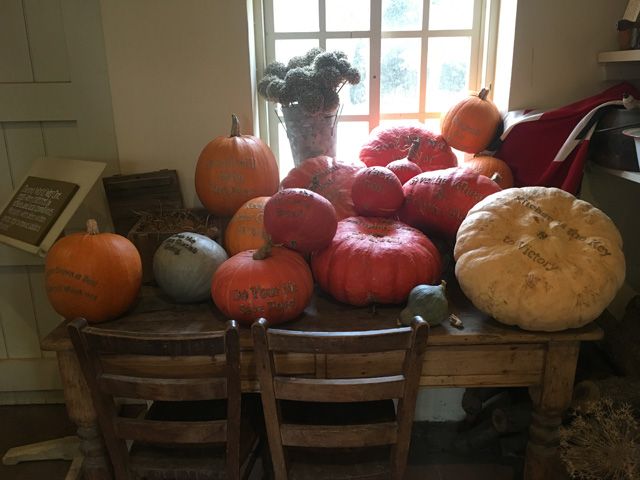 Autumn, a time to show off the bountiful harvest and admire and enjoy what you've put all your hard work into growing over the year. I love fruit and vegetables, not only to eat but as decorative items and little autumnal vignettes. So here in the bothy of Attingham walled garden was a tumble of pumpkins and squashes on a table, then some illuminating windows with fat gourdness and orange globular delight.
Fingers twitching I edged closer, a pumpkin lovers dream and what do I see but writing on them. What is this sorcery on a crisp autumn day? And so I discovered pumpkin scarring where in the summer (August perhaps) you etch your words or pictures onto the growing pumpkin that is still on the vine.
To heal the wound, the pumpkin scars and so shows your words or design. Absolutely trying this next year on my allotment plot pumpkins.
From looking around on Pinterest the engraved pumpkins seem to be a Thanksgiving tradition and farms take your engraving orders in the summer - how cute is that. I'm already researching which varieties I'm going to grow, Musquee de Provence is top of my list as they look like Cinderella pumpkins, an heirloom variety. Also, 'Rouge Vif d'Etampes' which are stunningly beautiful and a deep orange colour.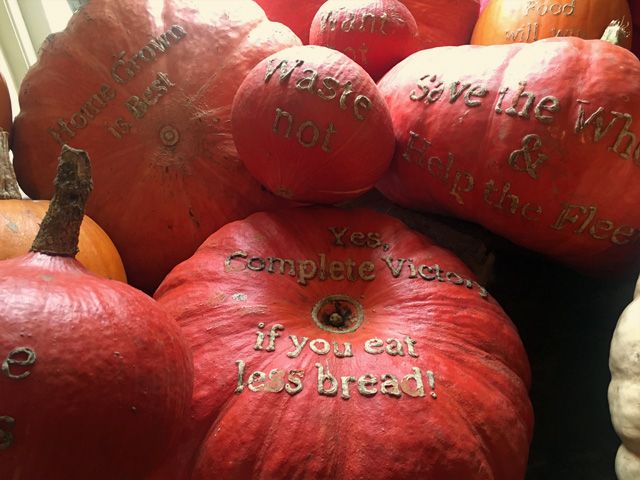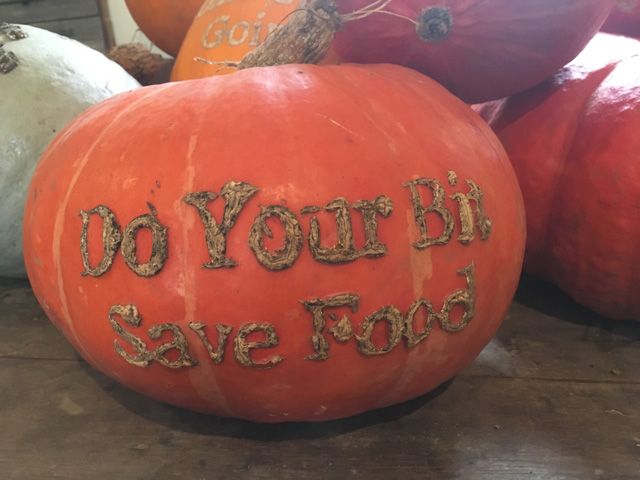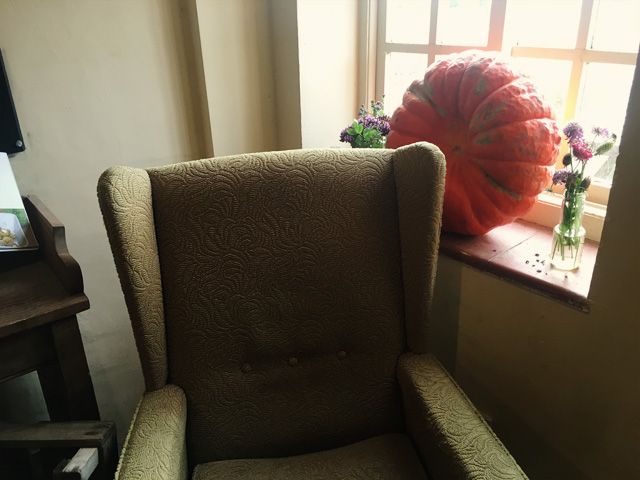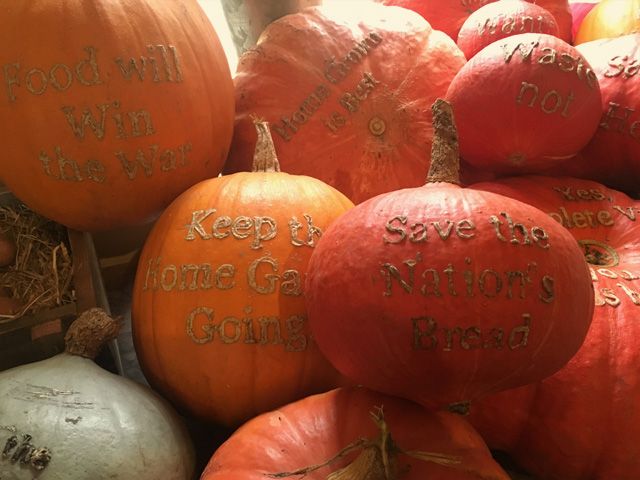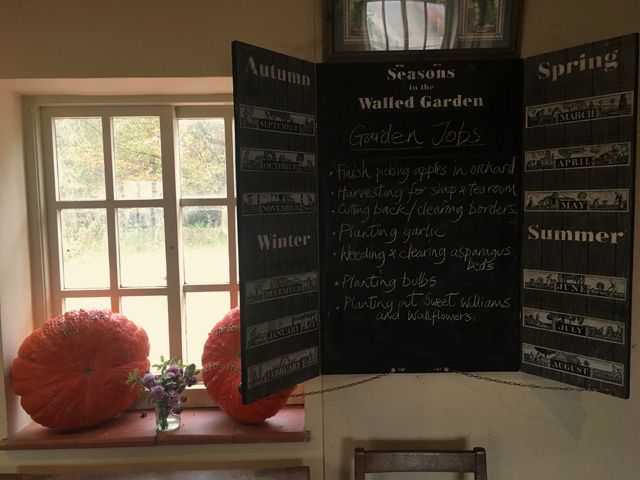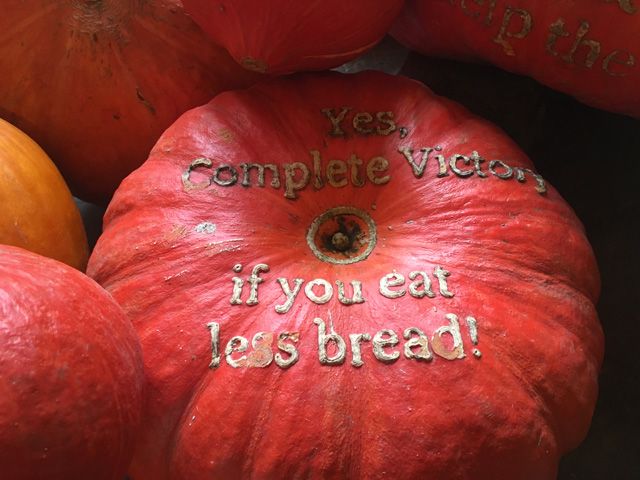 Joining in with How Does Your Garden Grow? at Mammasaurus.