Where to start with how I feel when I find a walled garden. The promise of horticultural secrets behind the brickwork, the feeling of history, the sense of escape and gaining some enlightenment. They are always clever and meticulous in their design and I find myself noting down ideas in my mind as I walk around - ooh I love that plant label or ooh look at that heirloom beetroot. Old veg varieties with great names like cosmic purple and golden ball. I imagine men with flat caps pushing their barrow around, whistling and off to turn the heated compost.
Here at Attingham Park, Shropshire there's been an exhibition around Digging for Victory, an insight into food production and the staff here during the First World War. The pumpkin scarring was a homage to the wartime phrases - the seeds of victory are the fruits of peace....
Also, how the women took up gardening roles during the war and today all the gardeners here are women.
Voluptuous quince and her never tried but sounds wonderful offering of jelly.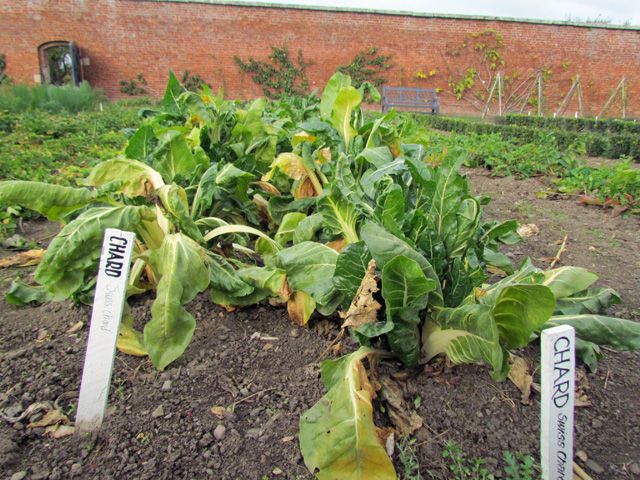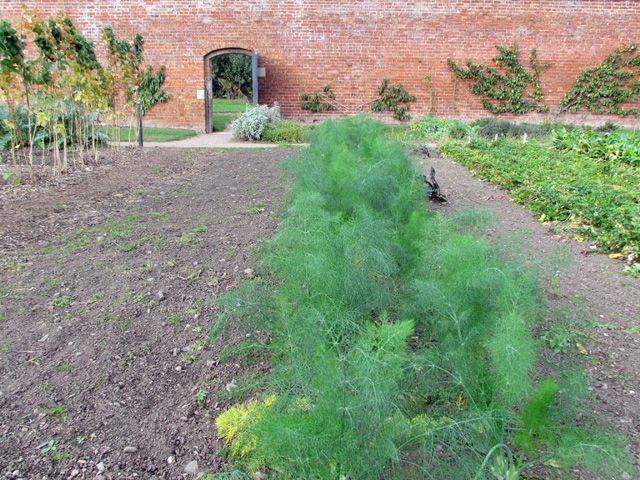 Could almost be Mr McGregor on the path.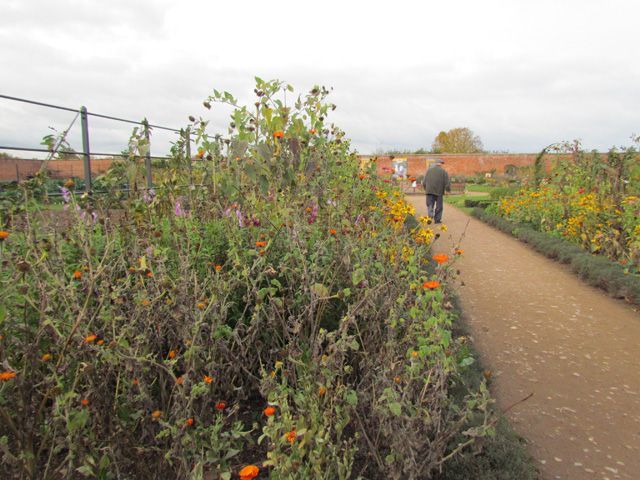 Tomato wigwams, must try this neat and ordered approach.
The dishes on the endives are to blanch them, as are the bound-up chicory. This is to produce a milder flavour.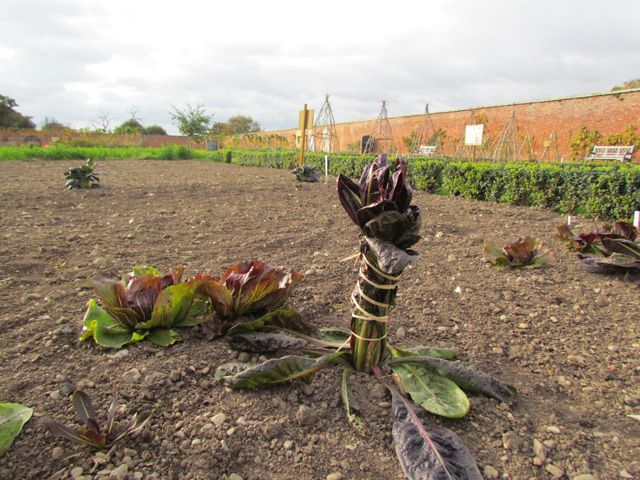 The flower beds still have plenty going on for November and a chalk sign tells us that these are used in the grand house and the veg are taken to the tea room. Just beautifully planted and if only I could keep my allotment as neat, especially at this time of year. It fills me with inspiration and a renewed interest in next year being the perfect growing season but also shows just how much work a garden and plot is, so I shouldn't be too hard on myself. The powerhouse of the walled garden supplying a huge estate can surely be replicated a little by me: mini plot to semi-detached?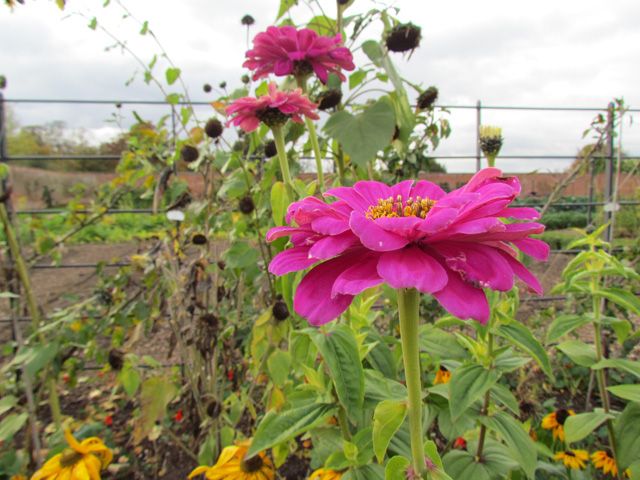 Wonder what they do with these poster once the exhibition has finished - oh would I love that one on the left for the garden wall.
A great aunt of mine was in the Women's Land Army and the exhibition has prompted me to find out more. There are The Landswoman magazines online to look through, very excited about finding them and can't wait to have a proper look through for more of an insight.
I'm pretty sure that I would have been a land girl with my spade and barrow, singing a tune as I walked to the compost heap....