What to do on an autumn day but craft with a good friend who shares your interest in the weird and wonderful. When you love mooch around your friend's book shelves and treasures.
I came home with a list of folklore, church and graveyard books. Lovely.
Also lots of ideas for crafting as my good friend is very talented and makes models from papier mâché. There is a style that I know as being called primitive folk art and when I mentioned it, my friend produced a magazine full of that style.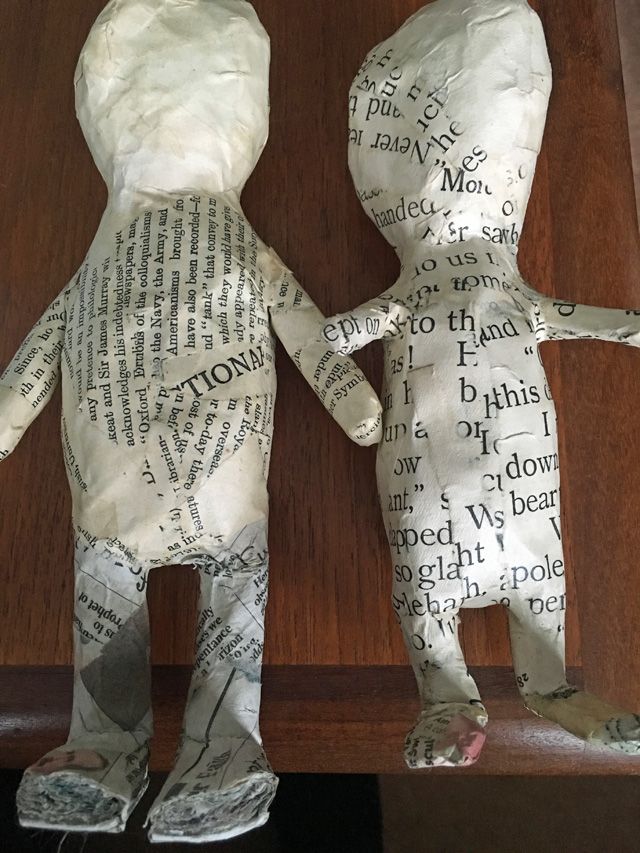 So we had a lovely afternoon chatting about curious things and merry olde England and she taught me how to start crafting figures with paper and glue. Candles flickered, we had warming soup and some Halloween cakes, what could be better.