This is my walk through the garden - I'm actually putting the bins out but got to do something to make a laborious job more pleasurable. Make sure the dog stays behind the gate and can't escape. He would do, my old scamp, he'd be off up the road after a cat.
So ignoring the fact that I'm putting the smelly bins out , here is the January garden. Quite muddy and not looking too exciting. The garden is entered only for necessity in the winter. To collect wood from the log store or get something from the summerhouse where I keep lots of crafting materials. A quick squelch through in my wellies and then a quick dart back inside the warmth of the house. I suppose there is a certain prettiness to it all, bare, with the low sunlight peeking through the gap in the houses.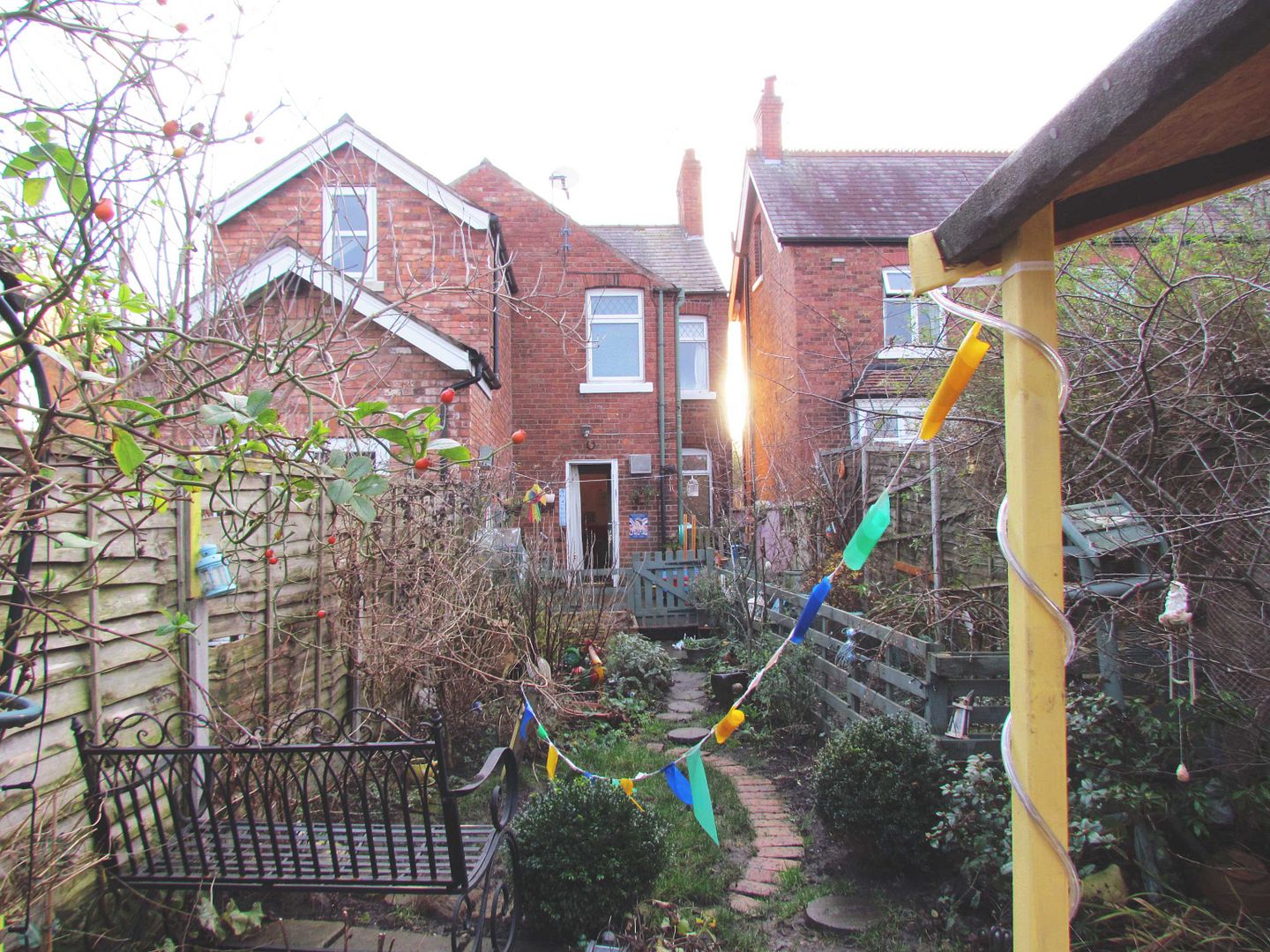 I see signs of spring already.
Buds on my cherry tree. Can you see the stick man face?
I hardly see any birds in the garden lately which is sad. I put food out but no tweety takers. There must be too many cats around and about scaring them away.
The back of the garden has a enclosed passageway onto a private side road with little terraced houses and rambling wooded areas. It's nice around here, quiet and the people you never really see as they are mostly elderly folk. I just have ivy and ferns growing, a few primroses in the spring and a buddlei
a. Last year we made this a seaside/pirates themed lair with nets, lanterns and shells.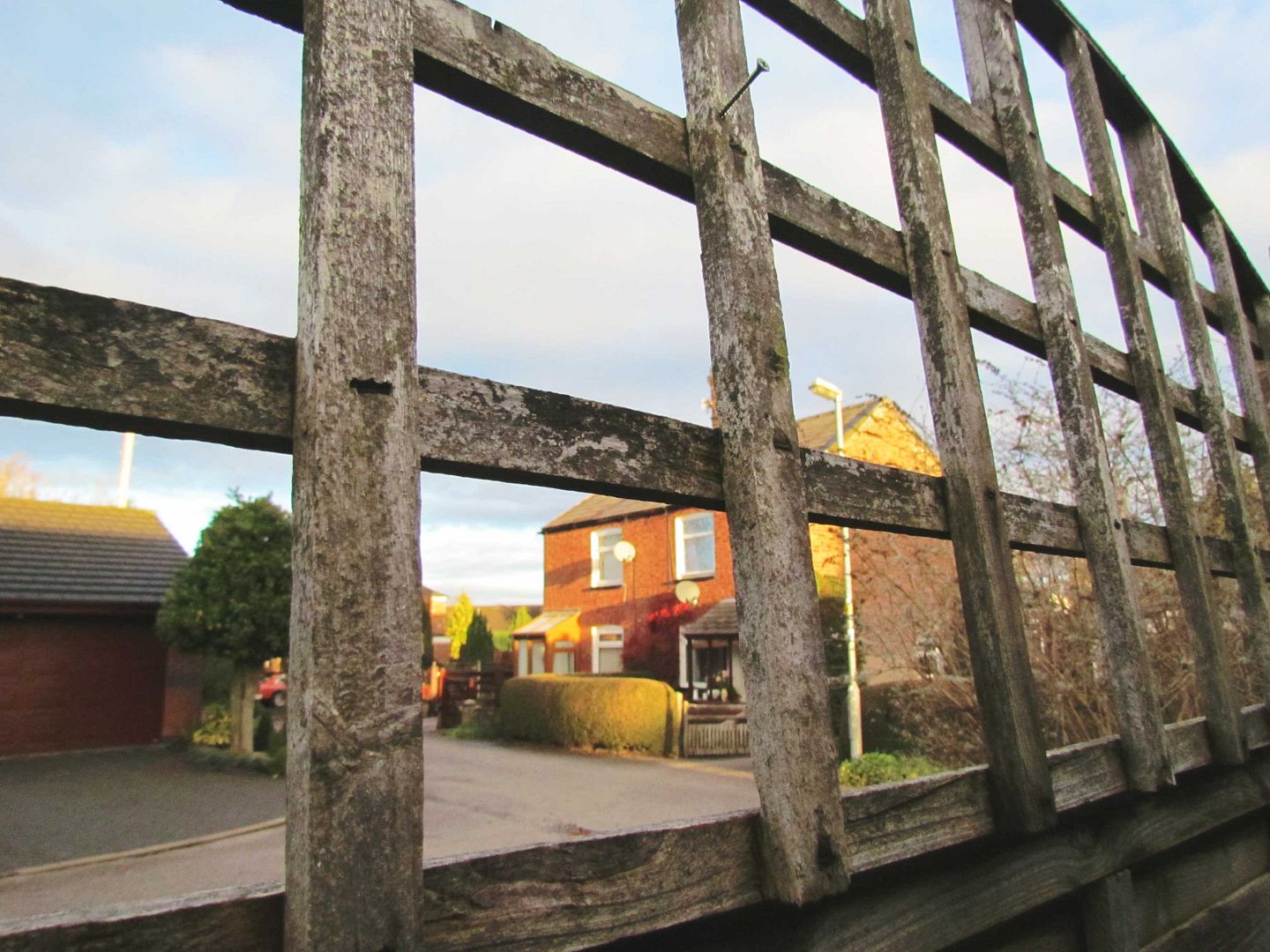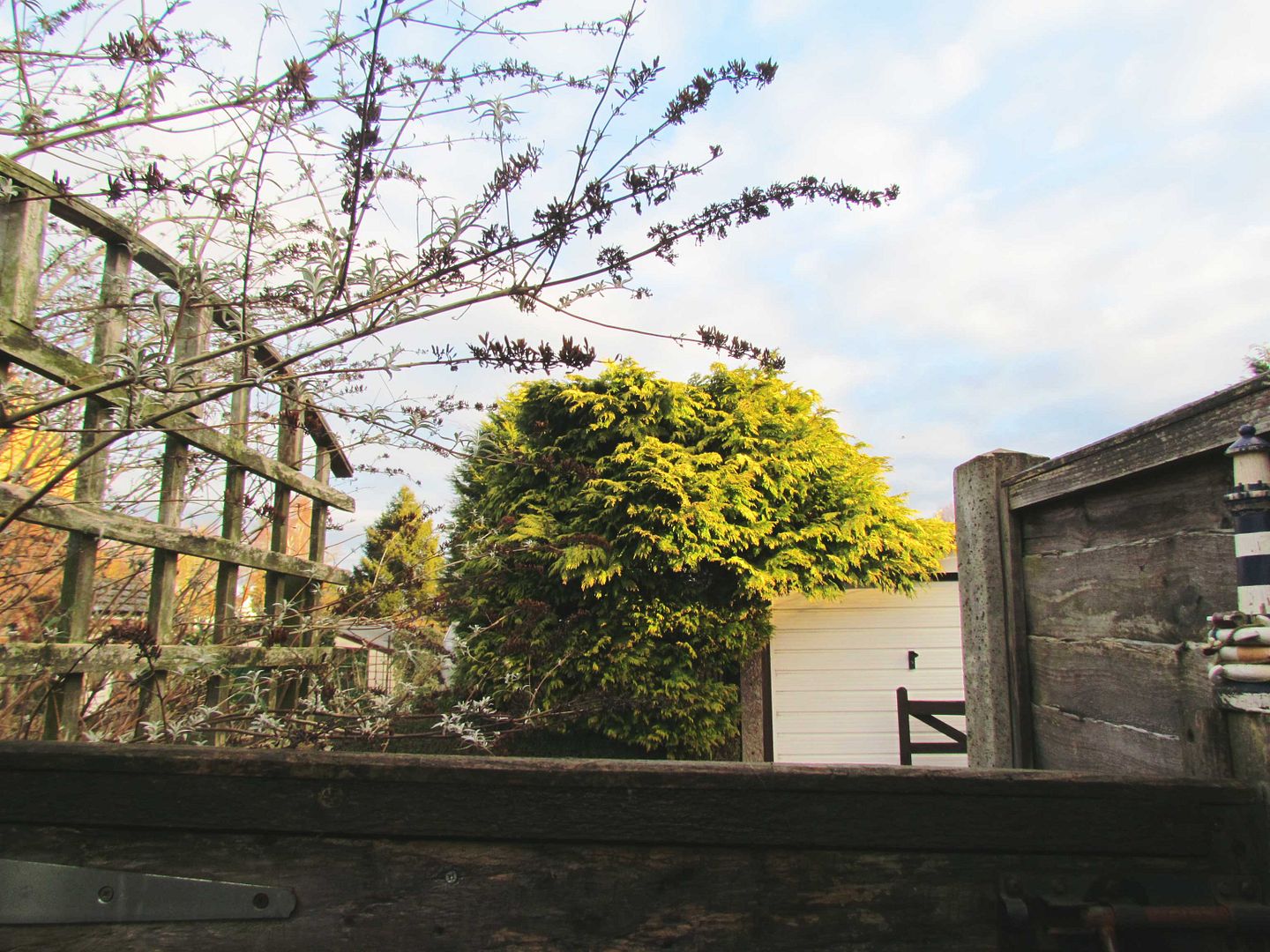 So bins are now out. I've scurried back inside and I'm hoping for some frost one morning to get some interesting pictures as I'm bored of the general greyness now.
Joining in with How Does Your Garden Grow? at Mammasaurus.