Finally frost! A weekend morning so DB was around and I could rush out into the garden on my own to snap away. I put my coat on over my spotty onesie, slipped on green wellies and dashed - gingerly at least over the slippy decking, looking very eccentric I'm sure. Neighbours are used to it by now, seeing me crouching in the garden with my camera in all sorts of interesting clothing combinations or in DB's huge shoes because they were the nearest available footwear.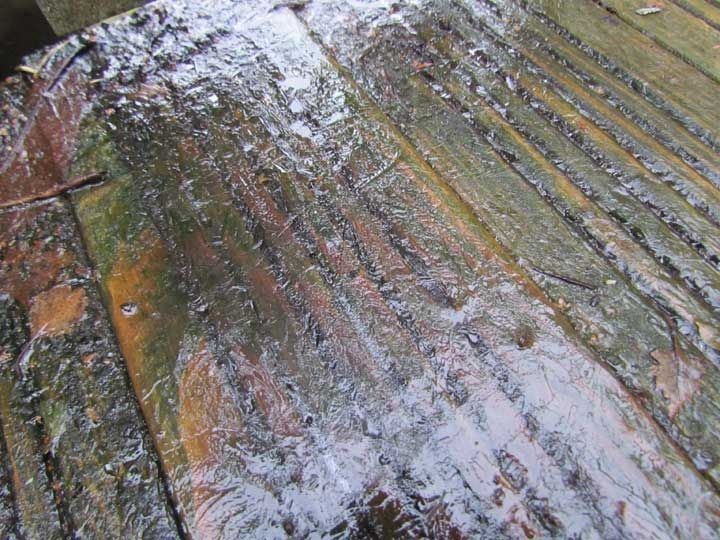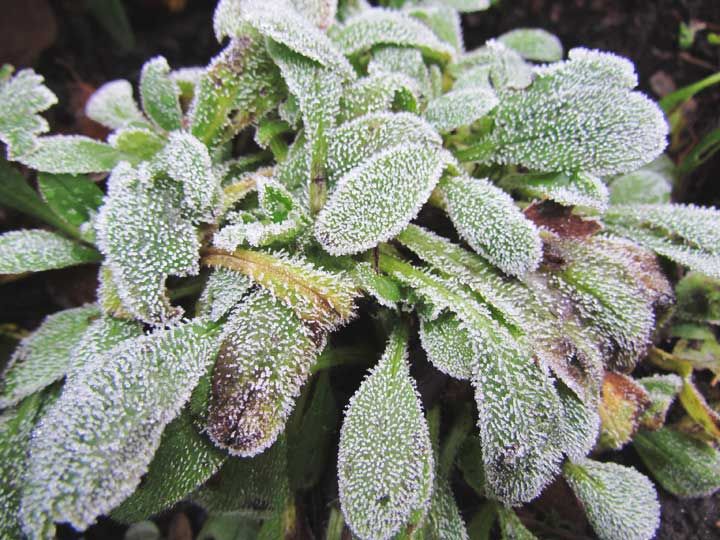 A slight film of ice in LB's toys and in winter forgotten buckets and trugs. I love the patterns in the ice and when you touch it how the ice slides away with a quiet snap.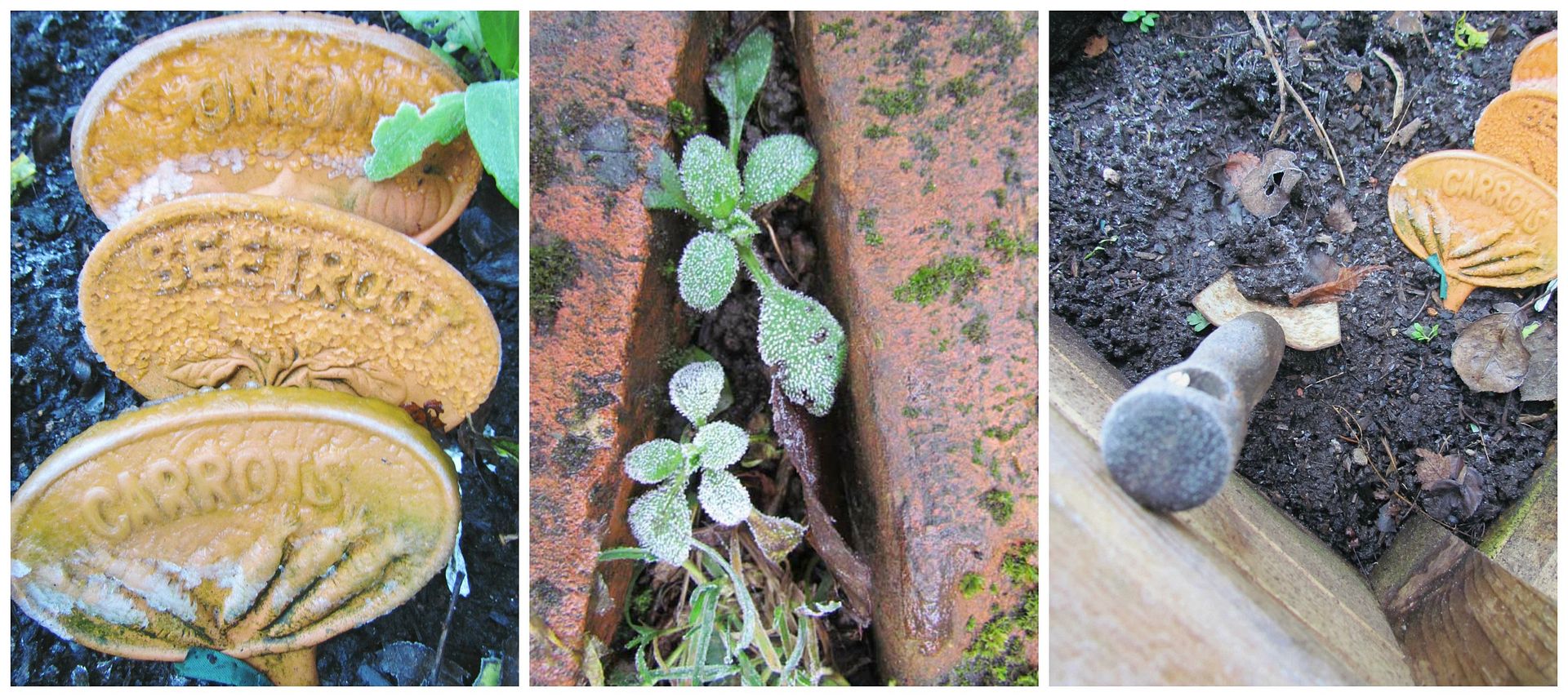 Dainty crystals on foliage and the edges of fences. Not a heavy frost but enough to make me smile at the change in the weather and remind me of looking at the frost on my window pane as a child. Magical frost.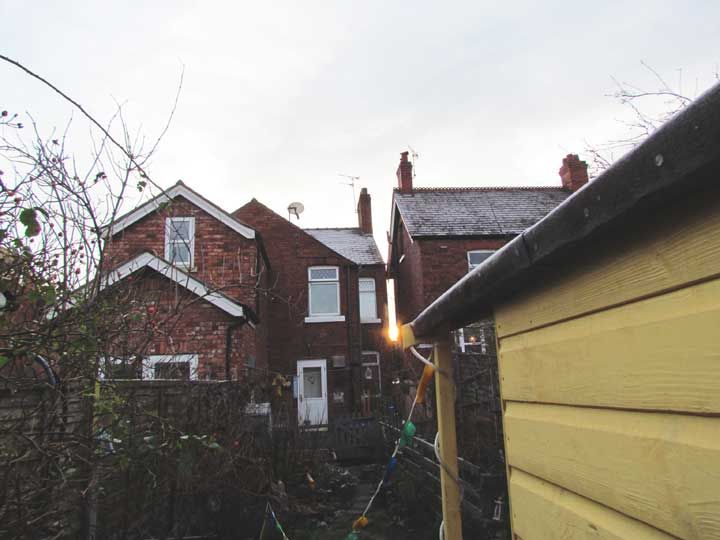 I hadn't even noticed this Swiss Chard in one of the beds, hiding there all winter, hanging on from the summer. Such a bright stemmed beauty and I will definitely grow lots more of this at the allotment to look pretty and occasionally add to my dinner. It grows in plentiful abundance and I just can't use it up for I find its use quite limited.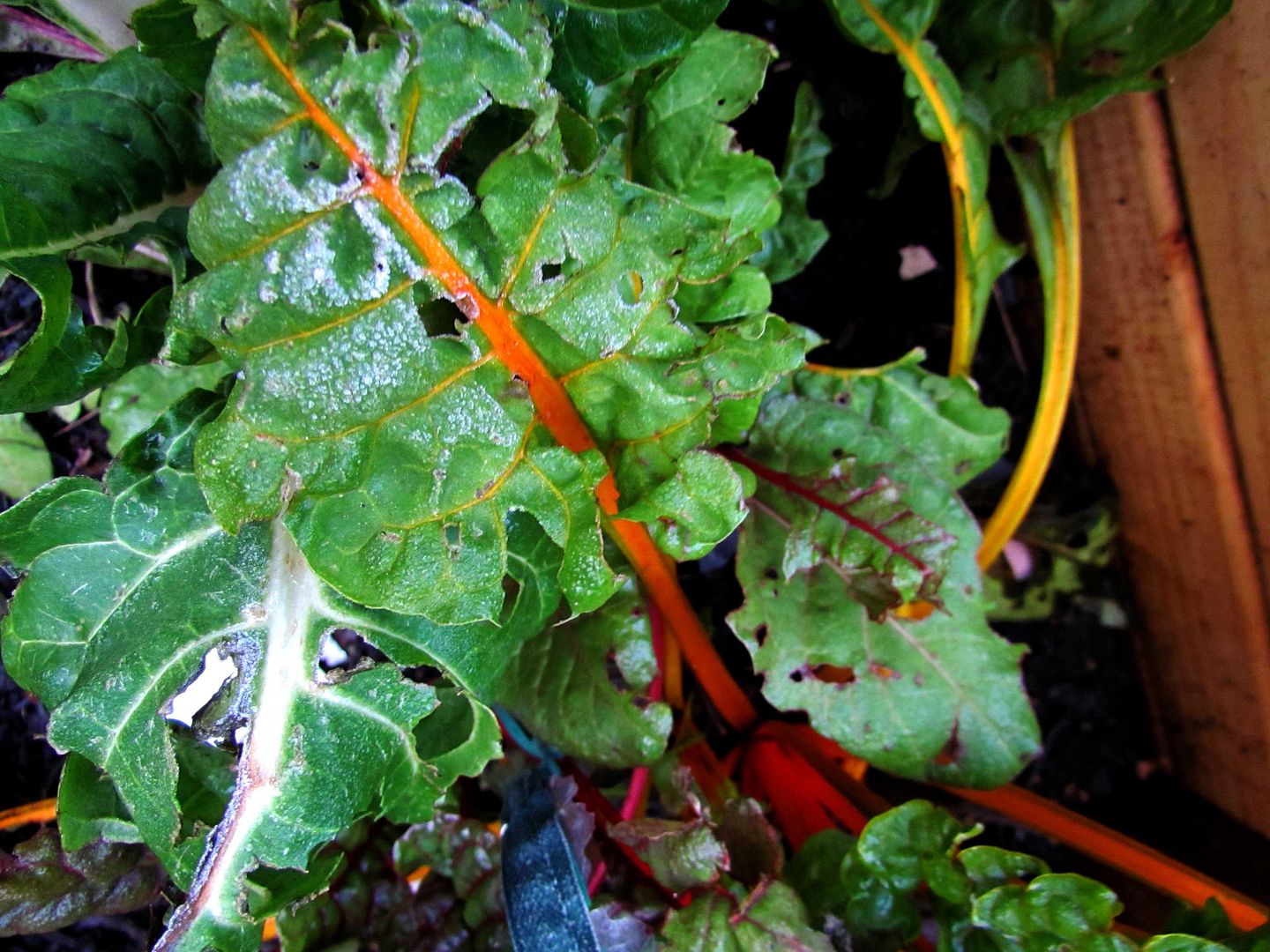 Strawberry plants too with frosty sprinkles that remind me of physics lessons and making patterns with iron filings These plants have been here all along, passed by with my squelching boot until now. Who knew they were so resilient to the cold. Another one I will revert to growing at the allotment as the slug and snail population in the back garden are too much to do battle with.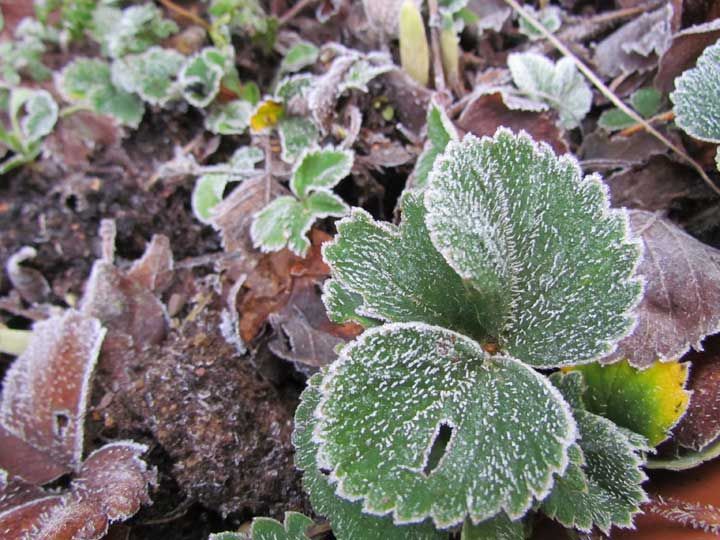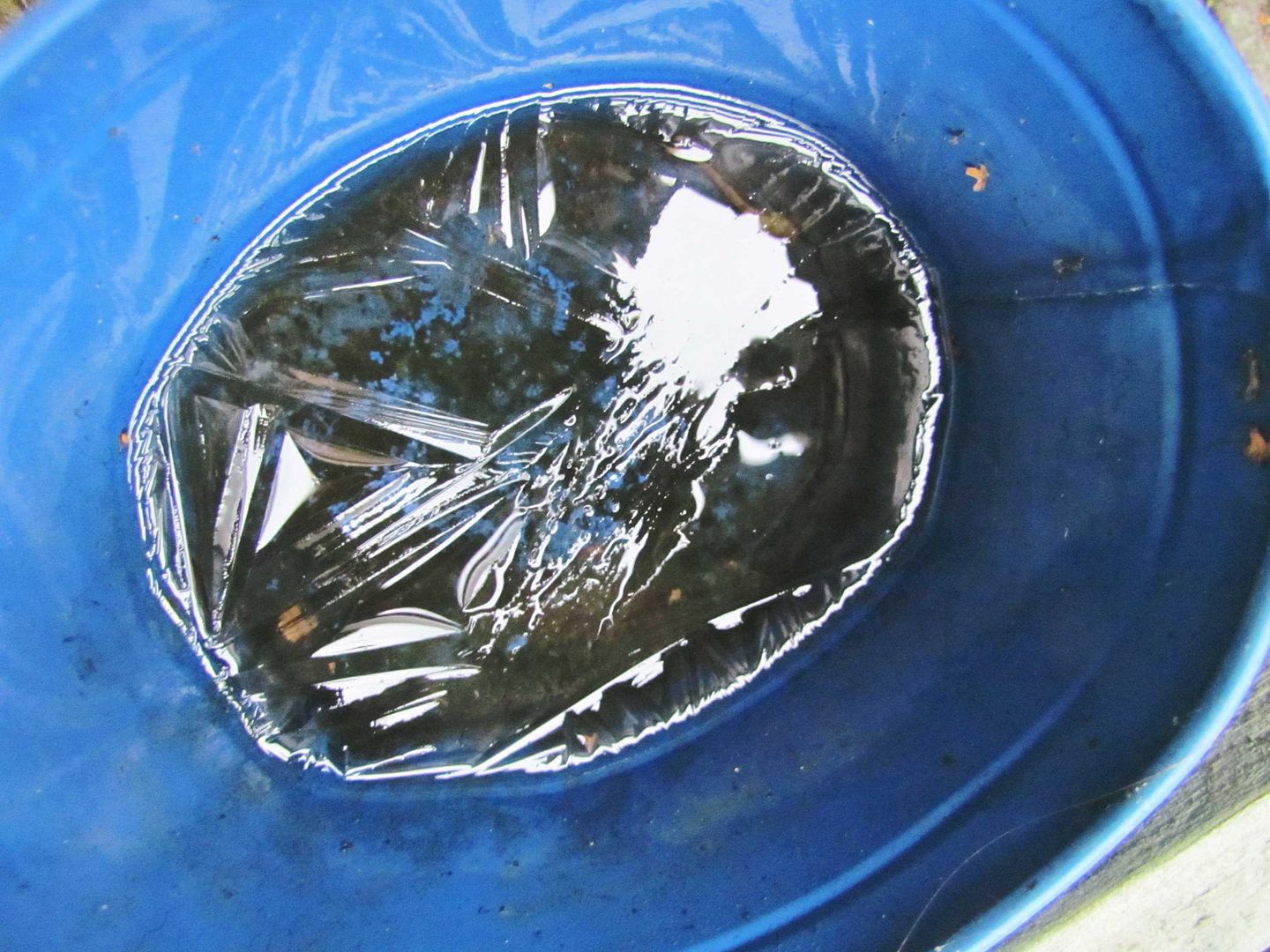 I then popped up into the loft room to see the slightly misty rooftop view. Brrr cold up here as I peer out but great to see smoke rising from chimneys and to sneak a look into neighbourhood gardens. Looks like some local residents have a big vegetable patch at the back of their garden and there are certainly a few greenhouses suggestive of a keen grower. I look forward to seeing how it all develops in the spring.
The view extends over the river, which you can't see and then onto the old industrial areas of my town built upon its natural salt resource. There's quite an extensive nature reserve network that has been developed on the brownfield sites. It will be great to investigate them a bit more in the spring as we have some unusual flowers growing here that should really be seen on the coastline.
I am now hoping for a really heavy frost or some snow to get some sparkling photos but this was a nice change from all the rain and general cloudiness.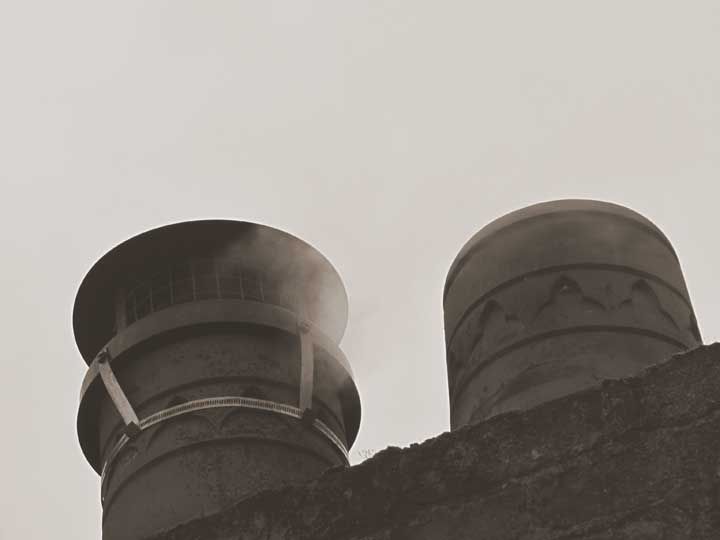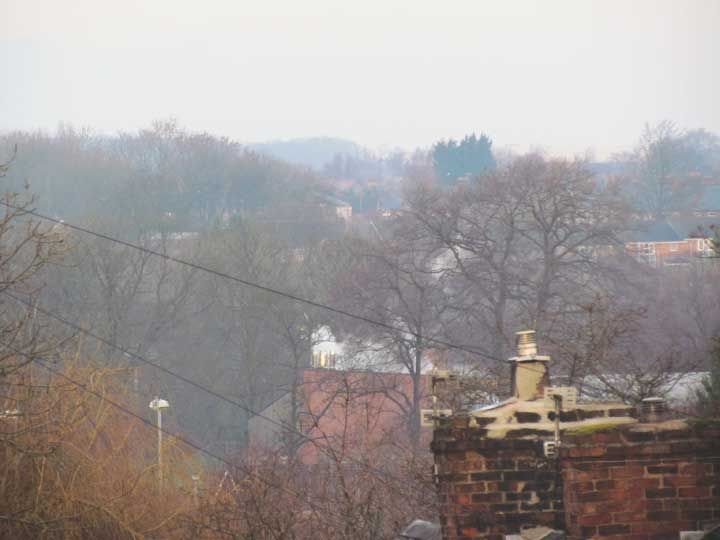 Joining in with Mammasaurus for How Does Your Garden Grow?