There is still plenty to do in the garden and on a fresh winters day it is great to get out there to tidy up, prepare for next year and think of helping the wildlife out over the cold months. We were lucky to receive a super-duper hogitat from Webbs garden centre and I was excited about encouraging hedgehogs or 'sheephogs' as this is my son's name for them, into our back garden.
We tidied and gathered dry leaves - you need them to create a bed inside the hogitat and to cover it up for insulation. Little Bird enjoyed playing in the leaves and had a little go at raking them. I also took our outdoor time to plant the spring bulbs before they were forgotten about in the shed. Very satisfying to know we shall lots of lovely colour after the winter.
The hogitat is a good size and it would have to be as some of our local hedgehogs are huge! My neighbours had one in their outhouse and I was so surprised at the size of it. You can see the hedgehog house in the picture below, it's very sturdy so it's not going to blow away being made of a steel frame but is natural looking to blend into the garden.
It has a predator defence tunnel so the moggy can't get in which is a fantastic idea and is waterproof to keep 'sheephogs' warm and snuggly.
No peeking though, they don't like to be disturbed.
Bundles of leaves and twigs were place over the hogitat for extra insulation and it was placed in a quiet area of the garden, out of the prevailing wind. Hopefully this will help our prickly friends and we will also put some food out for them. You can buy special food and of course they love the slugs and snails so they will be well fed in our garden. Pet food can be put out for them or dried fruit but never milk as hedgehogs are lactose intolerant. Me and Little Bird also fed the birds whilst we were out there and filled the water dish up. This time of year you can hear all the small garden birds chirping away and the robin has his red breast back after a summer of hiding and his feathers moulting.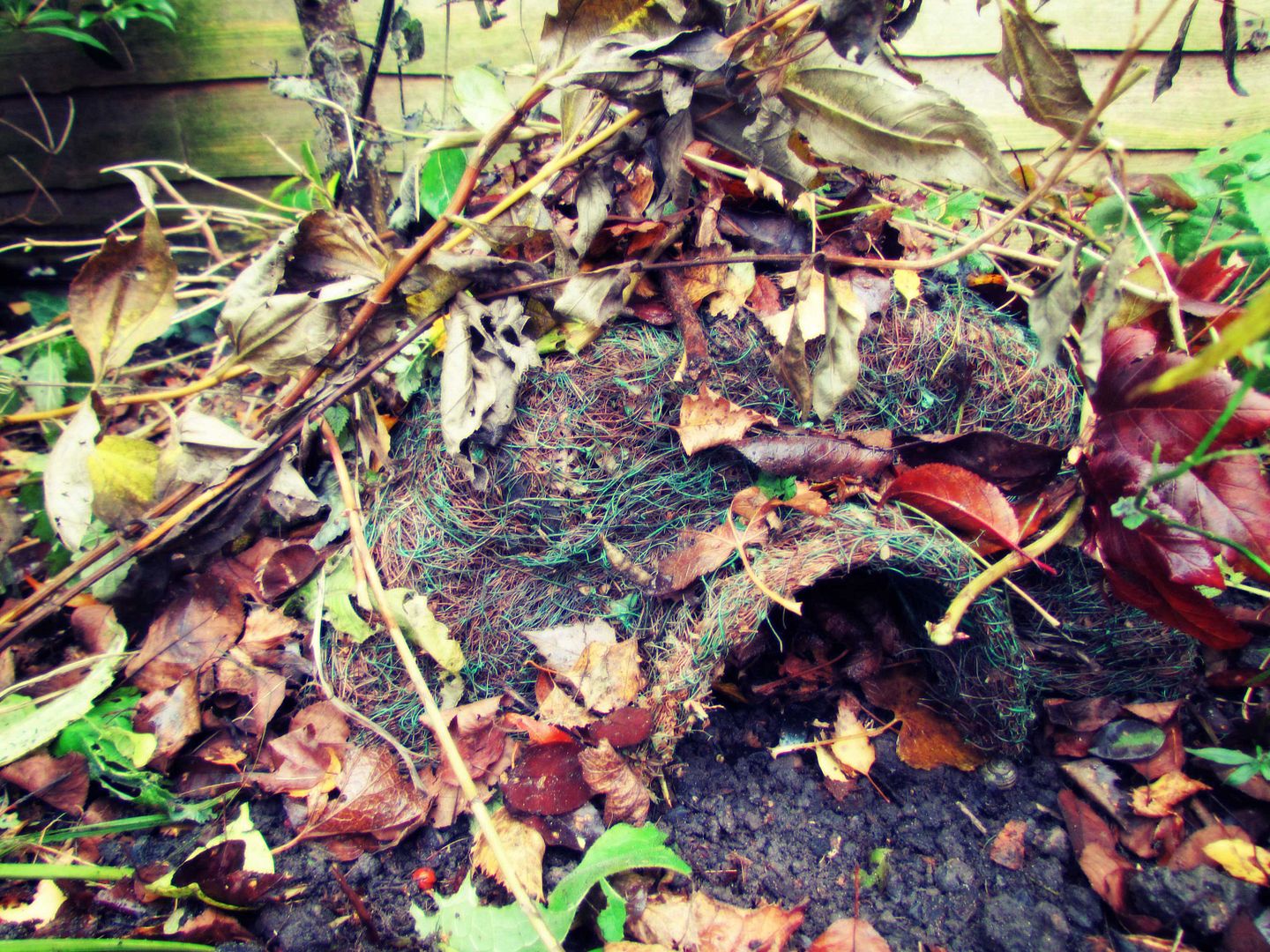 I shall look out for any signs of activity and let you know. I really do hope we get a resident hedgehog as it will make us very happy to feel like we have helped them out.
Do you get hedgehogs in your garden?
Disclosure: We were sent a hogitat for the purpose of this review. All words are my own honest opinion.