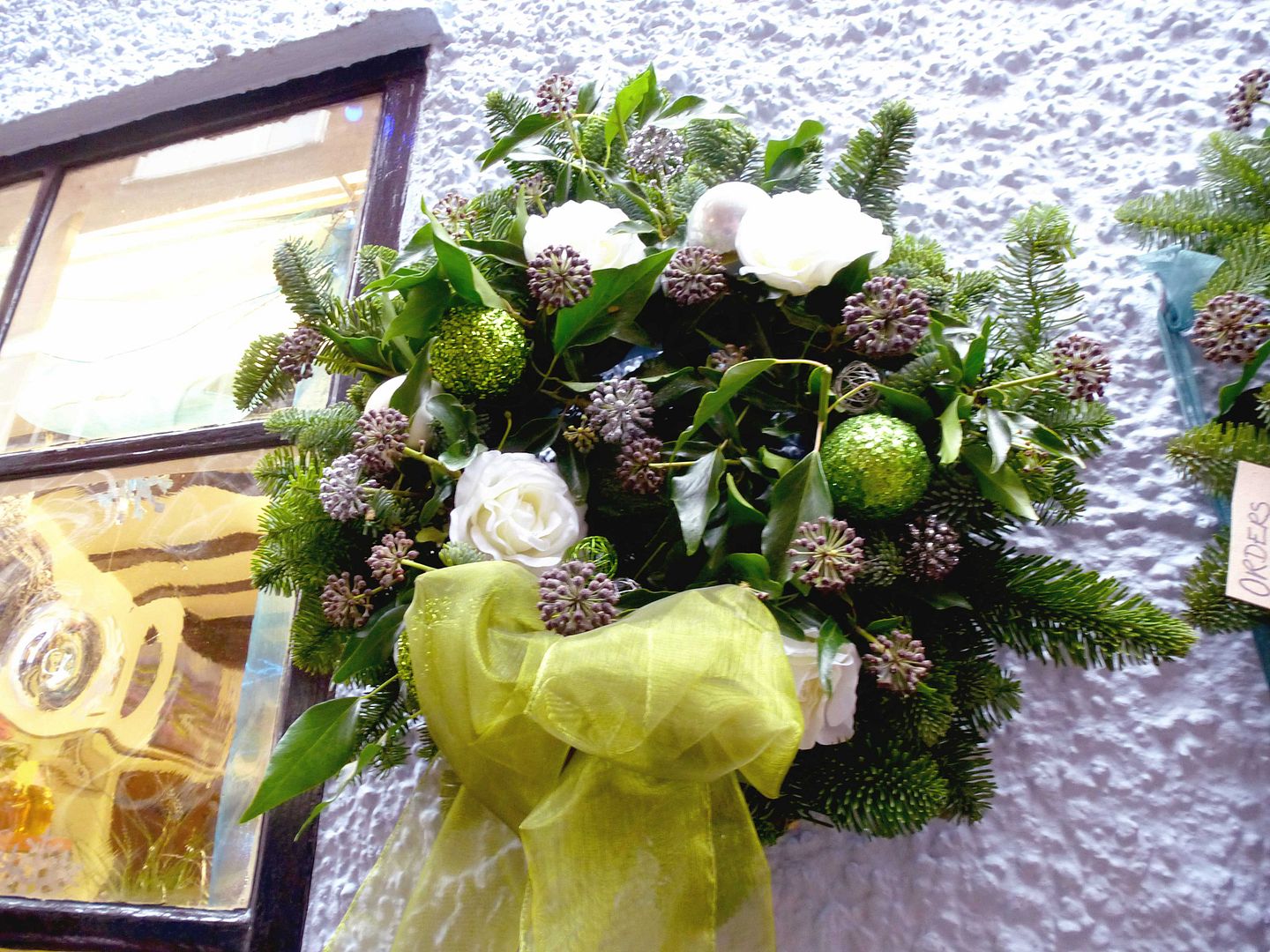 Following on from Part 1, here is the rest of our Ludlow trip, looking around the cobbled streets and the old houses. Florists prettier than those back home with beautiful floral wreaths for the front door. I loved the ivy fruits used in this one.
Castle Lodge, a Tudor house where Catherine of Aragon lived with her first husband Prince Arthur (son of Henry IV and Elizabeth of York) who died 6 months after their marriage. The house is renowned for its Tudor panelling and perhaps next time I'll take a look in. Bet there's a couple of ghosts in this spooky place.....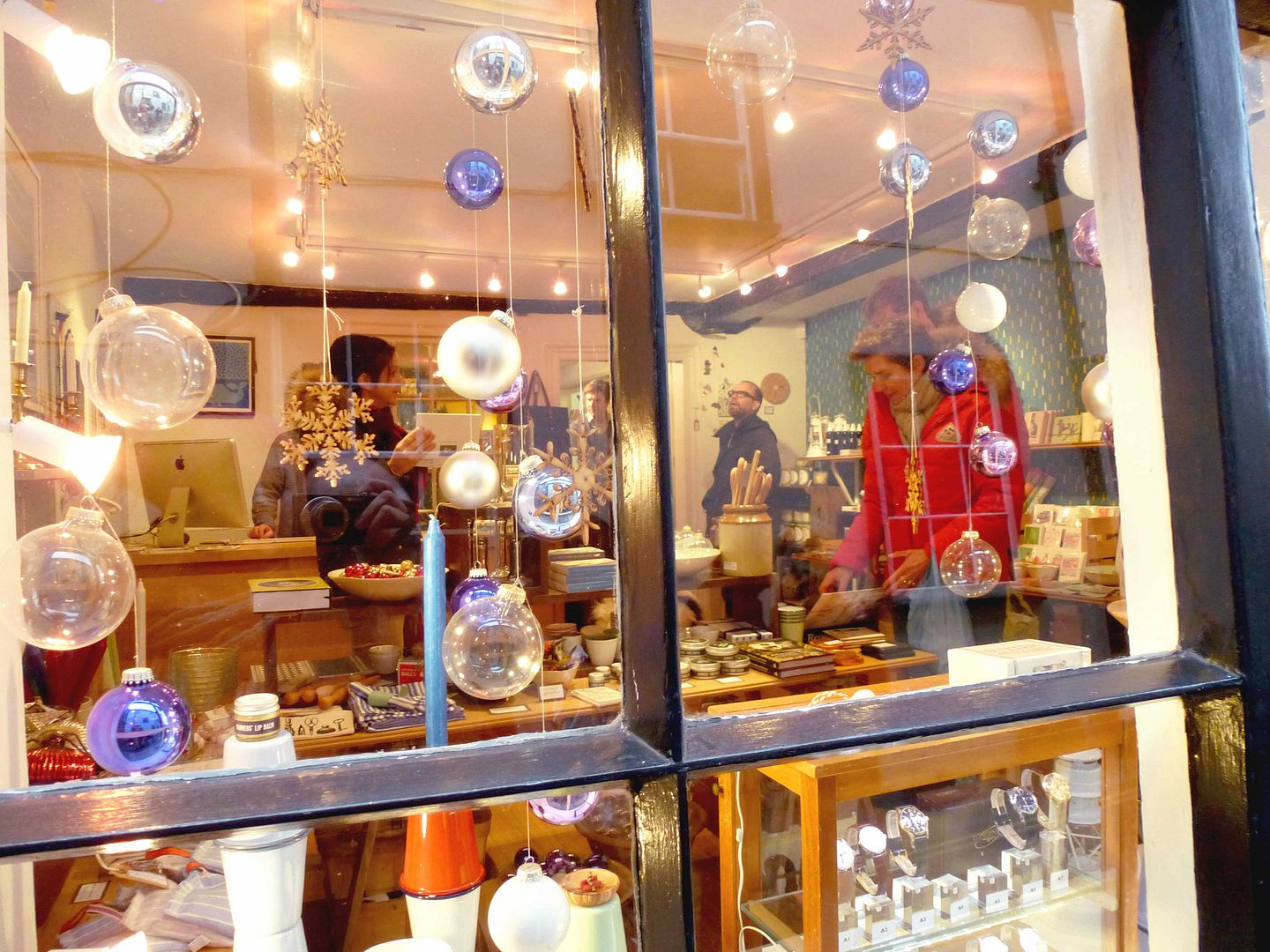 Lots more greenery to buy from cyclamen and bulbs to holly wreaths.
Down side streets there are snippets of history like The Conduit, a water supply point dating back the the 16th Century. I love looking for these round, blue plaques wherever we go. We then stumbled upon a pop-up bistro where we had some warming 'King Arthur's' mulled wine in a pleasant courtyard with coloured fairy lights. I'm like a moth, drawn to these lights - don't they always make everything look so pretty!?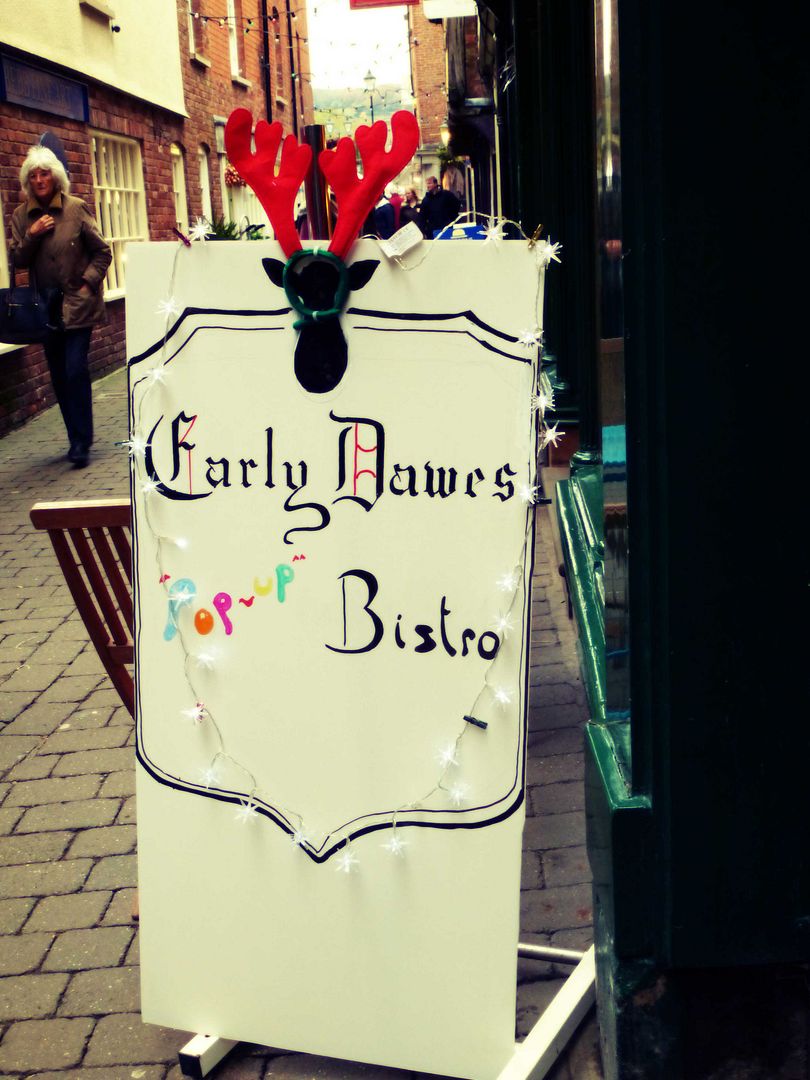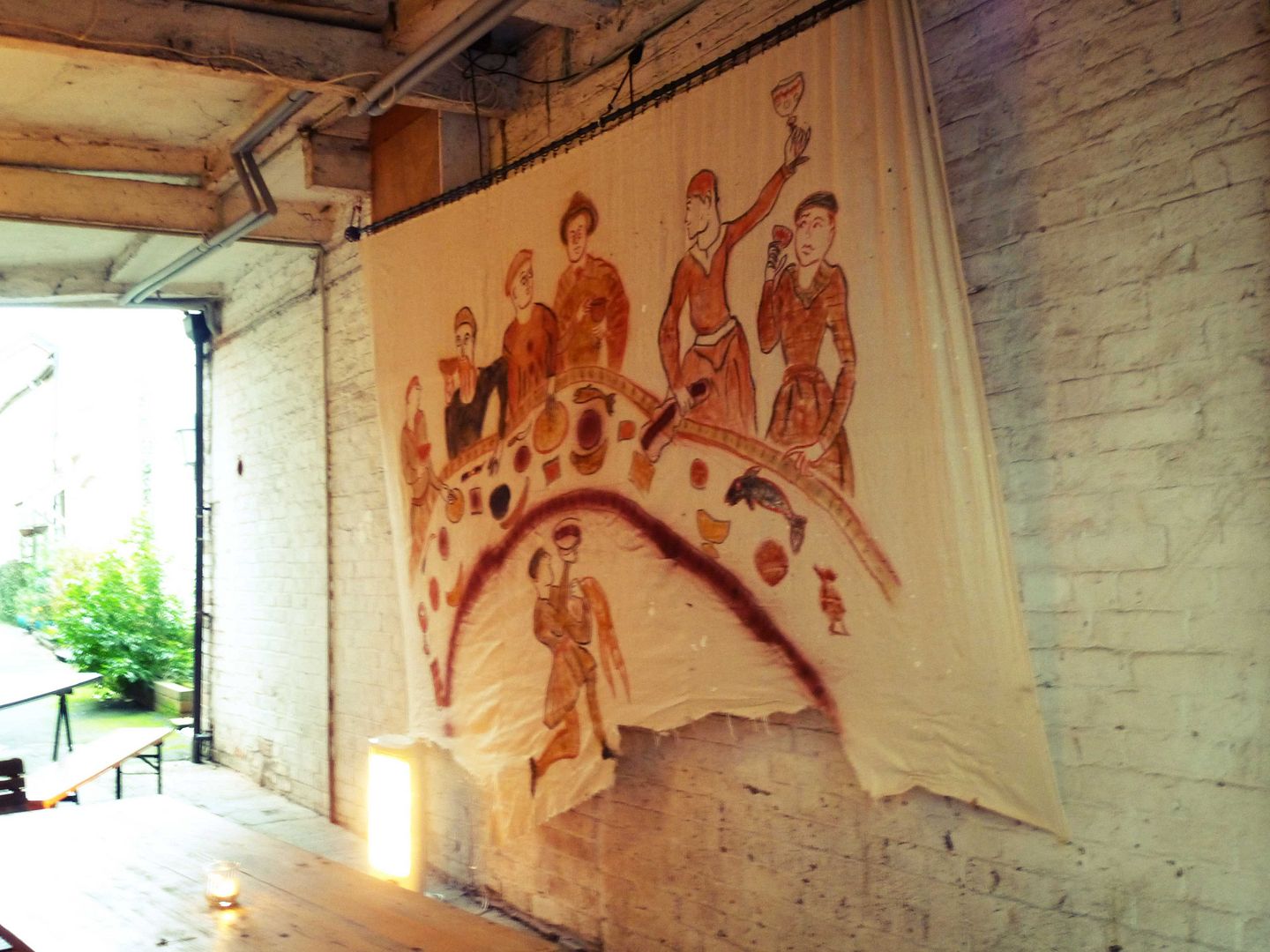 I love snapping other people :)
I came home with a willow dragonfly, expertly weaved here in the square.
The Buttercross was the town's buttermarket and is now a small gallery shop.
I saw at least two traditional butcher's shops, very difficult for me being the life long vegetarian but I do support the local small business. Pheasants all strung up - a bird I always feel so sorry for. A man always walked past me with lotsof dead rabbits tied to a pole and I did feel quite queasy. I'm much more at ease with the greengrocers :)
And so there ends the trip to Ludlow, until next year when I think I'd like to see the castle in the spring and explore more of the surrounding area. That seems a long time off right now, as I'm shivering at home preferring to read my books than go on day trips!