We spent a day at Ludlow Medieval Fayre and what a feast for the eyes it was.
Magic storytelling tents welcomed with comfy cushions and stalls of sweets and cakes were piled up in fantastic displays.
The smell of mulled wine and spice drifted through the air around the castle walls and through the marquee filled to the brim with delights to behold.
People dressed up in beautiful colourful Medieval costumes - velvet, gold thread and regal headdresses. You couldn't help but stop and gaze. What a treat to be able to wear these garments.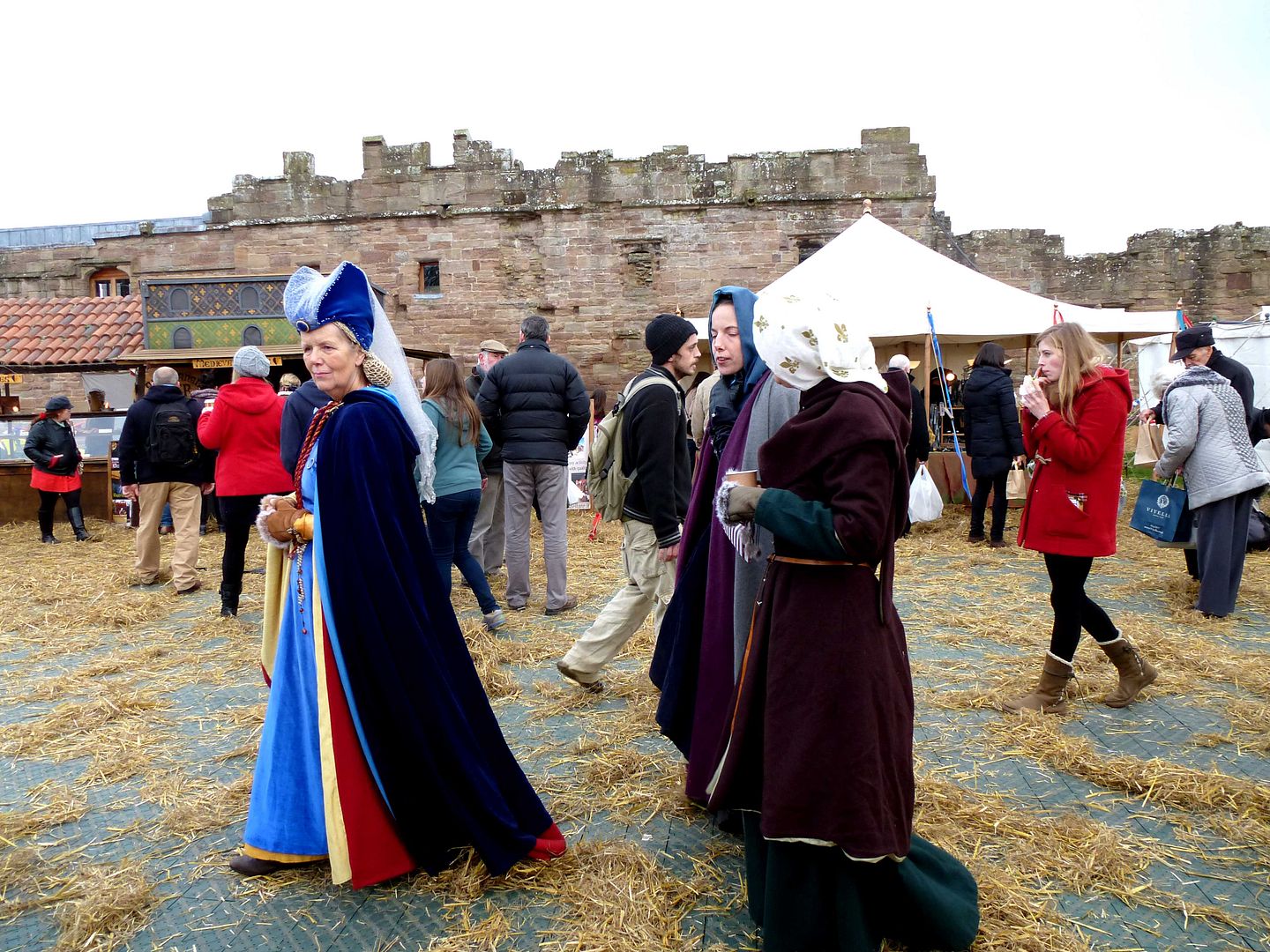 Spices and herbs for sale, breads of all descriptions. Wondrous cakes - sticky toffee, lemon drizzle and chocolate. Mulled cider.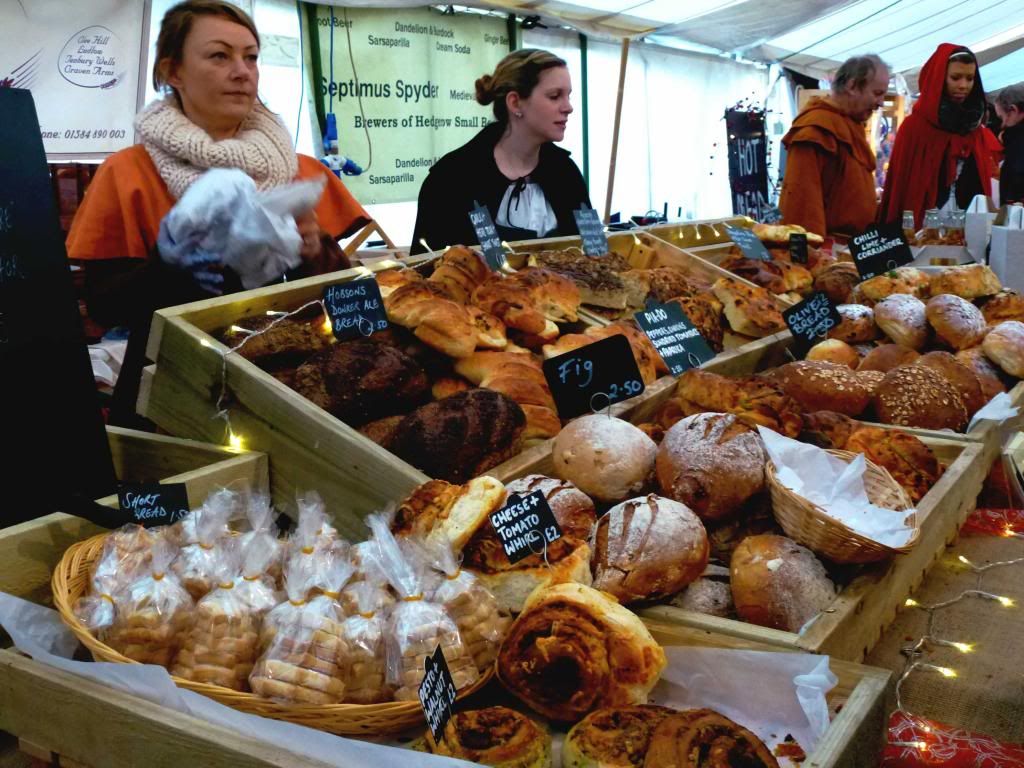 Unusual entertainment!
Of course at a Medieval Fayre you can buy all sorts of armour and regalia.
Little Bird enjoyed the sights and sounds, dragged us back into the castle bailey several times. We passed St. Nicholas and wandering minstrels, a Medieval surgeon who told us all about leeches and knights fighting with sword and shield.
You could feel Christmas in the air. Mirth and much music. Pure magic.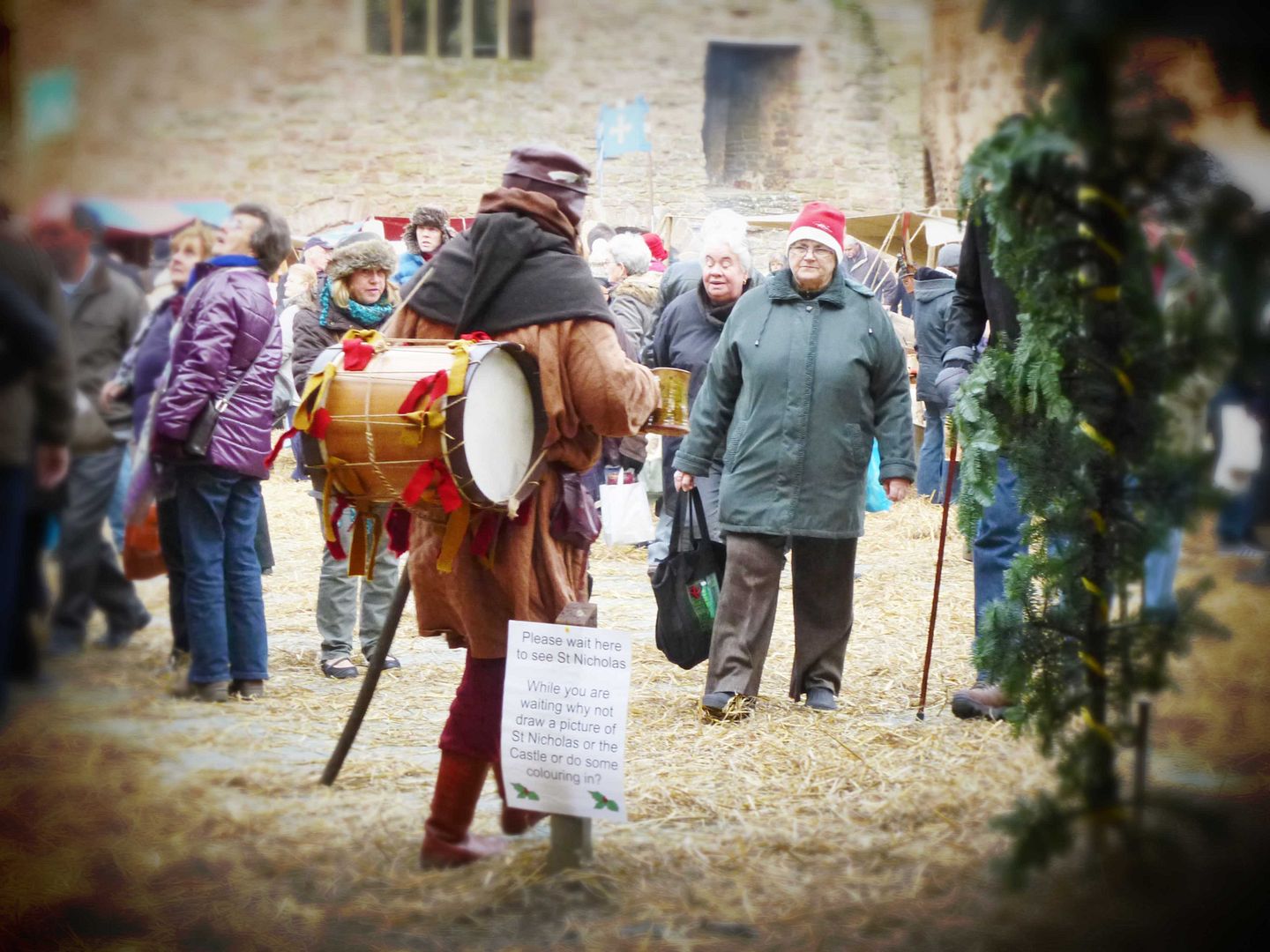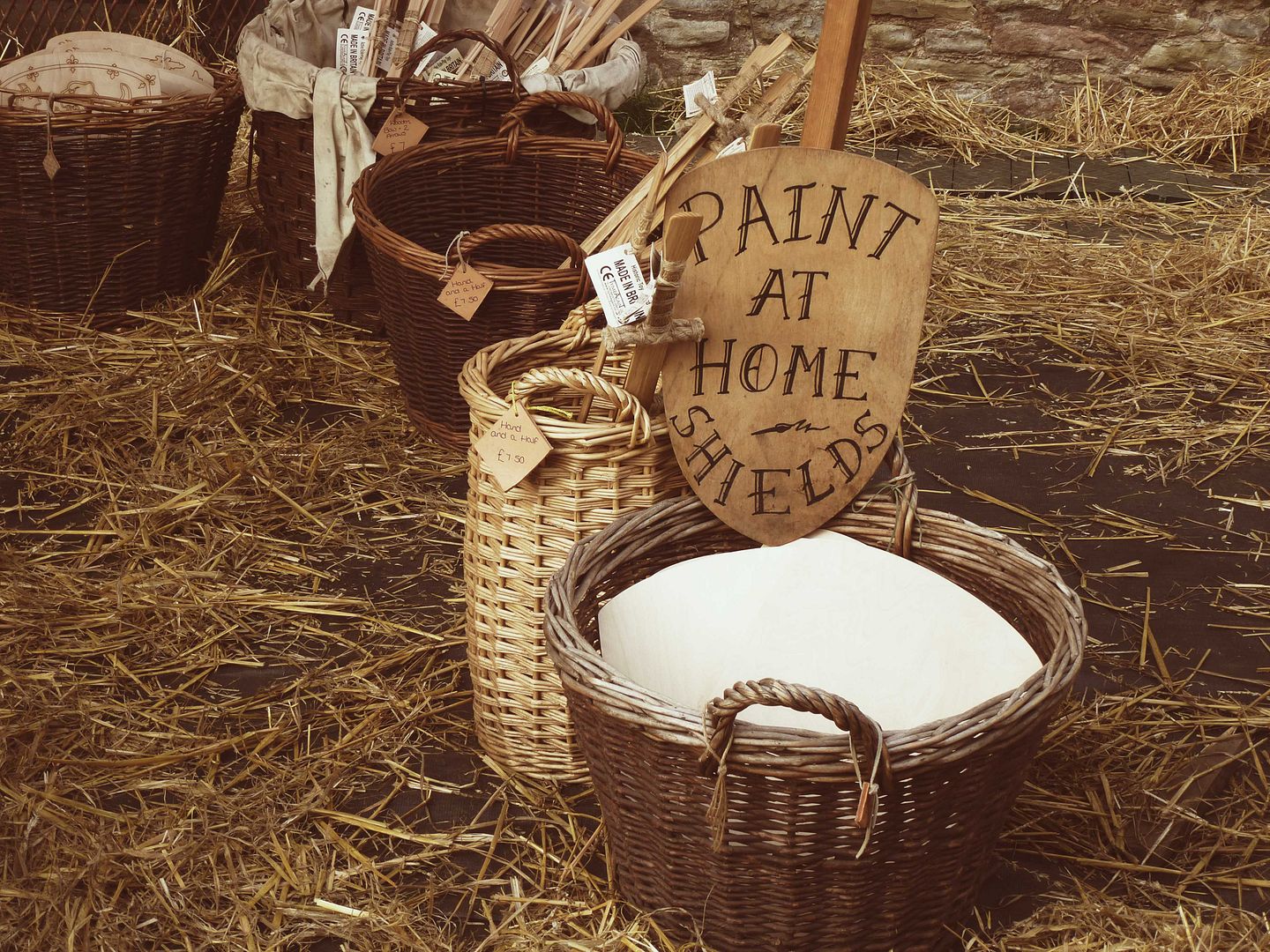 Crossing the moat, through the gate to the castle's inner bailey, lined with flame torches and decorated with fir branches. A chill in the air made it feel so festive.
A chance to buy lanterns and trinkets. We bought a lantern hook, a small gargoyle and lots of food goodies to take home. All of us really enjoyed the day and have added it to our calendar of traditions.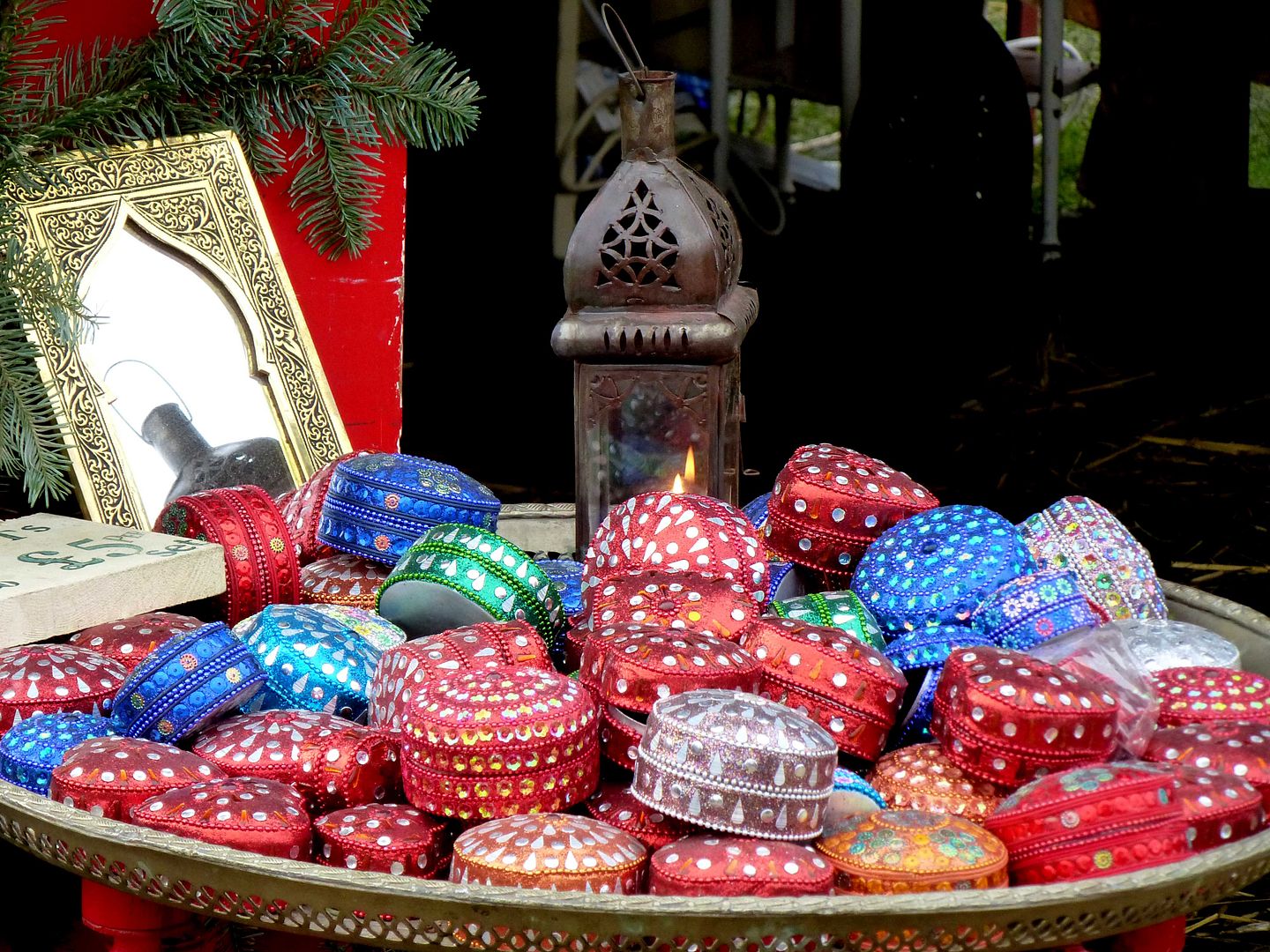 Not only can you learn so much and immerse
yourself in history but it really feels so Christmassy. The organisers put an amazing event together. Superb!