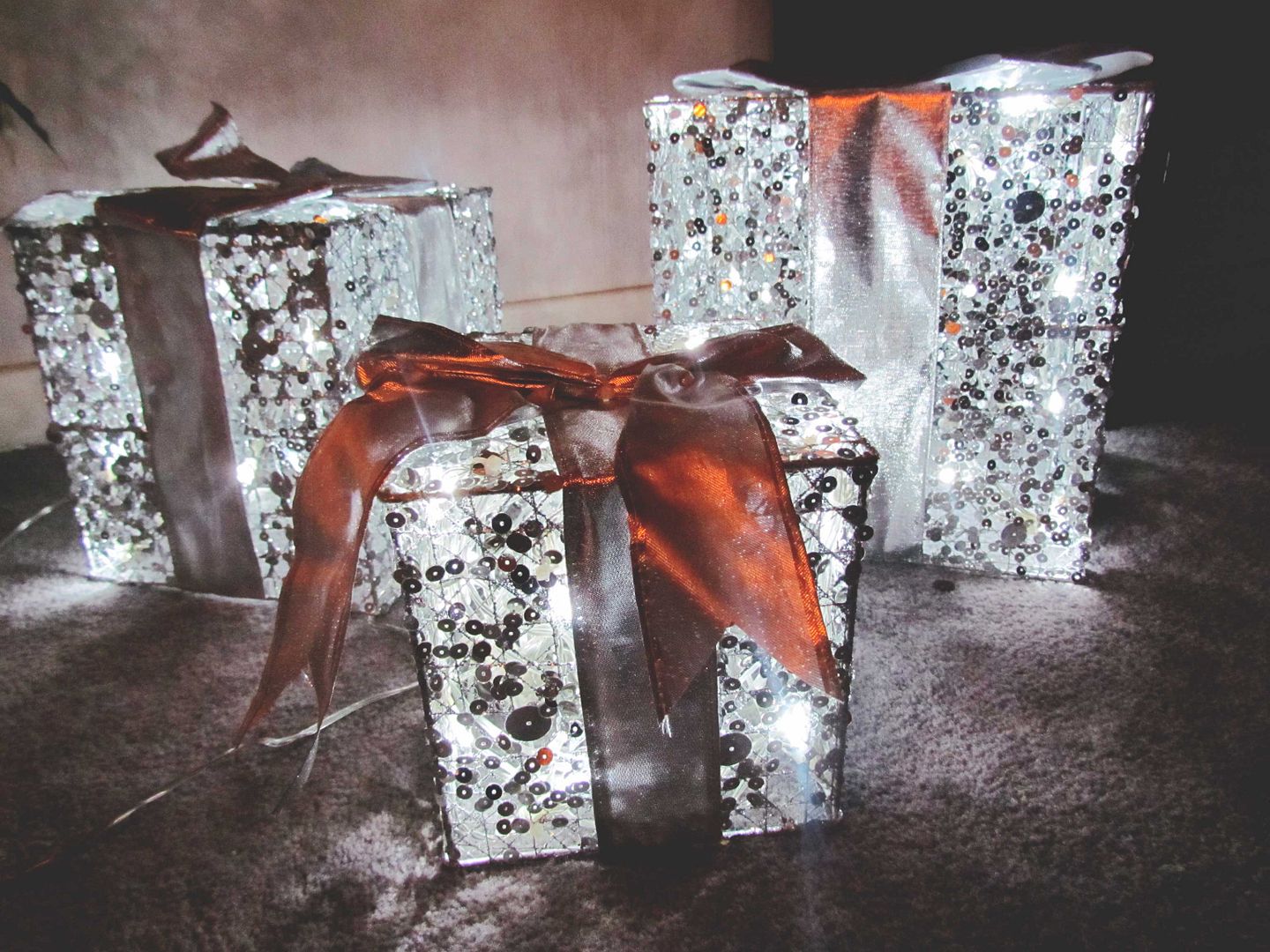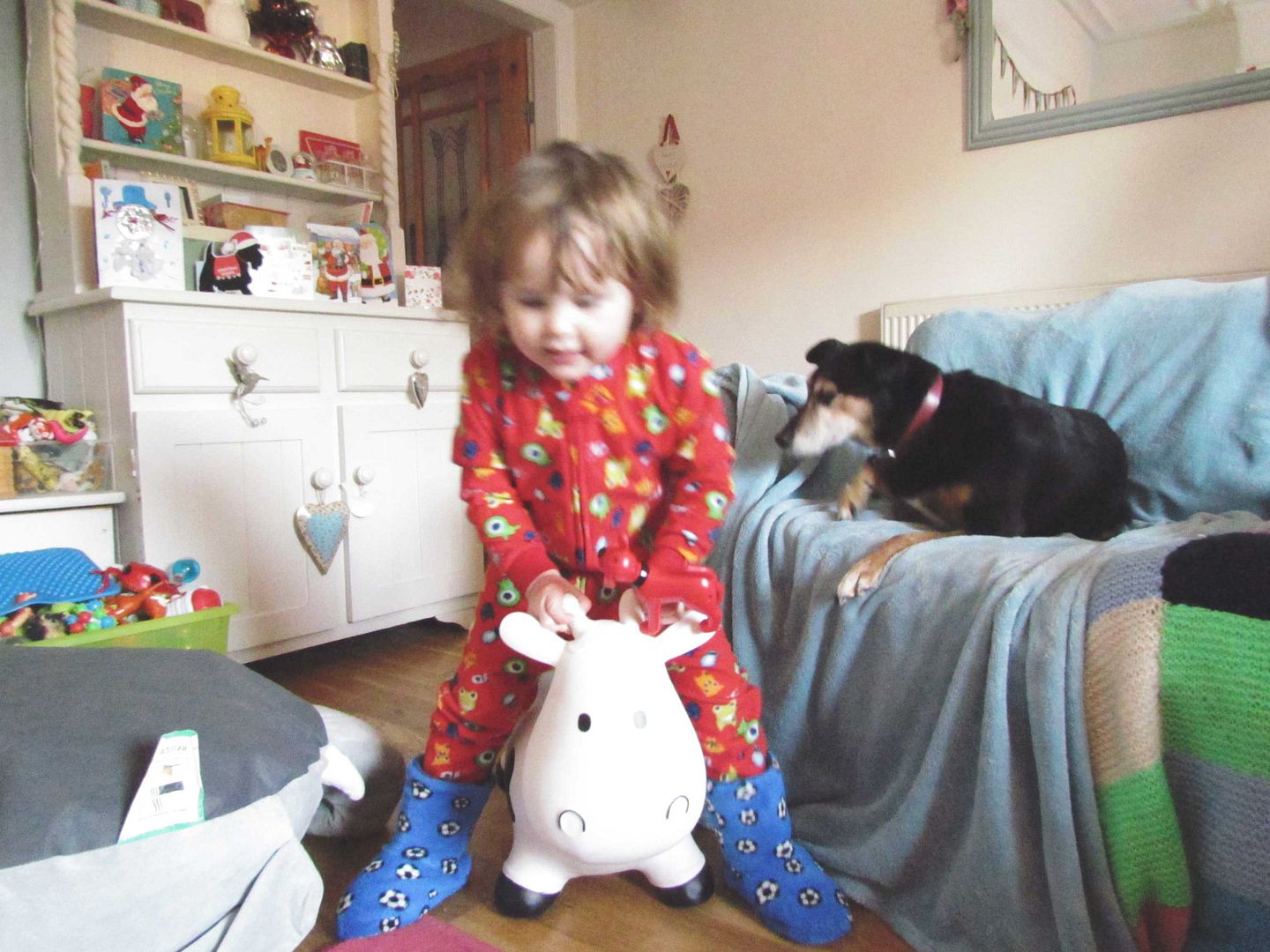 I like looking back each year to see what present we all received, how our interests have changed, our tastes matured and how Little Bird has moved on.
This year he received from Father Christmas:
Lots of toy animals from polar bears to peacocks. Tubs of them. A farm set.
A big wolf puppet
A Happy Hopperz Cow
Lots of stocking fillers which are mostly fiddle toys
Books!
Matching games and puzzles
A gorgeous snow globe
An accordian
Pyjamas and slippers
We got onesies, books, slippers and perfume/aftershave. I received a wonderful Alice in Wonderland book and a Book Map - will show you when it is framed.