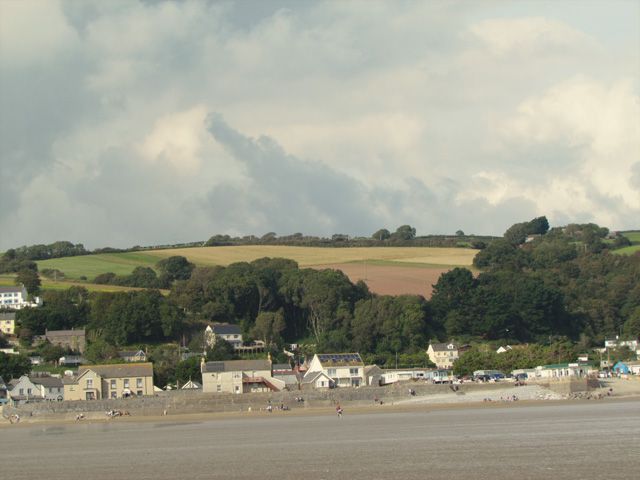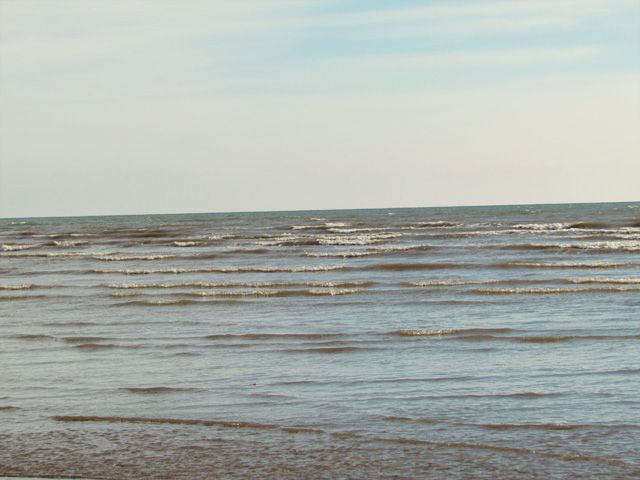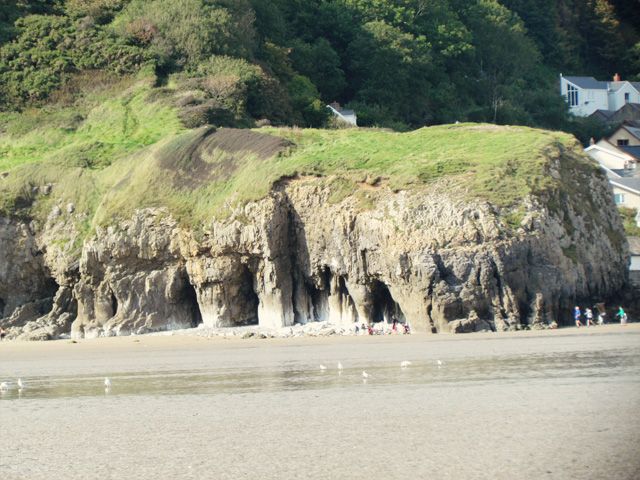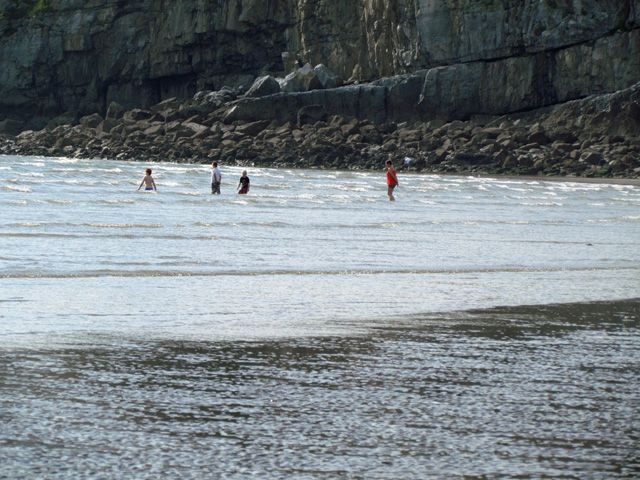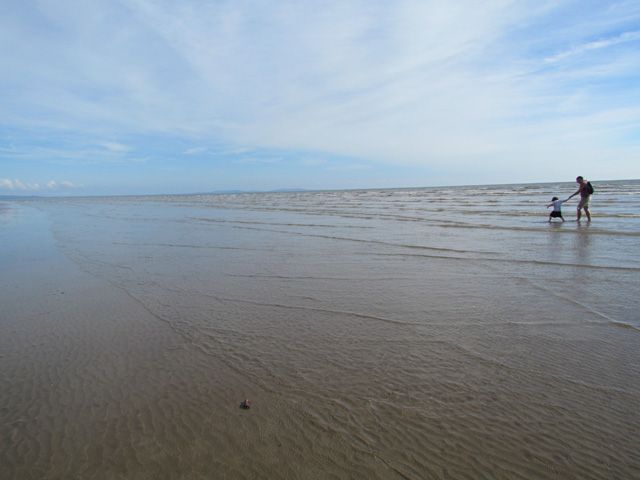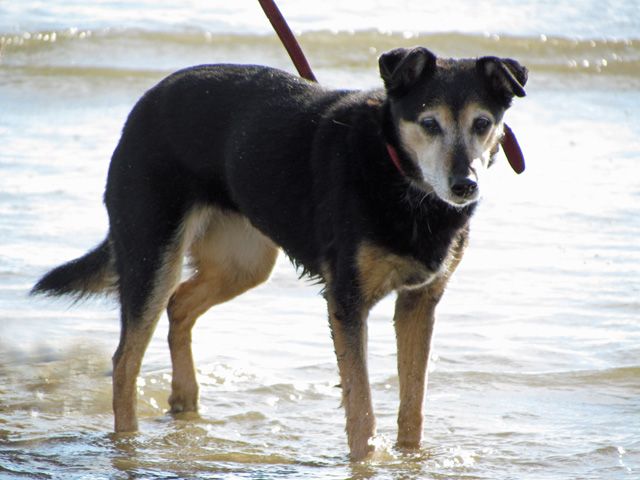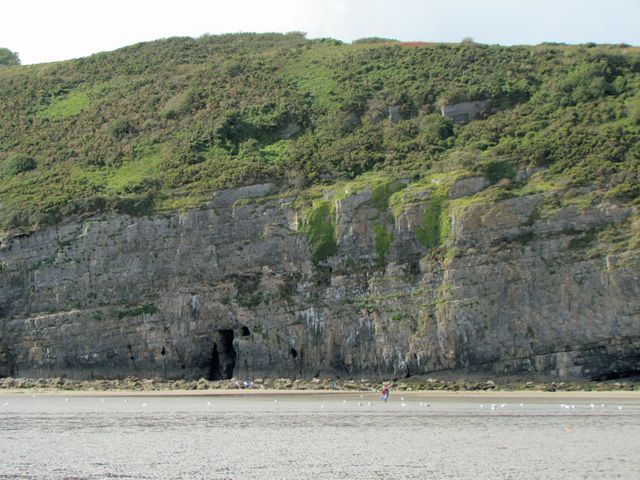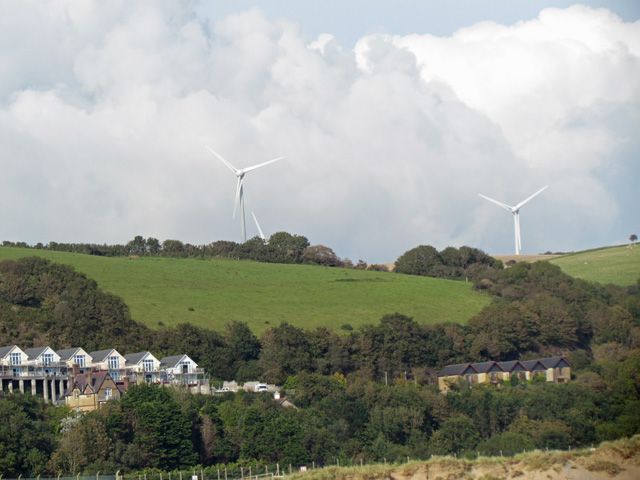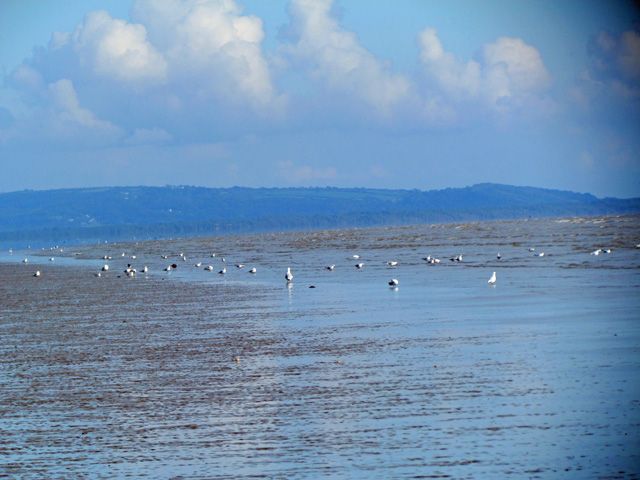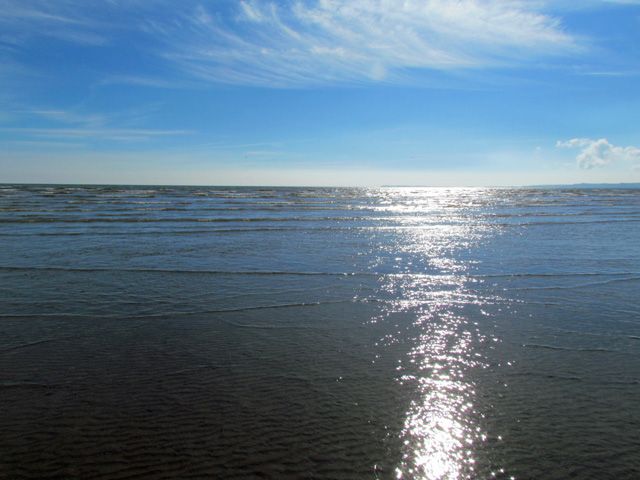 A Limestone headland at Pendine, Carmarthenshire and a 6 mile long flat beach with heroic tales of attempted land speed records and tragedy - JG Parry Thomas died here attempting the land speed record in 1927 in Babs the car. The car was later buried in the sands here but then excavated and put into the Land Speed Museum.
Pendine in Welsh is Pentywyn, "end of the dunes" and the dune system edges the beach with drifts of sand and marram grass. Interesting geology to explore and fault lines in the area caused an earth tremor that registered at a magnitude of 5 in 1983. Follow the shore to the headland and below are caves, a mysterious place of chambers, rock pools of turquoise waters and sands of treasure. Bones and sharp pointed teeth have been found in them, antiquarian finds and the sounds of ghostly fiddler playing from inside the Green Bridge Cave. In 1603 there were reports of a mermaid seen here at Gilman's Point, frolicking and swimming
With the flatness of the sand it also meant that light aircraft could use the area as a runway and in 1933 aviator heroine Amy Johnson attempted an Atlantic flight from here to New York but unfortunately had to crash land in Connecticut. In World War II the MoD used the beach as a firing range and on parts of the beach there are still restrictions - be careful what you find.